Instruction
First teach a pug to respond to his nickname and train to his place. Puppies usually remember the name very quickly – in just a few days. Arrange for mopsink rookery so that it was not in the draft or in the aisle. Can buy at the pet store ready couch, or sew a changing Mat with a removable cover (for convenience in the wash). Encourage your little pug to rest and sleep in your seat and not on your sofa, otherwise the night will Wake up from snoring, lying under side of the dog. Be weaned from this bad habit adult dog will be much more difficult.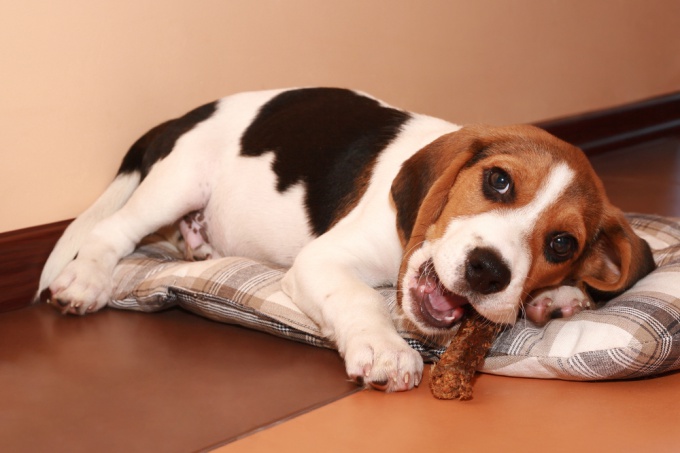 Encourage your pug to cleanliness. Print it out whenever you need it: immediately after waking, shortly after eating, after playing. Adult dog walk at least two, better three, times a day.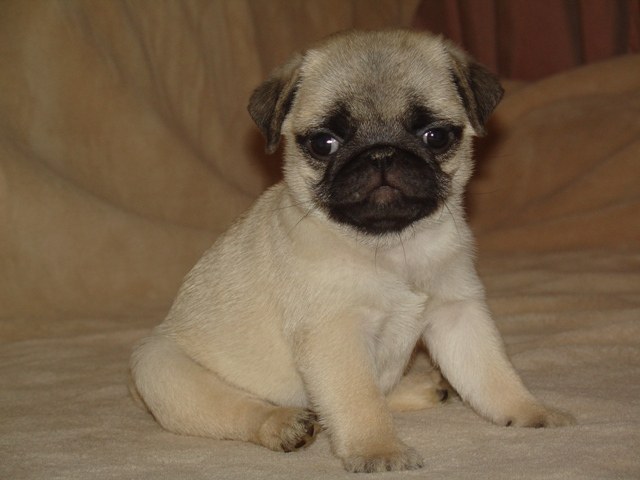 Try to teach your pug basic commands: "come", "Ugh!", "No!", "Next!", "Sit!", "Down!". You make life easier for myself and him. Very important is the command "come!". Teach your dog to comply unconditionally with her to the street, in case of danger, she without delay returned to you by this team. Equally important is the team "Fu!". Pugs – fatal vs glutters and beggars "to sell the Motherland" for food. Proven team will help you to eliminate the process of eating the dog scraps, etc. on the street. A dog trained to go "next", you can walk in any public place (square, Park, etc.). By nature, pugs are very friendly and loving, and only a small mapsat ready to rush to meet the first comer, who drew attention to them, to show him its location. Keep in mind that everyone is different, and not everyone is ready to understand and accept the manifestations of unselfish dog friendliness "pohryukivayuschih" pug.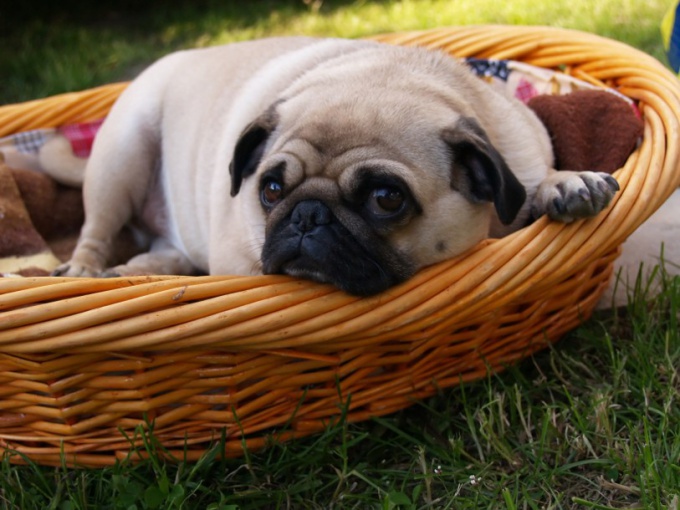 Practicing with a dog team, please be treats small pieces of cheese or meat, as well as patience. Being independent and self-sufficient, pugs often are stubborn about working out the command "Down!", not wanting to take the posture of "subordination".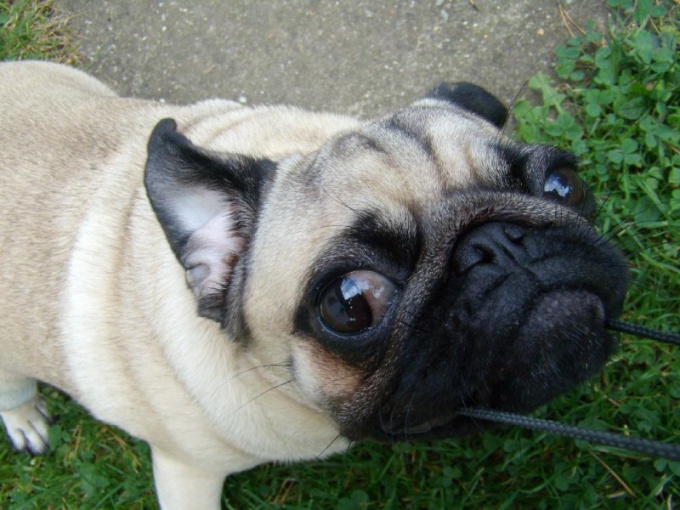 Regardless of whether you are going to do show career of the dog or not, join a kennel club. Visit one of the dog-show you still have that puppy "evaluated" and given a pedigree. The club will help you to train your dog basic rules of behavior on the show, and experienced breeders can give you advice about the content of the puppy, its health. Believe me - the first time you have a lot of similar questions.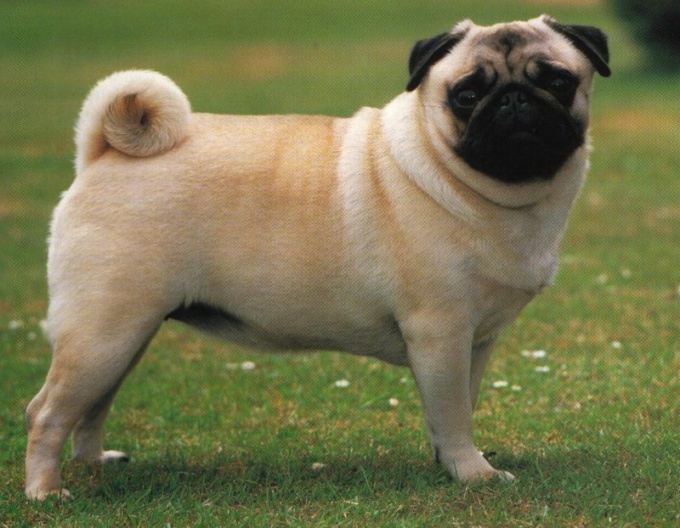 Pugs love to play to the very elderly. Get your dog a dog toy, so it was not boring to stay home alone while you are at work.
Do not forget about vaccinations. Purebred animals are weakened, the victim because of the selection, the immune system. Every year you can instill in your dog to avoid problems with her health.