You will need
-proper diet;
-the swimming pool;
-medicines (as required).
Instruction
Eat folic acid and vitamin B. Folic acid is found in carrots, beets, cucumbers, cabbage, bran and bread flour, as well as in fruit and berry juices. Eating beets reduces blood viscosity and, consequently, the likelihood of blood clots. Be sure to add in your diet tomato juice (flavonoids constituent are considered antithrombosis elements).
Do not eat foods containing large amounts of salt. What salt contributes to edema. Avoid foods high in fat. Drink daily at least 2,5-3 liters of water (without gas), lack of fluid in the body contributes to increased blood viscosity. Do not forget that alcohol dehydrates the body.
Visit the pool, you will need to swim or exercise in water. Activity improves blood circulation and metabolic processes in the human body, not allowing the blood to stagnate.
Do not wear tight clothes, as it hinders blood circulation. This primarily refers to the socks, garters and corsets.
The risk of blood clots increase with surgery, trauma and infectious diseases, so take care. Every day wash your feet with warm water, preferably with antibacterial soap. So you cleanse the skin from bacteria that can cause infection.
For the prevention of blood clots the veins if you have such diseases as varicose veins of the legs and chronic venous insufficiency promptly contact your doctor-phlebologist. Constantly watch for the appearance of symptoms: daily inspect your feet and be sure to contact the doctor if you notice the following signs of deterioration in blood circulation: skin peeling and discoloration (stains with a bluish tint); bruising; increased pain in the legs and the appearance of swelling.
Daily practice Hiking, it is proved that every day one man a distance of three kilometers negates all the risk factors of blood clots.
Be sure to pass planned examination, in some cases, when the likelihood of thrombosis is large, a doctor can be prescribed pills or injections.
Useful advice
If alarming symptoms appeared and persistently make themselves felt, do not delay - contact a doctor. Remember that excessive stress, bad mood, resentment and anger is very often the cause of sudden blood clots.
Advice 2: How to avoid swelling during pregnancy
Swelling is quite a common phenomenon, occurring almost every second pregnant woman, especially in the last trimester of pregnancy. The reason for that is increased pressure in leg veins, pressure on the pelvic veins by the growing uterus, and is peculiar to the pregnant fluid retention in the body. Often the feet swell towards evening, and the process is exacerbated in hot weather.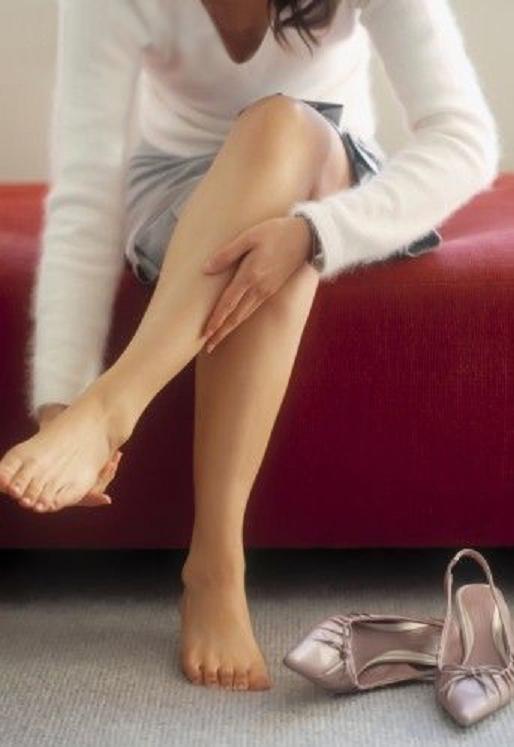 Instruction
To prevent the appearance
of edema
, you need to watch your weight. Reduce consumption of fatty foods, salt and processed foods. Do not overdo sweet and soda. Include in the diet of foods with a diuretic effect. These include: celery, apples, parsley and citrus. Improves blood circulation garlic and onions. It is useful to consume foods rich in vitamin C ( red peppers, potatoes, melons, cabbages, strawberries) and E (corn, soybean oil, sunflower seeds and almonds). Do not limit your water intake. Daily fluid intake must approximately be about 1.5-2 liters.
To prevent swelling you should get as much rest as possible. At this time, put your feet on the platform, so that it is above the level of the hips. For standing work to improve blood flow step from foot to foot. Do not sit putting one leg on another – poor blood circulation can lead to blood clots.Arriving home, ask your husband or someone else to make you a light massage. Massage the legs from the feet to knees, using a neutral oil. Useful are lavender and oil of cypress.
Among the popular techniques to eliminate edema a special place deserves cabbage (especially leaves are dark green in color). Apply free of dirt, but not washed the leaves of vegetable to swollen feet. Cabbage leaves are pre-chill in the fridge. When they become wet, apply to feet new. Cabbage leaves pull excess fluid, and the procedure can be repeated as necessary.If you are suffer from cholecystitis, drink tea made from dandelion roots. And also quit Smoking, because, according to doctors, Smoking also promotes the formation of edema.The swelling may be prerequisites of more serious diseases. Therefore, when detected, must inform the doctor. He will establish the cause of their appearance and prescribe effective treatment.