You will need
Compote of black currant:

600 g of black currant;
2.5 liters of water;
3 kg of sugar.
For red currant compote:
1 kg of red currants on their stems;
250 g of sugar;
500 ml of water.
Instruction
Rinse in cold water currants. They must be freshly and uniformly painted. Sort through them, separating from the brush. Sick, immature and crushed berries should be discarded.
Put the washed currants in a colander to water glass. Then distribute it to banks. One half-liter jar is enough to put about 200 grams of berries. For a better seal currants in the filling needs a few times to shake the banks. Previously should be thoroughly washed and sterilized. For this purpose the washed cans should be scalded and put down the neck in a boiling kettle. Duration of sterilization is about 15 minutes.
Dilute with hot water to sugar and boil. Pour hot sugar syrup Packed in tins currants.
Pasteurize jars with compote in hot water for about 20 minutes. Roll up the jars and store in a cool place. In the use of the compote, dilute to taste boiled water as it is very cloying.
Try to cook a compote of red currants. Its sweet and sour taste very good thirst quencher. For its preparation thoroughly rinse the berries on the branches.
Boil water with sugar. Currant directly on the branches tightly, put into sterile jars and pour boiling syrup. Banks cover with sterile lids and put on fire to sterilize for half an hour. After that banks with compote should immediately roll up, flip up the bottom and wrap up in a blanket all night. After that compote must be stored in the basement or the pantry. Since the compote is quite concentrated, before serving it should be diluted with boiled cooled water.
Useful advice
Red currants on their stems compote can be used in various desserts. For example, add it to ice cream as a bright decoration.
Advice 2 : How to cook the compote for infants
Some think that giving babies extra fluid is not necessary. But really it depends on the individual kid, his weight and age. In addition, to give more drink to the child if he is sick, in hot weather or if it is artificial or mixed feeding.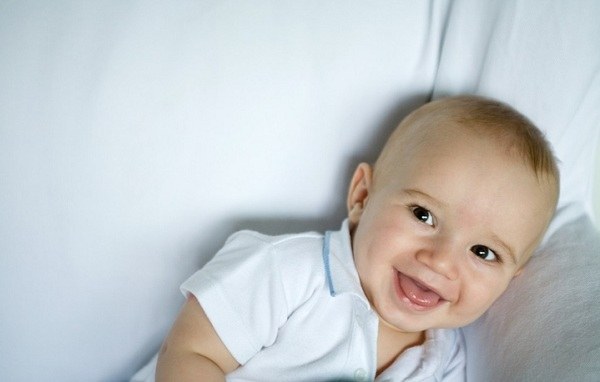 You will need
Compote of dried fruits
- dried fruit – 20 g;
- water – 200 ml;
- sugar – 2 tsp
Stewed prunes
- prunes – 200 g;
- sugar – 100 g;
- water – 3 tbsp.
Compote of dried apricots and prunes
- dried apricots – 100 g;
- prunes – 100 g;
- sugar – 50 g;
- water – 1 l
Compote of cherry and black currant
- cherries – 1.5 kg;
- black currant – 1.5 kg;
sugar – 700 g;
- water – 1 l
Compote of blackberries and blueberries
- blackberries – 300 g;
- blueberries – 200 g;
- sugar – 150 g;
- water – 1 l
Instruction
Compote
from shirokovskiy carefully sort and rinse with warm water no less than 4 times. Then dip them in boiling water and cook for 20-30 minutes. Can add a small amount of pre-washed raisins. It includes potassium, can reduce the baby's discomfort with the appearance of colic. Let stand
compote
at room temperature for about 10-12 hours.
Compote from carolinacarolina rinse thoroughly in warm water at least 2-3 times. Sugar cover with water, add the prunes, stir, place on low heat and cook for 15-20 minutes after boiling. In the same way you can cook a compote of dried apricots.
Compote of dried apricots and prunes carnelivari and pour 5 minutes in hot water, then rinse well, place in a small saucepan, cover with water, put on fire. When the water boils, reduce heat to low and simmer for 15 minutes. Then add the sugar and cook for another 5-7 minutes, remove from heat and let cool.
Compote of cherry and black smorodinovoe clean from the stalks, wash thoroughly in cold water, pour sweet hot syrup and leave for 15-20 minutes. Then propasterizovat for 20 minutes at a temperature of 70 degrees.
Compote of BlackBerry and Chernigiv a pot pour sugar, pour water and bring to a boil, then put the pre-washed berries and simmer for 3-5 minutes.
Useful advice
The introduction of new products in the diet of the baby need to carry out when it reaches the age of three. With each new product it is important to enter no earlier than 10 days, so choose the fruits and berries to prepare compote to be especially careful. At first give your baby juice, diluted with boiled water, and carefully watch the reaction to the new drink.
Advice 3 : How to make currant compote
Currants –
black
, red, white and grown by many gardeners. This berry not only tasty, but also very useful as it contains a number of vitamins and minerals. It can be consumed fresh, and can be stored for future use, for example to cook from it compote.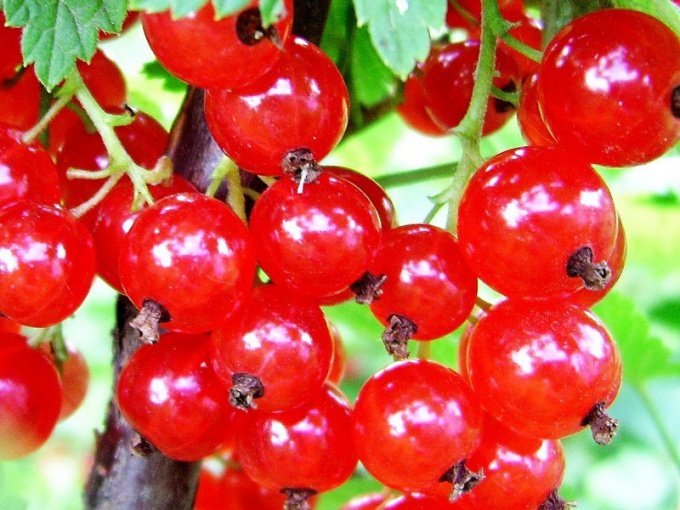 To cook a compote of red currant, sort the harvest. Berries for
the compote
needs to be Mature, intact. Separate them from the stems. This is done either manually or to speed up the process using stainless steel plugs.
Wash the berries, dry slightly, then immerse the colander in a pot of boiling water. After 1 minute take it out, rinse the currants under running cool water. This stage (blanching) is needed in order to put the berries in the compote has retained its attractive appearance.
Put blindirovannye and washed red currants in a pre-prepared glass jars. Of course, these containers must be thoroughly cleaned, preferably with baking soda and rinsed with boiling water. Fill cans with berries to "coat hanger" pour the hot sugar syrup (1 liter of water 400 grams of sugar). Then cover the neck jars with metal lids, scalded with boiling water.
Carefully place the container of berries in a pot of boiling water. Banks to not burst at the bottom of the pan should be the cloth, folded into several layers. Sterilize banks with currants on low heat; water should reach the "shoulders" of the tanks. Time sterilize: half-liter jars – 10 minutes liter – 15 minutes, liter – 25 minutes. Then carefully remove the jars from the pan, roll up covers, flip and allow to cool.
If you want to cook the compote for immediate consumption, it is much easier to do, and besides you can not separate the berries from the stems. Selected red currants, rinse in a colander, place in a saucepan, cover with cold water and put on fire. The ratio of the mass of berries/ weight of water depends on how concentrated you want the compote to cook. Bring to a boil, stir in a saucepan sugar, stir. Here, too, be guided by your taste: someone who likes sweet compote, some less sweet. Let simmer 5 minutes, turn off the heat. Currant compote is ready.