You will need
sugar - 250 g;
water - 1.5 liters.
Instruction
Prepare an appropriate volume pot. Pour the required amount of water.
Join in the preparation of raisins. For the compote you can use raisins dark or light varieties. Depending on what grade you choose will change the color and taste of the drink. First, the raisins must be carefully broken in. Then pour it in a colander or sieve and rinse well under running water. If necessary, repeat the procedure. If the raisins are very dirty, soak it for awhile in warm water. Especially the light varieties of raisins, because for better storage it is treated with chemicals.
Prepared raisins put in a pot of water and add 250 g of sugar.
Put the saucepan on the gas, bring to a boil, turn down the gas, so the juice is not very developed, and continue to cook for 40-50 minutes, stirring occasionally.
Remove the pan from the fire. Add sugar to taste if necessary. You can add a little lemon juice if you want a more sour taste. Drink the compote cooled or hot as tea.
Note
When buying raisins note the following external signs. Too soft or, on the contrary, dry fruits indicate improper storage and harvesting raisins. Shine dried rubbed various oils that can adversely affect their health safety. So try not to buy too "beautiful" raisins. Most useful raisins with seeds, because it contains more micronutrients.
Useful advice
To give the compote a wonderful, unusual flavor and a nice delicate taste you can use honey, a small amount of wine, lemon peel or orange, and spices, such as nutmeg, vanilla, cinnamon, allspice and cloves. Experiment to get unique, incomparable recipe raisin compote.
Advice 2: How to cook the compote for infants
Some think that giving babies extra fluid is not necessary. But really it depends on the individual kid, his weight and age. In addition, to give more drink to the child if he is sick, in hot weather or if it is artificial or mixed feeding.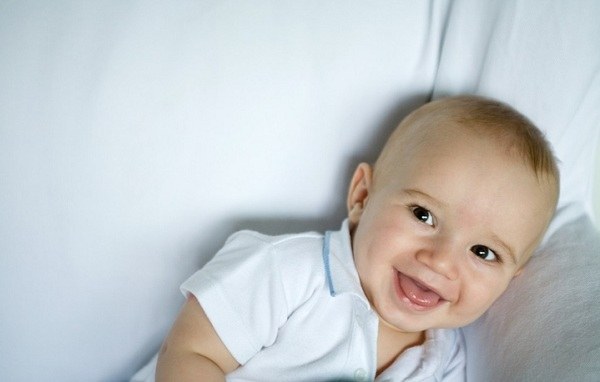 You will need
Compote of dried fruits
- dried fruit – 20 g;
- water – 200 ml;
- sugar – 2 tsp
Stewed prunes
- prunes – 200 g;
- sugar – 100 g;
- water – 3 tbsp.
Compote of dried apricots and prunes
- dried apricots – 100 g;
- prunes – 100 g;
- sugar – 50 g;
- water – 1 l
Compote of cherry and black currant
- cherries – 1.5 kg;
- black currant – 1.5 kg;
sugar – 700 g;
- water – 1 l
Compote of blackberries and blueberries
- blackberries – 300 g;
- blueberries – 200 g;
- sugar – 150 g;
- water – 1 l
Instruction
Compote
from shirokovskiy carefully sort and rinse with warm water no less than 4 times. Then dip them in boiling water and cook for 20-30 minutes. Can add a small amount of pre-washed raisins. It includes potassium, can reduce the baby's discomfort with the appearance of colic. Let stand
compote
at room temperature for about 10-12 hours.
Compote from carolinacarolina rinse thoroughly in warm water at least 2-3 times. Sugar cover with water, add the prunes, stir, place on low heat and cook for 15-20 minutes after boiling. In the same way you can cook a compote of dried apricots.
Compote of dried apricots and prunes carnelivari and pour 5 minutes in hot water, then rinse well, place in a small saucepan, cover with water, put on fire. When the water boils, reduce heat to low and simmer for 15 minutes. Then add the sugar and cook for another 5-7 minutes, remove from heat and let cool.
Compote of cherry and black smorodinovoe clean from the stalks, wash thoroughly in cold water, pour sweet hot syrup and leave for 15-20 minutes. Then propasterizovat for 20 minutes at a temperature of 70 degrees.
Compote of BlackBerry and Chernigiv a pot pour sugar, pour water and bring to a boil, then put the pre-washed berries and simmer for 3-5 minutes.
Useful advice
The introduction of new products in the diet of the baby need to carry out when it reaches the age of three. With each new product it is important to enter no earlier than 10 days, so choose the fruits and berries to prepare compote to be especially careful. At first give your baby juice, diluted with boiled water, and carefully watch the reaction to the new drink.
Advice 3: How to cook compote of dried apples
Apple compote – a universal end to any dinner. It love both adults and kids, especially what to cook stewed
apples
can be dozens of different ways. Drink fresh fruit turns very delicate, with a subtle aroma and delicate flavor. But the same decoction of dried apples out different – very rich and vivid. This drink is perfect for cold autumn or winter days.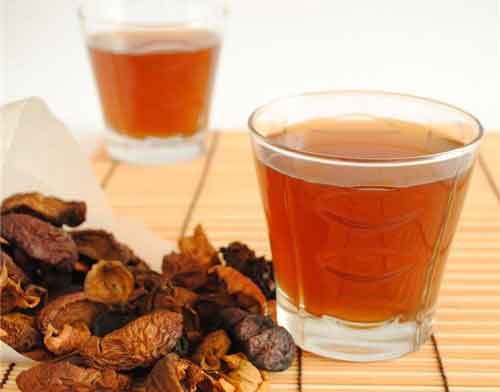 You will need
Apple compote with lemon:

300 g of apples;
2 liters of water;
200 gr of sugar;
1.2 lemon.
Compote of dried fruits:
400 g mixture of dried fruit (apples
raisins
dried apricots
prunes
pears, etc.);
2.5 liters of water;
200 gr of sugar;
carnation
sweet bell pepper.
Stewed apples with strawberries:
250 grams of dried apples;
150 gr dried strawberries or strawberries;
2 liters of water;
150 gr of sugar.
Hot stewed apples with cinnamon:
350 gr of dried apples;
100 g of light raisins, seedless;
2 liters of water;
200 gr of brown sugar;
1-2 cinnamon sticks;
Instruction
The easiest option Apple compote simple. Approximately the same was served (and serves still) in schools and kindergartens, none of the sanatorium-menu without it too, no doubt. Try dried apples, rinse them well. Put the fruits in a saucepan, cover with cold water. Bring the liquid to a boil, reduce heat to moderate (about 200 degrees), add the sugar.

Cook until tender apples. The finished compote had a more intense taste, squeeze the juice of half a lemon. Serve warm or chilled.
For those who want to remember the taste of childhood, is to cook up the classic compote of dried fruits. Besides apples, you can use dried pears, prunes, dried apricots, different varieties of raisins – the more diverse the set, the tastier and richer it will drink.

Sort through the fruit and wash thoroughly. Please note that sometimes in the dried fruit come across the sand and not washing them properly, you can detect it in the pan with the finished compote. Place the prepared mixture in a saucepan, cover with cold water, add the sugar and cook over moderate heat until tender dried fruits.

For more spice into the boiling liquid you can throw dry cloves or a few grains of allspice. In combination with sweet liquid these spices give a very interesting taste. After cooking, chill the compote. Serve with dried fruit or without, depending on your preference.
Stewed apples with strawberries. Prepare and wash the apples and strawberries or wood strawberries. Apples add to the pan, add cold water and simmer over moderate heat. Add the sugar. Bringing the apples until soft, emptying into a pan the strawberries. This method does not allow it to soft after boiling, the berries will retain its taste. Serve the compote warm, definitely together with berries.
Stewed apples with cinnamon. This unique version of mulled wine or hot winter beverage. Prepare the apples, put them in a pot, add enumerated and washed bright, seedless raisins. Pour cold water, bring to a boil. Immediately reduce the heat, add the cinnamon stick and a few stars cloves. Simmer all until tender apples.

Pour in a saucepan the brown sugar, stir, cook for another couple minutes. Remove the compote from the heat and immediately pour into glasses, adding seethe fruits .In each glass pour 1 table spoon of cognac. Serve hot, with shortbread.
Advice 4: How to make a compote of apples and cherries
Refreshing
compote
of fruits and berries - a great replacement for the packaged juices and nectars. Prepare seasonal drink made from apples and pears - it can be boiled with sugar or honey, add orange or lemon zest, spices, and even liquor. Be creative and maybe you will invent your own unique recipe.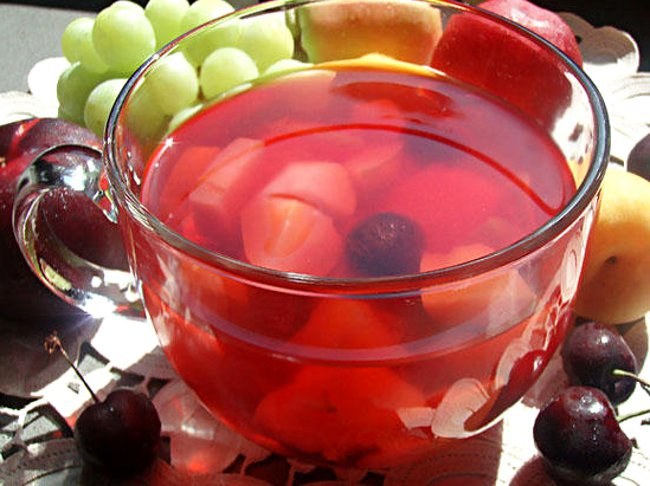 You will need
A compote of sweet apples and frozen cherries:

1 kg of apples;
500 g frozen cherries, pitted;
200 g of sugar.
Apple cherry compote with orange zest:
2 kg of apples;
1.5 kg of cherries;
500 g of sugar or liquid honey;
zest of 1 orange.
Compote with liqueur:
1 kg of apples;
1 kg of cherries;
400 g of sugar;
0.5 cups cherry liqueur.
Instruction
Try to cook Apple compote and frozen cherries. Crisp apples sweet varieties wash, peel and seeds and cut into cubes. Place them in a saucepan, cover with hot water and bring to a boil. Reduce the heat and simmer the compote for about 15 minutes. Pour into the pan frozen pitted sour cherries and sugar. Cook all together for another 15 minutes, turn off the stove and leave the compote to infuse. Pour it into glasses, each add apples and cherries. Serve cold or warm, accompanied by sweet rolls.
On a hot summer day be sure to cook a compote of fresh cherries. Peel the apples and cut them into thin slices. Fresh cherry loop, culling bruised and rotten berries. Rinse thoroughly selected fruits and place them in a pan with Apple slices.
Pour a mixture of hot water and cook over moderate heat for 10-15 minutes. Add to a pot of liquid honey or sugar. Orange zest cut into thin strips and pour in hot fruit compote. Cook all together for another 10 minutes. Ready to drink chill and pour into a tall pitcher. If desired it is possible to pour crushed ice and throw a few leaves of fresh mint.
When planning a dinner with friends, prepare an unusual dessert - compote with liqueur. Sort the cherries, remove the stems. Berries rinse thoroughly. From apples, remove core and cut them into thin slices. Put the fruit in a saucepan, cover them with cold water and bring to a boil. Reduce the heat under the pan and add the sugar. Simmer until the apples are soft.
Turn off the heat and allow the compote to infuse under the lid. Cool it and pour into a tall glass. At will you can add cooked apples and cherries. In each glass, pour 1 tablespoons spoon of cherry liqueur and garnish with a cocktail cherry. Serve with crisp almond biscuits.
Advice 5: How to cook a compote of berries
The compote
is decoction of fresh, dried or frozen fruit or
berries
, boiled in water or in sugar syrup.They are very tasty and useful, as save a great amount of vitamins and minerals.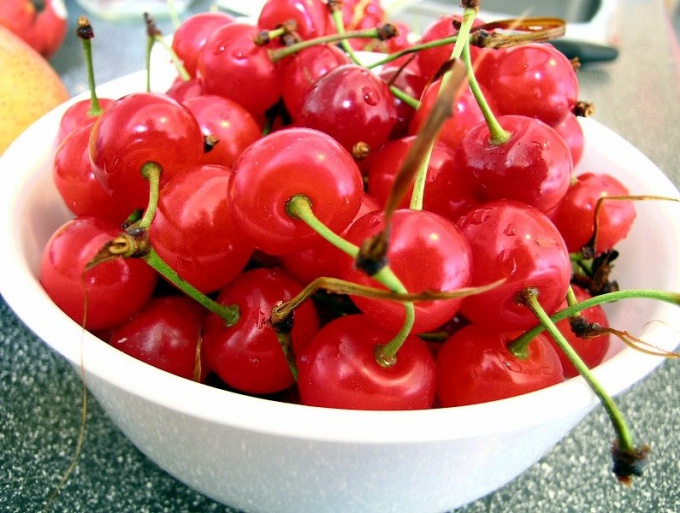 You will need
sugar
water
pan
spices to taste.
Instruction
Regardless of what fruit or berries to prepare the compote, first cook the syrup. The ingredients are calculated as follows: if berriess fruit or sour, then sugar you need to put 200 grams in 1 liter of water. If berrys sweet, it will be enough and 150 grams of sugar per liter of water. Bring the syrup to a boil and make sure sugar is completely dissolved.
Then prepare the fruit or berries. From apples, pears or quinces, remove the seeds, wash them and cut into slices. Dense berrys (cherries, gooseberries, sweet cherries) first, sort, then wash, remove stems, if necessary, put in hot syrup and boil. Soft berries, (raspberries, strawberries) loop, put in bowls and pour the warm syrup. These berriesyou don't boil it. Wash plums, cut them in half, remove seeds and pour in the boiling syrup.
If you cook a compote of dried fruits, we note that they are placed in sequence. First also try dried fruits, wash them, sort out the composition and bring to a boil syrup. Then put first the pears, boil them for a few minutes, then add apples, cook for another few minutes and in the end put the prunes, apricots and raisins.
In order to improve the taste of the compote, add a little wine. Also, the taste will improve, peel of citrus (lemon or orange), just be sure to remove them at the end of cooking, as they add the compote excessive bitterness. To enhance the taste, add the compote, nuts or spices (vanilla, cinnamon).
Note
All fruit drinks are best served chilled, and if they are rich or concentrated, with pieces of ice.
Useful advice
If you cook the compote is not for long term storage, and to any celebration, it should be prepared 12 hours before serving. Because during this time the broth is infused and saturated with aroma and flavor substances.