You will need
cherry – 700-800 g;
sugar – 3/4 Cup.
Instruction
Boil the compote only from fully ripe fruit. In order to obtain the beverage with the highest amount of nutrients contained in the ripe cherries, boil it the recommended way. Sort the cherries, remove the stalk, wash. Squeeze out the juice. For this you can use a juicer, but then you have to spend a lot of time removing bones. To speed up the process, place the cherries in a saucepan and crush her usual wooden pestle. Put the resulting mass in a colander or sieve and drain the separated juice. The dishes with the juice put in the fridge.
In a saucepan when cooking the compote, pour in water, bring to the boil. Stir in the sugar and add the ground cherry ground with seeds. Boil on medium heat for 5-7 minutes. Remove from heat and allow the compote to cool. Strain it through a sieve. Pour the prepared juice.
You can cook the compote and frozen cherries. After you get the package with cherries from the fridge, let it completely thaw. Liberated juice pour into glass. Pour the thawed cherries with water, add the sugar and bring to a boil. When the compote has cooled, pour the juice.
A peculiar taste has stewed dried cherries. First, run through it and rinse thoroughly. Soak in warm water for 30-40 minutes and then put on to cook. When the compote comes to a boil, add sugar to taste. In this compote can be put and other dried fruits, which should also be soaked.
Useful advice
You will get a more sophisticated drink, if you add ½ a teaspoon of cinnamon into 2 liters of cherry compote.

Put one cherry in each compartment forms ice and pour the finished juice or cherry juice. Such ice is good to add to smoothies.

If when cooking cherry compote to add apples and plums, it will be more intense compote-assorted.
Advice 2: How to cook the compote for infants
Some think that giving babies extra fluid is not necessary. But really it depends on the individual kid, his weight and age. In addition, to give more drink to the child if he is sick, in hot weather or if it is artificial or mixed feeding.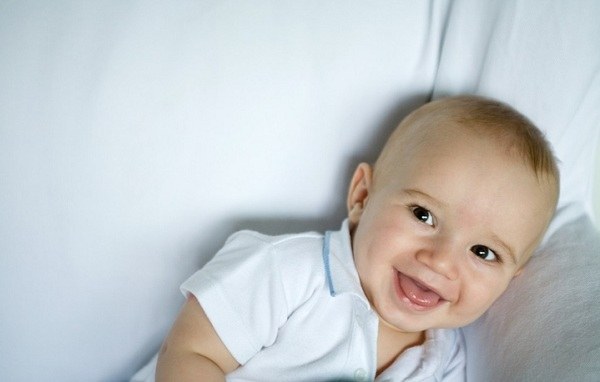 You will need
Compote of dried fruits
- dried fruit – 20 g;
- water – 200 ml;
- sugar – 2 tsp
Stewed prunes
- prunes – 200 g;
- sugar – 100 g;
- water – 3 tbsp.
Compote of dried apricots and prunes
- dried apricots – 100 g;
- prunes – 100 g;
- sugar – 50 g;
- water – 1 l
Compote of cherry and black currant
- cherries – 1.5 kg;
- black currant – 1.5 kg;
sugar – 700 g;
- water – 1 l
Compote of blackberries and blueberries
- blackberries – 300 g;
- blueberries – 200 g;
- sugar – 150 g;
- water – 1 l
Instruction
Compote
from shirokovskiy carefully sort and rinse with warm water no less than 4 times. Then dip them in boiling water and cook for 20-30 minutes. Can add a small amount of pre-washed raisins. It includes potassium, can reduce the baby's discomfort with the appearance of colic. Let stand
compote
at room temperature for about 10-12 hours.
Compote from carolinacarolina rinse thoroughly in warm water at least 2-3 times. Sugar cover with water, add the prunes, stir, place on low heat and cook for 15-20 minutes after boiling. In the same way you can cook a compote of dried apricots.
Compote of dried apricots and prunes carnelivari and pour 5 minutes in hot water, then rinse well, place in a small saucepan, cover with water, put on fire. When the water boils, reduce heat to low and simmer for 15 minutes. Then add the sugar and cook for another 5-7 minutes, remove from heat and let cool.
Compote of cherry and black smorodinovoe clean from the stalks, wash thoroughly in cold water, pour sweet hot syrup and leave for 15-20 minutes. Then propasterizovat for 20 minutes at a temperature of 70 degrees.
Compote of BlackBerry and Chernigiv a pot pour sugar, pour water and bring to a boil, then put the pre-washed berries and simmer for 3-5 minutes.
Useful advice
The introduction of new products in the diet of the baby need to carry out when it reaches the age of three. With each new product it is important to enter no earlier than 10 days, so choose the fruits and berries to prepare compote to be especially careful. At first give your baby juice, diluted with boiled water, and carefully watch the reaction to the new drink.
Advice 3: When ripe cherry
Cherry – useful and tasty berry is one of the favorites of most children and adults. Sweet and juicy fruits bring incredible benefits to the body, and this is not surprising because their flesh contains vitamin C, carotene, iodine, nicotinic acid and many other nutrients.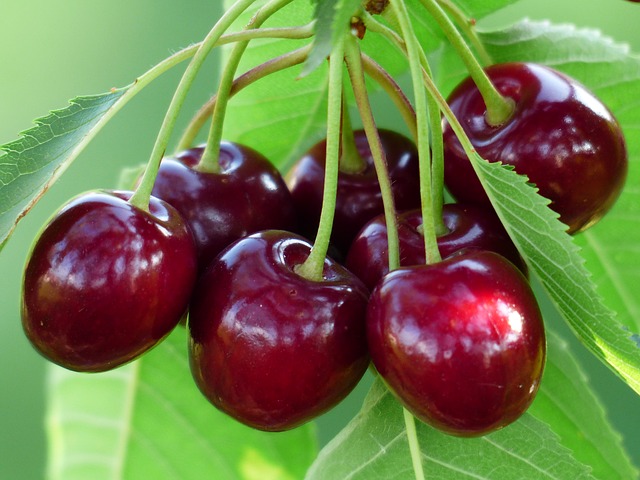 Cherry is a stone garden culture, growing as a Bush or a tree. Cherry tree reach a height of up to five meters and are most common in the South of black earth and North Caucasus. In the middle zone of Russia is more common Bush varieties of cherry, reaching a height of three meters. With regard to fruit ripening data of horticultural crops, it depends on their place of growth and variety. Currently, there are cherry early maturity ("Memory", "Enikeeva", "Sania"), to feast on the fruits of which are already in the middle of June, middle ("Youth", "Octave", "Radonezh"), maturing in early July, and late ("zhuravka", "Labska", "Rusinka"), fruiting in late July - early August. It should be noted that the time of maturation of all the above varieties of this provided that orchard crops are grown in the Central part of Russia, the ripening of the same varieties located in the southern regions, there comes a little earlier.
If you have decided on your plot to plant a few bushes of cherry, we suggest that when purchasing seedlings to prefer regionalized varieties (varieties recommended for cultivation in your region). In addition, be sure to ask about the yield of horticultural crops, disease resistance, winter hardiness, and the size and taste of berries. For example, the largest and most delicious fruits of the cherries varieties "Volochaevka", "Youth", "Memory Enikeeva", the most resistant to kokkomikoza are Turgenevka, "Robin", "Brunette", monilia "Oleoresin", "chocolate".
As cherry - very photophilous plant and more demanding than Apple and pear trees, planting and care should be taken with the utmost seriousness. Unfollow to put the data horticultural crops on heavy clay soils, peatlands, areas with poor lighting, the lowlands, etc. the best option for planting - well-lit South side of the plot with sod-podzolic soil, on the North side which has a fence or structure protecting from cold winds.