Instruction
Stains on white fabric, resulting from the unsuccessful wash, you can try to withdraw via "Comet" or any other cheaper bleach that hit the shelves of hardware stores. Only before using read the instructions. On
colored
things pollution can be treated "Vanish".
"Antilen" only helps to remove foreign dyes with fabric. Own drawing in the processing of not suffering.
Spoiled after molting things you can try to save the following manner: boil them, if such processing is allowed by the manufacturers of the fabric. After that, if the boiling does not help, prepare a mixture of half large tablespoon of salt, one tablespoon of starch, one tablespoon diluted in water of citric acid, one tablespoon grated on a grater soap. On the reverse side of the stain is overlaid with the prepared mixture for twelve hours. After that things can be washed, dried and ironed iron. The spots usually disappear after this treatment.
You can also get rid of colored streaks of paint with faded things holding it in a hot solution of ammonia. You will need a pot of hot water and one bottle of ammonia. However, you then have to rinse things, to get rid of peculiar smell.
To restore fabric color by using the tools against the staining of the Dr. Beckmann. They allow you to remove things with faded paint immediately after washing. It is possible to use, for machine and for hand washing.
There are also special cloths that serve as traps for the color, if they add them in the washing machine, do not allow things to shed. Thus you will get rid of the problems that deliver things with unstable dyes.
Advice 2: How to bring faded spots
Faded spots appear because of improper washing. However, do not immediately throw out spoiled thing. Try to get nasty stains at home with the help of improvised means.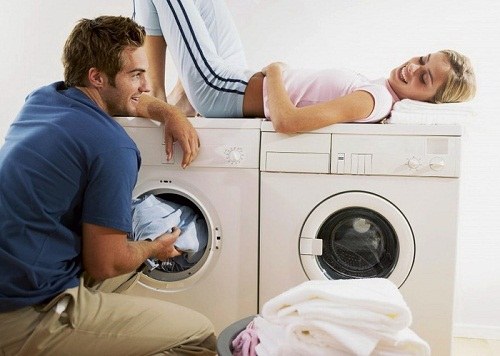 You will need
Bleach, stain remover "Antilen", medical alcohol, citric acid, salt, potato starch, powder for stubborn stains, ammonia.
Instruction
If
faded
spots appeared on the white stuff, use bleach. Simply add to a bowl of hot water and immerse the garment. Leave for 20 minutes. Then remove and rinse thoroughly. For washing coloured articles, use a stain remover, such as "Vanish".
Wash faded thing with a special powder - "Antalina". You can buy it in hardware store or large supermarket. Dissolve the powder in warm water and soak the clothes. After 15-20 minutes wash and rinse thoroughly. "Antalina" you can wash even
the coloreds
.
Use rubbing alcohol for removing faded stains from colored fabrics. In a bowl pour warm water and add the alcohol - 100 ml per 2 liters of liquid. Soak the tainted garment in the solution for 1 hour. After this time rinse the thing under running water and wash as usual.
Take 2 teaspoons of salt, 1 tablespoon of potato starch, citric acid and detergent for stubborn stains. Mix thoroughly and add a small amount of warm water to make a slurry. Turn garment to wrong side and apply the mixture on the faded spots. Leave in this condition for 12 hours. After rinse treated areas with running water, wash with highly active powder.
Soak the clothes in a hot solution of ammonia. To do this, take a large container, pour in it hot water and add 100 ml of liquid ammonia. Soak the item in the solution for 15-20 minutes. Then rinse several times in running water.
If at home, you are unable to print faded stains, contact a cleaning. Professionals will handle the ruined clothes with special preparations, which spoil the appearance of the product and effectively remove dirt.
Advice 3: How to remove paint from clothes
To remove ink stains from
clothing
using a variety of means. But it is worth remembering that some
colors
are only removed by solvents, and other conventional powder. Sorry to scrub some dirt is impossible, but to try to get rid of spots it's worth.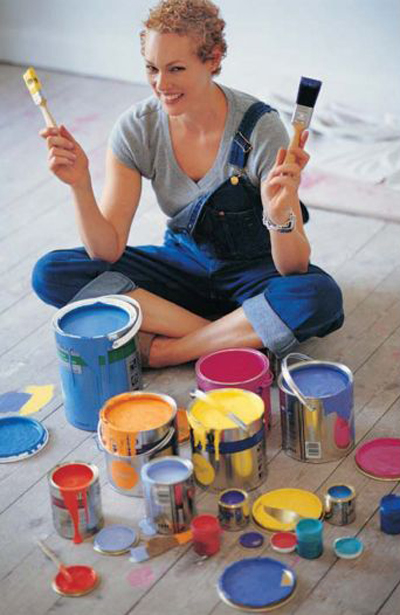 You will need
- solvent or gasoline;
powder;
- stain;
- bleach;
- hot water;
- basin.
Instruction
Stains from enamel, lacquer or acrylic paints to remove gasoline, acetone, white spirit or kerosene. Be careful not to provide treatment solvents near an open flame, avoid contact with eyes and do not forget to ventilate the room after completion. Apply the solvent on the stain and wait until it's a little soak. RUB with a clean cloth soaked in used. Try as best you can to scrub the paint. To remove residues from pigment use bleach (the white things) or stain remover (for ferrous). Then wash it the usual thing for you.
Water-based gouache paint , you can try to wash it out. Pour into a basin of hot water and soak the thing for a few hours, don't forget to add the powder. After namely treat the stain with soap and sasteria on hand. The stain should disappear, but if not, soak the item for a day in the water, but without adding the powder, otherwise the colour may fade.
Dye hair coloring can be removed with a cloth immediately after contact. After a few minutes to do this will be impossible. If you accidentally dripped on the clothes as quickly as possible sasteria the stain in warm water. If the dye remains, you can try to bring him out, rubbed the problematic place of soap. Then wash the thing in soapy water.
If after washing, things shed, do not worry. While they are still wet peristerite them at a higher temperature, and the paint will not remain and a trace. If that doesn't work, then use the stain remover for colored fabrics. Dilute it in water and soak clothes for several hours. But be careful, every thing should be placed in a separate container and not all faded into one.
If stains are persistent and neither of the above tool does not work, use the services of a chemical cleaning. You will remove the contamination from the paint, and in extreme cases, if the fabric will fade, and you can paint the material, adjusting the color.