You will need
- business plan;
- registration documents;
office;
- furniture and office equipment;
- radio and checkers;
- employees;
advertising.
Instruction
First we need to register with the tax authorities. You can become an individual entrepreneur or to organize a legal entity. To open a city taxi is not necessary in obtaining a license to carry. This point greatly simplifies the procedure of business organization.
Even before the organization of the taxi company to write a business plan. Calculate all your expenses and incomes on the basis of analysis of the market and your competitors.
Pick the office that will be head radio and the dispatcher. It can be placed absolutely anywhere, even in the living room. The main thing to take there incoming shift and leaving work drivers.
Purchase all the necessary equipment. You will need a minimum set of office furniture for Manager, walkie-talkie, checkers, office equipment. Necessarily a telephone and mobile numbers of different operators.
Hire the staff. You'll need a few controllers that will work in 3-4 shifts, and drivers with private cars. With taxi drivers you need to sign the contract in accordance with which you will act as the agent, and charge Agency imagination. Of course, you can make them work-book, but you have to keep them for settlements with tax Inspectorate, pension Fund and other government entities.
Develop a price list for your services. It is advisable to have your taxi company is not limited to passenger transportation. To withstand tough competition on the taxi market, it is necessary to provide customers with a full range of services: cargo transportation, courier services, delivery of food orders, meeting at the airport and at the station, the service "sober driver" and others.
Inform your potential customers that you're open. The most difficult is to attract new customers and convert them into the category of permanent. This requires that your opening was loud and excited. Perfect large discounts for first customers, an offer with a drawing of valuable prizes. Do not forget about advertising. Use all the possibilities: print media, local TV and radio, Internet, flyers, business cards in cafes, clubs, hotels, etc., outdoor advertising at stations and other public places of the city.
Advice 2: How to open a taxi service in the form of IP
The service taxi is a relevant and profitable business. However, before you become the owner of such a company, you need to collect the necessary documents and develop a business plan. There are two ways to open this business. The most optimal and economical option is a taxi dispatching service.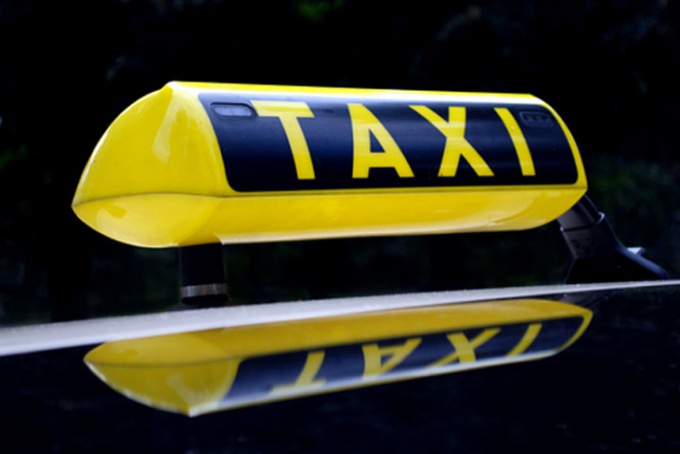 You will need
- statement of registration of a person as an individual entrepreneur (form Р21001);
- INN;
- passport and its copy;
receipt about payment of state duty (RUB 800).
Instruction
In order to access the service taxi, you can register as an individual entrepreneur (SP). This is the easiest and cheapest way to start a business.
Your application must be signed and bound, and certified by a notary. It should contain the prospective NACE codes for individual entrepreneurs. They will determine your activity.
Before you start to prepare the documents, decide what system of taxation will be applied in your company. Many individual entrepreneurs choose the simplified system (STS) that includes two ways of paying taxes – 15% of income (minus production costs) and 6% of income.
The statement about the transition to USN will need to enclose the basic documents. If you do not, you will assign a common system of taxation, you can only change through the year.
At the same time decide on your company name. It should be original and easy to remember.
After you submit the documents for registration, you will be assigned the date of receipt of the certificate of registration and issue a receipt based on which you will be able to get ready documents.
On the specified day you will receive documentation of IP, which will consist of a certificate of state registration, an extract from egrip, and notifications about registration. From now on you will be able to start their activities.
Affordable way to build this business is opening a dispatch taxi service. It does not require large investments. You will need to rent an office, equip it, hire managers and sign contracts with private carriers. In this case, it would take 150,000 rubles starting capital. The profit will be 20-30%.
You will need three lines to receive orders for which sufficient will have one phone number, three computers and special programs for dispatching services - INFINITY, O-TAXI or MAXIMA. Use the dispatch program will keep a record of calls, automatically determine the cost of the trip and to provide communication with the drivers.
This activity has significant advantages. You will be able to do a minimum startup capital and you will not need to rent a big expensive office.
In order to find out about you a large number of potential customers, and the business has become profitable, you will need advertising. Therefore, be sure to scroll to a certain amount of money on promotion of your service. This can be Internet advertising, leaflets and booklets, etc.
The second option of opening this business is to create your own fleet of taxis. It implies large investments, purchase of vehicles, hiring of drivers and registration of a legal entity.
Note
C 1 September 2011 (according to the Federal law from 21.04.2011 n 69-FZ) activities on transportation passenger taxi passengers and baggage may be carried out only with special permission. Permission can be received in authorized body by legal persons or individual entrepreneurs.
Advice 3: How to open a tire shop
Every year the number of cars on our roads is growing, and with the increasing demand for auto parts, including tires. Besides the tires, even high quality, is subject to rather rapid deterioration, and the opening of a tire store - quite a profitable business, largely unaffected by crisis situations.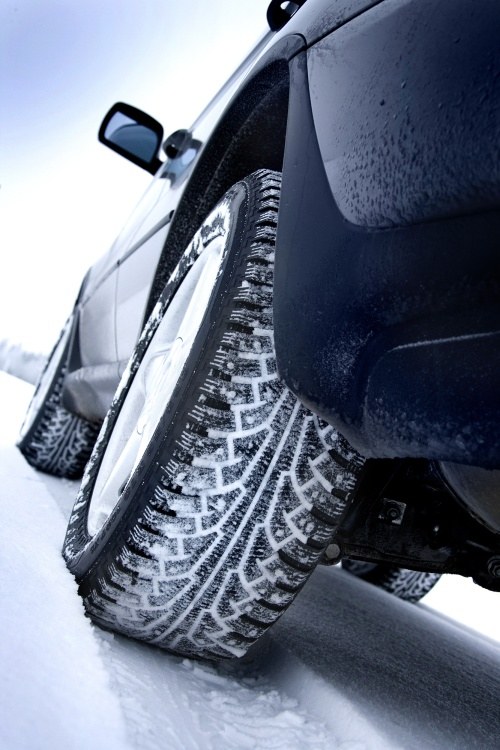 Instruction
Before you open a tire shop, decide the situation on the market. Perhaps your city already has a large store specializing in the sale of such goods. So, you will make him a worthy competition. If there is no similar center, you can safely proceed to the creation. But remember that the competition you will be shops that sells auto parts. Because they also sell tires, albeit in small quantities.
Try to acquire before the competitors a number of advantages: offer for sale more a wide and qualitative range of products, provide individual approach to each customer, enter the order discount. Be sure to make a business plan for the future of the tire store.
Then register as a legal entity or individual entrepreneur. If you plan to work only with individuals, it is enough to acquire the status of an individual entrepreneur. If your plans include the conclusion of supply contracts with transportation companies, taxi companies, etc., it is better to create a legal entity.
Next, select a room under the shop. You can rent it or purchase the property. The area of the store to start can be small. Although it all depends on your starting investment and range of tyres. To open a tire shop better near a gas station, service center or service station.
Purchase the equipment. At minimum the list will include the cash register, racks for tires, computer, Windows. In addition, form assortment. Nowadays suppliers of tyres very much, so carefully consider the terms of cooperation with each of them, because this will largely depend on your profit. During the formation of the range join in the search. You will need a Director, accountant, 2-3 sales assistant and warehouse worker.