Instruction
You can of course buy ready-made colorful school album (they now have a large selection). But more interesting is to make it with my hands to invest their love, patience and diligence. Then your album will be original, unique.
Purchase the album with thick cardboard pages.
Think about how unusual and original it is possible to arrange the cover sheet. You can cut images of all your classmates and put them together. Sign unusual, creative imagination and humor. For example: "Our Denis, the most indispensable man in the class".
It is more convenient to include in the album content. This will help you in finding the right information.
Dispense the entire volume of pages on the basis of the time intervals. Start collecting information from the first class, with a festive line. Gradually, to the graduating class you will collect the real chronicle of school life.
Will post there a picture of the first teacher. You can ask her to write under the picture of the wishes for you.
In this same section about the first years in school life, put their essays on the thumbnails on the topic "My first day at school", "favorite lesson", "what I wanna be", "My best and loyal friend", etc. will be Good if this work you make interesting pictures with appropriate themes.
Select the place in the albumfor pictures from various events and themed school events. For example, can be placed in the albume pictures from the campaign, new years eve, graduation from elementary school, etc.
Each section is also well worth a sign up. For example, during the transition to middle school from elementary classes, you can write: "farewell to elementary school! I've grown up!"
In the next section, you will need to paste photos of new teachers, because their you will have many (for each subject). Here you can list a new discipline, and write the responses from these lessons.
Make a separate insert in the album for your creative works (drawings, applications) and also for essays, research materials, letters and thank you letters for participation in various competitions, conferences,competitions.
At the end of the school albumand be sure to leave space for suggestions and interesting statements about you from my classmates and teachers. On this page you will be able to get before prom night.
Advice 2 : How to make an album with your own hands
Despite the fact that the electronic albums in social networks inevitably displace the usual photoalbumsto view photos from vacation, turning the beautiful pages, is still much nicer. There is a whole art of design family albums, and it is called scrapbooking. Learn the basics of it, everyone can.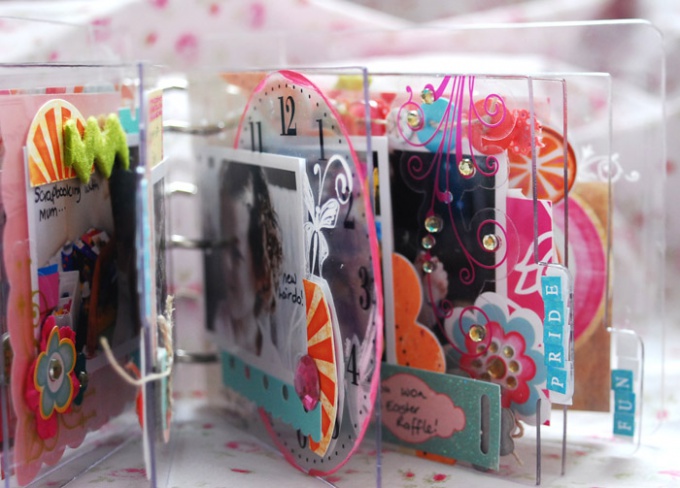 Instruction
Pick the photos you want to register. Sort them by subject, color and any other signs. Too many photos for the album do not take one or two per page is enough.
Decide what style you are going to make an album. In scrapbooking there are a few basic styles – vintage, European, American, mixed heritage. Each of these styles has its own characteristics, each requires its own materials. Choose the style you liked most, and stocked with tools and consumables.
Make sure that you have all to create an album. You can make an album of improvised materials, and you can purchase special materials – paper, paint, stamps, decorative elements, etc. the Only thing you'll need in any case is the album itself, more precisely, to procure for him. Usually it is a few pages of cardboard, fastened with metal rings.Available materials for registration can be found everywhere – this old postcards, beads, and pretty ribbons, small gifts, a beautiful hand carved napkin, etc.
Consider the composition of future pages. Spread out on the pages of the photo album and decorative elements, not sticking them. Think how they would have looked better, try a few different options. After that, all items can be put on the glue. It is best to use a hot gun with glue sticks, but the fit and glue stick. Try not to use silicate glue and PVA glue paper from them will gather in the folds. Also the pictures can be inserted into special slots or corners, so that later they could get.Now you can show the album to family and friends and be proud that he made your hands according to your taste, not store-bought.
Note
How to make an album with your own hands people are asking themselves this question . Make it easy for you just need 1 sheet of cardboard 2 cover of notebook scissors paper, A4 silty clay. Fold the cardboard in half then make a page of paper.tricks during class covers.
Useful advice
Scrapbooking, as we know, is the art of creating photo albums with their hands. Its appearance is very important because this is the first thing that catches the eye after you have taken it in hand. Albums with nice covers look very stylish and modern. Now try to create with their hands the back cover 12 sheets.
Advice 3 : How to make an album for her birthday.
In your day of birth man gathers friends to remember the best moments that have happened to him over the past year. Originally designed album to the day of birth is interesting pictures, good mood and memory about personal achievements.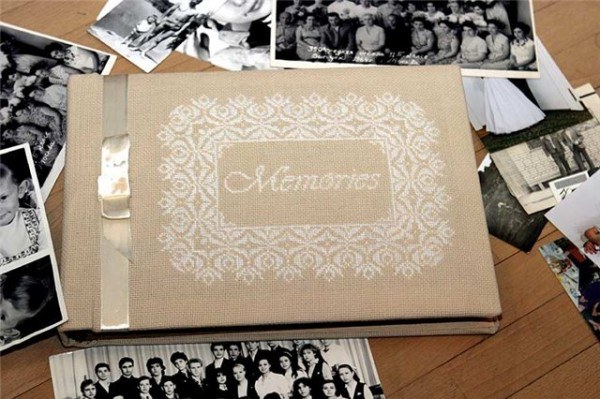 You will need
photo album;
- photographs;
glue;
- scissors;
- colored markers or pencils.
Instruction
Human life consists of individual unique moments that you can remember with a smile or sadness. People tend to capture the brightest moments not only in memory, because it is, as you know, the election, and in the photo. If the idea is to make yourself a wonderful gift for
a birthday
, make an album, came for the first time, serious work. The first step is to pick up the album. Consider what style it will be done: humorous, solemn or romantic.
Review your photos, starting with early childhood, among them certainly there are funny pictures that make you smile or do you like the most. Do not deprive attention and is not entirely successful, perhaps they can be beat by inventing a funny story or make a collage.
When all the pictures that will decorate your album will be selected, try to place them nicely on the sheets, looking for a good location. Start to issue the album using on the first pages of our earliest photos.
Choose for each age period has its own style or artistic style. Baby pictures will be interesting to look if there are pasted or drawn pictures of flowers, toys, cartoons or cute animals. For school or adolescence will fit cars, music paraphernalia, or other loved symbols.
Remember, what emotions and feelings you experienced in the period when the photo was taken. Draw own picture or decorate photo strazikami is original and will record positive emotions.
For those who already have this album from the title page of a smiling cute baby can make the album a birthday, using photos from a year ago. It is performed by the same principle, but you can make 4 sections – the number of seasons.
Who has the desire to make the album, but there are not enough photos, can solve this problem as quickly as possible. Take a quick poll of friends and ask them to throw you pictures with their phones or cameras. Your stocks will replenish a huge number of interesting and unique images (such the existence of which you never knew existed) that were made in an informal setting.
Real connoisseurs can get a birthday to order a personal photo shoot, and prepare different costumes and experimenting with make-up. Professional portraits will decorate the album.
Advice 4 : How to make graduation newspaper
Wall Newspapers dedicated to the graduating class, have become one of those good traditions, without which it is difficult to imagine a school holiday. They never get bored, although its message seems to be as old as the world. The most important of them is to show how 10 years have changed those who once scared and timid flock crossed the threshold of the school. And it's interesting to see both parents and teachers, and, of course, by the graduates. Therefore, the registration of final newspaper is undoubtedly an important and responsible event.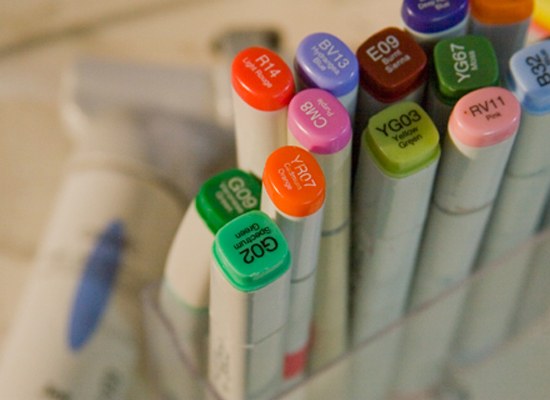 Instruction
As a rule, at the beginning of last school year, discuss the question, as will be the exhaust. This usually requires the solution of many organizational matters, including financial. Small funds and provide for the issue of the newspaper, especially if you want to order its production in the printing. The issue of ordinary wall paper requires less money, but paper, paint, markers, colored paper, money for printing photos, you will definitely need.
Work on the design of the newspaper, at least start a couple of months before graduation. You have to pick up a lot of material, and the design may take more than one day.
Determine who will deal with the newspaper. You need to at the issue answered at least a few people. Very well, if the editorial Board will include guys who have a little experience in journalism. If not, then look for friends of newsmen. They might be able to throw some interesting ideas and to give any technical advice.
Ideas for your future newspaper can be search the Internet. Of course, well, if you have your own. But don't be afraid to use and the finished projects. Anyway you have other classmates, teachers, events, with you in school was a unique story, so no repetitions.
Gather and make a preliminary plan for the future of the newspaper. Think of what you can see her at all. Maybe you want to make it like the plot of "the time machine", in frames of newsreels, vintage Caravel or modern comics. Maybe you decide to make everything "simple but tasteful" and place beautiful photos, interviews, memories of teachers, parents, funny stories, etc.
Determine what materials you will need for registration. Begin to collect photos of the baby (even with two to three years), modern, story photo. Surely each of you have been to some other classes, participated in competitions and festivals, go Hiking, etc. to See it again and remember to be nice.
Ask them to write each graduate the most interesting, memorable, funny, etc. the time of his school career. It can be inserted or the album, or in your newspaper.
Take the interview, if possible, the first teacher of this class, as well as someone from the subject teachers, the homeroom teacher. You can ask them to make wishes to the graduates.
When you decide what material for the paper is sufficient, make its layout. Plan exactly where everything will be placed, which need signatures, etc. it May be that something else is not enough. Work on additions and proceed to implement their ideas.
Advice 5 : How to make album artwork
Every family has its own photo album, which holds the history of generations. Decided to make also baby, wedding and other photo albums dedicated to some life events. There are original ways to design their covers.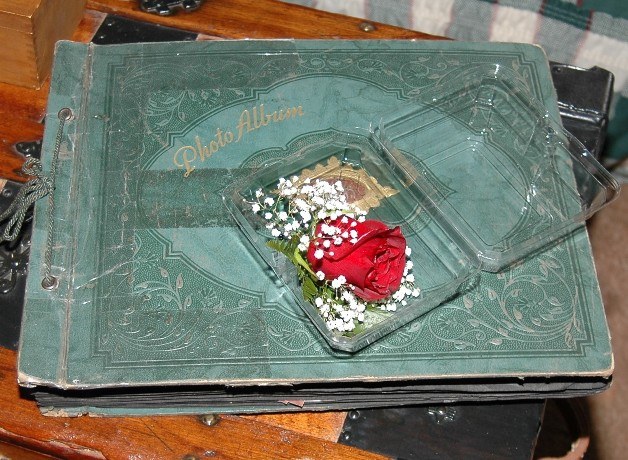 You will need
- velvet;
- staple;
- lace;
- braid;
- photographs;
- beads;
- sequins;
- threads for embroidery;
- needle;
- wedding accessories;
- rhinestones.
Instruction
If you make the cover baby photoalbum, its basis can be covered by staple fun colors or if you are a fan of classic style with velvet. Fabric color choose according to your taste or traditionally for boys – blue, girls – pink. Alternatively, you can put in the center your favorite picture of the baby.
The edges of the album gently apply gilt braid or other original decoration (rhinestones, beads, sequins, etc.). For girls, you can make the embroidery if the fabric is plain. You can also use knitted from threads of decoration, for example, the original little booties, lace, etc.
The cover of the album the boy can be decorated with appliqued boats, planes, cars, their favorite fairy tale heroes. Is also appropriate and embroidery of beads or applique sequins performed on the entire surface of the cover.
Cover wedding photoalbum make given favorite colors of the newlyweds. Do not worry if they seem too contrast: red and green, black and white etc. If you prefer the classics – choose a quiet tone. Very nice motobloki, both rigid and soft, made of wedding photos.
If you belong to the category of creative people, do applique from wedding accessories: on the cover of the album gently tighten the rose petals from the bride's bouquet or small bows and ribbons that decorated the festive procession. You can also do embroidery, apply beads, crystals and other decorations.
Options of embroidery or appliqués to cover wedding photoalbum can be a lot. For example, you can style it under her door with spy-hole, key hole, hanging a horseshoe and the inscription: "Here lives love." etc.
Advice 6 : How to make a children's album for pictures
Even the most interesting and lovely heart photos may be profitable to look boring in a decorated photo album. You can rectify the situation with their hands. Connect to the work of the child with his boundless imagination and together will transform the album, which contained photos of the baby.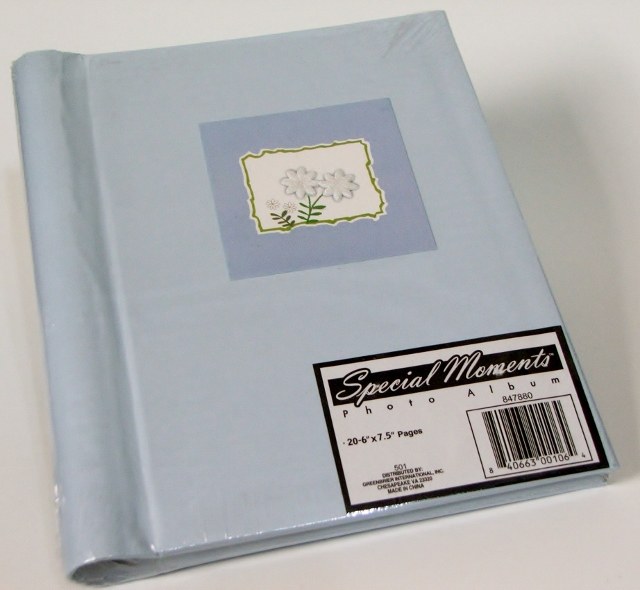 Instruction
Select a theme for your photo album. You can choose the one that especially fascinates your child. For example, for the young Amateur astronomer make "space" album.
Determine how
photos
will be placed on each page. You can stick them traditionally, in several rows and around the perimeter to keep the frame and decorate it. In this case, the ruler will othertime frame on each sheet. Also you can enter each photo in the
making
of the album. For example, put them in the Windows painted missiles into the Windows of houses, etc., depending on the themes of the album.
Prepare the background. If you are not satisfied with the color standard album, they can be glued colored paper for pastels. Use PVA glue. After all the pages are glued, lay them in sheets of thick paper, close the album and put it under a press to the paper is dried and straightened.
While the album dries, create a design of every page and technique of drawing. If you are good at drawing design sketches on a separate sheet. Subsequently, it will need to be moved to the photo album and paint. If you doubt your artistic abilities, choose another technique. The elements of a pattern can be cut from colored paper or cardboard. For simple characters make the stamp – cut out stars, hearts, etc. from the eraser. The part that needs to be filled with a paint, remains convex, the rest of the bands cut off half a centimeter with a knife for paper. The finished stamps are sold in stores for artists.
If you have found a nice pattern online and print it the right scale and cut out with a box cutter. Frame with carved pattern can be pasted on album page. It will look good on paper in a contrasting color, for example, carved frame chocolate color on the pages, a soft blue hue.
Apply the prepared images or patterns on the page. When the decoration is dry, fill the album with photos. Affix or insert them in special corners. Corners of different shapes and colors can be found in the Department of scrapbooking.
If you don't like store-bought photo albums, make them with your hands. Fold the sheets of the necessary size in stack, hold down clamps, 3 cm from the edge and drill holes for binding the pages. Miss the spine with glue, then sew the album thick synthetic threads. Top glue the cover, or leave the spine open.