You will need
Charcoal for Shisha
Gas or electric stove
Lighter or matches
Metal tweezers
Instruction
If you purchased quickly kindling the coals are covered with a special composition containing nitrate), then you need only a few seconds. Light the match or lighter and heat one tablet of charcoal from all sides, yet he will not cease to spark and give off smoke. Also for ignition of the charcoal you can use a special device, but buying them makes sense only if you smoke hookah often enough.
A little more time you will need to ignite natural charcoal. But it's worth it: only natural wood charcoal makes the tobacco flavor really sophisticated. This coal is used by gourmets and connoisseurs of the hookah. First pick up the coal in accordance with the taste of tobacco (e.g., tobacco grape - charcoal from vine to orange tobacco - charcoal from orange wood). Smoking hookah usually use 2-3 sections of charcoal.
Heat the coal on a gas or electric stove or in a device for ignition until it glowing red hot on all sides. Be careful of heated coal has a very high temperature, so use a special metal tongs.
The heated coal is cut into 3-4 pieces and put them on the center of the foil covering the Cup with tobacco. Wait 15-20 seconds before making first inhaling.
After a couple of minutes when the tobacco is heated, lay the pieces of coal evenly on the foil. Every 10-15 minutes, clean coal and move it so it smoldered evenly. If the coal will dotlet before you're finished Smoking, it makes sense to replace it with a new one. Decayed coal shake on the saucer that is under the Cup of tobacco.
Note
Sometimes when heated, the coal does not blush, but even in this case, do not touch it with your fingers. It can be very hot!
Useful advice
Be careful because of coal foil does not SAG and is not in contact with the tobacco, otherwise it will begin to taste bitter.
Advice 2: How to light charcoal for Shisha
More recently, Smoking hookah was considered to be an exotic form of entertainment, and offers this service only in expensive clubs and a few specialized hookah. But today hookah thoroughly entrenched in the lives of Russians and settled in many homes. Someone uses it as an unusual decoration for the interior, and someone who likes to organize gatherings around the hookah with friends and family. Smoking hookah is an art, which is of great importance all the stages until ignition of the coal.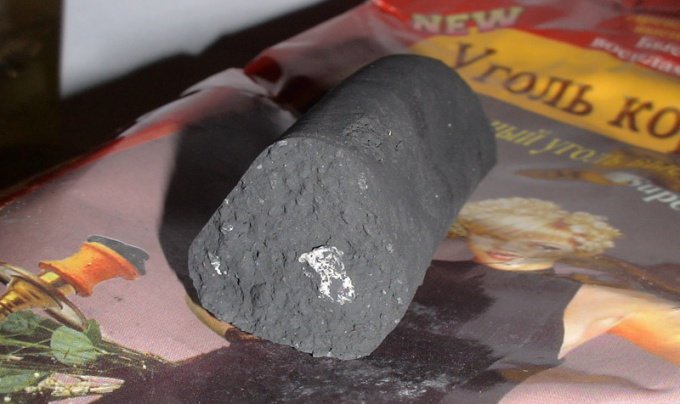 Instruction
To start with, there are several varieties of coal for hookahs, and they ignite on its own. True connoisseurs of the art of Smoking hookah prefer natural charcoal. It is believed that only such coal gives the hookah a subtle aroma, without the smell of tobacco, has a large amount of smoke. To ignite the wood coal for Shisha, efforts should be made: coal keep on an open fire for 3-5 minutes, until it is gray outside and red inside. To do this, use a gas stove, a turbo lighter or a special tile for ignition of coal. After the coal breaks out, break it into several pieces and place in a hookah.
Another type of coal for Shisha – samorastekayushchikhsya coal. This coal is covered with a special solution, often nitrate that promotes rapid kindling. For ignition warm it for a few seconds with a simple match or lighter. Samorastekayushchikhsya coal has several disadvantages: an unpleasant odor and burning.
Recently appeared in the sale of so-called electric coals. They do not need to ignite, as they represent a special trim on the bowl of the hookah with a heating element (coil) and pump, which circulated the air.
Advice 3: How to light charcoal
All good charcoal for relaxing by the BBQ with the kebabs, the cooking time is considerably reduced, and harmful tar that is formed when burning wood, do not fall for products. Places the coal is much less than the logs, just to keep it in a dry place.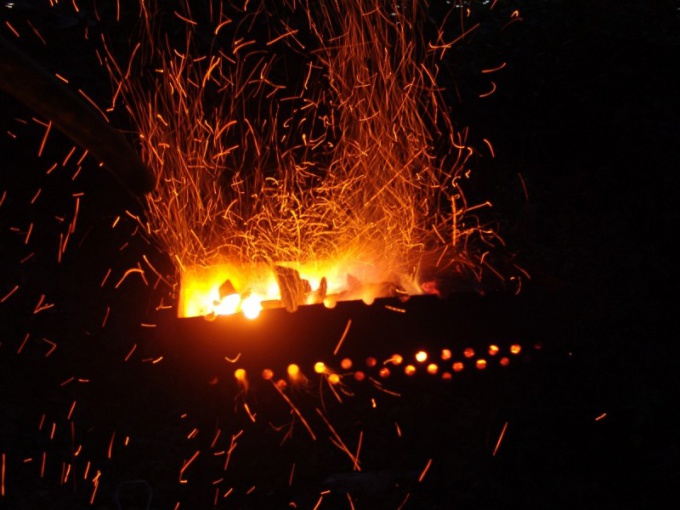 You will need
- lighter fluid;
- a dry mixture for ignition;
- matches or a special lighter;
- fur for ignition;
- dry chips.
Instruction
Liquid for ignition of charcoal is quite a popular tool among barbecue lovers. For outings, choose a bright liquid in the bottle or with a prominent label, not to lose it in the grass - don't leave things in the woods, observe all fire safety rules.

On the bottom of the brazier lay even layer of charcoal and pour the lighter fluid. Three kilograms of coal would take about 250 ml of product. Then fold the pyramid coals, sprinkle again a little bit wait for a pair of incendiary will not go away, and ignite the lighter with a special spout or tourist matches. If neither one nor the other, coal tongs, hold a burning napkin and her kindle pyramid.
When the coals reach the desired condition, so that they could roast the meat (it takes 30-40 minutes), by this time, and a couple lighter fluid evaporate.

To still not sniff doubtfully to the kebab, give it a special flavor using small logs or kindling apples, vines or cherries laid on top of charcoal.
Dry hot mix much more convenient - it will not flow out from the bottle in a bag or trunk, you will not spill it on your clothes and hands, to use it easier. Tablets or cubes of this mixture, it is better on the basis of paraffin, put in the bottom of the pyramid of the charcoal and ignite.

If you often use the grill, then get yourself a starter for rapid kindling of charcoal without chemicals. A small portion of the fuel erupted in the belly of this device, is poured into a roasting pan, and from these coals together are fire and the rest.
For the origin of the fire needs the air, but how long to blow on the embers, standing over the grill, not good for health and not always effective. Buy a fur for ignition, they are very comfortable, lightweight, look stylish and are inexpensive, about five hundred rubles. They are infusible metal ferrule, wooden base and a loop to hang the fur on the side of the hook construction of the grill.
If absolutely nothing of these funds, you are not taken, then kindle the embers of the old-fashioned way. Find dry twigs, woodchips, bark, paper, napkins, cardboard packaging of any product and put it all in the base of a pyramid of coal. Ignite the pile with a match. Slowly but surely, the charcoal will ignite, and without the barbecue you will not go!
Note
Charcoal grilled foods fired up with lighter fluid, does not change its taste. The use of lighter fluid. Use the lighter fluid is easy and simple! Sprayed wood or coal liquid, wait 2-3 minutes and ignites.
Useful advice
For quick kindling any kind of solid fuel (firewood, charcoal, briquettes, etc.) very convenient to use a special liquid produced at the base of liquid paraffin. BEWARE OF IMITATIONS! Real lighter fluid is made of wax by a special technology, odorless, burns long even flame without soot.