Instruction
For starters you have to look at and inspect those thingsthat you want to transfer to the orphanage. As a rule, the capital's orphanages have ceased to take worn clothes from people, because most people are very shabby and old, and sometimes unwashed things. So if you Packed a bag with normal clothes with pleasure and without shame would give a friend, sister, your child, and they would become her with no less pleasure to wear, then you're halfway to a rank worthy of the philanthropist. Kids will be very happy nice and modern clothes. In children's homes willing to take sports clothing and quality shoes.
All clothes should be clean, well prostranoj, dried, preferably ironed. Inspect if there are among the things torn, with radiating joints, musty, potteryware spots. Clothes should not be stretched, fluffed edges. Much spoiled things, even if they once were very expensive and beautiful, better to throw. If you have difficulty, what kind of clothes should keep, and which do not, consult with the administration of the orphanage, or at least when passing things to warn you to keep them sorted.
If you intend to transfer to the orphanage home appliances, books or anything else, also, inspect all external and hidden defects: missing pages in books, whether electronics, etc. is Better, if the transmitted things will have original packaging and instruction manual.
Pass all collected at any centre of social assistance to children. Addresses of centers in Moscow you can find on the website: http://fadm.gov.ru/regionmain/region77/suborg/cspsid.php or http://www.dsmp.mos.ru/institutions-of-department/. 'Regional centers of social assistance to children, see foster your city administration.
Orphans in the hospitals are in dire need of an ordinary, but high-quality things and objects, such as personal hygiene products for girls, soap, toothpaste, powder, cream, powder, baby oil, shampoo, diapers. These hygienic means should not be printed. And, of course, sick kids doubly nice to get a new toy, book, coloring, etc. To assist hospitals please contact the reception of the Federal service for supervision in the sphere of health in your city or directly to the medical institution that deals with the treatment of orphans.
If you want targeted to help a specific orphanage, unable to take things on their own, but in working time and pre-warning of his arrival the administration. Another option is to send things by mail ordinary parcel. Addresses and phone numbers of children's homes of Moscow: http://www.allo499.ru/tel/allomsk/16/631/.
If you are a parishioner of any Church, then there certainly will tell you where you can donate things for children-orphans. At churches and monasteries are also orphanages that will never abandon any charity.
Advice 2 : Old stuff: to throw or give away?
From time to time on shelves accumulates a lot of unnecessary things. Among them may be donated gifts, read uninteresting books, or hastily bought the wrong clothing. Most of these items you won't use ever, so they better hurry to get rid of.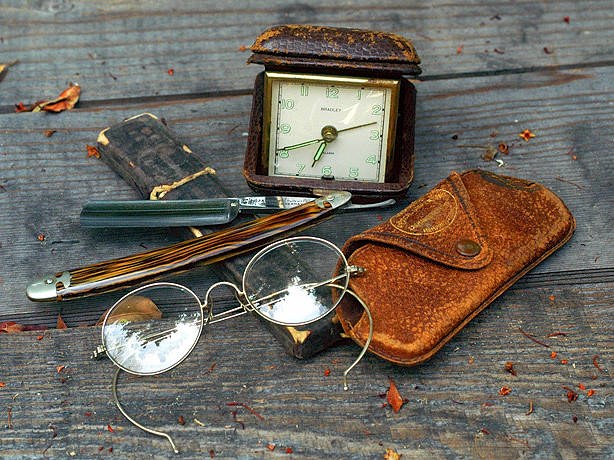 Some things are better thrown away
More unwanted clothes and shoes can always be somewhere to attach. However, torn and heavily scuffed things better just throw in the bin, so as to please such products even the most poor person will be extremely difficult. However, it is better to throw them wrapped in a package, because there are many people who have to look for his clothes in the garbage cans. So your well-worn denim jacket or ripped boots can someone still be useful.
You also need to throw used underwear, even if it is in good condition, as things to sell or give away gift is not accepted.
Where to give old clothes
All the other things it is better to give to others, because today there are so many poor or just poor adults and children who will be happy with an unexpected gift. It takes you very little time, but you will be able to perform a good deed.
The nursery and teenage clothes, unwanted gifts, shoes, toys and books are best to give to orphanages, baby homes and orphanages. Even in the largest cities in these facilities sometimes lack basic things, not to mention the extra pair of beautiful boots. There you can attach unnecessary you more furniture, old but working TV or computer.
Adult stuff can be attributed to the temple right at the entrance there are often hang ads of those who are in need. If such a Declaration is not, you can just give a box of stuff servants of the Church who will distribute your clothes and shoes to poor parishioners. Many churches also send things to the orphanages and detention centers. Old things can be attributed to various charities that help the needy.
Before you give old clothes, be sure to wash it, iron and fold gently.
Torn books and magazines can be handed over in points of reception of waste paper. And literature and modern journalism is in good condition it is better to include in a nursing home or are disabled because the people who live there often are in need of an interesting book or magazine. Books can also be put in the library.
To give old furniture or interior design items, place an advertisement on the free sites on the Internet: avito.ru, otdamdarom.ru and others. And to be willing to help you bring home the procedure appeared faster, take a picture of the items offered in the gift. Thanks to this method it is possible in a few days to get rid of many things, because needy people today very much. In addition, a lot of old furniture is now used by designers in creating interesting interiors. And they are looking for such furniture at flea markets or on the Internet.
Advice 3 : How to help baby house
The orphanage – place where children from 0 to 4 years. It is financed from the state budget, so often kids don't have enough money even for the Essentials, but you can help.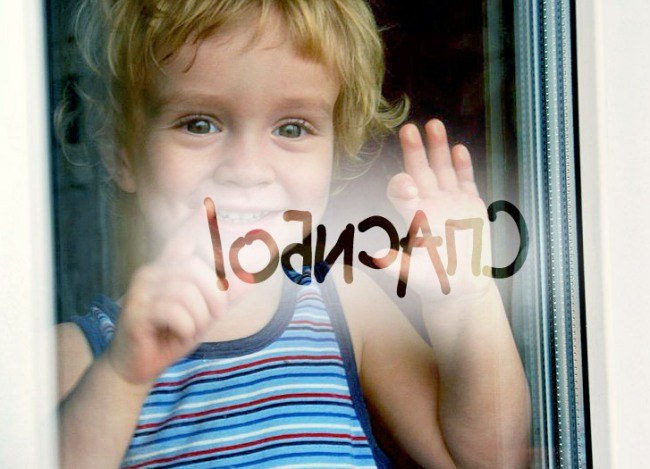 There are people who care about the fate of orphans. Especially need help children living in the orphanage. To provide it can be anyone, you only need sadistica goal, and ways to do this are many.


Regular visits


To help baby house can be contacted by phone with the senior educator or Manager and find out what is in dire need of this institution. His employees are happy to dictate a list of what kids need. You can then go to the store and purchase items from the list at their discretion. If possible, it should be help regularly. For example, once a month to get there cloths, medicines, toys, personal hygiene items. But you can help and from case to case, for it will also be very grateful. For example, it is possible to buy the kids gifts for the holidays, give them tea parties with contests and prizes. Best of all, of course, to find like-minded people each month to reset and get something for the kids. In the end, this contribution will not make a hole in the family budget, and the assistance will be tangible.


The volunteer movement

Not everyone can help home baby financially, but if you have free time and desire, you can join the volunteer movement and to go to work in this place for free. Of course, no one is forcing to spend the whole day there, you can negotiate to do a certain job, spending just a few hours. You can also talk to the Manager and yourself. However, nursing babies are not allowed, as this will need to have the sanitary book, a certificate of health and medical education. But it is possible, for example, to clean the premises, wash clothes, wash dishes. Such assistance also will be happy, and, if possible, it should offer. If you have a pedagogical education, you can conduct classes for children with educational games, competitions and tasks.


Money transfer

When there is no time travel in the house of the baby, it is possible to assist this institution financially. In this case, you will need to know the account of the baby orphanages in the city and transfer it to a certain amount of money. To help was more tangible, you can create a group in the popular social network. Participants will chip in as much as they can, and the owner of the community will subsequently transfer the collected funds to the account of the baby house.