Instruction
Look on the Internet you need a picture of a family tree. Can reproduce it on paper. For this you will need a sheet of construction paper, markers, scissors, glue, crayons or colored design paper. You can also use different programs on the computer to create the tree.
Carefully look for pictures of all the relatives that you want to include in your family tree. You need all the representatives in the male and female line. Then sort the pictures according to the principle of relationship, consider various options of placement of these photos on your tree. Remember or ask loved ones birth dates of relatives and the dates of death.
Making a genealogical tree on the computer, scan your paper photos with a scanner and place them in a separate folder. Using any graphics program, open your chosen picture of a tree and place them in a specific order. With the help of a computer mouse and keyboard, make the inscription at the bottom of the photo. Write the date of birth, name and surname.
If you draw your family tree on paper yourself, cut the leaves from green paper, the number of which coincides with the number of relatives known to you. Write on each of the leaves bright marker names, surnames, date of birth and type of kinship (grandfather, grandmother, aunt, uncle, sister, brother). Glue the bottom piece of paper with your child's name, because he is the youngest member of the family. In the presence of brothers and sisters, draw a branching of the first name a little to the side.
Tap your family tree from the bottom up. Glue the leaves with the names of the moms and dads of the child, then their siblings, then grandparents. Locate relatives on my father's side from one side of the tree, and mom's on the other. Each generation is placed on the same level. Glue small pictures of your family members, and the genealogical tree will be a memorable attribute and decoration of your home.
Note
Family is family, and a symbol of the kind has always been considered a tree, we will do the family tree of family. Psychologists say that many Russian families there is a problem: not all children know the names of their parents. A family tree can simply draw on the paper with the child of the figure or table can be hung in a frame on the wall.
Useful advice
The second option is to create a family tree using the editor on the computer (photoshop, Corel, paint). As an aid you can use the article "Computer collage". But this can cause problems because professional printing involves large resolution picture (300 pixels per inch), and if pictures and photos of lower resolution, they may not be very...
Advice 2: How to make a tree of family
The science of Genealogy allows us to trace our kinship relationships, learn the history of the genus, to establish new family ties. You need to be prepared for the fact that it is possible to open both pleasant and not so historical events of the kind.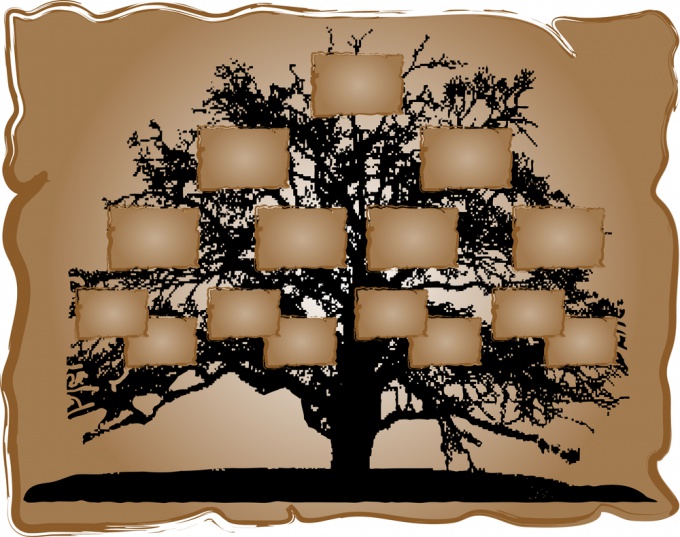 Where better to start? You need to make a family tree.

1. You should go through the family photo albums, and the available documents containing important data, this can be evidence of a different kind of marriage, birth, death of family members. A large amount of useful information can include diplomas, certificates, work books. After what it takes to make copies of these documents and divide them into two groups on the maternal and paternal lines. And it is better if each family member will be opened a separate daddy.

2. Enjoy a collection of information directly from the relatives.

Be sure to record important data in a notebook or on tape, so as not to forget and not to miss the main parts. Thanks to modern technology, you can communicate with relatives who live not close, using the telephone or Internet. All questions should be carefully addressed. Will certainly provide important, search for links, info.

3. If suddenly, for whatever reason, failed to collect the right amount of information from relatives, then you can apply to the files. For this you will need to know all the names and dates of birth, and occupation of the desired characters.

4. When all information is collected, remained using available data, make a tree family.

There are several programming options.

Rising genealogy – when a trunk is the specific person, but the branches symbolize his family, large – family, and small – grandparents, etc.

The downside, on the contrary, means in the barrel of the ancestor, and the branches of this his descendants.

Also used a circular table. In the center is placed the person who is interested in a kind, divide the circle into two parts, each of which enter the data about the ancestors on the maternal and paternal lines.

For lovers the availability and simplicity, it is possible to use the genealogical table in which each generation is on its line that needs to be filled in order of seniority from left to right.

Each of the presented options, can be issued in accordance with the scope of your imagination. For example, the tree can be colored, as is done in the West. Each color can conceal information about children and family status of the person. Different geometric shapes can give information about male and female representatives of the genus.

For example, consider the most detailed option called ancestry painting.

Thus, the most distant of our ancestors is No. 1 the first degree. And so on, the first specified number of fathers and mothers, then the number of the child.

For example:

I knee

1. Nikita

II knee

1.1. Alexander (had no children)

1.2. Sergey Nikitovich

1.3. Svetlana N.

1.4. Andrei Nikitovich

III knee

1.2.1. the first child of Sergei - Olga

1.2.2. the second child of Sergey Morozova

1.3.1. the first child Svetlana - Alexander

1.3.2. the second child Svetlana, Anna

1.4.1. the first child of Andrew, Anastasia

1.4.2. the second child of Andrew, Michael

IV knee

Children of all representatives III knee

1.2.1.1. the first child of Olga - Jeanne

And so on according to the scheme

You can also note the information available about each family member.

Through genealogy, you will be able to combine family is one hobby that will allow you with interest to spend leisure time and learn a lot about his kind.

 
Advice 3: How to make a family tree of his family
Strange trend was common some time ago – people were in the pedigrees of the dogs with the utmost care, while about the history of his family tried to remain silent. It is connected with the political system of Russia of last years, when it was not common to talk about who were the ancestors. Now there is an opportunity to recreate your family tree.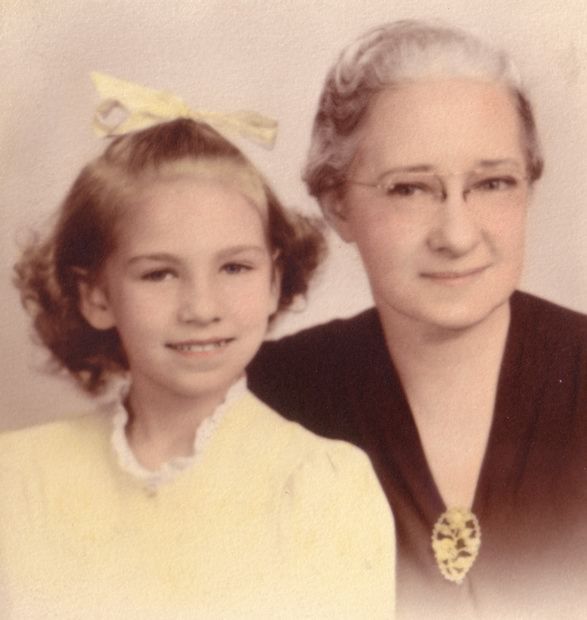 Instruction
The first source in order to begin research, is the home archive of old photographs and documents, employment records, marriage certificates, birth certificates, diplomas, and certificates. With all documents clear photocopies, and the originals put back, so as not to lose valuable information. Divide all data into two folders: the relatives on the paternal and on the maternal side. For each person you collect information in a separate file. So you will not get entangled in the intricacies of relationships.
In every family there are legends about what happened in the life of the family, at least two or three generations. To interview relatives, thought-out list of questions in advance will not be difficult if you find yourself, or organize a festive meal or an evening of memories. In a situation when you are unable to record information on paper, is better to use a recorder, so you do not miss a single detail, because people can kill each other, complementing the story. Remember, how are called the degree and be prepared to hear interesting stories.
But the knowledge of the relatives was not always complete and exhaustive. If you want to know about their ancestors more, but to tell you that no one, perhaps, when you do the initial research, you will help in the archive. But for this you must know the name, patronymic and surname, year and place of birth of the person about whom you want information.
Draw a family tree can, in imitation of European traditions, which were spread slightly. Most often, the trunk of the tree meant ancestor, and which branches of his descendants living today. Sometimes the trunk means one who conducts research and which branches of his ancestors.
Note
How to make a family tree - nowadays more and more people begin to think about this question. What gives this tree? First, you will know their relatives, and secondly, learn the history of your kind. How to make a family tree of sorts. It should be noted immediately: making a family tree is not always ends with admiration for its authors.
Useful advice
Perhaps in the collections of large regional libraries have special genealogical reference books, at least those that are issued or reissued in the last decade. Of course, the best studied and described the genealogy of noble families of the Russian Empire, but much more often, However, we have to go to the archives with a written request, which also need to be able to properly prepare. Addresses of archives can be obtained, for example, the site of Rosarkhiv (skills online), you can look up the address in...
Advice 4: How to find family tree
Genealogical research is a fascinating process that can continue almost indefinitely. Often genealogy for many turns into a hobby, like collecting stamps or collectible coins. But to find out their genealogical tree, sometimes you have quite a lot of work to do.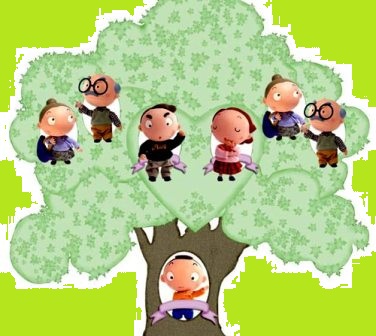 You will need
Documents from the family archive
Instruction
To start the investigation of his pedigree, it is desirable with the purchase of stationery. You will not be able to keep in memory all the facts and events. Stock up on envelopes and folders, which then will be sent copies of documents, photographs, certificates from the archives. Even if you decided to use the computer and the scanner, the paper archive will help eliminate the risk of data loss when technical failure.
The next step is tidying and sorting the family archives. Select the documents that contain genealogical information: birth certificates, marriage and divorce, death certificates, employment records, identity cards, certificates and other documents. Pay special attention to dates, names, places of residence and family ties. For each person take a separate envelope. Whenever receiving new data, put them in the appropriate store.
In the future, you need to set a goal to obtain access to the family archives next of kin and copy documents relating to genealogy.
A valuable source of information you need can serve as passport data. Not always at home can be available for yourself a passport, but sometimes it is enough to have drawn in a notebook passport numbers in order to access the appropriate archives.
Number and label the envelopes with the documents, make an inventory of all collected papers. To collect old photographs of ordinary albums the better and to place them in envelopes. If you want to make an explanatory note to the photo (who, when and where displayed), use the back side of the picture and a pencil. Documents must be stored in expanded form to bend them does not become damaged
You can now go to the poll family. Most of them may not want to waste time on stories about their ancestors. But that you should not stop. Get a notebook and start to systematically ask their relatives about what they remember. A very good tool in this case may be the recorder. If relatives live in another city, use to survey letters, telephone, e-mail.
Communication should be conducted in friendly manner in pleasant surroundings. Importantly, the Respondent was not in a hurry to get distracted by other things. Good to use for gathering genealogical information, family holidays, weddings, birthdays.
Prepare a list of questions, and make them out to be so that they could not answer in monosyllables. Pochep is still a one-word answer, try to clarify information. It is easiest to start with the usual questions about time and place of birth. Encourage story-telling and anecdotes. Ask to see a family photo album. Be a good listener. The effective duration of the conversation does not exceed two hours.
Later give the notes in order, swipe their systematization. Make sure to mark confidential information not to be disclosed.
Gradually formed the contours of the approximate picture of your family tree suitable for further research. To begin to search through the archives, you need to know about the person surname, name and patronymic; year, place of birth and death, place of residence (of baptism), occupation (class). Keep in mind that in most archives genealogical search is a paid service. It is highly desirable to include in the query as accurate as possible information.
Genealogy conveniently represented as a tree. It is indicated by the ascending trunk of the person from whom the genealogy is built, branching will be his parents, small branches – grandparents. At the base of the tree will be the ancestor, and in the crown – the descendants.
Advice 5: How to create a family tree
Not everyone is lucky to know their family history from the time of Rurik. Often information about relatives depends on great-grandfather. But if you ask for to develop persistence and perseverance, it is possible to compile your family tree, without resorting to expensive services of special agencies.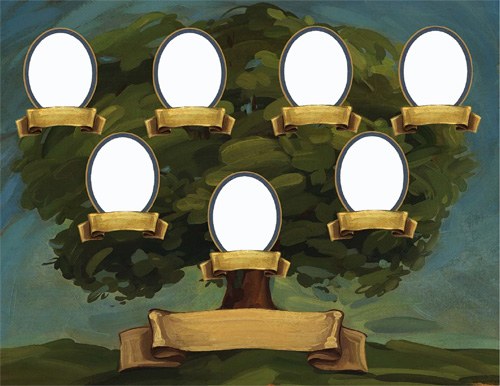 Instruction
Prepare paper envelopes and folders before you start looking for information for family tree. Make a folder on the computer. To remember everything is impossible, and information are the most confusing and fragmented. The more orderly will be the extracted information, the easier and faster you make ancestry.
Spend houses audit of old letters, papers, documents and photos. Pay special attention to birth certificates, employment records, passports, award certificates and military tickets. For each person there must be a separate envelope and a separate folder on your computer where you will put all documents in paper and scanned. Do not flip in the direction of old notebooks and letters. They can be need information about distant relatives or passport numbers, for example.
Get ready for a long inquiries and conversations. Tune in to the fact that not all will come to you for help. Often distant relatives have no desire to communicate with each other. Prepare for meetings in advance. Agree on the phone or send a letter requesting a meeting. Be sure to record in a notebook everything you tell or make a recording on tape. Don't forget to bring your camera. To part with friends relatives are unlikely to want, but to photograph them is likely to allow.
Prepare the queries to the archive. About every person, which you make the request must contain the following information: name, date of birth and death, even the approximate, place of residence and occupation or class.
Build your first tree, after collect all the available information about relatives. Better if their will be a few. For example, one descending tree – from the most ancient known to you relative to the newly found still alive. The second tree you can build on the maternal side, focusing on her maiden name. The methods of trial then you will stay at one of the most convenient option.
Useful advice
Do not have to draw the tree manually. You can use special software to create a family tree, for example "Tree of life" http://www.genery.com/ru or "Family chronicle" http://the-family-chronicle.com/