Instruction
Rethink your diet. Include more vegetables and limit the consumption of foods high in cholesterol – fatty meat, eggs, egg yolk, whole milk. Make a full menu, including portions of lean meat, fish or cheese. Limit yourself to the consumption of easily digestible carbs – sweets, muffins, sugar. Vegetables and fruits eat fresh or baked form. Reduce the amount of salt to 7 grams per day. Overweight is able to cause cholesterol plaques. Low-calorie diet can slow the development of atherosclerosis.
Change the way of life. Stop Smoking. Smoking stimulates the development of atherosclerosis, especially its intensity. Clinical studies show that an average of four years from the quitters, the level of cholesterol plaques is reduced to the level of never smokers.
Exercise. Go to work by bike or on foot, take nightly walks - so you will get rid of many factors that cause atherosclerosis and maintain normal weight, reduce the risk of diabetes and stress. Clinical studies show that regular exercise increases the level of a-cholesterol, prevent atherosclerosis.
Develop psychological resilience to stress. Stress leads to compression of blood vessels, loss of elasticity, improper nutrition leads to the increase of plaque. The ability to relax in any situation causes them to decline.
Watch your health. Studies show that diabetes mellitus, gallstone disease lead to changes in fat metabolism, which is accompanied by increased levels of cholesterol in the blood.
Remember that to reduce the level of cholesterol you can use lifestyle changes, and in the case of urgent need - medication or surgical intervention. Drugs that reduce cholesterol, are selected individually, they must control the doctor.
Advice 2: How to treat high cholesterol
In norm concentration of cholesterol in the blood is 3.6 to 7.8 mmol/l. increasing the level of cholesterol in danger of atherosclerosis, heart disease and blood vessels. So as soon as possible to begin treatment.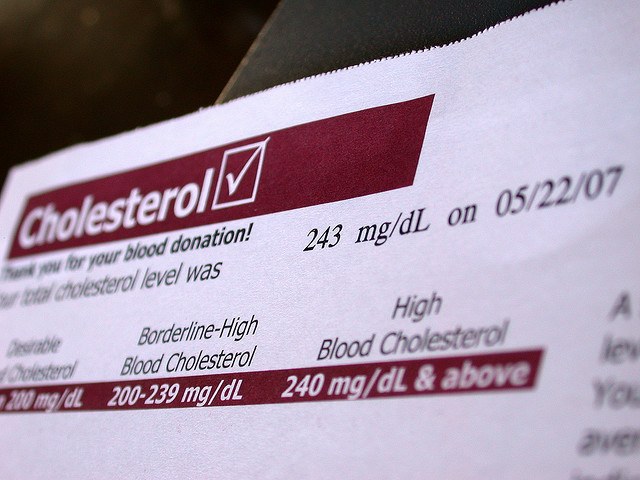 Instruction
Please reconsider your diet. You must increase the consumption of vegetables (especially eggplant), fruits, bran, cereals, beans and nuts. The berries contain salicylic acid, prevents the formation of blood clots in blood vessels. Replace fatty dairy products to low-fat, smoked, sausage — lean meat, Turkey, chicken, veal, rabbit. Discard butter and fatty cheeses. Instead of tea, steep the flowers and leaves of buckwheat.
Enter in your diet walnuts and fatty fish for example mackerel, salmon, tuna. These products contain omega-3 fatty acids, they are important for cholesterol metabolism. Seaweed is rich in iodine, which reduces the formation of sclerotic plaques as well as dissolve blood clots in blood vessels.
Eat fresh garlic at 3 cloves a day. This dose is able to reduce the level of cholesterol by 10 — 15%. Or prepare a garlic tincture for cleaning the blood vessels. To do this, miss 350 g of garlic twice through a meat grinder. Pour 200 ml of alcohol. Leave for 10 days in a dark place. Then strain. Take the remedy 20 drops with milk half an hour before meals 2 — 3 times a day until you use all of the infusion. Repeat this treatment every 5 years.
Mix ½ tsp of powder of rhizome of Dioscorea Caucasian with 1 teaspoon of honey. Take means 10 days after eating 2 to 4 times per day, then take a break for 5 days. After that continue treatment. For the prevention of high cholesterol are treated for about 3 to 4 months. Repeat in six months.
Pour 2 tablespoons of hawthorn flowers Cup of boiling water. Leave for about 20 minutes. Take 2 tablespoons before meals 3 — 4 times a day.
Dissolve ½ tsp barvinky ½ Cup warm skim milk or water. Drink the mixture before meals, 3 times per day.
Mix the juice of onions with honey in equal doses. Take the remedy 3 to 5 times a day 1 tbsp. spoon.
Pour 1 tablespoon of young leaves of walnut, a pint of boiling water. Steep for an hour. Drink ½ Cup of the mixture before eating.
Watch your weight and don't forget about physical activity. Limit alcohol and cigarettes. Try to sleep at least 8 hours a day.
Advice 3: How better to bring the cholesterol
Cholesterol
, in cellular membranes, helps the human body to produce the substances necessary for normal functioning. But you need to know about what is useful
cholesterol
only if its amount in the body is not excessive. High levels of this substance, as a rule, can bring only harm. To bring cholesterol by using proper nutrition.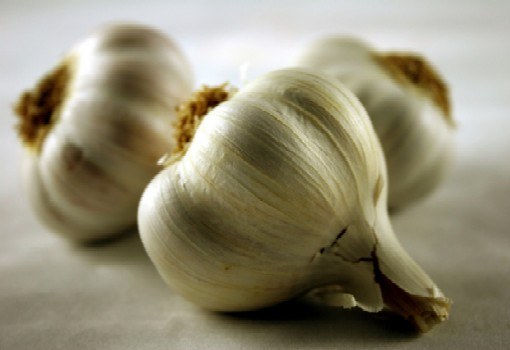 Instruction
Withdraw cholesterol from the body can include in your diet beans. They are very nutritious and contain pectin. Once in the human body, it is a valuable substance that surrounds cells, cholesterol and painlessly removes them from the body. With daily eating 1.5 cups of cooked beans the level of cholesterol may be reduced within 3 weeks by 20%.
Pectin is rich not only beans, but also some fruits. Daily eating for Breakfast, one Apple or grapefruit for lunch half an orange, you can lower the level of cholesterol in the body by 7.8% in 2 months. To achieve normal cholesterol levels can, eating a day for two carrots, also rich in pectin.
To bring cholesterol can with regular consumption of oat bran in the form of hot rolls or cereal. And to deal with elevated levels of cholesterol helps fiber contained in oat bran.
Perfectly displays the body of excess cholesterol skim milk. If you drink a liter of this healthy beverage a day, cholesterol levels can be reduced for 3 months at 8%. In addition, the substances contained in the skim milk, do not allow the accumulation of cholesterol in the human liver.
It really burns up the harmful fat cells in the blood of ordinary garlic. But because of the strong smell of this product is treating them gives a lot of inconvenience. Normal garlic you can substitute garlic extract, devoid of sharp natural smell of this vegetable. To buy means you can use almost any modern pharmacy. Regular consumption of garlic syrup is able to reduce the level of cholesterol in the blood to acceptable. By the way, when heat treatment the garlic loses its magical properties.
Increase the level of cholesterol in the blood contributes to excessive coffee consumption. And this applies to coffee, brewed with boiling water. A beverage made by the method of filtration, the level of cholesterol in the human body does not increase.
Advice 4: How to get rid of cholesterol
Cholesterol has an unpleasant property to be deposited on the walls of blood vessels, interfering with blood circulation. And this in turn can lead to the occurrence of cardiovascular diseases. In order to avoid the risk, try to keep your cholesterol normal.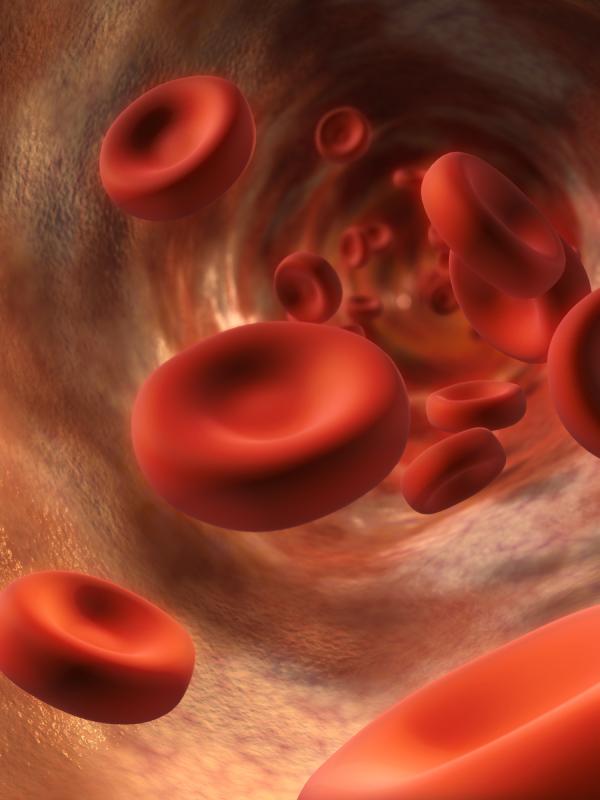 Instruction
First of all, watch your weight. The more people, the greater the level of cholesterol contained in the body. As you can see, you need to lose weight not only for the acquisition of harmony. To lower cholesterol adhere to diets in which 2/3 of the volume of food are grains and vegetables. And only take 1/3 of the meat and dairy products.
Reduce the intake of fat. Replace meat with chicken and fish, butter and vegetable oil refined.
Use in food olive oil and nuts. They help the conclusion of cholesterol from the blood.
Remember that the egg contains a very large amount of cholesterol. Not abandon them entirely, but limit your intake. While you are free to use egg whites, since the cholesterol is only contained in the yolk.
For lowering cholesterol, use in your menu a variety of legumes. They contain pectin, which binds cholesterol and removes it from the body.
Pectin is also contained in fruit. To reduce cholesterol eat during Breakfast half a grapefruit, during lunch, an Apple and a little orange in the afternoon.
Oat bran as porridge are great to reduce cholesterol.
Go to green tea. It is not proved that it reduces the level of cholesterol in the blood, but it is known that it prevents it from attaching to vessel walls. Drink a day not more than 3 small cups of coffee.
Lower cholesterol blockages promote physical activity. Take charging. A few simple exercises in the morning will help improve your body.
Very good effect gives the use of garlic. Eat it raw for a few cloves daily. Of course, the smell will be hard to get rid of, but here it is for you to decide – smell or health.
Take activated charcoal. Studies have shown that a daily three-time techniques 8 g of crushed activated carbon help to reduce excessive levels of cholesterol in the blood.
Advice 5: How to remove cholesterol
Cholesterol the human body needs for the digestion of fats; partially it gets inside with the food, partially – synthesized by the liver for the formation of bile. Moderate the amount needed, but with a surplus the body is unable to cope. That's when cholesterol becomes dangerous, settling in the walls of blood vessels in the form of "plaques". These surplus and should be fought.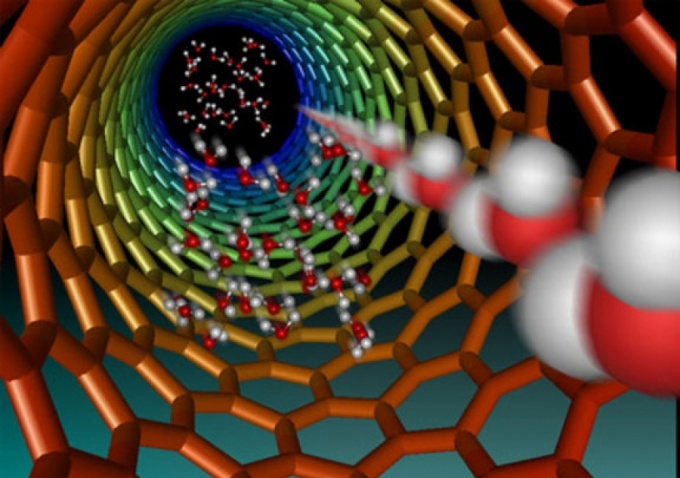 Instruction
The main cause of excess cholesterol the prevalence in your diet products with animal fats (especially offal, meat of waterfowl, eggs and meats) and high in carbohydrates. Reduce their numbers, replacing those products, which is a less cholesterol. For example, instead of pork prefer sea fish and seafood or lean meat – rabbit, chicken or beef. And, of course, do not overeat.
Eat more vegetables and fruits. And try to eat them not in the form of desserts, but as a complete dish. Very good carrots and corn, lemon, garlic and onion, horseradish, dried fruit and nuts. By the way, onions and garlic, according to researchers, not only contain no cholesterol but do not allow the blood clots. And, what is particularly interesting – their properties do not disappear even when cooked. Successfully compete with
cholesterol
all natural seasonings.
Removes cholesterol from the body
eggplant and potatoes.
Lower cholesterol legumes (peas, beans) and cereals, porridge from different cereals, among them especially useful buckwheat and oatmeal. Legumes and cereals mix and match between them. Dairy products, too, must always be present in your refrigerator. Of course, heavy cream and cheese while you need to eat often, like hard cheeses, but completely eliminate these foods from the diet is not advised. But the coffee from the list of your drinks zero forever, replacing it with mineral water, squeezed juice from fruits and green tea.
Excretion of excess cholesterol promote sports or dancing. If it does not find the time, then at least do the exercises in the morning and often walk.
Since the accumulation of cholesterol is very conducive to Smoking and alcohol abuse, some of those bad habits, of course, also should be removed.
Cholesterol activated charcoal lowers, and if it is to take one pill three times a day for a month, it is possible to achieve good results.
Recent scientific studies have shown that excess cholesterol can be removed by massage and meditation, when there is muscle relaxation and ease nervous tension. The conclusion is: do not be nervous and to smile, in any case, the body does not hurt.
Note
Scientists have found that happens as "bad" and "good" cholesterol. And for the prevention of atherosclerosis sufficient to reduce the level of "bad" cholesterol. It is important to maintain the proper level of "good", which is the normal function of internal organs.
Useful advice
The "bad" cholesterol comes to us from food of animal origin, for example, butter, margarine, sour cream, fatty meats, etc. Such cholesterol affects the heart, as it lingers on the walls of blood vessels and forms a kind of "cholesterol plaque". Most importantly, try to eat more foods rich in fiber – they are great fight with the "bad" cholesterol, reducing its level.
Advice 6: How to reduce cholesterol in the blood
Cholesterol
– a natural fatty alcohol that is required for the functioning of the body, as it builds cell membrane. The major share of this substance produces the liver, and another part comes from food. Distinguish between bad
cholesterol
and good.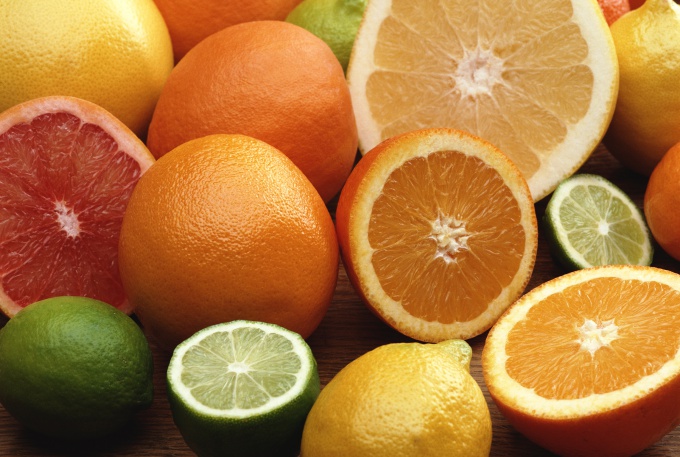 You will need
- proper diet;
- physical activity;
- weight control.
Instruction
Bad cholesterol has a low density. It is harmful for the organism, because its excess leads to the formation of plaques on the walls of the arteries and blockage that threatens serious cardiovascular diseases.
Good cholesterol is endowed with a high density. It the body produces during physical activity. It removes the bad cholesterol from the arteries and directs it to the liver for destruction. The higher its level in the body, the lower the risk of diseases of vessels and heart.
In order to lower the levels of bad cholesterol, you need to reconsider your diet. Eating properly can without medication to bring the cholesterol levels to the required performance.
To include in the menu of marine fish. It is rich in iodine and polyunsaturated fatty acids and prevents the formation of atherosclerotic plaques. Seaweed dissolves blood clots in the arteries, and cleanses the blood vessels.
Eat more vegetable and fruit salads or just eat fruits and vegetables in its pure form. Oranges, grapefruit, avocado, beets, carrots, etc. a great deal with bad cholesterol.
Apples are indispensable in the fight against cholesterol. They contain insoluble fiber that remove the excess from the body. With regular consumption of apples (at least 2 per day) reduces the risk of clogging of blood vessels and the occurrence of heart disease.
A great remedy for cholesterol are garlic and onions. Garlic thins the blood, and therein the substance allicin removes harmful cholesterol. Daily consumption of 3 cloves of garlic reduces it by 10%. If you eat 50g of onion a day can raise good cholesterol by 30%.
In green peas, beans and lentils present water-soluble fiber (pectin) and folic acid. Daily use of these products will help you to lower the cholesterol by 10%.
Pomegranate juice destroys harmful cholesterol and strengthens blood vessels and capillaries.
Replace sugar with natural honey. He also has the ability to remove cholesterol.
Good wine thins the blood and contributes to its promotion through the vessels, widening them. Recommended daily use 50g of wine with lunch.
Oatmeal is not only good for the stomach, but also combat cholesterol. It contains fiber binds to it and reduces the level of 5%.
Remember that in a week you can eat no more than 3 eggs. Buying dairy products, give preference to those which contain not more than 1.5% fat. Eliminate pork, lamb and cured meats. Beef and veal can be used 2 times a week at 150g.
Watch your weight. Every extra 500g to raise bad cholesterol on 2 levels. Try to move more, walk and swim. The movement will not only lower harmful cholesterol and increase beneficial.
Useful advice
After the age of 40 should regularly check the level of cholesterol in the blood.
Advice 7: How to reduce cholesterol without drugs
Cholesterol is an insidious thing. Due to the increase in the viscosity of the blood in it clots. They accumulate on the walls of blood vessels and prevent normal circulation of blood. Cholesterolnew plaques to form blood clots, blocking the artery. Is the so-called clogging of blood vessels, provoking a multiple serious diseases. Cut off the blood clot causes instant death.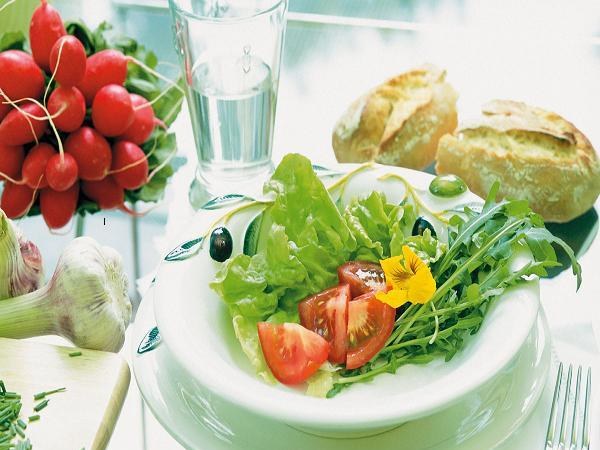 Instruction
To regulate cholesterol levels, in addition to medicinal drugs can many food products. Actively reduce the amount of cholesterol in the blood prunes, pistachios and almonds. The latter can be replaced with hazelnuts or walnuts. Any nut contains oil, consisting of a large number of beneficial monounsaturated fatty acids.
Include in your diet oatmeal. Available in its composition fiber binds with cholesterol and reduces its level by 3.8%. No less useful are considered to be legumes (beans, peas, lentils), which contain pectin and folic acid. Daily consumption of bean salad with herbs and fresh tomatoes and cucumbers helps to reduce cholesterol by 10% within six months.
Eat less meat. Preference is better to give the fish. Saltwater fish contain iodine and polyunsaturated fatty acids and is able to prevent the occurrence on the walls of vessels of atherosclerotic plaques. Dissolves blood clots and seaweed. In addition, it perfectly cleanses the intestines.
Do not forget about fruit and vegetables. One of the most affordable fruits, which eliminates the excess cholesterol in your blood is Apple. It is very useful for people suffering from diseases of the cardiovascular system. With regular consumption of apples, the risk of clogging of blood vessels and heart attacks is reduced. Harmful cholesterol while decreasing due to oxidation, because apples prevent the absorption of fat by the body.
One of the most wonderful remedies for cholesterol is garlic. He has the ability to thin the blood, and part of it allicin
removes cholesterol
from the body. Daily eat 2-3 cloves of fresh garlic, and a month later, the cholesterol level will decrease by 9-10%.Prepare for cleaning vessels from cholesterol plaques tincture of garlic. To do this, wipe through a meat grinder 350 g of product, pour his glass of alcohol and put in a dark place for 10 days. Upon expiration of the strain the infusion and take it daily 20 drops diluted in milk, 2-3 times a day for half an hour before meals. This cleansing of vessels should be carried out every five years.
Dandelion is a useful plant to reduce the amount of cholesterol in the blood. While using the fresh leaves, and powder of its roots. Tender dandelion leaves in salads, mixing it with olive oil. The roots of the plants can be dried and in powder form to use 1/3 tsp 2-3 times per night for half an hour before meals.
It is helpful to drink juices (orange, grapefruit, and others). Normalize cholesterol contributes greatly to the pomegranate juice. It contains large amounts of vitamin C and anthocyanins and helps to strengthen capillaries.
Restrict your consumption of fatty meats. Among dairy products allowed skim milk, cheese, vegetable Margarines. Eggs is best to eat no more than 2 pieces a week.
Keep track of your weight. The scientists established the fact that its increase by a pound increases the amount of cholesterol in the blood on 2 levels. Move more, exercise and, of course, quit Smoking.
Advice 8: How to reduce cholesterol
The increased cholesterol levels may cause cardiovascular disease due to the formation of cholesterol plaques on the walls of blood vessels. Controlling the level of the substance in the blood can reduce the risk of developing serious pathological conditions and to enhance Wellness.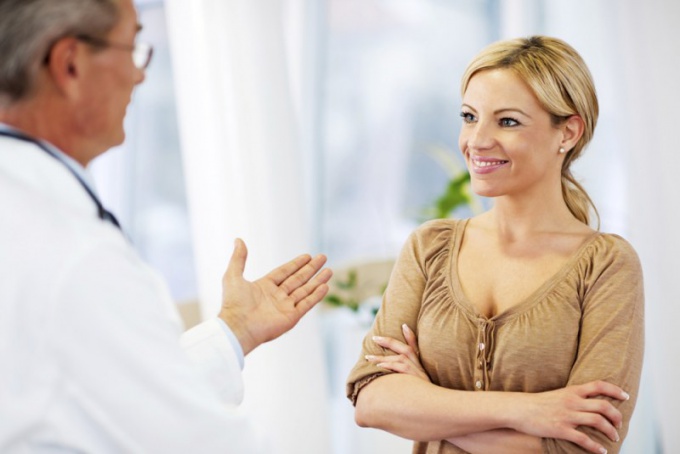 Instruction
The increase of cholesterol in the blood increases the risk of atherosclerosis, which is dangerous for health condition. The high content of the substance prevents the enrichment of tissues with oxygen, which also causes failures in work of bodies. Cholesterol provokes cholecystitis, gallstones and hypertension. However, it should be noted that without the substance the human body also cannot exist, since it often acts as a building block for cells. It is important that the cholesterol levels were normal (around 200 mg/DL in the biochemical analysis of blood).
To reduce reduce the amount of consumed fat. Reduce the intake of foods which contain large amounts of saturated fats meat, cheese and refined oils. Should eat food that has greater amount of polyunsaturated fats and dietary cholesterol, such as fish, poultry and low-fat dairy products.Nutrients are also available in corn, sunflower and soybean oils.
Eat more nuts (sunflower seeds, hazelnuts, pistachios, peanuts, etc.). Useful will be the application of olive oil. Well help to lower cholesterol and legumes that contain in their composition the pectin, deducing cholesterol from the body. For the same reason you should eat more fruit.
When dieting it is also important to reduce the consumption of coffee because some medical studies have linked diseases of the liver and gallbladder with caffeine. Should be reduced and the number of used eggs because they also have a great content of unhealthy fats. Add to your diet foods such as carrots, corn, oatmeal and skim milk.
Among the medical drugs that can significantly reduce cholesterol, it can be noted the drug group statins, for example, "Simvahexal", "Vencor", "Vasiliy", "Simvastol" and "Sincan". For the treatment of disorders of the blood caused by diabetes, often used "Lipantil 200 M and Tricor". If necessary to achieve more powerful therapeutic results, experts can recommend atorvastatina ("Atomax", "Atorvastatin", "Liprimar", "Tulip") or rosuvastatin ("HSE", "Crestor", "Roxana", Devastor"). It should be noted that it is not recommended to assign the above funds, since they have a lot of serious contraindications and side effects. These drugs are used long term under the supervision of a specialist.
Recent studies have shown that Smoking can also raise cholesterol levels in the blood. Quitting bad habits will further decrease the risk of cardiovascular diseases. Excessive alcohol consumption also provokes an increase of the substance in the blood, however, patients are not prohibited from drinking alcoholic beverages in moderation. However, when medical therapy diseases of the gallbladder, liver and pancreas should refrain from alcohol as it increases side effects of most medications.
Useful advice
Excess weight is also a factor in increasing cholesterol levels. Physical activity can have a positive impact on treatment, because they provide an opportunity to monitor the total body mass.
Advice 9: Does fish oil cholesterol
Cholesterol produced by the liver and necessary for the implementation of biological processes. However, excessive amounts of cholesterol in the body can lead to serious diseases.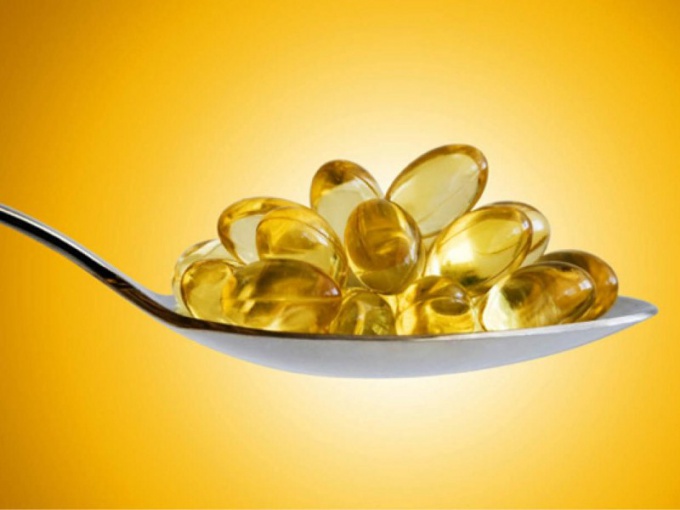 What is cholesterol


Cholesterol is a substance related to lipids. 80% of cholesterol the liver produces and the remaining 20% appear in the human body in the result of the digestion of food. It is the main building material for all body cells. Also thanks to the cholesterol produced by bile acids.

In translation from Greek language into Russian cholesterol means "solid bile". This name he received due to the fact that the first cells were found in the examination result in the gall stone.


How dangerous is high cholesterol?


With the increased level of cholesterol lipids move through the body, forming plaque on artery walls. When plaque develops for a long period of time, they become fibrous and contain a lot of calcium. This causes narrowing of the arteries due to which blood flows poorly to the heart.

Also at high cholesterol there is a high probability of thrombus formation. A thrombus is poorly attached to the walls of the vessel and can end at any moment, triggering a heart attack.


Signs of increasing cholesterol


With increasing content of cholesterol in the blood there is pain in the chest called angina. In addition to this, you may develop the syndrome of Charcot, in which there is severe pain in the legs when walking.

Also at an elevated level of cholesterol can appear subcutaneous fat pink. Most often they are formed on the eyelids or in the area of tendons on the Shin.


Treatment fish oil


Fish oil is an effective folk remedy for fighting various diseases, and most importantly - affordable. He maintains an optimal level of cholesterol in the human body due to its content of omega-3 fatty acids.

Omega-3 fatty acids protect the body from inflammation, prevent blood clots and reduce triglyceride levels. They are part of the cell membrane and affect the function of receptor cells. These acids normalize the amount of cholesterol.

They can be found in fatty fish such as salmon, tuna, cod, mackerel, halibut, trout and sardines. Also fish oil can be purchased at the pharmacy, in the form of rounded capsules yellow color. They have no smell and taste, so discomfort in their admission does not arise.

Medical studies have shown that food derived from omega-3 fatty acids are absorbed much better than those ingested in supplements. In addition, fish boiled in acid content is much higher than in smoked or roasted. And the most useful content of omega-3 fatty acids is salmon.

Cardiologists advise their patients to take fish oil for the prevention of cardiovascular diseases, as well as a sure cure for ischemia and metabolic disorders.
Advice 10: What to eat when high cholesterol
The main cause of atherosclerosis is hypercholesterolemia. This is a high blood level of low density cholesterol. This is due to improper nutrition. Now in Russia began to take root marking, which specifies how many and what fats found in this product. It will help people to choose the right products for your meals.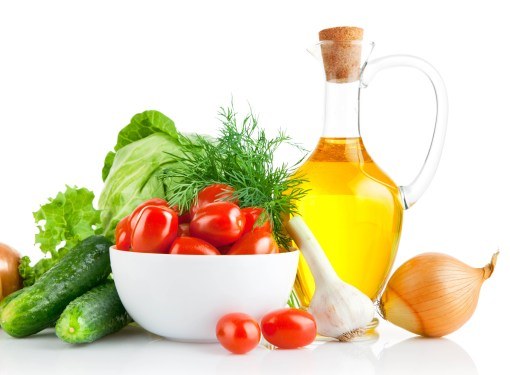 You will need
- fruits and vegetables;
slave and seafood;
- sunflower and olive oil;
- dairy products with low fat content.
Instruction
The first and easiest thing to remember about the day you need to eat 4-5 fruits or vegetables excluding potatoes. Fiber through the intestines, removes excess fat. And it contains nutrients that are good for the blood vessels.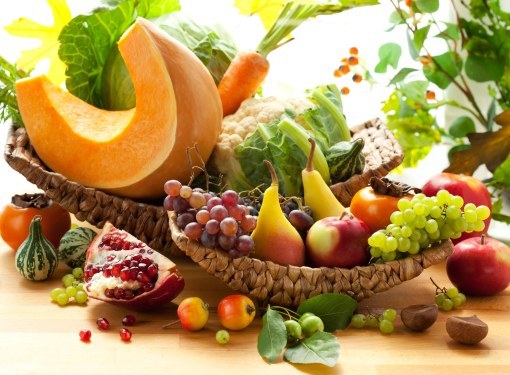 Vegetable fats are the best means against atherosclerosis. Among them are very good fats, which are present in linseed oil, corn oil, sunflower and olive oil. Olive oil should be consumed necessarily. The olive oil should be between the person, the number of animal and vegetable (not olive oil) fats consume a day. Because olive oil contains good fatty acids that do not cause atherosclerosis, but, on the contrary, increases the good cholesterol. And sunflower oil is even better. Olive oil contains one unit of fatty acids, sunflower and a few units. Olive oil should be consumed with salads. And the sunflower oil.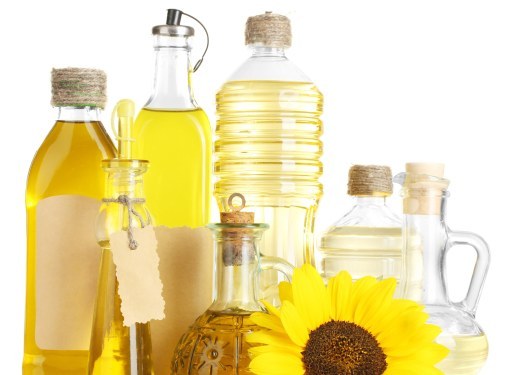 Eating fish, even fat enough, you need for high cholesterol. Fat fish has very useful properties. These are the fats that are contained in the composition of the good cholesterol. Therefore, people already sick, myocardial infarction, assigned even in the form of a medicine fish oil capsules. In a healthy diet, aimed against atherosclerosis, you must regularly eat fish in any form, is better fatty varieties that are usually found in the Northern seas.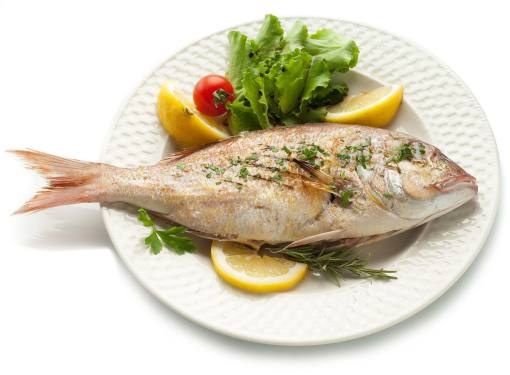 It is necessary to reduce animal fats. This and fatty meats, and egg yolks, and dairy fats – cream, sour cream, fat cottage cheese 2% and above. All dairy products that contain large amounts of fat. Cheeses especially are dangerous because they contain over 40 % fat. People who have a tendency to atherosclerosis, you can eat only low-fat cheeses and dairy products – up to 2 % fat. Depending on the degree of cholesterolemia.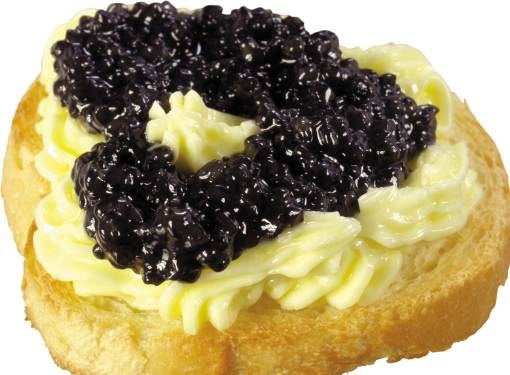 Animal fat is subcutaneous fat animals, fat on the internal organs, is the fat, fat tail and other products, including fatty meats. Very bad everything that is sold ready – ground beef, dumplings, sausage, some other products, where the meat is not in solid form, and processed. In addition, bad cholesterol contains in egg yolk and in the brain of animals. Yolk, brains, and offal people who have hypercholesterolemia, the use is not recommended.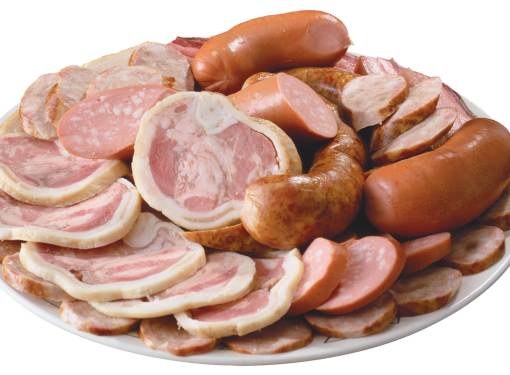 Note
Champions on the content of harmful cholesterol are sturgeon caviar and other fish eggs.