Instruction
First and foremost, this ad, which "works" - that is, helps you sell, buy, find, and so on. Don't hide your goal and clearly specify what you want using this ad to do so. View the newspaper, and there, quite often there are ads that can be understood in two ways. For example, under "appliances": Refrigerator, inexpensive phone". Buy cheap or sell cheap?
Be informative and be sure to include all the fundamental information for you. If you wrote "Buy a car b/y", but I agree only on foreign cars, and not older than five years, but still agree to spend a certain amount – most likely, a fair amount of calls will be "off the books". Yes, the ad should be concise. But not at the expense of substance.
Evaluate the situation from the point of view of the reader (customer, competitor, customer etc.). Try to put yourself in his place. If you want to buy a used sofa that you will be interested in in the first place? Dimensions, condition, color of the upholstery? That's about it and write, but not about that "he faithfully served for three years and gave a lot of pleasant moments". If you place an ad on the Internet, and it is technically possible to attach a picture, do it.
Not amalfivia about essential details. Looking to recruit a Secretary, and a salary offer below the market? And write. Yes, calls will be less. But an effective ad is not the number of calls is the result. And those who agree only on a high-paying job, still you end up not going. But you have to waste time in futile talks and raking three hundred summary.
By the way, what is your offer better than the dozens of similar? Why, for example, for photographing the wedding need to invite you? Oh, you are the winner of international competitions? Or the opposite – just starting to practice and ready to work "for food" in the portfolio? And write. And be sure to highlight (font size, bold – whatever).
Don't forget to provide contact information. Moreover, to specify not only phones, but also allowed time for calls. People have very different ideas about how much decent, for example, to call a stranger on Sunday morning.
Note
How to write an ad to read it. Be original, do not repeat yourself or repeat others! A simple recipe for success ;-) Why are people so willing to use the boards? Because unlike Newspapers, an ad on the Bulletin Board for a couple of minutes, and do it absolutely free.
Useful advice
The main purpose of each ad is to bring information to the reader. Don't try to write ad "for all", it will not bring the desired effect, and can only scare off readers. Bad manners are announcements written in one (lower or upper) case.
Advice 2 : How to write an ad in the newspaper
Below
is written in the newspaper
ad
has found the response from potential recipients, it is important to choose the right edition. If it is, for example, the sale of camera, you should pay attention to the Newspapers of free announcements with a well-developed category of "hobby" or similar. And for the sale of the vehicle or suburban area it is better to choose specialized publications.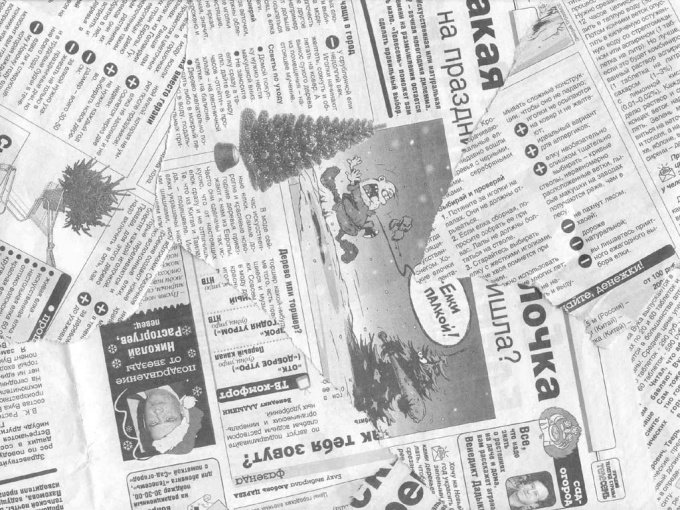 You will need
or
- computer, Internet;
or
coupon from the newspaper, the pen.
Instruction
Decide on the Newspapers in which are going to place an ad. Specify how you will be able to sell it. In some cases this can be done by phone or the Internet. But there are editions where they are accepted only on the appropriate coupons that are either mailed or drop in the designated boxes. Start writing ads in the newspaper, knowing all the nuances.
Start by selecting a category. How it is produced correctly, will see your message recipients. For example, if you want to rent a room, and by mistake put the announcement under the heading "lease" - at risk of not getting any response. There is another scenario. Let's say you mistakenly post this announcement under the heading "rent" - then you expect a barrage of calls from those who get tempted significantly lower cost. But it will not be what does not lead the calls, because a significant number of readers at first will decide what we are talking about the apartment, and then inevitably be disappointed. Still consider you a fraud, wishing to draw attention to its proposal.
Proceed with the preparation of the text. First, we should talk about the subject that you want to buy, sell, exchange, etc. and Then try to objectively specify its condition, year of manufacture, how many were exploited. A few words, it is desirable to write about the competitive advantages – for example, what is this model better. Many kittens, puppies or other animals, please describe breed, origin, color, the main features of appearance and character. It is also possible to place a photo of the animal.
Specify the issue price, which will protect you from the endless telephone conversations. It is better to do at the end of the ad. If the appropriate bargaining – also specify. To end the text following contacts: telephone, address Poste restante or email address. Sometimes the coupons are provided for the respective fields, so be careful.
Advice 3 : How to print ads
Often we have a need to sell something, to buy, to rent an apartment and the like. From this it follows that we want to find someone who can help us. Usually in this situation we pay attention to the newspaper
ads
or the Internet. Or if neither is unavailable at the moment, we're going to have to create the ad itself and stick it in the city. But what are we going to stick? Ad to be printed.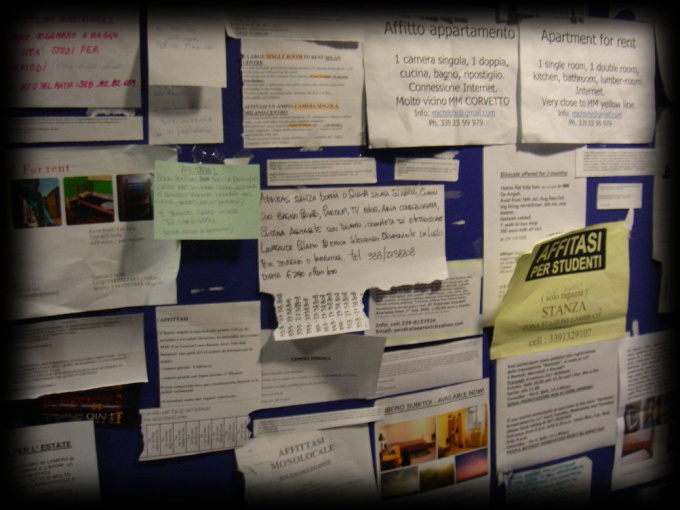 Instruction
Calculate how many ads you need. If you want to paste ads only in your district or area of coverage will be the whole city? How much you need of potential responses? There are situations where it is sufficient to put up fifteen ads, and sometimes a hundred would not be enough.
Consider text ads. In the beginning, according to tradition, indicates the verb in the first person of the present time, indicating most importantly in your ad. This verb will depend on why you give your announcement. The mass of options – "hire", "looking for", "buy", "sell" or even "meet". Is it better to print in the middle of the sheet in capital letters. Else print below, on a new line in small letters. Remember that text ads should only display basic information, try to be as succinct as possible.
Type in your contact phone number at the bottom of the ad, in a few instances. To do this, print it vertically, using a special tool, which is in any program for creating documents.
Duplicate your ad in the second half of the sheet. Thus, you have two ads on a single sheet. It will help you save paper and double the number of created ads.
Print your ad on thick paper. This will prevent the text ads from the humidity outside, otherwise it can spread. However, in advance find out how thick paper can print used your printer not to screw up the technique.
Use high quality ink, so that their consumption is not too large and therefore uneconomical. In addition, high quality printed text will be more visible, and to stay better.
Cut the printed ads strictly in the middle, with each sheet turned in two copies of the ads. Then cut each slice ad with a phone number so that the interested person was convenient to tear off.