Instruction
Start to raise a pet from infancy. An adult cat is extremely difficult to train, while the kids are still able to adjust and accept your attempts to teach them certain tricks. Learning speech is no exception. In addition, training can be males, cats are more picky and independent, and their mouthparts are not as flexible and hard to change.
Listen to the natural language pet. Note how he meows. Each cat in his own way expresses his feelings, emotions and desires. Couching the wealth of cat's tongue in one "meow", you are making a mistake, as in fact it is much richer and differs in each individual. Find the meow your pet "the words", reminiscent of something from our speech.
Start working with was found vocabulary units. Suppose, separate the sound of the kitten reminds you of the word "meat". As soon as you hear it, repeat the word "meat" and praise baby. Reinforcement is an important stage of work. Play and selling the game: say the word "meat". If the kitten responds to the desired sound – praise. In this step, it is essential to exercise powers of observation, because the sounds of the wild cats, usually associated with a particular situation. Says the word "meat" in that moment, who the appearance of the corresponding sound seems the most likely. So you will increase the likelihood of a quick consolidation of lesson.
Do not expand the number of words until you become one. Be consistent and patient. Only after verifying that the first lesson thoroughly secured, begin to expand vocabulary. Do not forget about the constant repetitions.
Don't be too demanding. You can't teach a cat to say the word "meat" as we are accustomed to hear. Remember how difficult it is to understand somebody speaking with an accent. Your pet will also say "word" a little differently. And it all depends on your mood. If you believe that your cat is able to say the word "meat", then you will be able to hear it.
Be careful in demonstrating the talents of the pet in front of guests. Make sure that they understand people don't expect miracles from a cat. All animals are extremely vulnerable and can't stand to be laughed at. If there are skeptics who laugh while showing off your her collaborative efforts, it is better to refrain from public speech and "conversation" with the cat alone.
Useful advice
Engage only when your cat is configured for it. Cats – one of the most capricious of animals, and if they don't want something, you'll never get them to do it.
Advice 2: How to teach a cat to talk
The ability to Express your feelings, the cat tribe can rightfully take the first place among Pets. Cats can be so expressive that it sometimes seems - talk now! And the question arises, is it possible? Someone immediately skeptical. But do not forget that many Pets are able to understand and happy to meet our team, the parrots speak words and whole phrases. Perhaps cats, too, so on the shoulder? Remember how often the video is quite articulate speaking cats!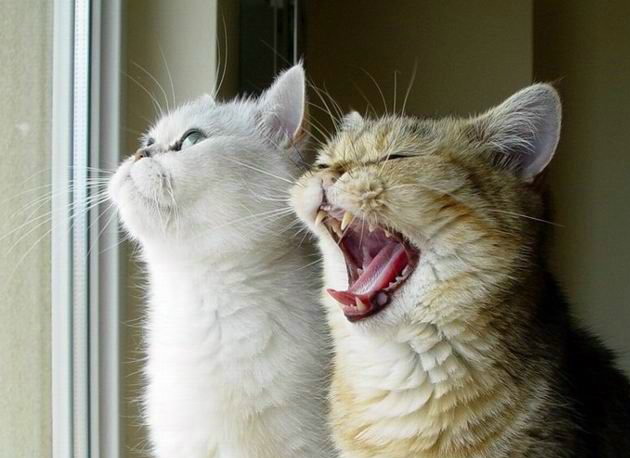 You will need
So, if you have seriously decided to teach the cat to talk, need a lot of patience, understanding and love for your pet and be sure his favorite kitty treats on hand for immediate reward in case of positive results.
Instruction
It is best to start teaching the cat, and the cat. It is known that cats, like other males among the animals, easier to train, respond better to change and adapt.
Start learning from childhood that the cat lasts from several weeks to a year. Practice shows that to train an animal older than one year is useless.
Training must take place in strict isolation of your pet from other cats, both at home and on the street. Your pet needs to be totally focused on you and not to be distracted on the tribesmen in the study of human speech. So, if you want to achieve serious results, it is preferable to have one cat.
It is best to focus the training on the pronunciation of one word. The cat will be much easier to understand it and learn if it will be connected with food, for example, "meat". Remember, the word you need to say as often as possible and always to the point.
Training must be constant and persistent. If you want to achieve the result, repeat do not be lazy to study the word kitten before meals. Watch out for his reaction. If everything goes as it should, he immediately perked up at the word "meat," and realize that now they'll feed him. While eating too unobtrusive repeat this word to the Association was fixed. Study the word kitten needs to hear constantly at least an hour a day throughout the year.
No need to "push" the animal to try to bend to their will. Cats are very independent and freedom-loving, manifestation of stiffness can only hurt. Treat the kitten as a "partner" in learning, do not hurt him. And don't forget be sure to reward with something tasty! Remember, it needs to be "interested" in the outcome of learning, just like you. If your pet does not learn and does not contact the training should stop. Take a look at it, perhaps it will manifest itself in something else.
Useful advice
In the learning process, listen to the natural sounds made by your pet. Try to choose for learning a word that will be most in tune with those of the cat "said" he likes to say. With your perseverance, over time, of these sounds may well be able to articulate human speech.
Advice 3: How to teach speaking Corell
Cockatiels – the parrots, which often give birth at home as Pets because they're intelligent, and beautiful. But the most attractive feature is their ability to sing and speak. To teach Corell is no more difficult than to train the dog. But you need to allocate enough time and patience. The main thing is to practice regularly.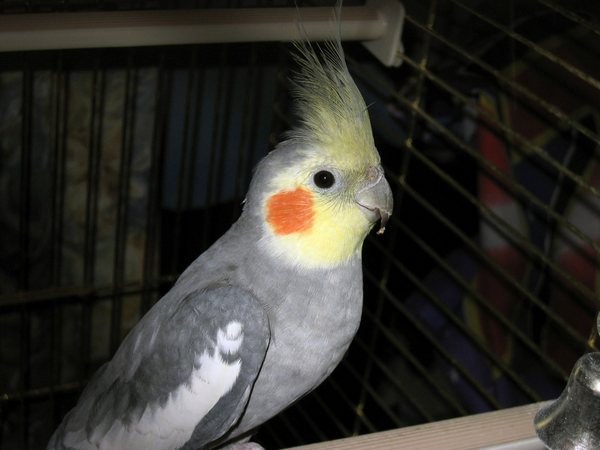 Instruction
So Corella told you to teach him since childhood, yet this chick. So choose a young bird. Make sure she does not hurt and has no deviations, otherwise the learning conversation can be a problem. If you want a talking parrot, do not buy a couple – they can communicate with each other, so they will be difficult to teach. First, let the bird get used to you new surroundings, so don't start classes immediately. It is better to accustom Corell to the hands, wait until he is no longer afraid of people. Pay much attention to him, talk to him, call it by name or play.
Need to train one person. Scroll to about 45-50 minute daily classes. This time can be divided into several parts, for example, to do five times a day for ten minutes. It is desirable to teach to talk in the morning, it's the best time for parrot. Before you begin training, take the cage with a parrot in a separate room where he will not be distracted by extraneous noises. Don't let him, and if he flew, then take a cloth or net and carefully move into the cell.
Select the phrase you want to train Corell. The most common: "Beautiful bird", "Petrushka good" or "How are you?". It is advisable to repeat the sounds "p", "K", "t", "a", "o", as Corella's easier just to pronounce them. But you can teach any offer, the main thing – very often to repeat it. Parrots grab only the sounds which are heard regularly. So they quickly begin to imitate the phone ringing or the cat's meow.
Repeat the phrase many times with the same intonation. You need to refer to the bird, not to speak into the air. Say the words gently, not abruptly, slowly and clearly. Speak loudly enough to be on the same height. It is believed that cockatiels are more receptive to female voices, so women find it easier to teach them to talk. Move on to the next phrase, when the bird has fully mastered the previous one and pronounces sounds clearly. If you want the parrot to say sentences to the point, you need to follow them in any way. For example, repeat "Kesha bathing" while swimming. So he will speak more meaningfully.
Useful advice
Record a phrase or favorite songs and turn on corellia, while you are not home. Soon he will not only start to speak, but will sing songs.
Advice 4: How to teach your cat commands
Cats from ancient times live close to man. And if furry Pets tamed in order to get rid of the ubiquitous rodents, the cats are now widely kept as Pets. This is not surprising. Humming smart, neat, watching them is a pleasure. Moreover, they can be taught various commandsto please loved ones, arranging the house a small circus.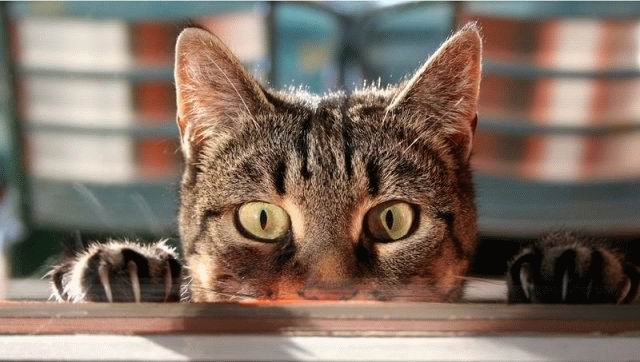 Instruction
The easiest way to teach a cat to teams, based on its habits. For example, all cats can get up on his hind legs. You can develop this skill. Take a piece of poop in your hand and raise above the head of a cat. First, keep food is not very high so the pussy could easily get a treat. Then lift higher and higher, and slowly pull back. The cat will follow you on their hind legs. You can gradually teach the cat to walk just over the outstretched hand and delicious pieces to give after the end of the room.
Still it is possible to train a cat to walk the snake between the feet of the master. Striped Pets love to snuggle on knees. Catch the moment when the cat is near you. Extend the right leg forward, lowering the hand with the treat up to knee level. When the cat will be under foot, put your left foot forward and repeat the procedure with food. Your household pet will require quite a bit of time to understand what is required of him.
It is very easy to teach a cat to fetch a ball. First, tie the toy to a rope and engage your pet povezav the ball on the floor. When the cat begins to miss his teeth and paws, slowly take away a toy, to treat a purring cat. It should say "give me the ball". Repeat a few times. Then drop the ball near you. Tell the cat "give me the ball". If fluffy baby listened to you - reward him a delicious meal.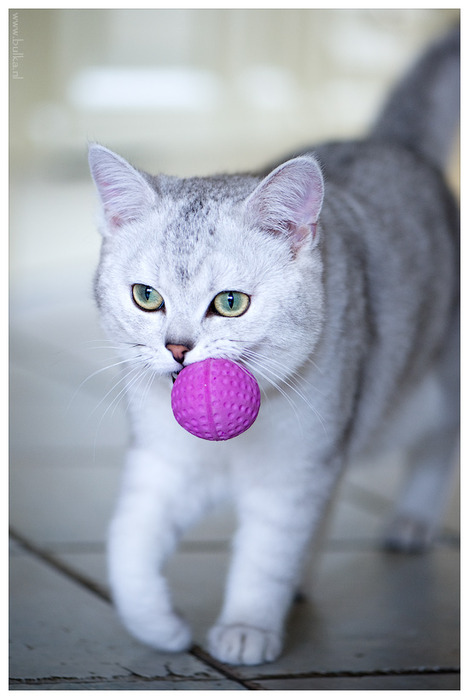 Cats very quickly learn to shake paw. Sit with your pet. Take front paw in hand, saying, "give paw". If the cat is not pulling the limb, praise her, Pat on the head, give it a treat.
Teaching the cat to different commands, stay calm. Act with kindness, to use force in any case is not necessary. Cats are very willful animals and in response to rudeness can scratch, bite, and, of course, refuses to fulfill any of your requests. It is better to go to the trick. Teach the cat rooms before Breakfast, lunch or dinner, when the pet gets hungry. Then, to earn a long-awaited treat, the cat will do all your team.
Advice 5: How to teach the letter "R"
Sooner or later, many parents wonder: "is it right my
child
?" Because some children are already a year and a half well say all the sounds, and the other in 4 years is hard to understand. There are certain age norms for speech development. But if five years all the sounds usually fall into place, the sound "R" often becomes an obstacle for the kid and his parents. Of course, if in 5-6 years the child can't pronounce "R" or said it incorrectly, is a serious reason to visit a speech therapist. But first, parents can try to teach the letter "R" on their own.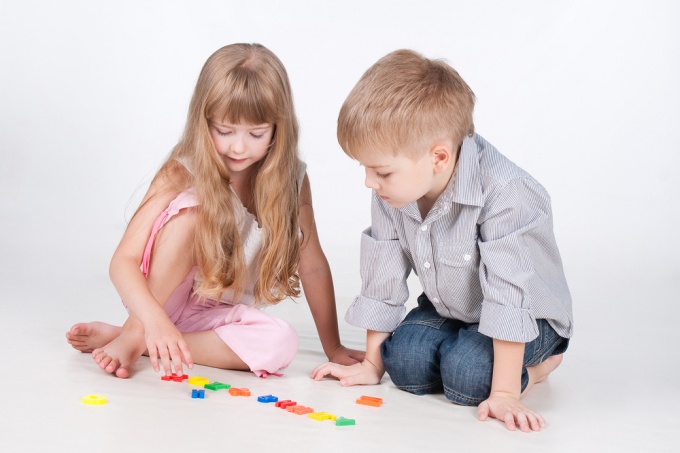 Fun classes and games can be carried out since 3 years. It is desirable that at this point, the baby already uttered all other sounds. Don't make it right to say "RRR" is not helpful. It may even hurt if the child already speaks the "R" wrong. For starters, you need to prepare the articulation device to create the sound. The correct formulation of the language, you can produce using sounds "t-d". When pronouncing the "t-d" and "R" language is in the same position. As a trainer fit children's poems with the alternation of these letters. For example:

TA, TA, TA — hot stove,

Yes, Yes, Yes — on the street water...

Next, you need to teach a child the correct tongue vibration. Language should be bumps (alveoli) on the back of the front teeth, and the parent with your finger or a spoon to lightly pull at the bridle, thereby causing the vibrating tip of the tongue. There is another fun exercise that brings joy to children. Ask the child to say "brrr". Ensure that the lips were relaxed.

Do not rush things, most importantly, that skill was fixed, and only then proceed to the next exercise. Ask the kid to show, how to start a tractor "DRRR" or "trrr". You can then name some words beginning with these sounds: "fight, drama, tractor". Some children easier softer sound of "p", in this case, he's really good "shoot", although this is the exception rather than the rule.

What if you could your child to teach the letter "R", but he does not say it in words? First of all, you need patience, correcting it each time, you gradually accustomed to speak the letter "R". It is best to pretend that you are not misunderstood word, and the child, trying to explain to you, is to pronounce the "R".
Advice 6: How to teach a parrot to talk-Corell
Among the many species of parrots cockatiels – one of the most capable onomatopoeia for birds. So to teach them to talk will not be difficult. You only need to choose the bird and create good conditions.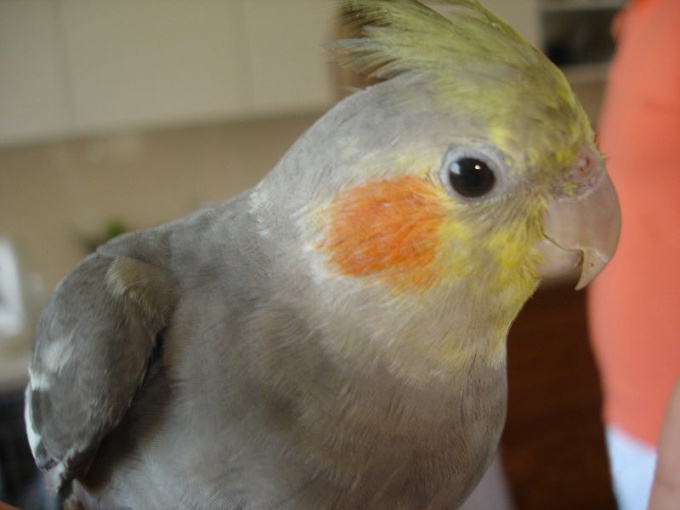 Instruction
To make your parrot talking and hand, it is best to take in a very young bird. Select the most young chick, preferring it to the older pet. Adult parrots bad get used to people, it is difficult to teach and have a bad temper. In addition, keep in mind that males are much more capable to mimic human speech than females. And, of course, you need to have one Corell: the bird that lives in a pair of relatives, will never be to speak.
Choose for your pet the correct cell. It should be quite large, so the parrot could sit in the center of the perch, free to spread its wings without touching their rods. At the same time, too large dwelling bird to anything: it won't get used to people, because can if you want to stay at a fairly respectful distance. Therefore, the learning process may be delayed.
Possible start classes in the morning or evening. Even better to train the parrot in the morning and evening. Think over the words you want to teach Corell. For the first time fit just the name of a bird. When a parrot learns to say it, you can move on to more complex phrases. By the way, the name must be the sounds of hissing, their bird will find easier (gosh, Kesha, Yasha, etc.). If the parrot sitting calmly and slowly covers and re-opens his eyes, so he listens carefully. Selected words and phrases repeat many times, with the same intonation, the best high voice. This is due to the fact that parrots imitate the sounds.
Note
Have mastered a good vocabulary parrot can begin to transfer the dog barking or cat meowing, the sounds of pouring water, etc. eventually the bird will learn to remember the words that'll fit. So be careful with expressions in her presence, then you do not want to confutatis at the hotel.
Useful advice
After each luck cockatiels encourage him a treat, then the training will go faster.