You will need
- eraser;
brush;
- soapy water;
- alcohol;
- vinegar;
- gauze.
Instruction
Dried dirt on the surface of the fabric it is not recommended to clean themselves, that is, mechanically. Also, don't use chemicals to remove contaminants - chemicals can change the color of your product. From fresh spots can be removed with an ordinary eraser or rubber curry brush.
Stains from grease can be removed using stale bread. You should RUB the contaminated area. Stains from water, tea or juice to start to dry, and then the fabric is carefully steamed over a kettle, or over boiling water in a saucepan.
Inveterate stains can be removed using soapy water. Also to combat contamination can help alcohol. Apply it on a cotton swab and apply a stain. Some Housewives use a solution of vinegar and water. But keep in mind that it must be weak, otherwise you risk burning the fabric.
Before washing items made of velour, it is necessary to carefully read the information on the label. If not, then you can wash the thing at a delicate mode. After that be sure to dry the cloth. Stroking the velour should be careful, better through double cheesecloth, using steam.
Dust can be easily removed with a vacuum cleaner or a special brush for clothes Faded fabric can be recovered with special tools, sprays for brightness things. Regularly applying these tools, you will keep the products in excellent form for a long time.
In the case of contamination velour fabric with animal fur can help you get a roller with sticky tape. You can also collect wool hand lightly dampened with normal water.
Useful advice
If cleaning at home is not effective, it is best to carry the thing to the dry cleaners. Remember that products velour need constant attention and respect, only then they will last you a long time.
Advice 2: How to clean the rollers
So your skates will last you a long time, not just one season, for them to properly care for. Regular care and cleaning the rollers will help increase their lifespan. But not everyone knows how to properly clean the rollers, and therefore, many make mistakes that result in roller skates deteriorating rapidly.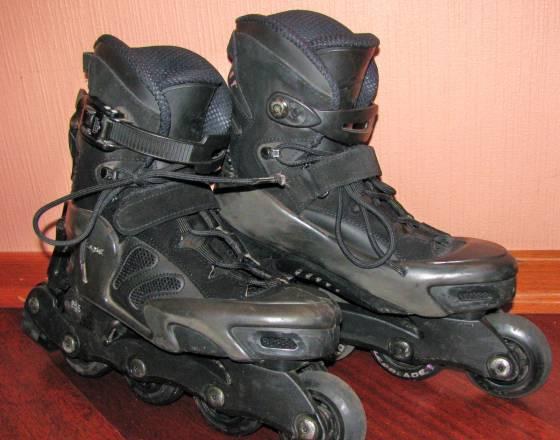 You will need
- rollers;
- small capacity;
a syringe;
lubricant;
- gasoline
dry cloth.
Instruction
Roller skating wipe with a cloth every time after you've finished the ride. Bearings – the most capricious and require special care detail of the rollers. Do not allow them gets wet. Wipe the bearings with a dry cloth or tissue. To remove dust and sand from hard-to-reach places, slightly loosen wheel rollers or clean them with a vacuum cleaner.
If water gets into the bearings, inject in them a special vaudevillian. This solution can be purchased at many stores.
If the bearings are clogged with dirt, carefully clean them with gasoline. To do this, remove from the wheels of roller skates bearings, remove the old grease and disassemble the bearings. If they are not collapsible, remove the boot and grease. Rinse the bearings - it will put them into a jar of gasoline and mess with a wooden stick on the bottom, about five minutes. The wand must be made of wood. Note: wash one bearing and not all at once. After each bearing is thoroughly cleaned and dried, brush again with new grease and insert inside the wheel. Be careful: the bearing must be inserted inside the open side.
Do not forget to regularly lubricate the bearings with special grease or regular engine oil. To make them easier to grease, inject grease into the bearing using a syringe. Frequency of lubrication depends on the quality of lubricants and, of course, how often you ride.
After each ride clean the boots of the roller skates. To do this, use a regular Shoe brush or a cloth. But in any case do not apply to them Shoe cream.
Useful advice
To get your roller skates will serve you for as long as possible, check the condition of the wheels. As soon as you see that they are starting to wear off, swap them.