You will need
or
- furatsilin tablets 0.02 g;
water;
- cotton pads
or
- sterile solution furatsilina of 0.02%;
- cotton pads.
Instruction
It is not always possible to get a sterile solution furatsilina. Usually it is sold in retsepturno-industrial departments of state pharmacies. But not always such a pharmacy is close to home. It is therefore easier to buy medicine tablets at any local pharmacy and to prepare a liquid for washing the eyes themselves.
Pour 200 ml of warm boiled water and put 2 tablets furatsilina. As they are very poorly soluble in water, will have to wait half a day. If the pills are pre-crushed, then the waiting time will be reduced. But in any case, before applying the solution needs to be strain through double cheesecloth, as even the smallest particles of the tablet may harm the mucous membrane of the eye.
Rinse the eye with saline at room temperature. At desire it is possible also to heat the fluid to 37 degrees. But in any case, the solution temperature should not be above body temperature.
Rinsing should be with clean hands, therefore, before the procedure, wash them with warm water and soap.
To wash the eyes in several ways. The simplest way with the help of cotton pads. Saturate them with solution furatsilina, just press lightly to slide the lower eyelid and start to wipe eyes from the inner edge to the outer.
Even if the infection affected one eye, have to wash both eyes, and it is important to do it in a separate pad. Compliance with the hygienic requirements will not allow the infection to spread to the healthy eye.
For washing, you can use special eye funnel-shaped calyx. If desired, they can be purchased at the pharmacy. When washing it is important not to close your eyes, otherwise the therapeutic effect will not be achieved. The flow of the solution should be permanent, but not very strong. This method of irrigation is commonly used in contact with a foreign body in the eye.
Advice 2: How to wash the nose Furacilinum
If the common cold has spread to the sinuses, and certainly caused a purulent antritis, sinusitis or rhinitis, is to apply a nasal wash with furatsilinom, which has antimicrobial action and brings a significant help in treatment.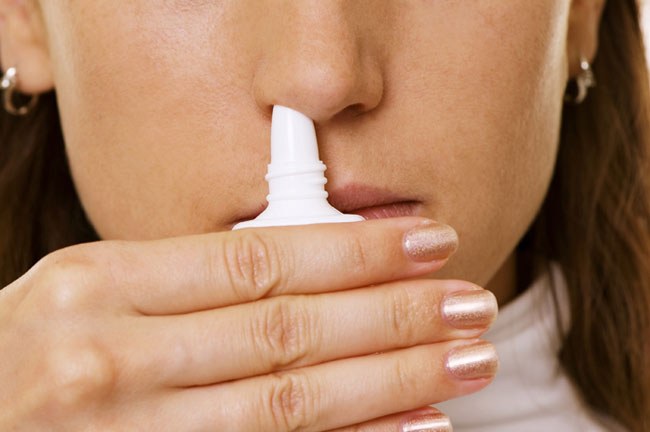 You will need
- furatsilin in powder or tablet form;
- warm, boiled water (0.5-1l);
- a syringe or a special pot for nasal lavage.
Instruction
To prepare the solution ready use furacilin powder or grind into a powder ½ tablets. Pay attention to consistency, since large particles for a long time to dissolve in the water. Add furatsilin 1 liter of boiled, warm (37-38оС) of water and thoroughly mix to form a moderately yellow color. The obtained
solution
, fill the syringe or a teapot for nasal lavage and start the procedure.
Lean over the bath and turn head to one side, so that during flushing, she leaned harder, as through the Eustachian tubes fluid can get into the middle ear and extension of the inflammatory process.
Carefully enter all the contents of the tank alternately in both nostrils. Use 0.5 l of solution each. With proper nasal lavage
solution furatsilina
should flow into one nostril and expelled from the other. However, in contact with the solution in the mouth spit out, as it is for external use only.
After washing the nose with furatsilina don't go right to bed, especially on the side. And in the case of the need to comply with bed rest, give your head elevated position. These measures are necessary again, to prevent residues of fluid in the middle ear.
Rinse the nose 3-5 times a day for at least 5-7 days. Each time use a new solution. Combine the washing of the nose with furatsilina with other drugs that help to relieve swelling and inflammation of the nasal mucosa. These tools include inhalation and drops.
Useful advice
If dilution of the solution furatsilina a precipitate has formed, be careful to not hit, when filled, the tank for washing, since even the smallest particles can cause irritation of the nasal mucosa.
Advice 3: How to wash the eyes with welding
Dust or pollen in the eye, computer work or constant watching TV makes them more sensitive and they acquire not the most attractive look. With such a painful condition can be fought not only pharmacy drugs, but also conventional welding. This procedure is budget and provides guaranteed improvements.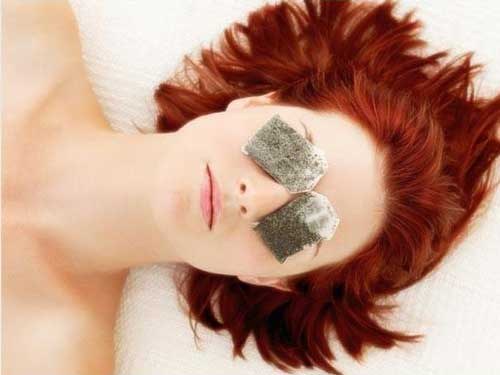 You will need
- black or green tea
grass daisies
- soft natural fabric
- wool or cotton pads
Instruction
It is proved that in brewed tea are very useful for the organism tannins, so for eye wash use only freshly prepared brew. This procedure will help you to get rid of fatigue, inflammation, colds, conjunctivitis, and will also help to reduce bags and dark circles under the eyes.
A strong tea used as a lotion that must be applied on closed eyes. It is recommended to use green or black tea, and you can add different herbs. Lotions should be cold.
If you want to get rid of circles and bags under the eyes, soak in warm welding a piece of cotton wool or a cotton pad and apply it to the eyelids only 3-5 minutes. For this procedure, it is recommended to adopt a reclining position and make sure that the eye muscles were relaxed. Then remove the compress and apply to the skin of the eyelid the cream with light movements.
Black tea with chamomile will help you to prevent the appearance of wrinkles around the eyes and reduce inflammation. Stitch of soft, natural fabric two small pouch, about the size of the eye socket. In each bag put: 1 tsp of tea and some chamomile. Pour them a glass of boiling water and leave to infuse for 10-15 minutes. Cool and apply the bags on the eyes for about 20 minutes.
When inflammation of the conjunctiva and of the eye becomes foreign bodies is recommended to perform this manipulation. Brew strong tea in a porcelain dish. Leave to infuse until warm. For each eye you must use a separate cotton wool ball or sponge. Moisten the cotton wool in tea, tilt your head to the side and a swipe from the outer corner to the inner corner of the eye. Repeat this procedure several times, changing the cotton swab for a new one. It is not recommended to wipe his eyes dry with cotton wool, as this can increase irritation. After washing you must dry the skin around the eyes with a soft paper towel.
Irrigate eyes following method only needs tea, much diluted with water. For this procedure, you must pour in a bowl of weak tea solution, immersed in her face and a little blink. If your eyes are watering, they are recommended to be washed with this solution as often as possible. However, many ophthalmologists do not approve of this procedure for one reason – tea contains tea dust which got into the eye can severely damage them.
To prevent various infections it is possible to bury a couple of drops of diluted tea.