Instruction
First, you need to remember that these directions are issued only by the health care authorities of the Russian Federation, therefore, appeal to the ordinary doctor does not give you the guarantee that you will be 100% admitted to hospital in need medical institution.
Each authority involved in these matters, is constantly statistics of addresses of citizens, because they have certain rules and the amount which they are guided when issuing directions.
Available for review a Decree which listed the categories of persons subject to urgent and non-urgent hospitalization. So, if you have cancer or cardiovascular disease, you should undergo examination by doctors specialists, who will make the final conclusion about the urgency of hospitalization.
Do not forget that all those in need is constantly growing, but resources are limited, which creates a certain excitement.
From specialized health centres signed contracts with the centers for hospitalization and rehabilitation, which can significantly speed up this process.
After preventive examination of each patient he is presented proof of the urgent need hospitalization. These documents must be provided to the specialists of the center in which you will be directed. They specify all your diagnoses, observations and results that greatly accelerates the process of treatment.
Optional client, you can choose how admission, so the medical service of your district needs to fulfill all obligations and requirements referred to in the documents.
Also be prepared for the fact that after the period of hospitalization, you will need to leave the place, because it has other people. However, you will not be discharged if you have not passed all the required course of treatment and diagnosis.
Thus, to obtain a direction on hospitalization in that case, if you really need it urgently.
Advice 2 : How to get a ticket for admission
In accordance with the order of the Ministry of health and social development of the Russian Federation No. 1047 dated 30.12.09, in order to preserve the health of the nation and of improving health care for all Russian citizens, regardless of region of residence, can obtain a coupon to receive high-tech medical care in leading clinics of the country. To obtain this assistance should undergo a series of examinations and to perform certain actions.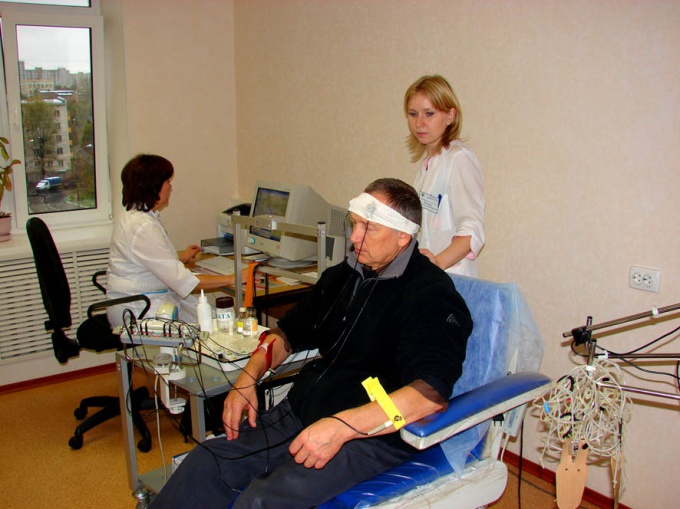 You will need
- a full medical examination;
- the conclusion of regional public health authorities;
- opinion of leading specialists of enterprises.
Instruction
You will receive a coupon to receive high-tech medical care, if your doctor considers that this help is needed.
Consult your doctor and get a referral to the institution of the region, where you will be able to conduct a thorough medical examination. You will conduct a range of surveys clarify the diagnosis and describe in detail all the volume you need assistance.
After you receive the results of the examination, the doctor will prepare a full statement of all the results obtained and analyses, describe the current disease, make a statement about further diagnosis and guide medical history for consideration to the Department of health.
The Department documents will be reviewed by the Commission of doctors with participation of leading specialist edge for your disease. Your presence during the consideration of documents is not required. If the Commission decides that the high-tech help you need, then head of the regional authorities in the sphere of health will issue you a special account in electronic form for the provision of high-tech medical care. This will be the so-called pass, by which you will be in the hospital. It will be sent to the clinic for medical care.
Directed electronic media, the Commission will consider the institution in which you have been directed under the guidance of leading experts in the country. Doctor of medical science and clinics will make a decision, there is a reason to do a complicated operation or not. The deadline for consideration of not more than 10 days, but if you have already arrived, the examination of documents will take no more than 3 days. If a positive decision is made, you will name the date of admission.
Depending on your condition at all it can take from several days to several months. In some cases, surgery may be a queue and you will be notified when it is your.
Useful advice
Learn more sources pointing to learn more about provide high-tech medical care to needy patients.