You will need
- fresh berries (honeysuckle, Victoria, strawberries, strawberries, blueberries, currants, raspberries, Aronia, gooseberry, sea buckthorn)
- sugar
mixer
containers
Instruction
Sort and rinse fresh berries. Better if processed from freshly-picked berries, so will retain more vitamins. Prepare small containers or plastic bags for freezing.
Pour the berries into the mixer so that it was filled about 2/3, and then add sugar. Each of them requires different amounts of sugar: the sweeter the berry, the less sugar you need. Here focus solely on their taste sensations. Mix all in blender on high speed for 1-2 minutes.
The resulting mixture is immediately poured into containers or plastic bags and send it back into the freezer. Then not to guess which berry puree is in a particular container, it is desirable to attach to them a piece of paper with the name.
Note
Thaw a container of berry puree gradually, in advance of shifting it from the freezer to the refrigerator. You can't store or re-freeze thawed berry mix, it deteriorates, loses its flavor and vitamins. So better use small containers.
Useful advice
Try to cook a mix of different berries. For example, mix once the red, black and white currants, or make a strawberry-raspberry puree.
Advice 2: How to freeze berries
The summer flies by quickly, and I want to make it possible to stock it with gifts for the winter. In those or other fruits and berries, their ripening time, and it's important not to miss. The foods you plan
to freeze
should be intact and fresh. Making necessary blanks from the frozen berries all winter long you can enjoy different drinks and desserts from various berries. But this method of "conservation" of the fruit requires some very important knowledge, with which you will retain the original form and taste of currants, strawberries, raspberries, rhubarb, apples, peaches, etc.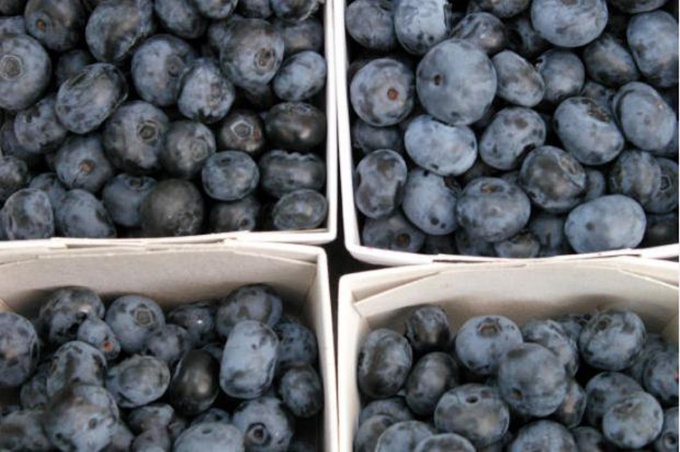 You will need
Packages for freezing products

Containers for freezing food
Silicone molds for baking cupcakes
Silicone molds for freezing ice
Glasses for frozen drinks
Instruction
To freeze berries whole, that you will store in the package, divide the freezing process in two stages. First, lay out cooked to freeze berries in a single layer on a tray or baking sheet and place in freezer for one hour.
After an hour, pour the frozen berries into bags or containers and put in one of the storage boxes.
For freezing fruit purees in a blender, prepare a mixture of berries and fruits according to your taste. Spoon the mixture into a silicone form for baking cupcakes. After a full freeze put blanks in bags for storage.
For freezing large fruits, e.g. quince, apples, peaches or plums, clear away the bones and remove the stalk. Cut into cubes or slices.
Put the sliced fruit in a single layer on the tray or the tray and into the freezer for one hour, then sort by purpose and place in packages and containers for freezing.
Note
Fruits and berries go into the freezer is completely dry, otherwise they will start sticking together. Berries and fruits stipite in the packages and containers already frozen, otherwise you'll get a big frozen piece, not a scattering of whole fruit or pieces of fruit.
Useful advice
For freezing fruits and berries at first, sort them by purpose: make mixes for compotes and fruit drinks, quince and sour apples freeze for a side dish to meat and poultry. Plums, rhubarb and peaches prepare for pies.
Packages and containers, purchase only those that are intended for freezing and long storage in the freezer. Be sure to see the marking of plastic and the temperature of exposure. These symbols are on the package.