You will need
plastic bags;
capacity for freezing;
sugar;
Instruction
Strawberries and raspberries spread out on a plate or any flat surface in a single layer. Cover with a cloth and store in the refrigerator. Do not leave them in a glass jar and plastic packaging. Berries c dense surface, such as blueberries, blueberries, cranberries, stone bramble can be stored in deep container, covered with a cloth.
One of the most common ways to store berries is to freeze them. Before that, blueberries, stone bramble, bilberries, cranberries or cranberries pour into a colander and wash them with cold water and remove excess debris. Then dry the berries, place them in a plastic bag and freeze. For convenience, you can freeze in batches in the form of briquettes with a thickness of 2 cm.
Strawberries and raspberries are delicate berries, so freeze them unwashed. Take a baking sheet, lay on it a linen or paper towel, sprinkle on him the berries in a single layer and place in freezer for an hour. As soon as strawberries or raspberries will harden, put it in a bag, glass jar or plastic container designed for freezing. They're not going to regedit and will remain solid. The berries are suitable for use in a little frostbitten, they are saved all the taste and nutritional properties.
Berries can be frozen in sugar syrup. To do this, take 150 g of sugar in 0.5 liters of water and boil the syrup. Heat over low heat until the sugar is dissolved and then cool. In the package for freezing leave a little space, as the freezing will occur the extension.
When you want to defrost the berries, put them under hot water directly into the package. Can be thawed at room temperature or in the microwave. Thawed berries can not be re-frozen and stored.
Advice 2: How long can you keep frozen berries
In recent years more and more Housewives prefer in the winter to freeze the berries and store them in the freezer. This is not surprising, because in this way the berries are almost do not lose its original appearance, but also retain maximum flavor and vitamins.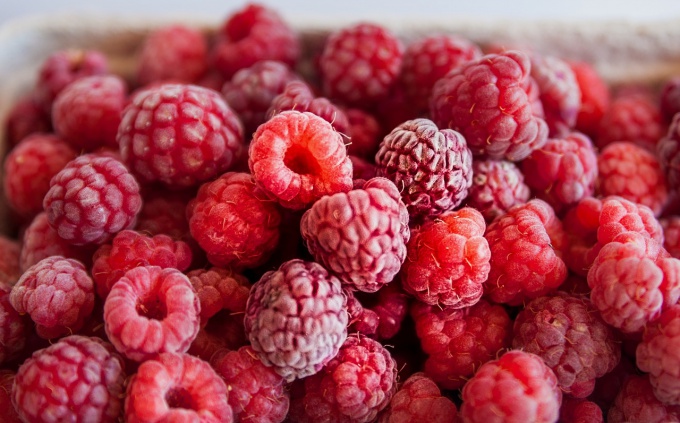 Before freezing the berries is required to sort and remove debris and poor quality fruit. Then berries should be washed (if they are collected from your site, and when growing they are not subjected to chemical treatments, then you can skip this step), and then dried, laid out on cotton fabric in single layer and leave for 30-40 minutes in a ventilated area.
After the berries are dry, they need to be put in special bags or containers for freezing, airtight package, place in the freezer Department separately from other products (especially sea, for example, fish). After the work done you want to turn the freezer to a minimum temperature approximately a couple of hours. This way the berries freeze quickly and will retain the maximum amount of vitamins.
For the freeze lost in the form of berries, for example, a bit of mashed fruit of cherries, of which extracted the bone, you can use "sweet" method of freezing. Berries need to roll in powdered sugar or sand, to wait to separate the juice, then put them in containers and freeze at a minimum temperature of the freezer. This method of freezing allows not only to maintain the shape of the berries, but also to accentuate their taste in future applications.
As for the shelf life of frozen berries, many types, for example bilberry, cranberry, cherry, cherry, Aronia, can be stored for years at temperatures from -8 to -12 degrees, but raspberries, strawberries, blackberries, blueberries, blueberries - only seven or eight months. Do not expose the freezing red and white currants, all kinds of grapes, as freezing adversely affects their taste.