Instruction
The first thing you can do is fill out the form on the website of the program "Wait for me". At the moment it's the only gear not only in our country but in the world, absolutely free, existing only by volunteers and philanthropists, searches for lost people. By the way, you can check on this site, not looking for anyone of you – perhaps the man also longs to meet with you. Write all of the information that you have about the person. Who is he to you, where you met, how the man looked and, of course, the city of residence. If you have a
picture of
who you're looking for - be sure to attach it to the application. Maybe you can help.
Continue to actively use the Internet. Create threads on the city forums, ask the locals to help you. If you have a photo of the person, then attach it – it's possible that the person who learns something. Even in the cities almost all the inhabitants are familiar if not personally, then through one or two people, so it is likely that photographs of your person identified.
If the photos are not, still do not despair. Ask for help in a social network. There was a case when a young man, creating in network "Vkontakte" group, managed to find the girl he once accidentally caught a glimpse of at the airport. You can use similar experience.
Social networks can be used in another way. Set the search all the options – city, approximate age, and gender. Of course, if the city is large, you will have to browse a huge number of applications, but there is a possibility that you will stumble exactly on the right.
Post ads in local Newspapers. It may not be a quick and effective way, but it is quite possible that such a newspaper falls into the hands of the person you are looking for.
Post ads on the streets. It is possible that to go to this town is too costly or impossible for any other reasons. You may call any ad Agency in the city and to order announcement containing all information known about the person. Of course, this is all for a fee, but that will not do in order to find the right person.
Advice 2: How to find a person, if you know the city of residence
Quite often the way people has long linked any relationship apart. School friends go to other cities and countries, the first love is lost from sight, the neighbors change the address, even the relatives leave, and with them ends the relationship. But sooner or later there comes a time when you want to meet again with dear people. There are several ways to search for them, provided that you are aware of the name and surname of the person, as well as the city of residence.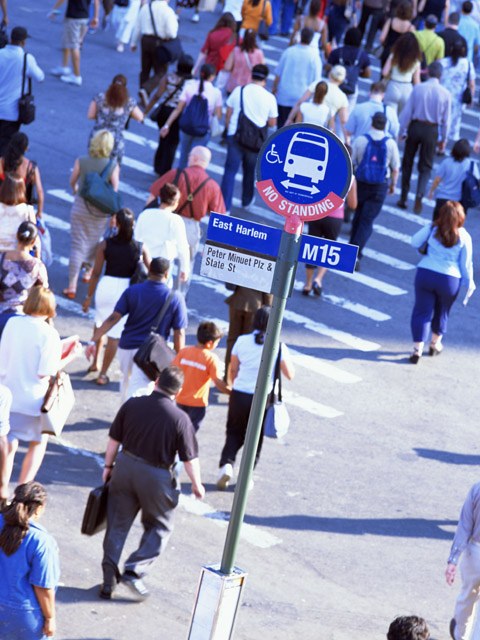 Instruction
The easiest way to find the person to just search the Internet. Today, many make pages on social networking sites which often post detailed information about yourself. Go to some of the most popular sites (for example, "My world", "Vkontakte", Facebook", Facebook). Type in the box "Search" name and surname of the people are looking for and see if there are any among the left options to the desired person. Take a look at city forums, create topics, which describe what you're looking for man. Make bookmarks these topics and frequently check to see if there for you.
Almost all of the cityx has its own radio station. And if not local, then be sure to broadcast major national radios. To call in live and tell me what you are looking for a person. Tell the story, he'll recognize and remember you.
Write a letter to a number of popular local Newspapers or place an ad that you are looking for an old friend or relative. If you have kept photos of this person, please post them with your ad. Leave your contact information so that he will be able to contact you. Even if the person does not read your message, it can ignore other people familiar with the one you are looking for, and pass the information into the right hands.
Take the telephone directory of the cityin which he lives your subscriber. Let's see if the desired number. Please contact the telephone inquiry service – a chance that you are misleading the customer contacts, is small, but still it exists.
You can also make a request to the passport office or the Department of registration of citizens. In their database there are data and addresses of all residents of the city. However, to consider your request can any one week, and maybe even any month. But it is a sure way to find the right person in a particular city.
Advice 3: Which cities in Russia are over one million
One million people, or millionaires call such
cities
whose population exceeds 1 million people. Due to the increased population of these cities since the era of the Soviet Union had a number of advantages. For example, the metro in Russia is available only in the cities-millionaires, though not in all.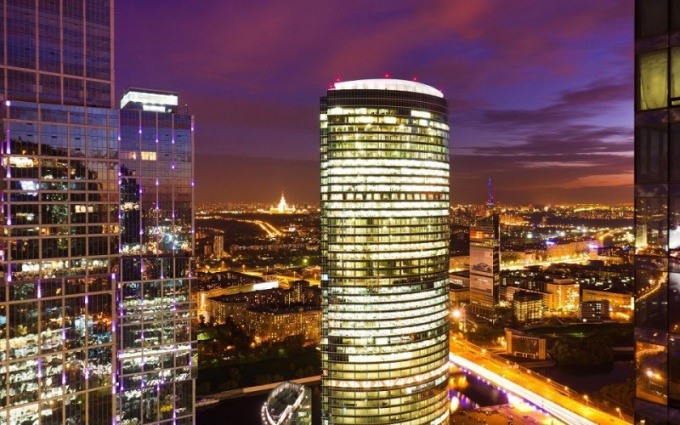 The list of million-plus cities of Russia


Cities that can still be called a metropolis, it is the biggest point that attract people with different objectives. Someone is going to learn somebody to work, someone is looking for entertainment, which are not found in smaller cities. Others, by contrast, selling apartments in the big cities and move to small and quiet towns, not to stand in traffic jams, no pushing in the crowd and not breathe exhaust gases.

All cities in Russia are centers of their regions and the two largest of them – Moscow and St. Petersburg have the status of cities, as the population in them is very large.

According to the census of 2010, Russia has 12 cities with populations over a million. Moscow, capital of Russia, its official population of 11.5 million people. Next on the list is St. Petersburg, whose population is equal to 4,880 million people On Novosibirsk, its population of 1,474 million, Yekaterinburg, which has a population of 1,350 million people, Nizhny Novgorod (population 1,251 million), the fifth position in Kazan (population 1,144 million), followed by Samara with a population of 1.165 million people Omsk (population 1,154 million), Chelyabinsk (population: 1,130 million), Rostov-on-don (population 1,089 million), Ufa (population 1,062 million) and closes the list of Volgograd, whose population is 1,012 million people.

Not so long ago a million was a Perm and Volgograd, but their population fell below a million. It also has three city whose population is close to a million, but not up to it: this is Krasnoyarsk, Voronezh and Saratov.

Interestingly, the number of cities in Russia has been steadily declining. Of all the above in one city there is no positive natural dynamics. This means that fertility in each of them below the level of mortality. But the population of some cities is still growing due to immigration.


Saint Petersburg


Petersburg was the first city-millionaire in Russia. Its population has exceeded this mark in about 1890. A significant increase in the number of residents in Petersburg, as in other Russian cities, happened due to the abolition of serfdom and subsequent reforms. Shortly before this date, in 1858, the population of St. Petersburg amounted to 520 thousand people, which is almost half. By 1917 the town's population increased to 2.4 million residents, but the subsequent events (the revolution, the transfer of the capital to Moscow, white emigration and others) has led to the fact that in 1920, in Petersburg, there were only about 722 thousand. During the NEP, the population again rose to 3.25 million people, but during the second world war, the blockade and the evacuation led to its decline by almost 1 million On the city's population only increased, and it lasted until the 90-ies. Since then, the situation is somewhat unstable.


Moscow


Moscow has become megacities around 1897, its population grew rapidly and by 1917 had already made 1.9 million people. At this time the city is still inferior to Petersburg in size. But then in Moscow was transferred to the capital, and its population has experienced such surges, as in Petersburg. It has increased steadily smooth, though rapid, pace.
Advice 4: How to find the benefactor
To implement your own ideas or charity programs often require large financial investments or assistance of a famous person. Find a wealthy person who is interested in your project.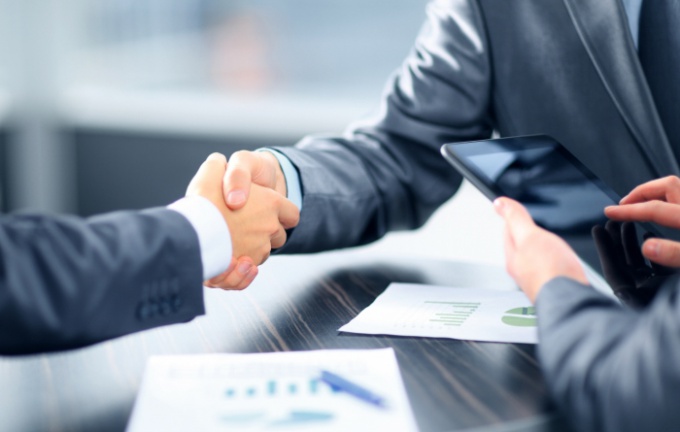 You will need
portfolio;
- business cards.
Instruction
Find websites of famous people. Or people whose activity lies in the sphere of your interests. For example, you are looking for sponsorship for a private art gallery. So, to find a patron among the better famous artists or sculptors. They usually carry information about the charitable aid or patronage that are involved.
Letter of the potential benefactor must contain a report of your activities. Let's say you are looking for a sponsor for the organization of the concert with participation of children with disabilities or orphans. Specify exactly how you should be holding a concert, where he will undergo what the purpose. But try not to ask for money. Focus on the fact that you only need the participation and support of eminent persons, assistance in conducting PR-actions.
If your letter will be of interest to a potential sponsor, you will be contacted by the press Secretary or personal assistant. At the meeting with him tell all about his activities, what difficulties arise, what has been done. If you have had experience of such events, provide photos.
Question about financial aid should always come from the interested parties. In this case, you must be prepared with indicative costs. Try to amount looked the most likely, mortgage quote only the necessary costs. For myself, I will not forgive any remuneration. If the sponsor deems your request interesting and will help once, it is likely that his help is not limited. And you will get a permanent patron.
Look for sponsors and charity events and auctions, which bring together representatives of business and culture. Keep a portfolio that reflects your work. Make business cards that will contain brief information about you, if you, for example, the President of the Foundation or the head of the volunteer group. You can do a booklet that describes your activities and the future plans.

Don't hesitate to approach people and introduce myself, just in a nutshell tell us about yourself and leave a business card or leaflet with a link to their personal website. No need to be obsessive, keep the conversation friendly, with a smile. The more cards you distribute, the more chances that someone will take interest in you.