You will need
inkjet printer, special paper for fabric, a large sheet of newspaper to protect work surface, fabric paint, palette, sponge or brush for drawing, durable cardboard, stencil, embroidery.
Instruction
Fabric (clothes) before applying the pattern definitely needs to be washed and ironed with an iron in order to paint well absorbed, and the sticker is well stuck.
In order to produce a drawing with computers, find a suitable image or create it yourself with the help of graphic editors Adobe Photoshop or Corel Draw. Use the "preview" in order to better understand how it will look in the pattern on the fabric. Print the image on an inkjet printer on a special film for fabric - TTS for white or OVM for dark and colored.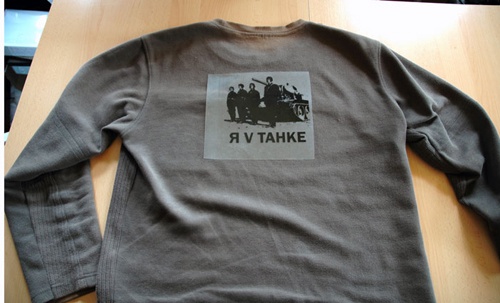 Carefully trim off the excess around the pattern with scissors. Extra clear shrink wrap with a needle. Apply a drawing a thermoplastic film on the cloth, cover with gauze or a thin cloth and iron for approximately 15 seconds. Remove the tape.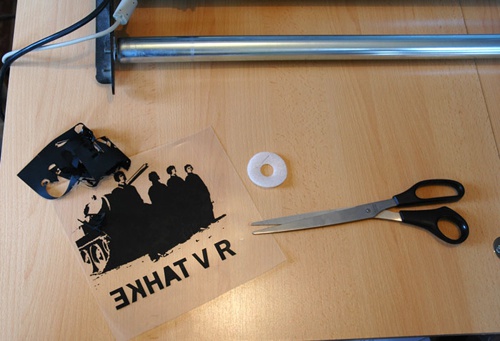 In order to draw an image on the fabric, spread the newspaper on the work surface to avoid staining it with paint. Lay the cloth. If the clothes, put thick cardboard inside so paint does not leak and didn't mess up the other side. Secure the item on the working surface with duct tape.
Put on fabric stencil, secure it safety pins or tape. Carefully read the instructions that came with the paints. If required, use the palette. Collect the paint on the sponge or brush and gently trace the outline of the stencil. If you have spray paint in cans, the fabric around the stencil it is better to protect the paper. After painting, carefully remove the stencil. Carton, do not remove until completely dry paint. You may use paint, which are fixed by means of a hot iron – in this case, proceed in accordance with the regulations.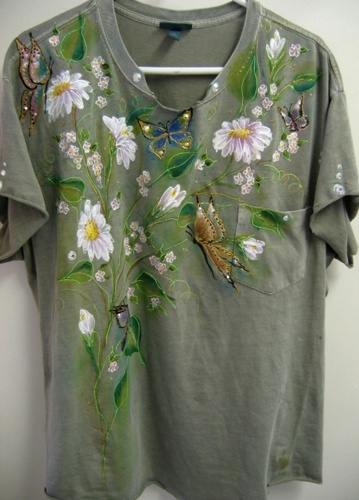 There is a way of drawing on fabric using the Hoop. Put the pattern on the fabric is by using white decal paper or markers. Secure the fabric in the Hoop and paint mascara on her white paint around the image to create a dense Foundation. When the substrate is dry, paint the figure first dark shades, then bright. The next day, after drying iron the fabric from the wrong side of the iron to secure the picture.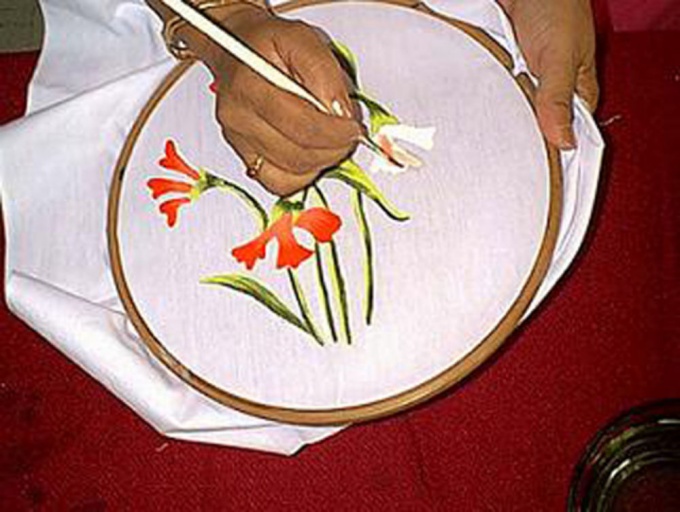 Note
Carefully study the instructions to the paints, pay attention to their vitality, to know which temperature mode to put in the wash products.
Useful advice
Different colors on colored fabrics can give an unexpected effect. Gently apply a small speck on the wrong side of the fabric to see how it will look in color.