Instruction
Look at how the child sits. Correct posture is not only a guarantee that the baby will not have problems with the spine, but also the fact that he doesn't have to make the extra effort when inputting letters. If pressure on the handle is too strong, then you need to do a light massage of hands and shoulders your little student. Houses need to write in the rough draft pencil only.
If the pressure on a pencil is very weak, you need to do special exercises to strengthen muscles in your fingers. You also need to write and draw with pencils.
If the problem is that the letters and then out beyond the lines, the words themselves in the line don't want to be within the boundaries of the printed lines, it is necessary, first, to buy notebooks with brighter lines, or draw them yourself. Second, it is best to go back to the letter in their notebooks with a diagonal line.
If the lines or elements of letters a child displays insecure, then you need to buy a notebook, which is used in kindergarten and at the beginning of the study in the first class. In these notebooks much attention is paid to prescribing a variety of lines: slanting, dashed curves. Drawing various figures proposed in the notebook, will help the child practice one more time in tracing elements of letters and numbers. To consolidate the results and development of muscles responsible for the accuracy of small movements of the hands, need to pay attention to sculpting from clay or salt dough, finger games, including shadow theatre, of an application.
Advice 2: How to fix bad handwriting
There were times when the subject of "penmanship" was included in the school curriculum. Today hand-write less , but beautiful, clear handwriting and now matters. This is especially important for students who are often in bad handwriting even lower my grades. What to do in this case? Fix bad handwriting! It is a real challenge, the main thing is to practice regularly, and the result will not keep itself waiting.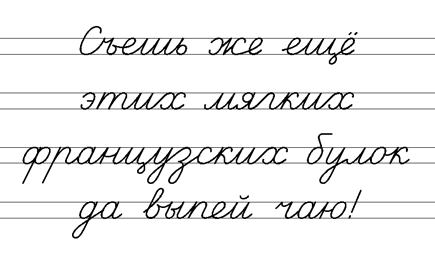 You will need
- soft pencil;
- soft writing ballpoint or gel pen;
- worksheets for letters;
- notebook in a narrow oblique line
Instruction
Take an ordinary recipe and start with the simplest exercises — repeat pattern on the cell, straight and slanted letterforms. Strive to ensure that the lines were smooth, not stepped over the lines and match the printed samples.
Practise writing individual letters. For this best fit, the variants of the copy-book, where after each typed letter is a space for writing by hand. While in front of your eyes will always be the correct reference version and not only that not too skillfully written you a letter.
Proceed to rewriting sentences and texts using a special recipe. Print the so-called "grey" recipe — those in which the text printed in pale grey and not black. Should trace this gray text, to ensure that your lines didn't go over the stamped pattern. This transitional exercise, it helps you to approach the rewriting yourself. And just when the rewriting on the "gray" division will be simple for you, you can go to the usual black writing. The problem is the same — to strive to ensure that your written letter does not go beyond the boundary lines, and the letter elements and compounds correspond to the pattern printed.
Rip the text from books in a notebook with a narrow oblique line. This class is the most difficult, because before my eyes no more perfect example can be. To this stage of practice prescription all letters must be worked out.
Note
Total duration of classes 45-50 minutes, and the continuous letter should not exceed 10-15 minutes. For longer sessions the child will become fatigued, and the use of such a lesson will not be.
Useful advice
For the successful mastery of writing skills are very useful exercises which develop fine motor skills. Collect the puzzles, mosaic. Fold origami. String beads. Embroider.

Complicate the task gradually. Only if the previous succeed, you can move on to more complex tasks.

If something did not work, it is not necessary to rewrite the same thing several times — perform a similar task. If copied the text just keep on writing, trying not to make mistakes.
Advice 3: How to improve handwriting
Progress, as we know, does not stand still and every year there are more and more devices, designed to simplify people's lives. Such devices include computers. With their help, people type a huge number of texts, gradually unaccustomed to writing them manually. The result is handwriting spoils and need a lot of work to improve it or to return it to its former beauty.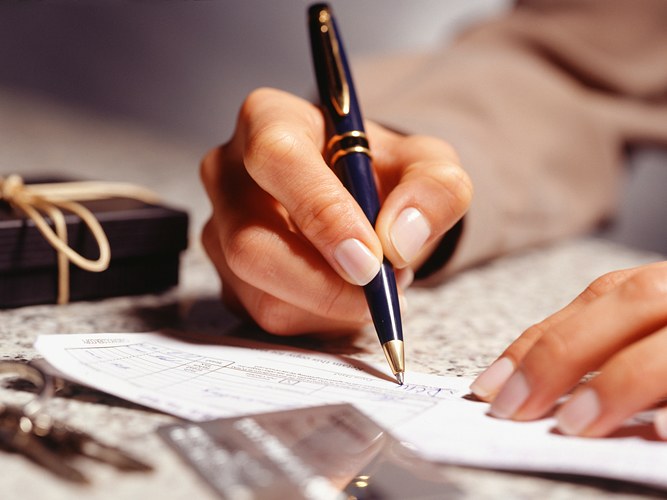 You will need
- handwritten texts by famous writers;
- a computer Word;
- clean notebook;
- marker/pen/pencil.
Instruction
To start think about how you would like to see your handwriting. Explore the different fonts and handwritten texts by famous writers. Pay attention to features of writing in the elegance of the handwriting of people who lived in the days when there were no typewriters, no computers, and each letter
written
by hand.
Get a special notebook for training and choose the most convenient tools for writing. It can be a pen, pen with thin or thick core, a simple pencil. Even if you don't plan to use them daily, just to practice some time. They will help you come up with and add to the handwriting of new artistic features.
Practise writing individual words and sentences until you will be able to create different forms and shapes. Try the cursive form of writing sentences, work on painting.
Ask the person whose handwriting you like, write some large text on a sheet of paper. Slowly try to rewrite it on a clean sheet, trying to display every letter. Can add some decals, change the inclination of text, etc.
Can also cut around each word on a sheet with text. This should be done slowly and carefully, repeating every contour of the letters so as not to go beyond the line. Practice this several times.
Note
There are special schools in which are taught to write beautifully, so if you will not be able to improve your own handwriting and have the required amount of money, you can ask for help to the professionals.
Useful advice
Try not to get too much pressure on the pen while writing text.

Try to write with a fountain pen. This, of course, is not very convenient, but it makes display every letter.

Don't be lazy and exercise in any free time for you, the more you practice – the better the result.
Advice 4: To change the handwriting - really?
Have a good handwriting is also a skill of its kind. One is just because they so effortlessly create a calligraphic record, the other right hand – the result of hard work.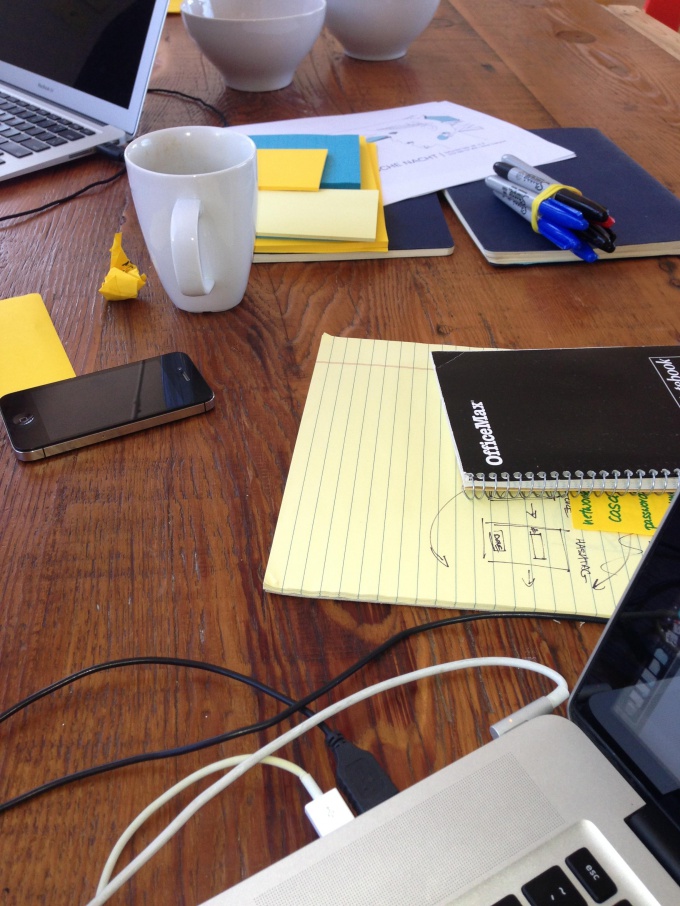 Formation of handwriting, ability to write letters occurs in elementary school – that's when the first teacher prints the chalk on the Board sticks and squiggles, the technique faces which are trying to master yesterday's kindergartners. Turns out not at all. The reasons for this mass. For example, restlessness, impatience, lack of effort, etc. In the end, immature ugly handwriting, which in subsequent years will be to scold the teacher. However, do not despair: even an adult when you have a great desire and patience can fix the handwriting, if not brought to perfection, then at least significantly improve.
It is sufficient to follow a few rules. First, the success in improving handwriting starts with a well-organized workplace. Before class, prepare a Desk for your child or your own. The surface must be flat and smooth, is wide enough that your elbows are not hanging.
Secondly, there are special tracing, which collected samples of calligraphic lettering. And even if you're long out of childhood, use them.
Thirdly, the common reason for wrong ugly handwriting is a wrong location of the fingers on the handle. It is important to know that a ballpoint pen have to hold with three fingers: thumb, index and middle. The only way. By the way, and the tool – handle – also plays a role. The hand should be comfortable and convenient to keep it. Be prepared that you will need to experiment with different pens. Believe me, with the new version of the handwriting will vary.
If you are with your baby, it is best to show him how to write a particular letter. He repeats after you.
Of course, this algorithm requires a lot of time and perseverance. But the result is sure to be, and you will be able beautifully to sign documents, fill out forms, write a greeting in a postcard.