Instruction
Professional thieves are trying apparently not to stand out: nondescript clothing, cap, collar shirt, hiding half his face, gray jacket, a typical jeans etc. They should absolutely try to blend in, to victims it was very difficult to describe and to identify.
Thieves, as a rule, long sleeves, in which they cleverly hide the knife, sharpened coin, and then the subject of theft. In the hands of the thief is rarely a bag or briefcase, and suitcase. But if it happened, it was most often a stranger.
The thief may issue of flashing a concerned look at their stuff, appraising look on someone else's clothes, pockets.
If the thief has already done its dirty work, it starts quickly, sometimes too hurriedly trying to escape from the scene of the crime. That involuntary conduct should immediately arouse suspicion if your wallet and valuables.
Thieves covertly friendly. All in order to curry favor and complacently called, for example, to watch your stuff while you go to the information Desk of the station.
Some thieves virtuoso speakers. They swing the interlocutor and quietly pull out his wallet.
Beggar or a beggar, with a dejected look on her face begging for money for a ticket (funerals, surgery, bread, etc.), it may be as a professional thief, and his companion who look into your purse when you get the handout and assess how you best "client".
Useful advice
Before the trip the most valuable things fold in a suitcase with a secure lock. It should be a small hand Luggage type of case that you could not release it from his hands and his sight.

Alerted if someone is trying to cuddle up to you, distracting your attention.

Keep in different places large and small bills. So as not to attract the attention of thieves, pay for purchases from an almost empty wallet.

Never keep in your wallet a piece of paper with pin-codes of Bank cards, and especially not to write it on the card itself.
Advice 2: How to identify the thief
Unfortunately, theft is very often confronted the administration of the large stores, supermarkets, where the product is located in direct access to buyers. The ideal is a loss from theft, constituting approximately 0.3% of the value of goods. In reality, this loss may be more, which is a significant amount given the turnover. The shop staff needs to be taught how to identify the thief, in order to reduce costs.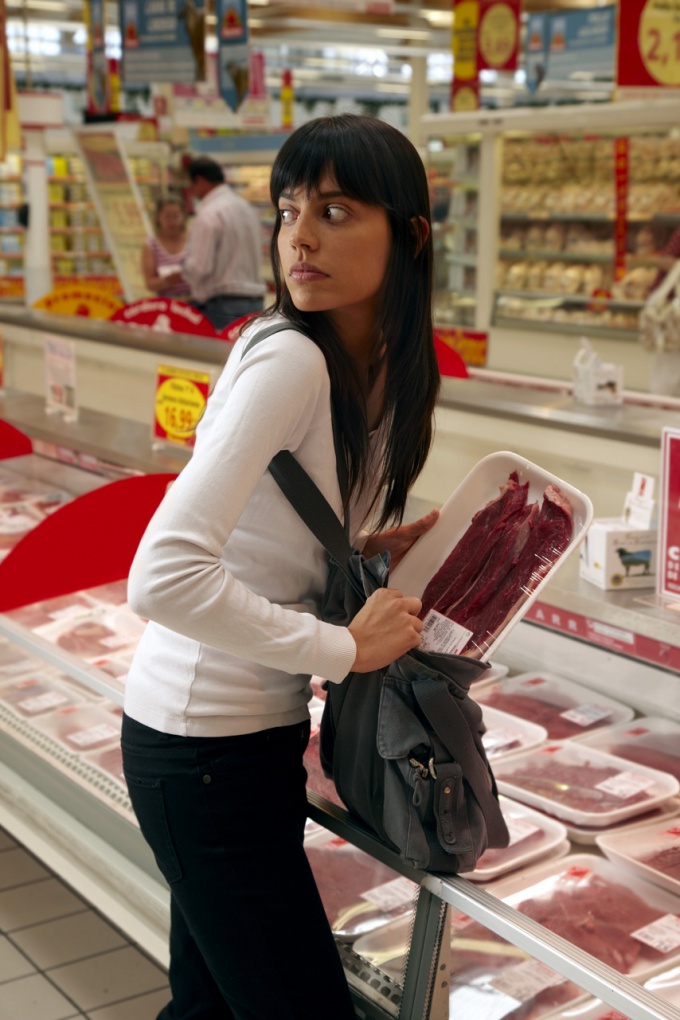 Instruction
Please note, as a person moves around the store. Even if he came to this shop first time and did not know where the desired goods to him, he will deliberately move in their direction, on well-paved route, stacking in the truck with merchandise that was deemed necessary. A buyer rarely returns to the Department in which he was. The thief will move stochastically, repeatedly returning to the shelves, which he had visited. First, he will be choosing and evaluating scheduled items, then come back to steal them.
To determine the thief can and its behavior near the item he intended to steal. He usually takes those items that are at chest level – so it makes less movements, attracting the attention of security. Potential options may drop multiple items and return to the regiment, only some of them, unbeknownst to climb the rest of the open pockets of clothes. It can some times take and return the goods on the shelf to then quietly move. In this case, the thief, usually involuntarily looks around to check if anyone sees any of the staff or customers of theft.
Sometimes it can produce the opposite behavior – he takes the goods from the rack and moves away sharply, not seeing it and not interested in the parameters of the product.
If the buyer is in the store constantly turns his head, looks up, trying to tell if you have a nearby camera, looks around, and then a very high probability that he does not want to pay for the intended purchase.
If there was a group of people who decided to steal some of them can fake happy friendly meeting with loud cries of welcome, at a time when their accomplices under the guise of remove items from the shelves and hide it under clothing. Simulation of turbulent emotions, which distinguishes a group of people – an alarming sign and a reason to look to buyers in other departments.