Instruction
Professional thieves are trying apparently not to stand out: nondescript clothing, cap, collar shirt, hiding half his face, gray jacket, a typical jeans etc. They should absolutely try to blend in, to victims it was very difficult to describe and to identify.
Thieves, as a rule, long sleeves, in which they cleverly hide the knife, sharpened coin, and then the subject of theft. In the hands of the thief is rarely a bag or briefcase, and suitcase. But if it happened, it was most often a stranger.
The thief may issue of flashing a concerned look at their stuff, appraising look on someone else's clothes, pockets.
If the thief has already done its dirty work, it starts quickly, sometimes too hurriedly trying to escape from the scene of the crime. That involuntary conduct should immediately arouse suspicion if your wallet and valuables.
Thieves covertly friendly. All in order to curry favor and complacently called, for example, to watch your stuff while you go to the information Desk of the station.
Some thieves virtuoso speakers. They swing the interlocutor and quietly pull out his wallet.
Beggar or a beggar, with a dejected look on her face begging for money for a ticket (funerals, surgery, bread, etc.), it may be as a professional thief, and his companion who look into your purse when you get the handout and assess how you best "client".
Useful advice
Before the trip the most valuable things fold in a suitcase with a secure lock. It should be a small hand Luggage type of case that you could not release it from his hands and his sight.

Alerted if someone is trying to cuddle up to you, distracting your attention.

Keep in different places large and small bills. So as not to attract the attention of thieves, pay for purchases from an almost empty wallet.

Never keep in your wallet a piece of paper with pin-codes of Bank cards, and especially not to write it on the card itself.
Advice 2 : How to identify the thief
Unfortunately, theft is very often confronted the administration of the large stores, supermarkets, where the product is located in direct access to buyers. The ideal is a loss from theft, constituting approximately 0.3% of the value of goods. In reality, this loss may be more, which is a significant amount given the turnover. The shop staff needs to be taught how to identify the thief, in order to reduce costs.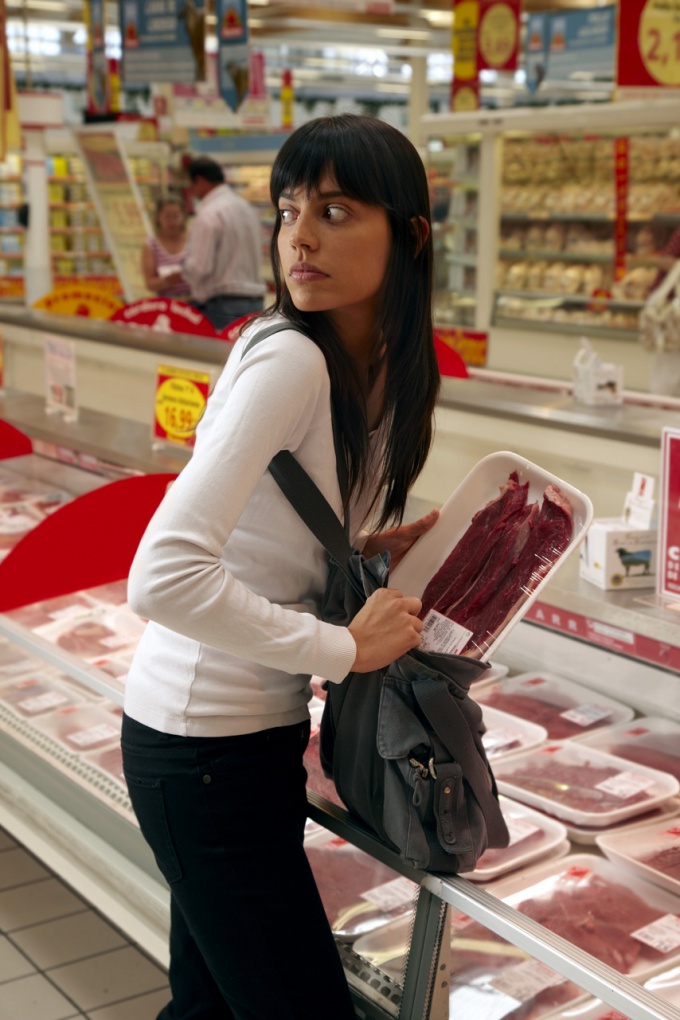 Instruction
Please note, as a person moves around the store. Even if he came to this shop first time and did not know where the desired goods to him, he will deliberately move in their direction, on well-paved route, stacking in the truck with merchandise that was deemed necessary. A buyer rarely returns to the Department in which he was. The thief will move stochastically, repeatedly returning to the shelves, which he had visited. First, he will be choosing and evaluating scheduled items, then come back to steal them.
To determine the thief can and its behavior near the item he intended to steal. He usually takes those items that are at chest level – so it makes less movements, attracting the attention of security. Potential options may drop multiple items and return to the regiment, only some of them, unbeknownst to climb the rest of the open pockets of clothes. It can some times take and return the goods on the shelf to then quietly move. In this case, the thief, usually involuntarily looks around to check if anyone sees any of the staff or customers of theft.
Sometimes it can produce the opposite behavior – he takes the goods from the rack and moves away sharply, not seeing it and not interested in the parameters of the product.
If the buyer is in the store constantly turns his head, looks up, trying to tell if you have a nearby camera, looks around, and then a very high probability that he does not want to pay for the intended purchase.
If there was a group of people who decided to steal some of them can fake happy friendly meeting with loud cries of welcome, at a time when their accomplices under the guise of remove items from the shelves and hide it under clothing. Simulation of turbulent emotions, which distinguishes a group of people – an alarming sign and a reason to look to buyers in other departments.
Advice 3 : How to catch a thief?
Theft, though not considered a serious offence under the Criminal code, not only causes direct material damage (sometimes very large!) the victim but also severe emotional trauma. Very frustrating to know that in your home, in your pocket, in a locker or a drawer at your workplace have climbed some vile person. It is a very natural desire to find and punish the villain! But how to do it?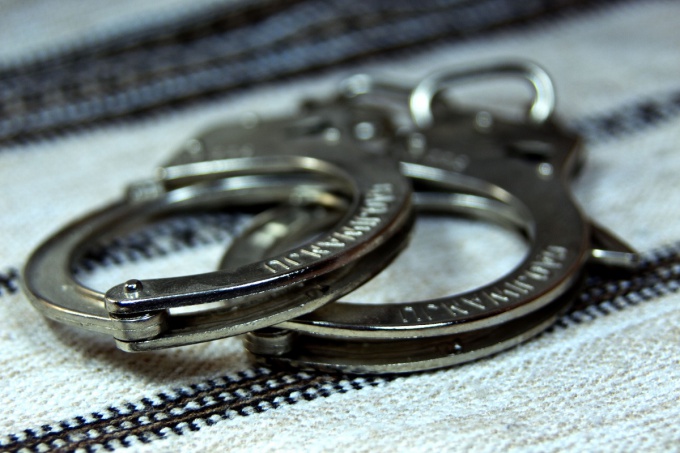 Instruction
If the theft is committed at work, it very much depends on there orders. For example, in the case of "passage dthief"when back and forth tossing and employees, and occasional visitors, the chances of finding the thief, alas, minimal.
You can set the camcorder (of course, disguise). The number of "dedicated" should be kept to a minimum to not know the thief himself, if he is from among the permanent employees – and this happens frequently.
Or to set a trap by using if accidentally left money or valuables, and "special offers", which when touched emit a jet of leave-in powdered paint. But there is a possibility that you will fall not a real thief, and "a" do not withstand the temptation people (the money is in the mind, like an orphan, and how not to use!).
You can also conduct your secret investigation. Very well, if a team is a former law enforcement officer: he can, using their previous experience, to "calculate" the thief. But again, there is the danger that the innocent suffer. Especially when you consider that the thief will try by all means to divert suspicion from himself.
As you can see, universal and absolute guaranteed methods no. So even if you are absolutely sure your colleagues do not leave money and valuables unattended, and when you leave the room, lock it.
As for pickpockets, among which come across the real virtuosos of their craft, they, alas, can only be caught red-handed on "the scene". Be careful and use the most basic vigilance. At least keep your money and documents in your back pocket! (It is not for nothing called "other").
Advice 4 : How to catch a thief
"Simplicity is worse than larceny" - say some. Probably they are right, but even those people will agree that theft is in itself a very unpleasant thing that is often detrimental to not less than banal simplicity. So, you stole something or continue to slowly steal. What concerns you at this point? Of course, the question of how to catch the thief and that can help.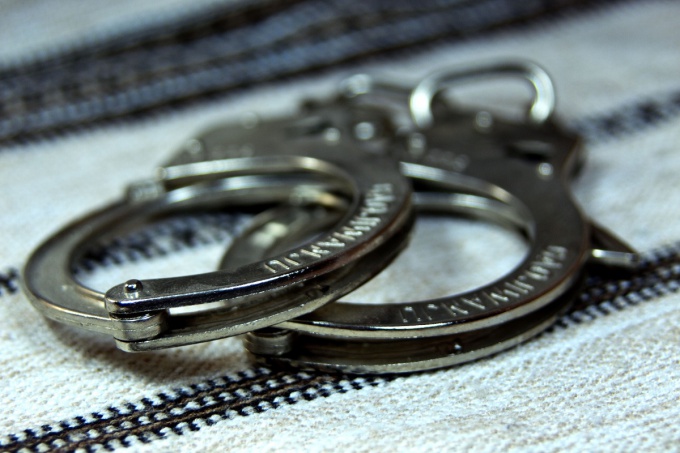 Instruction
Be attentive to the environment. If the thief is close to you person or people with whom you frequently communicate, he will definitely give yourself away. There is one important thing about thiefx – "the thief and the cap burns". It really is impossible to hide ourselves indefinitely. Therefore, care and attention once again – notice the suspicious things in the behavior, check their guesses and draw conclusions about who is trustworthy and who may be a dishonest person.
Put surveillance cameras. This step is important if you want to catch the thief in the enterprise, the firm or some place that is not your home. If the incident of theft has occurred, you will be able to view the film and find out who is to blame. Why not take the money and spend them on important work – catching the dishonest employee.
Get a huge dog if you live in a private house and are afraid for their property. Correctly trained pet in the case of penetration of foreign people in your area will be able to detain them prior to your arrival or the arrival of the police.
Put an alarm on the apartment. Leaving you to turn it on and if in an apartment someone will climb, it will come security and check who would illegally enter your home. If the apartment is really someone will, it will, of course, caught red-handed and will be responsible for your parents before the court.
Contact the police if your item has already been stolen. There you will write an application and leave your details. In case your thing there's somewhere in the sale, it will be easy to find who it was sold, and therefore the person who stole. Therefore, despite the modern skepticism towards the law enforcement, don't neglect to entrust the issue to those who know about such things a lot more.