Instruction
Accept this circumstance. In this situation you can't change it, so try to think only good thoughts. Think that time will pass and everything will return to normal, that's not the worst thing that can happen in life. Any situation must be perceived with dignity.
Maybe this separation will do you both some good, you will have a rest from each other and a lot rethink. Don't focus on what your young man goes into the army, and now life will lose meaning. It doesn't end there. This is only a stage that must pass.
On the wires don't cry and hang up on a loved one. Think about the fact that it is doubly difficult, as he was leaving into the unknown, parted not only with you but also with family and loved ones. You are at home, and it will be much easier to accept his departure.
After he leaves, don't sit at home, do not succumb to depression. Chill out, go somewhere to relax. Talk with your parents or friends. They will help you escape. Just don't stay alone with your thoughts. Immerse yourself in the work (study), leaving no time for sad thoughts.
Do not, of course, to embark on "breaking bad" to drown out the pain of parting. It would not benefit either him or you. Time will pass and he'll be back.
Advice 2: How to bring the guy out of depression
The condition of depression arises not only from girls but also from guys. To deal with male depression is much more difficult as young people rarely admit that they are faced with this problem. They are closed in themselves, convince others that all is well and there is no need for concern. As soon as you notice the first signs of depression, you must take active steps to "save" a loved one.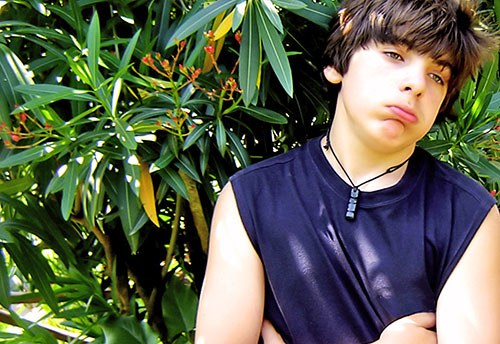 You will need
- a certain amount of money.
Instruction
Talk to the guy about the problems. Listen to him. Don't interrupt, because he is now just need to speak out and share with anyone their experiences. Try to discuss the causes of depression and to find the best solution out of it.
In any case, don't criticize the young man, even if he did something wrong, just calmly talk to him, gently putting his mistakes. But be sure to note any achievements and will certainly praise the man.
Arrange for your loved one a pleasant evening. For example, cook his favorite meal, turn on soothing music, and over dinner talk on pleasant topics. Give him a relaxing massage, let him completely distracted from my problems and feel your concern.
Call the guy on the nature. If he doesn't want to chat with friends, just stay a while together. In summer you can go fishing or to the woods. And in winter sports, skiing or ice skating. Try to do what your man likes. Treat him nice and inexpensive gifts. You can arrange a small trip to another city. A change of environment will help to accelerate the guy from depression.
Ask his friends to help you. Invite them to visit, take a new disc with the movie or game, focusing on the preferences of the young person. Buy some good cognac and sit together in a circle of friends. A small amount of alcohol will relax, and true friends will always find a way to cheer up. Just be careful and do not overdo it with alcohol, otherwise, your evening might turn into a regular booze, after which the problem becomes even greater.
Remind the guy about a forgotten hobby. Nothing distracts from gloomy thoughts, as doing. Possibly diversify his life, and then he won't have time for sadness.