Instruction
Accept this circumstance. In this situation you can't change it, so try to think only good thoughts. Think that time will pass and everything will return to normal, that's not the worst thing that can happen in life. Any situation must be perceived with dignity.
Maybe this separation will do you both some good, you will have a rest from each other and a lot rethink. Don't focus on what your young man goes into the army, and now life will lose meaning. It doesn't end there. This is only a stage that must pass.
On the wires don't cry and hang up on a loved one. Think about the fact that it is doubly difficult, as he was leaving into the unknown, parted not only with you but also with family and loved ones. You are at home, and it will be much easier to accept his departure.
After he leaves, don't sit at home, do not succumb to depression. Chill out, go somewhere to relax. Talk with your parents or friends. They will help you escape. Just don't stay alone with your thoughts. Immerse yourself in the work (study), leaving no time for sad thoughts.
Do not, of course, to embark on "breaking bad" to drown out the pain of parting. It would not benefit either him or you. Time will pass and he'll be back.
Advice 2: How to bring the guy out of depression
The condition of depression arises not only from girls but also from guys. To deal with male depression is much more difficult as young people rarely admit that they are faced with this problem. They are closed in themselves, convince others that all is well and there is no need for concern. As soon as you notice the first signs of depression, you must take active steps to "save" a loved one.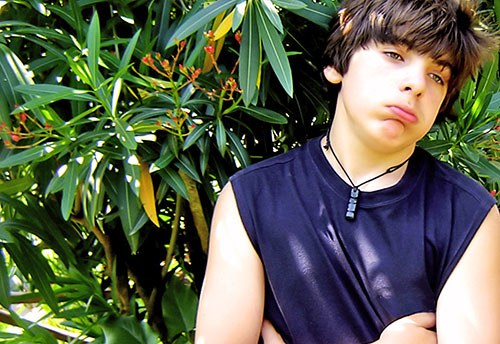 You will need
- a certain amount of money.
Instruction
Talk to the guy about the problems. Listen to him. Don't interrupt, because he is now just need to speak out and share with anyone their experiences. Try to discuss the causes of depression and to find the best solution out of it.
In any case, don't criticize the young man, even if he did something wrong, just calmly talk to him, gently putting his mistakes. But be sure to note any achievements and will certainly praise the man.
Arrange for your loved one a pleasant evening. For example, cook his favorite meal, turn on soothing music, and over dinner talk on pleasant topics. Give him a relaxing massage, let him completely distracted from my problems and feel your concern.
Call the guy on the nature. If he doesn't want to chat with friends, just stay a while together. In summer you can go fishing or to the woods. And in winter sports, skiing or ice skating. Try to do what your man likes. Treat him nice and inexpensive gifts. You can arrange a small trip to another city. A change of environment will help to accelerate the guy from depression.
Ask his friends to help you. Invite them to visit, take a new disc with the movie or game, focusing on the preferences of the young person. Buy some good cognac and sit together in a circle of friends. A small amount of alcohol will relax, and true friends will always find a way to cheer up. Just be careful and do not overdo it with alcohol, otherwise, your evening might turn into a regular booze, after which the problem becomes even greater.
Remind the guy about a forgotten hobby. Nothing distracts from gloomy thoughts, as doing. Possibly diversify his life, and then he won't have time for sadness.
Advice 3: How to make a friend farewell to the army
Military service is honorable and prestigious thing, necessary for every young man seeking to become a real man. But for a young person it's hard to part with an established family life, with friends and family with my girlfriend. So that the future soldiers were looking forward to their retirement and fondly remembered the last days of civilian life, pursue a man in the army should be memorable.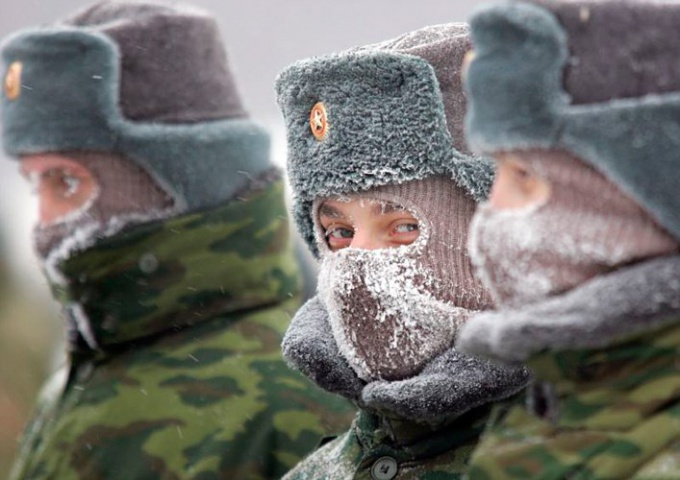 Instruction
Usually escort the army noisy company of friends and relatives. Lay the table, singing songs with a guitar, remember events from my childhood. Seeing invite all who are dear conscript friends, family, classmates and, of course, his favorite. Everyone who will be waiting for him from the army, to write him letters.
Often the future soldier was presented with an original and memorable gift that he can bring to the service and which will remind the wires in the Armed Forces. Often give money as much as they can. Allowance of the soldier at the call of the small, and a certain amount of money he will need in the first months of service in the army. Sometimes in jest young admits hat in a circle in which everyone is invited to collect money to "soldier boots".
One of the traditions in the army – shaving bald. At the recruiting office recruits shave machine "at zero" and to save future soldiers from this procedure, it is shaved at home. Friends the procedure is fun and remembered by all for a long Many family and girlfriend recruit often kept locks of the soldier until his return from the army. Already served in the army comrades telling recruits about the peculiarities of military service, I remember the interesting moments of army life.
Depending on traditions, from the number of guests and the financial capacity of the wires noted in a cafe, in a sauna, at a picnic or at home. In summer, the feast often takes place at the cottage with a barbecue and alcohol. Friends of the recruit should take care of the entertainment of the young person, family – to not overload the youth with alcohol. Also often arrange the "double" wires – in one day the friends and classmates of the recruit, in the next day soldiers escorted the family and friends.
To seeing was truly memorable, the family of the pre-write a sample script of events. Pre-compose the toast. Prepare in advance gifts. Often, recruits are presented with photo album of friends and relatives, in which he write wishes, advice or any jokes. The girls sing the song the recruit. This format allows the wires to arrange a happy holiday without alcohol.
Some in the memory of the past in the army at home hanging the ribbon, symbolizing that a part of the future conscript will always be home. Throw some coins under the wheels of an army bus, which leaves the soldier. Believers call before you visit the Church asking the blessings of the priest on the path service.
Try on a military uniform before leaving for the army considered a bad omen. A well-regarded, if a soldier goes home back forward to come back alive and healthy.
Advice 4: What to send to a guy in the army
When the guy goes into the army, he is very much starting to miss home, your friends, relatives, and especially for your loved one. But you can make it a pleasant package, which will remind him about your feelings.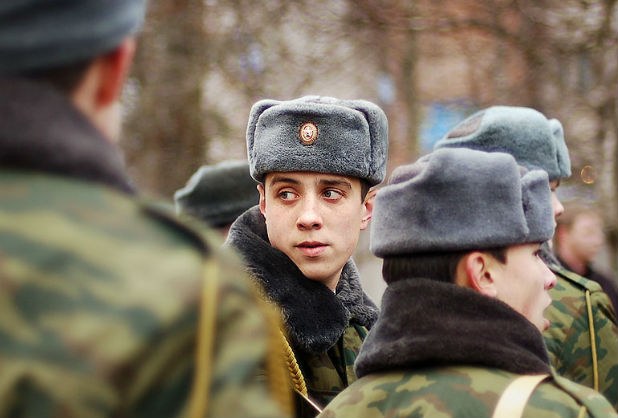 Instruction
If you decide to send the army to your boyfriend, you have to understand that everything that comes there is in common. Therefore, it is too expensive things not worth buying because they are unlikely to reach its destination. Of the necessary items you can put in a parcel a few pairs of socks, disposable razors, folding scissors, soap, cotton pads and sticks.
In addition, you can buy a thread and needle with large eye (a guy so it will be easier to thread in her thread). Invest in a package a few notebooks, pens and pencils, as boys though the use of the army of phones, still write letters they have. Do not deprive him of such opportunity and complete box clean envelopes. If your man enjoys reading, you can send him a book.
If you decided to give your beloved sweets, prefer dry fruits and chocolates, though there is a probability that your man is they still do not get it. The army is strictly forbidden, any alcoholic beverages, so they are not worth buying. Also, you need to refuse shipment of chewing gum, perishable products, as well as cash and valuables. Remember that your package should not have too much weight. The optimum acceptable weight is from two to three pounds. If you need to send a lot of favorite things, send several small parcels. Legibly print on them the exact address and the name and surname of the person your gift is intended.
Do not think that the army - the wilderness where there are no shops. The soldiers themselves can buy what they need, but the good news in the letter is very pleasant. Send to your beloved a poem, which will create yourself, attach your joint photo and wait for the gratitude of their beloved young man. In addition, you can try to make some small gift with their own hands. Girls sometimes send their men to the army original greeting cards, origami, embroidered with a cross pattern. It all depends on flight of your imagination and your skills. Some guys, being in the army, have the ability to use the Internet via cell phone. In this case, you can send your significant other not only letters written on paper, but messages in social networks, as well as his favorite songs that remind you of your love.