You will need
Mustard, vinegar, cold water, your chosen marinade and spices, soy sauce, garlic, onion.
Instruction
First of all, cut off all meat fat. It was he who, first, has properties to acquire and keep the different flavors. Without fat, the meat will probably smell a lot less. Grate the pieces of the alleged lunch dry mustard and leave for forty minutes. After that, rinse off the mustard with cold water with vinegar.
Before cooking soak the meat right in the marinade. For this purpose one can use several different types. Perfect for this dry red wine, pomegranate or tomato juice, kefir, diluted Apple cider vinegar. Soaking in the marinade to make meat more soft and tender. The time of soaking will depend on the initial stiffness of the product, and usually lasts from thirty minutes to twelve hours.
If there is no time to wait for the marinade, try to mask the smell with suitable spices in the cooking process. RUB the meat pieces with salt and pepper and garlic, for 10-15 minutes until cooked add the herbs. Best combined with meat, rosemary, oregano, thyme, cumin, coriander, and Bay leaf.
In ready meals, for these purposes, add a large quantity of fried onions, if you and your Pets eat it. Spicy sauces, their flavors also are able to distract the consumer from the smell of meat. The most famous among them soy sauce, garlic-butter and tomato.
Note
Do not attempt to remove the smell of meat very long cooking. Even if you boil or simmer the whole day, the odor will not go away, but the taste of your meals can significantly deteriorate. Remember that to completely get rid of the smell you fail. You can only mask it with fragrance of spices.
Useful advice
If the meat smells badly, it may mean that it is already stale and it is not recommended to eat.
Advice 2: How to remove the smell of mutton
These animals humans have domesticated several thousand years ago. Accustomed to exist in the herd, unpretentious food, and besides, the owners of thick wool and delicious meat – sheep, all the while ensuring the humanity of clothing and wholesome food. Although the smell of mutton not match the taste.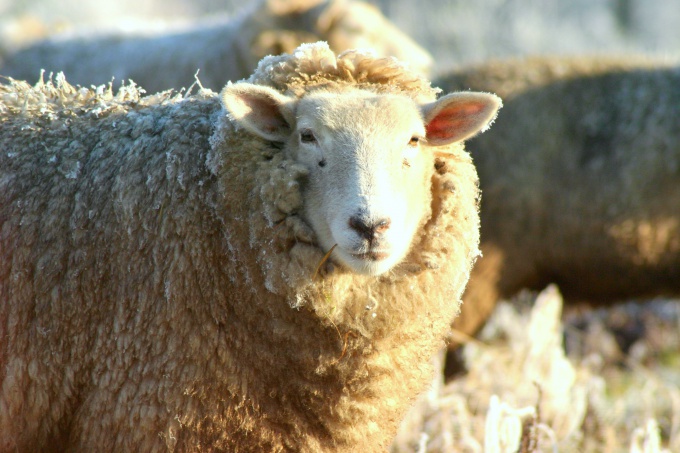 You will need
milk, dry red wine, vinegar, soy sauce, onion, garlic, spices, herbs.
Instruction
Mutton meat during cooking smells, to put it mildly, unusual. Getting rid of the smell, you can spoil the taste of the meat. Widespread method of soaking the meat, but some marinades can make it tougher. As a harmless hot or cold marinades you can try red wine or Apple cider vinegar. Good smooth flavors of sheep's milk and soy sauce. Usually meat is marinated during the day, but lamb is better to reduce from a couple hours to almost 30 minutes (depending on the composition of the marinade).
It is interesting that young lambs have little to no odor, in contrast to Mature males. A bad smell exudes not the meat itself, and mutton fat. Before cooking take care to clean the piece of fat. The presence of sharp smell depends on the food. It is better if the animal is from time to time out in the pasture.
If you don't trust pickles and I'm afraid that without the fat the meat is too dry, try to recapture the smell of various spices. Fit sharp vinegar, Bay leaves, moderate number of herbs (dill, thyme, rosemary). Good beats peculiar smell of garlic, but adding it to the marinade or to the nearly finished dish, don't overdo it. Better add more fried onions. Be careful with the salt.
Do not try to get rid of the smell of too long cooking of meat. You can braise or roast it at least half a day – this will not affect the smell, but the meat will become tough and tasteless. Remember that whatever you tried to completely remove the smell you will not succeed. The strength will be only to mask its aroma of spices.
Useful advice
Serve lamb chilled white wine and if you cook baked lamb, then red. Drinks will distract you and your guests from thinking about the smell and helps you focus on the taste of the dishes.
Advice 3: How to kill the smell of garlic
Garlic is a very useful product that contains a lot of vitamins and useful substances to the body. However, use may be inconvenient, but it is an unpleasant smell from a mouth that is very unpleasant to others. To avoid such situations, it is necessary to get rid of it.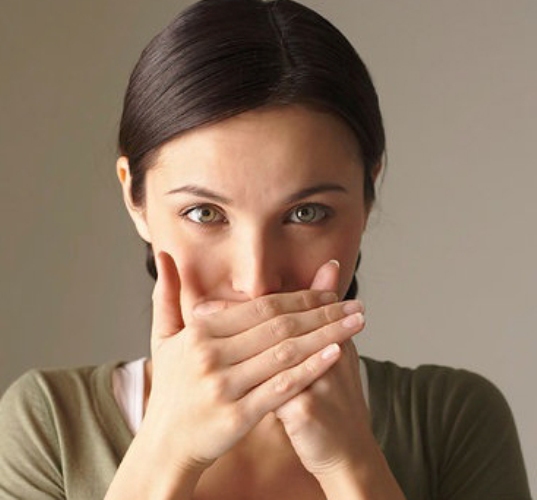 Instruction
Persistent bad breath is formed due to the presence in the plant phosphorus compounds. Their greatest concentration is in the core, so try to remove it before use garlic. Great tool reducing compounds, and hence odor - milk. Need it to be a natural product, because the effect is fats contained in it. Accordingly, the fatter the milk, the greater the effect.
You can also use spices, for example, to chew the cloves or Bay leaf. The process, of course is not very pleasant, but this will permanently
get rid of
persistent odor. More pleasant the taste will be parsley or cumin seeds, and mint leaves.
A good remedy to eliminate the odor of apples. Eat one, chewing it carefully. This will help for some time to get rid of the problem. You can also try to eat a couple of slices of lemon.
A very famous tool that eliminates odors – coffee. Chew a few grains or a bit of ground. Of course, instant coffee is not an assistant. You can also make coffee and drink a Cup, but this method is not expected to have a long and lasting effect.
Such funds will not always be at hand, usually you can only find at home. But at home you can do a simple dental cleaning paste with a strong mint aroma. If you were in such a situation, it is not possible to apply the above methods, you can simply dissolve flavored candy or, most obvious, use chewing gum. Unfortunately, these tools help only when you eat them, then the smell might come back again. Very strong mint aroma have the means to freshen breath, which is designed to eliminate
odor of alcohol
. They are very popular among drivers. They include substances that are capable of eliminating strong odors.
Note
• Another way to get rid of bad breath is to chew on a few grains of cardamom, killing bacteria and putrefactive processes in the mouth. These same properties, apples (especially green) and strong black tea. • To remove the smell of garlic or onion, enough to eat 3 to 4 walnuts or almonds.
Useful advice
In order to get rid of the smell this unpleasant mouth odor, you must use the following: 1. After a meal is recommended with warm water to rinse the mouth and eat a little parsley. 3. Drink a glass of milk in order to get rid of unpleasant mouth odor. 4. After a meal to brush your teeth and tongue and after a few minutes it won't smell of onions. Also recommended is the citrus peel, as peel well eliminates unpleasant smell of garlic and onions.