Instruction
To remove one "average" label is enough to click right mouse button and in the popup context menu select "Delete". The system will ask to confirm the operation click Yes. If you delete the same way certain types of shortcuts OS may require: "Enter administrator password" - you have to print the password to confirm their authority.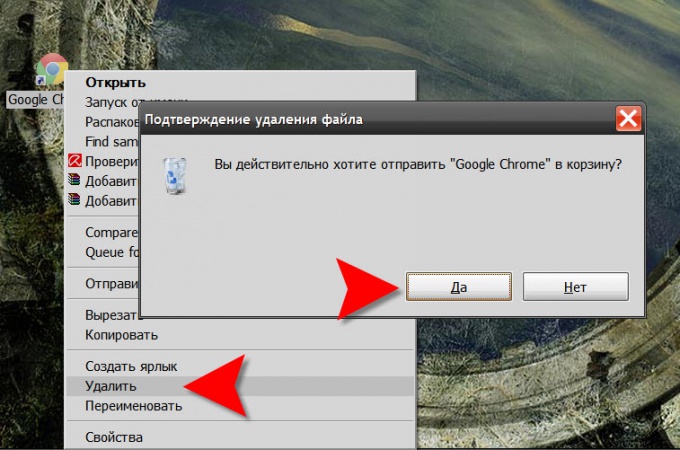 If you need to remove not one label but a whole group - select the desired area of the desktop, and delete the selected labels in bulk. You can select only rectangular areas, so move the mouse cursor to, for example, the lower left corner of the plot, click the left mouse button and holding it drag the pointer diagonally to the upper right corner of the rectangle. Highlighting - right-click any of them and repeat the operation described in the previous step.
Some of the icons (e.g. My computer) to remove the simple way it is impossible - in the context menu, just no Delete. To eliminate such an icon, click somewhere on free space of desktop right click and select "Properties". In the properties screen click the tab "desktop" and click "customize desktop". Opens window titled "desktop Items" where you will have the option to cancel the display of the icons my Network places, My computer, My documents, removing marks from appropriate checkboxes.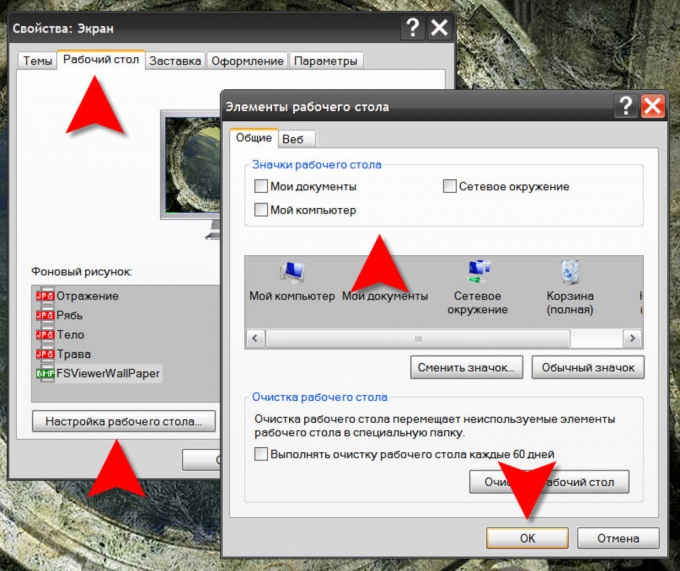 There is a possibility to solve the problem of displaying the shortcuts on the desktop drastically. Click on free space of desktop right click context menu, expand the "Arrange icons" and uncheck the item "Show desktop icons". Your operating system will think about five seconds and then cleaned up all the desktop space. From this moment until then, until you enable this option, labels will not appear on a background pattern of the table.