You will need
the ability to competently Express your thoughts
Instruction
For a start, map the task to the result, to be sure that you do it reached. If everything is in order, it is possible to start writing of the report. You can get several options. The easiest option is present in free form, such as essays. In this case, it is possible to write in the report all that will fit, showing all the smallest details, up to the number of cups of coffee and get to work
on Saturday
.
More complex, but more professionally correct spelling of the report is to encapsulate it in a task. First select standing task. Then list the used resources. To include all types of resources, namely: time (how much time you spent on specified work), people (to care how many people had to resort), Finance (missed, whether you planned for the project budget). This is followed briefly but clearly describe the methods and techniques that were used in carrying out the work.
When the report is ready, carefully reread it to identify possible shortcomings. See if the report is more clear if we illustrate it with tables, graphs or diagrams. Do not be lazy to spend time on creating tables, attach them to the report. The user will appreciate such a thorough approach to work. If the report demands it, be sure to hem it with the required documents. This can be a financial trip report, a contract with a supplier or client, in General, anything that demonstrates the work you have done.
Advice 2 : How to write a correct report
Each year, employees of companies, enterprises and organizations write thousands of reports – monthly, quarterly, annual. And thousands of times rewrite them again and again. It seems to be told about the work, and here improperly issued, is not so written, and the third page head generally snatched and thrown in the trash. The report should be presented in a favorable light.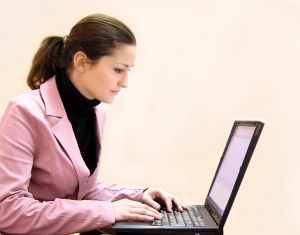 Instruction
Any report is primarily an analysis of your performance over the past period, indicate whether you have fulfilled the task or not. Take the time to begin to collect the desired metrics in advance. Otherwise, someone from colleagues will fail, forgetting to give you statistics. And only when all documents are collected, start working on a report.
Review the documents and make a clear plan of work on the report. Determine the importance of each position, how you are going to characterize what is new and promising you did for the firm during this period, if increased profit from your actions (or were the savings of the enterprise). If something failed, consider why.
Try the most important indicators to be reflected in the form of tables and graphs in comparison with the previous year. This clearly shows growth in work, whether there was a plan for this period, which is important for reporting.
Language of presentation – formal, business. No need to "spread the idea of the tree, clearly describe all the achievements for this period, what innovative ideas you have contributed and what was the result.
The report is drawn up on A4 sheets, margins, standard, Times New Roman font, size 12 or 14. The interval is better to use a single, indention of the "red line", alignment "justify". It will make your report more readable. And don't forget about pagination.
Useful advice
The progress report is primarily a summing up of your work, you made plans and tasks, so don't treat him like a boring official document, show patience, and some imagination, and then your report will continue to set an example to everyone else.
Advice 3 : How to write a report on the work
Reportsthat we have to write at workare different. The periodicity they can be weekly, monthly, quarterly and annual. The first two are most convenient for operational control, management and analysis. Quarterly reports include analysis of the activities of your Department or company and presented its results for the current quarter. The annual accounts are usually drawn up for senior management and contains comprehensive analyses of all activities of the enterprise. How to write a quick report about the work?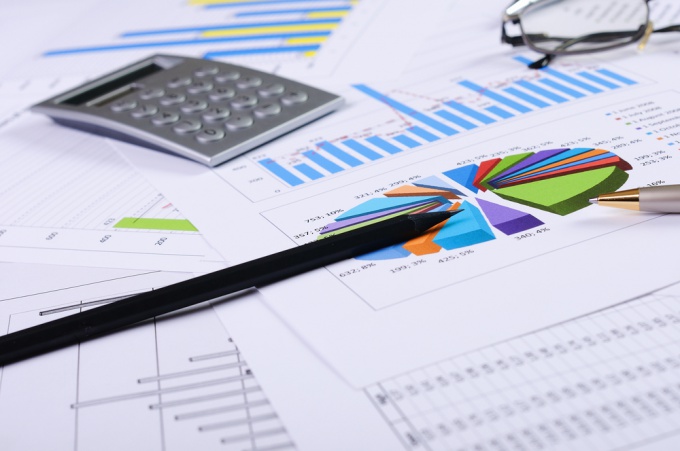 Instruction
If the frequency of report weekly or monthly, be sure to schedule his writing and note in your work schedule. Those who don't like to write statements that simply do not plan their writing, so they are always short of time. Best to write my report continuously to note execute orders and deeds and put them in a special diary. If given 5 minutes daily, then the weekly report will not have to be more than 10 minutes.
Report for work for a month or a week to write clearly and concisely. Reference specific cases and specific numbers that characterize your productivity. If she were greatly reduced in comparison with the previous period, indicate in its report the objective reasons of recourse and ask the authorities to comment on this to draw attention to the problem, the solution of which depends not only on you. It will be a kind of "strips" that you put in time.
Do not write records longer than a page. If you have little time for his writing, the manual is also no time to read a lengthy paper a person who is unable to concentrate his thoughts and to briefly present the result of their work. You just risk being underestimated, because the head is not strong enough to finish of all your labor feats, which you barely managed to make during the work week, or month.
Structure of information presentation should be uniform throughout the document. Consider, can be to make such reporting easier in tabular form.
Advice 4 : How to make a report on the work
Sooner or later, every worker is faced with the question: how to write a report about their work. Any report is an important tool for the employee and the supervisor, with the help of such a formalized communication Manager receives the necessary information that is needed for the analysis and evaluation of the employee.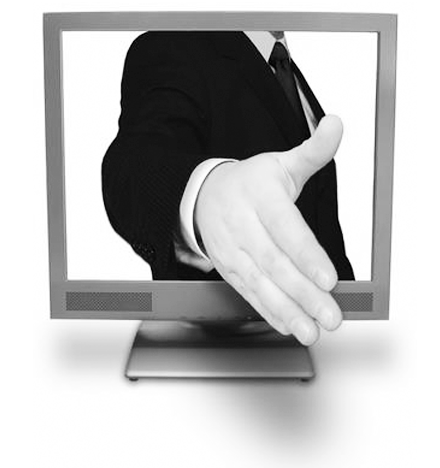 Instruction
First of all, you need to determine what kind of reportyou need and be single or work. One-time reports are typically structured according to the results of specific activities, and allow workers to periodically analyze employee performed the work (volume and outcome).
Periodic reports can be: daily (can be used for monitoring critical short-term projects or during the probationary period of an employee), weekly (the most frequent), monthly, quarterly and such reports contains a large amount of analytical information is available and it is usually senior management).
So, how to make a report about the work right?
First, you need to set a date for the reportand to plan in your schedule time of its preparation. It may be a small amount of time every day or specifically allocated time for preparing the reportand most importantly not wait until the deadline.
First of all, let's define the ultimate goals of their work. In its content the report should be informative, clear and preferably concise. Don't forget about the "rule of seven" which says that our consciousness is able to effectively learn at the same time 7 items (+/-2). Accordingly, in the reporte, it is desirable to allocate exactly this number of points or sections.
It is important to be able to focus on the results of their activities, describing what tasks were performed, and not simply list the completed actions for a certain period.
For greater clarity, provide your answer with tables, figures, charts.
The situation is easier, sat in your company has already developed versions of the reports (forms, tables that need to be filled, making your comments )
Of great importance, not only what you wrote in a reporte, but how it is sent. Here we should remember the Golden rule: daily reports are sent at the end of the day, not the next. Weekly Friday evening and not Monday morning.
Another tip: before you send your report, read it again, try to do it through the eyes of his superiors. What questions do you have any? You might need something to Supplement, or Vice versa somewhere to simplify the information.
Note
Remember, the regular report will help you to properly convey to the user the results of their work will help to establish the necessary feedback to the user.
Advice 5 : How to write a progress report
Joke about the fact that sometimes difficult to report on their work than performing it has a good reason. On how to write such report, the person who will read it may gain a clearer picture not only of the results of your work, but also about your business qualities. To he was not disappointed, it is necessary to competently and correctly write the report on the done work, knowing the basic requirements that predyavlyat to him.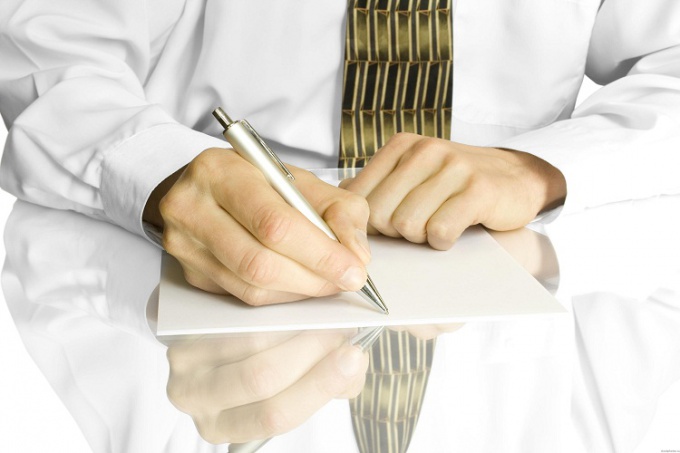 Instruction
Operational reporting has a different frequency and, consequently, should have different content. If you write a weekly or monthly report, in which your activity should be reflected in great detail, since they are designed for operational control. In the report for the quarter reflected the main indicators and analysis activities with the reasons hindering the work, if any. In the annual report – key results, assessment of their dynamics from the previous annual period and the forecast for the next year.
The report form can be arbitrary but the information structure is homogeneous. For clarity, use a tabular form of presentation, designed, if necessary, charts and graphs. The language of the report should be business, presentation is concise and clear. Its volume should not be large, be able to briefly explain the facts, take the time of the person who will read it. I think that he will be able to rate it highly.
In a weekly or monthly report reflect only the work performed and provide digital indicators of your work. In that case, if there is a significant difference in performance compared with the previous reporting period, make the analysis of this phenomenon and specify the reasons why this could happen.
Not to forget the fact that you managed to do for the day, spend 5 minutes writing a daily report, recording all their Affairs. In this case, the writing of the final report will not take you much time and will not pose any difficulty.
Advice 6 : How to write competently report
The report
is often the primary method of providing information to management. It allows you to get an idea about all sides
of work
of the employee, to evaluate its effectiveness and to perform leading indicators. Well-composed report will help to gradually move up the career ladder.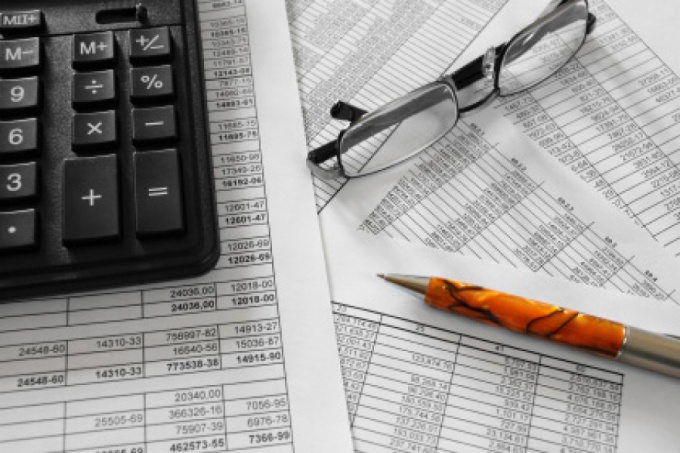 Instruction
Make a plan document. If we are talking about the current report in a short period, keep in mind that it should not take more than 1-2 pages. It often happens that ordinary employees have to submit reports on a regular basis - daily or weekly. In this case, it is advisable to make the document a template, in which subsequently you'll bring actual results and data.
Start the report with a brief enumeration of the objectives and tasks set before you. If there were quite a lot, scroll to the semantic units, which will include the points combined on any key feature.
Describe the tools and resources that it took you to implement the above objectives. This section can include financial costs, additional manpower, travel, marketing research, materials, experiences.
Imagine the results of their work. Describe in detail how they meet the set objectives. Present own vision of the situation, list the main conclusions. If the results can be made, submit them in the form of certain numbers and metrics. Be sure to describe the future goals and objectives. If you have any problem to work with, and describe them, perhaps the head will help you cope with them.
Provide report of visual elements: tables, charts, diagrams. Such inserts would be very useful if the supervisor will review the document briefly. It is possible that it will be enough just to look at these pictures to assess the results of your work.
Take care of proper execution of the report. Use different fonts and colors, pay attention to correct formatting of text and inserts. If we are talking about the report for a large period, take it even more seriously. Verify the correct numbering of pages and images, create the document in both electronic and printed. If you need to make an oral or visual presentation of report, create it separately, include the most important points.
Useful advice
Don't delay writing a report at the last moment. If you make it in a short time, you can forget the main points that I wanted to specify during the working period. Pay writing report a few minutes every day, and then it will be complete, accurate and ready on time.