Instruction
The first thing you need to keep firmly in mind: girls are people, not mysterious aliens, and although their interests may differ from traditional men's, still find their understanding is quite simple. As well as guys, girls want a sincere friendly attitude. They like it when they exhibit the attention and compliment. And, as well as boys and girls appreciate a good sense of humor and jokes.
If you liked a girl and you don't know how to tie a conversation with her,
start
with the most simple: smile and greet her. Smile is a really powerful weapon in communication. It can be open, slightly confused, friendly, slightly sarcastic, gentle, funny and a lot of what. Try to have your smile looked warm and sincere. No man, especially a young girl, can not ignore such an invitation to get acquainted.
Often young people say they just don't know what to talk with girls to trigger their interest. Open one important secret: the topic of conversation no is not important, unless you take care of business. At the beginning of Dating, you can comment on any surrounding event or phenomenon, slightly to joke about this, you can ask the opinion of girls or by herself. Do not forget only that we should not joke about the interviewee, until you know her well enough. Even innocent in your opinion a joke may seem offensive and cause a negative reaction.
To produce a positive impression on women, it is worth spending a little time and learn the art of compliment. It is important to remember that a compliment is not flattery, but a way to say something nice to please him. Your compliments should be light and look natural. Do not artificially to invent some outstanding qualities that ladies obviously do not. So we should not make the too obvious compliment, "cloying". To say for the first time met the girl something like: "Your lips are delicious, just like sweet cherries", clearly not the best option. Such a compliment can be perceived as offensive or stupid. Much better to demonstrate that you're excited about this meeting and you enjoy communicating with interesting and charismatic person like this lady.
Guaranteed to arouse interest of the girls need to remember an important psychological trick: it is always useful to talk about the other person than about himself. A lot of guys trying to make a positive impression, make a serious mistake – you begin to talk about themselves, demonstrating their achievements and outstanding quality. And very often achieve the exact opposite effect – women are beginning to consider them narcissistic blowhards. To strike up a casual conversation, ask what your companion where she learns what she likes. And most importantly, don't forget to listen carefully to the answers, then the girl herself unwittingly will tell you what to talk, what pleases her and what it can inspire.
Advice 2 : How to start a conversation with a girl on the Internet
In an age of advanced technology and virtual opportunities, it would seem, is not difficult to meet and communicate with the opposite sex. Everything is simplified. But before some young people still face the question how to establish a relationship with
a girl
on the Internet?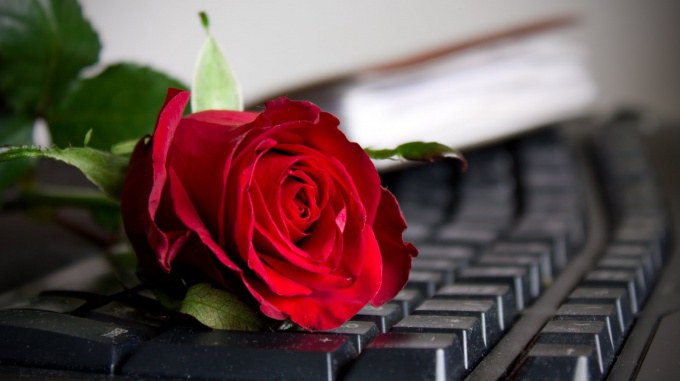 Instruction
You decide. The first thing you need to start is to find a suitable site. Better that he expected the questionnaire and photo albums, so it will be easier to evaluate the candidate and to draw her attention to himself.
Next step: the questionnaire. A small presentation myself. Here, the main thing is to be careful and in any case not to unleash a ton of information about your problems, not to attribute someone else's quotes (stupid annoying girls), to postpone the offer of sex (vulgarity can to push her away), and poems and other romantic gadgets Express for a first date.
Your profile needs to be original, but this, too, will not overdo it. Than more it is, the better. If possible, try to convey confidence, determination, calmness.
Now about the photo. The should be of high quality. It girl will you appreciate. Homemade photos in pajamas, from a friend's birthday and made at arm's length for the phone definitely will not pass. The girl will pay attention to the photo that will reveal you as a person, is interesting and unusual.
The first sentence. "Hi, how are you doing?" soon disappears. Believe me, it writes every second. It is better to use information from her questionnaire. Don't let it be a haunting question concerning it. Girls appreciate the attention, and the interrogative form of the message suggests an answer. A little sense of humor, preferably no more than ten words in the message and the complete lack of grammatical errors! Almost 90% of cases she will not miss it.
The message was hooked, started a correspondence. Try to adapt to it. You can talk about her dog, that she watches or listens to. Do not ship a girl your work, stories about past relationships at all smaller about yourself. When she finally speak, it will be ready to hear from you anything.

It is at this point necessary to go on personal communication and to take her phone number. Boldly and simply: "Maybe I'll call you, tell you how yesterday went to the club?" The result will not keep itself waiting long.

And then... Then it all depends on you.
Advice 3 : How to start the conversation in the network
A hero of our time was the Internet. The whole world is now one big village, and thanks to social networks, on the Internet you can even find a page of his neighbor on the floor below, with whom you never say Hello.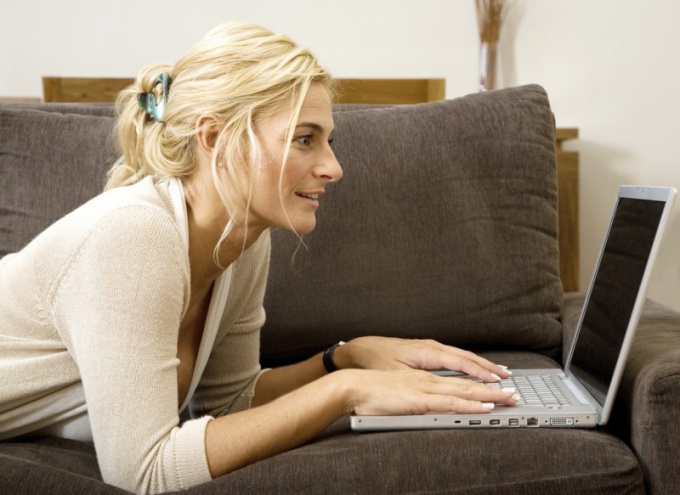 You will need
- Internet access
accounts on social networks
Instruction
Examine the profile of the person with whom you want to communicate. View his photos, find out he is friends with whom, what his Hobbies and interests, what music he listens to and what movie goes. Social networks provide great opportunities for exploring and finding people with the same interests. Don't ask things that are already written in the profile.
Ask open questions so the interviewee could not clearly answer "Yes" or "no". Then we can get into a deadlock, not knowing how to continue the conversation and will be followed by an awkward silence. Instead of a question - "Liked this book?" ask "what is remembered in the book?"
Do not use slang ( e.g., "pantokaltsin"), try to write correctly, without spelling and punctuation errors. Your communication will surely start in writing, so take this seriously. Your messages - a kind of calling card, your initial image. Try to make it enjoyable.
Don't answer just smiles and monosyllables. Such responses can create the feeling that you are not too interested in chat and you're trying to get rid as soon as possible.
Try not to lie about themselves, because if the communication comes to meeting in reality, there already do not hide the truth. The more tip - be yourself - never lost its relevance.
Take your time. On the one hand you have human interest, the other to push is not worth it. Try to avoid personal and intimate topics.
Note
Do not interrogate the interviewee and do not forget about humor. The conversation should be interesting and not annoying or sleep.
Useful advice
Have for Dating the person from your town there is a good way. Ask friends and write "Hello, in the club was seen". People don't remember these meetings, so the method works perfectly.
Advice 4 : How to start a conversation with strange girl
Sometimes shyness and indecision can really change a person's life, if you hurt to say something at the right time. Particularly it binds the guys at the sight of an attractive stranger, which touches the soul, but so scared to speak.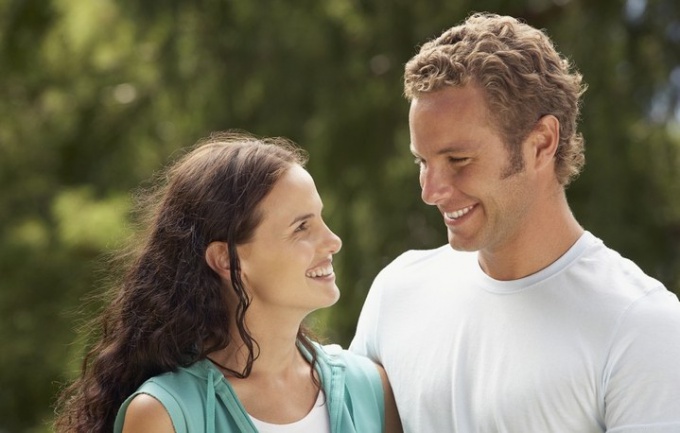 Instruction
Analyze the situation. It must be done quickly, assessing the situation. It is not always the case in the absence of courage – maybe now is not the time or the place for Dating. But you can understand it, being directly in that situation.
Rate your appearance. When meeting one glance is enough to understand, should it continue or is it better now turn around, and go in the opposite direction. So if you are not sure which look amazing, maybe we should postpone the meeting at a more convenient case, because a second chance may not be.
Think about what to say. In order not to stumble, not to look stupid and ridiculous, at least try to imagine that you can say that the acquaintance began and continued.
Don't forget about humor. Many girls appreciate guys that feeling, besides it will help to ease the situation and contribute to the warm familiarity. But remember that humor should not be excessive, not vulgar and not Intrusive.
Keep your distance. Remember about the basic rules of etiquette:
speak
with respect, do not come and sit down so close that the girl will hesitate or will be forced to make a comment, do not ignore her interests (if she's listening to music, reading a book or talking to someone, then apologize for interrupting her and only then talk about what was planned), do not impose, if the girl has made it clear that he does not want to meet.
Do compliments. Let them be sincere and honest. She may not react to the words that her eyes sparkle like diamonds, and will appreciate the fact that you will notice the warmth of her smile or a gentle tone of voice.
Help the girl. If she carries a heavy bag or it makes her uncomfortable to go on the slippery road, then focus on how to help her, not that as soon as possible to meet. Your actions she will appreciate it more than words and compliments.
Act boldly. Don't let shyness deprive you of the chance to get acquainted with the girl, caught your heart. If the situation and circumstances have to familiarity, no need to wait for a happier occasion.
Advice 5 : How to correspond with a girl
Modern technologies allow to communicate with anyone, even if your partner is on the other side of the Earth. This is very important especially for shy, reserved people who find it difficult are conversations happening. For example, a person who wants to come and get acquainted with the girl, but can't overcome his shyness, afraid to expose themselves to ridicule, it is much easier to communicate with her by e-mail, Skype, social network "In contact", etc.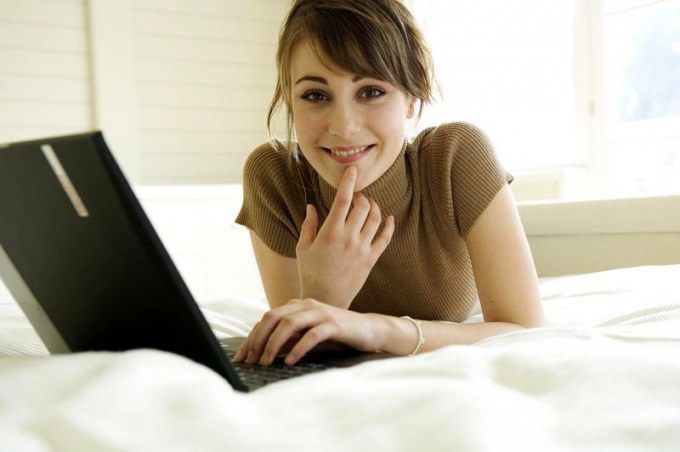 Instruction
First of all understand and remember: you can be as good, interesting, well-mannered, versatile developed person, a role model, but she doesn't know. She does not see you, she will make the first impression on the first your message. So try to get this impression was not erroneous.
Avoid anything that may seem to her brash, tactless, even just being over-familiar. If then over time you become friends, then we can allow some frivolity, and in reasonable limits. In the meantime, try to strictly observe the rules of etiquette and netiquette.
However, avoid standards, templates. As, for example, she can distinguish you from many other men who visit her page? How to highlight you background, if you're sending her the first message, limited to set phrases like "hi! How are you doing?". Don't be surprised or take offense if she will answer you very cautiously or did not answer.
Exactly the same ought not in the first message "open soul", giving a lot of information about yourself, even if you have something to brag about. This will likely produce the opposite effect: the girl thinks you are a talker and a braggart. If she wants then to communicate – the question is purely rhetorical.
So try to observe the "Golden mean". Be polite and together with the original. Let us only the necessary minimum of information, but as to interest, to intrigue
the girl
.
As soon as will move your correspondence, we compel her confidence that you are sincerely interested in her and her Affairs, Hobbies. Ask probing questions sincerely rejoice in her successes, achievements. Sometimes I can give her a tactful, unobtrusive advice. Do not forget about the praise, the compliments, because any of the fair sex are very important. And then be sure that she will make a good impression on you, and your communication will give you a lot of pleasant moments.