Instruction
Inexpensive vacation in Bulgaria, you can, by going back to savage. With self-relaxation, you will be able to save on the services of travel agencies.
Choose the resort. The cost of accommodation and meals at different resorts in Bulgaria are different. The most popular such as Albena, Golden Sands, prices about two times higher than at is little known. Resorts, located North of Burgas, payment for all services will be an order of magnitude higher than those that are located South of the city. One of the best places to go is the seaside. This is an internal resort. The rest here mostly Bulgarians and Europeans. Russian there is very little.
Select a budget hotel. The cost of living in different resort towns depends on the proximity of the hotel to the sea and level of comfort. In Primorsko you will find the hotel located on the beach is only 30 metres away. There is a smooth descent to the sea, which is undoubtedly convenient for parents with small children. The room usually has a TV with Russian channels, air conditioning, shower, toilet, fridge. Half of the rooms with a sea view. In season this double room has a price of 25 euros per day. And, for example, the cost of the same rooms at Golden Sands you will fall to 100 euros per day.
Pay attention to the choice of the season. It is no secret that the prices of food and accommodation in the resorts of Bulgaria in July or August (peak season) is slightly higher than in June or September. For example, in September you will be able to save 20-30% of the cost of living.
To save on food, better to go to eat at cheap cafes, where resorts abound. Even in peak season you will spend for a family dinner 10-15 euros, if you do not abuse while expensive wines. You will not be hungry, because the portions of side dishes and salads offer a huge. Dinner for one adult at the hotel for about 7 euros.
To get to the destination in different ways: by train, by plane, by car. But if we are talking about cheap vacation, preference should be given to the bus. 24 hours moving, you pay about 75 euros. If you decide to fly from Moscow to Varna, Burgas and Sofia, can be reached by flights "Bulgaria Ejr" and "Aeroflot", flight duration 2 hours 55 mins Aeroflot offers flights 6 times a week and "Bulgaria Ejr" - 7 times. Average ticket price - $ 400, but there are special offers. If you travel by train, the trip will cost you about 200 euros.
There are things that you should bring with you, so you do not give them extra money. Take the boiler. He is very useful. If you smoke, buy in advance and taking with him a pack of cigarettes (depending on how long you are going to rest). In Bulgaria, cigarettes are very expensive, therefore consider this point in advance. And don't forget to bring a first aid kit and a supply of water. Moments of acclimatization can be difficult for you, so all you need to provide. Take your camera with you. Better to capture your vacation than to pay for the services of private photographers.
Advice 2 : How cheap to rest in Bulgaria
Today Bulgaria is one of the most popular countries for the rest of our countrymen. It offers sandy beaches, mild climate, quality food and huge portions in restaurants for their low cost. Travel agencies offer numerous travel packages to this country. But if the cost of such a vacation you can't afford it, you can save considerably, planira the trip themselves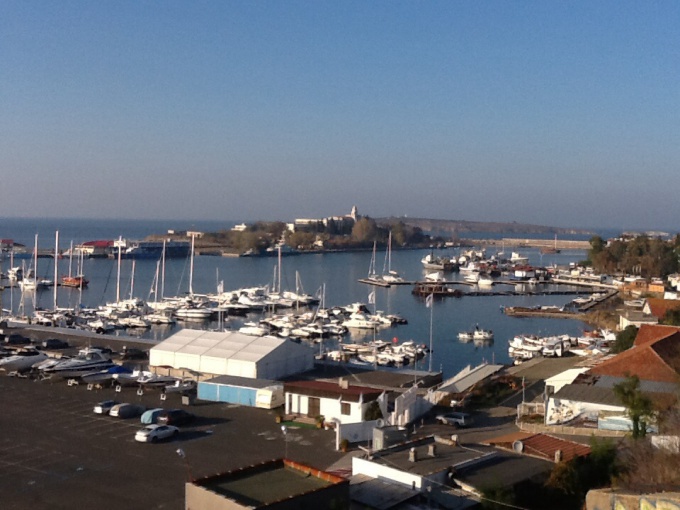 First, you need to take care of the visa. It should be remembered that in Bulgaria you can enter on a Schengen visa or if a visa is not, you need to make a Bulgarian tourist visa. Cheaper to do a visa through the Embassy of Bulgaria, located in the city of Moscow on Mosfilmovskaya street. You should plan your vacation in advance, then you will be able to significantly reduce costs. When choosing dates of travel, you need to consider that in Bulgaria a few seasons: low season ( may, early June, late August, early September), high season (late June, July, beginning of August). Prices for accommodation are cheaper during the low season. To stay required to rent this apartment. Studio - 35 EUR for one bedroom apartment - 40 euros per night, 150 metres from the beach. All apartments have kitchens, so you will be able to save on Breakfast and possible dinner and sometimes lunch. From personal experience, it is better to rent an apartment from Russia in advance. Later in the season to find a good apartment at a low price is almost impossible. By choosing this apartment, and to determine the date of the trip, it is necessary to take care of the fare. There are several options : by car, train, plane. If you are eating for more than two to three weeks, and you have more than two people, you can choose to travel by car. If your trip is short it is better to choose a plane. For Charter flights the cheaper tickets. You can buy tickets on travel sites and travel agencies. Planning your trip, it is necessary to go to insurance company and take out health insurance and my car insurance or "green card". Medical services in Bulgaria are quite expensive. Going to exchange rubles to the Euro. Although in Bulgaria willing to change rubles into the local currency, the Bulgarian Lev, the exchange rate is not quite favorable, especially in the season.