Instruction
The cultivation period from 1 month to 3 - very important in the life of a puppy. At this time he is developing and growing. Diet full. It is necessary to give milk, beef, sea fish, greens, vegetables, cereals. Be sure to add mineral supplements.
Puppies feed at least 5-6 times a day. Let small portions. Meat and fish boil, grind in a meat grinder. Gradually begin to give the finely chopped pieces of food. Don't feed your dog fatty meats, beef or chicken. All other varieties of meat to give not recommended. Be sure to enter in the diet of cheese, dried fruit and raw egg.
Puppies eat a little, but it should not disturb the host. Huskies eat far less compared to other dog breeds. The main thing that should be concerned, it is not the quantity of food eaten and its quality.
If the puppy has a good appetite is present, then the number of feedings should be increased.
To strengthen teeth let's dice (not tubular), stew, tendon, raw. Cooked bones are poorly absorbed.
Adult dog translate into 2-3 feeding a day. Be sure to give protein foods, vegetables, raw and boiled. Before increased loads, the amount of protein and proteins to increase.
Never mix dry dog food with the usual food. This dog will be upset stomach.
Salt in food need to lay down, but not in large quantities.
Periodically, the feed add crushed garlic. It is a good prevention of worms.
Always place a bowl of clean drinking water.
The diet of pregnant and nursing dogs increase, at the expense of meat, fish, milk, vegetables and cereals. The dog put on four feeding a day.
Advice 2 : How to raise the dog Laika
Husky – dog breed hunting, it is this instinct she has developed very well. So before you buy that puppy, you ought to think whether you will be able to provide not only suitable conditions, but also the right to raise it.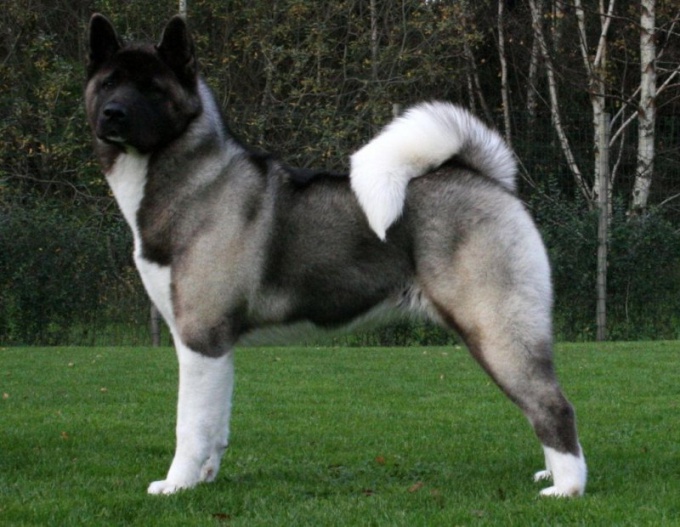 Instruction
Even if you plan to keep the dog in the yard, for the first time, while she fulfilled 4-5 months, keep it in the apartment. Determine the puppy a quiet place away from heaters and drafts. Don't let him sleep on your bed or on chairs. You cannot keep the puppy on a leash or alone, in a dark, enclosed space. Not pereselyayte it out until last winter.
From an early age, teach your puppy to ask to the yard: take him outside or put in a special box with sand at the first sign that he needs to cleanse the bowel. Usually starts podkalivat and whirl, looking for the right place.
From Laika, select a nickname and begin to teach her. It is not necessary to invent fanciful names stay for a short dissyllabic, but sonorous and beautiful. Traditionally nicknames likes pick up on the name of hunting animals, rivers, lakes, the nature of the dog and its color.
Properly feed your dog, fulfilling all the necessary requirements. Don't leave her half-eaten bowl after another feeding food, always fresh water. The puppy should get everything necessary for the proper development and formation of the skeleton nutrients, vitamins and minerals. Do not feed your dog what you eat yourself – smoked, spicy, salty and sweet. To suppress all attempts to beg a morsel from those who sit at the table. Monitor her height and weight, conduct deworming.
Laika needs a lot of time on the street. Already six weeks of age, take the puppy for walks, the duration of which then increase to 2-3 hours daily. Play with it outdoor games, model while the necessary commands. After three months, transfer a walk in the woods. At first the puppy will stand beside you, then begin to run off, exploring the area. Do not beckon it to yourself too often, get used to the fact that he always remembered you and knew how to quickly find. Hide from it, learn to seek you out on the trail.
On warm summer days start to teach your puppy likes to water – bring your walking and playing on the shore. Go into the water themselves and beckon to his dog. Forced into the water to drag the dog in any case impossible. If she's afraid of water, use a favorite toy, that first drop near the water, and then further into the water.
Teach from an early age to wear the puppy ponosku is the ability of the huskies in the blood, it should only record command. From the age of three begin the gradual development of all necessary domestic and hunting commands: "take", "lie", "sit", "look", "no", "voice". The first team that he needs to learn – "place" and "me." Always say them clearly.
Raising a husky, never yell at her and, moreover, do not punish severely. The beatings will break the dog's character, she will lose trust and start to fear not only you but everyone around you. Especially sensitive and vulnerable of the Karelo-Finnish Laika. Without punishment, unfortunately, will not do. In this case, it is sufficient to take the dog over the withers and slightly shake it, as do bitches with puppies or leaders in flocks. The punishment should follow immediately after the offense, after 5 minutes the dog will not understand why. Be love, perseverance and patience to raise a dog Laika.
Note
Training a dog is basically that you indicate her role in the family hierarchy, and she follows this role. The social structure of humans and dogs are similar in many ways. In relation to a person who is at a higher level of the hierarchy, we follow the same rules as dogs in their pack.
Useful advice
If you want to educate your puppy obedient, neat, cheerful, do not spare neither time nor effort. Start training the puppy as early as possible. When training a dog you need to follow the known rule that all extremes are harmful. Unconditional love, like excessive strictness in dealing with your pet, will not help you to grow a good dog.
Advice 3 : How to raise a hunting Laika
Husky is a breed of hunting dogs. They are used for hunting bears, fur-bearing animals, hoofed animals, forest and waterfowl. Hunting Laika must have good instincts, hearing and vision, ringing voice, to be light, quick, agile, hardy and able to swim well. The dog is very affectionate, attached to the owner and members of his family.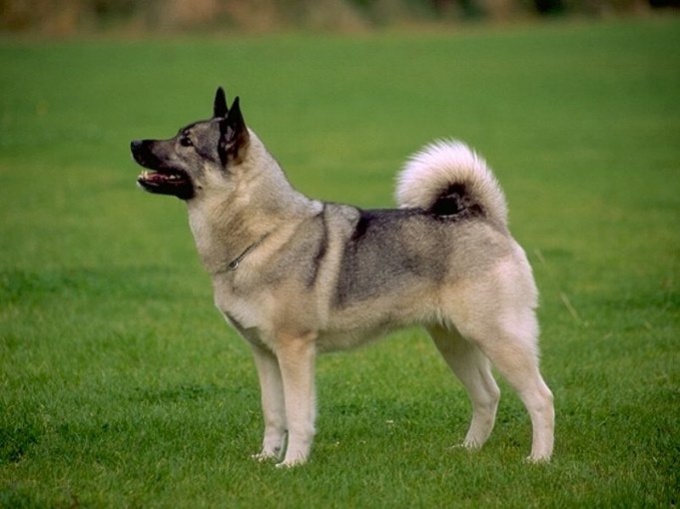 Instruction
Don't forget that training the hunting dog is the stage of knowledge of the individual characteristics of your pet. The proper upbringing of the puppy is reached the normal formation of the nervous system, to develop a range of skills.
As soon as a little puppy appeared in your house immediately accustom him to portirovaniyu. To do this, use a rubber toy, but it is better to prepare in advance rag semblance of a bird's body with attached to it the wings of a duck. Such lessons are held several times in a day to complete testing.
Six puppies ready to its first exits in the forest. Try to accustom the dog to contact with you, she should be able to track your movement. Gradually, the husky will get used to monitor your movement on the trail and at the hearing.
Walk in the woods will allow the puppy to learn to overcome various obstacles. At the same time teach your dog to cope with water obstacles. For a start it may be small puddles or streams. Choosing a place to stay, try to sit on the shore of a lake or river. Young husky she goes to rummage in the bushes, paddling in the water, pulling from the bottom of the rotten roots, thus be yourself to get used to the water. Continue practicing parterowe from the water.
Special attention to practicing prohibiting command "no". On your command the dog must immediately stop any unwanted effect. At the same time teach your pet the command "come", "sit" and recall whistle. Get a higher whistle tone, then it will be better perceived by a hearing aid the huskies.
Before the opening of hunting on duck bring the dog in duck lands and introduce the smell of poultry. It can be wild ducks, and you can go on a special training station and show Laika decoy duck.