Instruction
The easiest way, even knowing nothing about places of entertainment in the capital, to go to some shopping center. Some of them from the metro stations even free buses and taxis. If there is a desire, something to buy, because in such shopping center has literally everything, from food to cars. But apart from outlets, you will find there's large modern cinemas, ice rinks, parks for skaters and skateboarders, pools, fitness centers, etc. where interesting and useful to spend time.
If you are resting in the winter time and you are interested in sport, in Moscow you can find many sites for fans of figure skating. Ice rinks are built in many parks and recreation areas, in particular in the Park of culture. Gorky, Sokolniki, Kolomenskoye, on the Patriarchal ponds, Hermitage garden, etc. There is even a special kinematic where you can ice skate and to watch movies and clips on the screen area of over 200 sq. m.
At the same time of the year Muscovites and numerous tourists visit the local ski resorts, in particular, in Kurkino, Krylatskoye, Štěpánov, Novo-Peredelkino, on the Sparrow hills, etc. If you want to ride on skis or a snowboard, but do not possess the necessary skills, it does not matter. While many clubs work with schools and experienced trainers, under whose leadership you and your friends to quickly adapt to the mountain slopes.
At any time of the year you can have fun at Russia's largest family entertainment centre "Fantasy Park". On its territory there is a wonderful water Park, sport clubs, roller skating, bowling, arcade games etc.
In summer, very popular in the capital, enjoys water skiing. With this, you can go to the sports complex "Olympic", Ivankovskoe reservoir, in Strogino, etc. to go and get his portion of adrenaline, you don't need to carry special equipment: all you will be able to rent.
In the ENEA you will find a lot of fans of the power bokinha — runs on Jolly jumpers, skyrunner, power-riser and other mechanical products resembling stilts. Fans of running and jumping usually going on Saturdays and will be happy to accept you in their company.
No less interesting is the trip to the clouds in a hot air balloon near Moscow, in Istra, Dmitrov, Sergiev Posad, etc. You have the opportunity to look at the surroundings from the height of bird flight. Sailing through the air over hills and plains, lakes and rivers, fields and forests, you, no doubt, will experience an incomparable feeling of elation.
For lovers of war games in the capital has also established a lot of paint. They have their own page on the network, and if you and your friends decide to "fight", get in contact with some of them and agree. You will receive special uniforms, paint balls, grenades, weapons, participate in a battle and fun to spend time.
After a day of active entertainment, in the evening you can relax walking through the city, sightseeing or going to the theatre or any social events. Them in Moscow it happens a lot, and something new you will find always.
Advice 2: How to spend your weekend in Moscow
The weekend is a great time to unwind. In the capital you can enjoy hundreds of interesting things: walk along the Moscow river on the boat, wander around the city centre, relax in the Park, go to the theater or Museum. It all depends on your desire.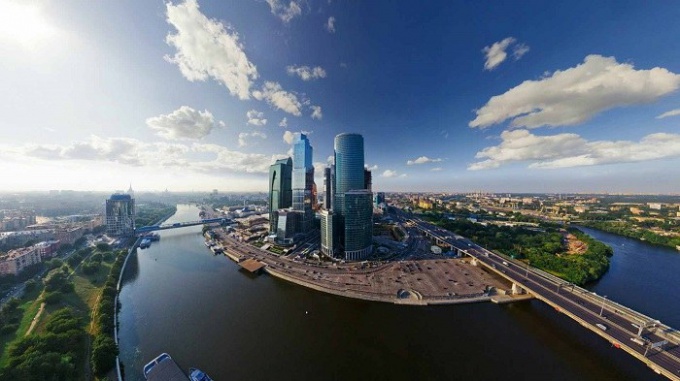 Instruction
Lovers of romance can enjoy a ride on boat or river bus on the Moscow river. This is best done in the company of their loved one. With river transport to see the city in a new light. Especially good
night
walking along the river with beautiful decorative lighting embankments look absolutely fabulous. Or buy tickets for a night bus tour of the city, is a great way to take a new look at Moscow.
Parks perfect for family holidays. Bitsa Park, Kolomenskoye, Tsaritsyno, Sokolniki offers a wide range of entertainment. Here you can walk, ride rides, relax from the hustle and bustle among the flowers, fountains and forests. In the city parks, you can forget about the city noise. In the winter they can skate with slides or rollers, and in the summer enjoy a picnic under the open sky.
Art aficionados can spend part of a weekend in the museums of the capital. If you love classical paintings, visit the Tretyakov gallery, if you prefer the avant-garde – in "Winery". Those who like unusual museums will certainly find interesting the chocolate Museum, where you can not only learn about the history of chocolate and see the manufacturing process of the sweets and do their tasting.
In inclement weather it is very nice to sit in a nice restaurant in the city has a lot of chain establishments and a variety of unique art-café. Among the latter, it should be noted Cappuccino, sumptuous interiors and wall painting are juxtaposed with an almost homey feel, the menu includes Russian, Italian and European cuisine and more than a dozen types of coffee.
Outdoor enthusiasts can find numerous indoor skating rinks of the city that operate year-round, roller rinks and bowling clubs where you can have a good time with friends.