Instruction
Of course, a fun timepastime and leisure in Moscow – not a cheap pleasure. But sometimes man needs the adrenaline and drive. A new round of Moscow fashion – extreme entertainment, as the demand is great, the offers are growing like mushrooms in rainy weather.
One of the most popular entertainments in the capital of downhill skiing and snowboarding, these sports are engaged in a huge number of local residents and visiting tourists. And the lack of snow is not the reason for the cancelled trip as a ski resort has a special snow making system. These slopes can be found in almost any part
of Moscow
: in the North-West and the North ("snowball", "Kurkino" and "Krylatskoe"), the Dmitrov direction ("Stepanovo", "Sorochany", "Free"), the South ("Kant", "Novo-Peredelkino", "Sparrow hills").
You've probably heard of this extreme sport like power bocking, it is based on running on jumpers – mechanical stilts. The jumpers firmly fix the knees and feet are attached with straps. Hire these stilts and arrange with friends competitions: high jump, sprint a hundred or five hundred meters, the long jump. This game will also be important for corporate events with a moderate amount of alcohol.
Fun summer in the capital, guaranteeing a lot of positive emotions and adrenaline rush – waterskiing. If you have never in my life stood on these skis, and features instructor after the introduction will be in charge of your safety on the water. In the presence of large amounts of money and rights, you can rent a boat, diving and water skiing. Thus you will cheerfully spend time with a noisy company.
Interesting, fun and popular team game of paintball. It means fair competition and commanderstories. And if you have a rest with friends on nature, and do not want to go anywhere, you can call and cause the paintball to a place of rest. You will be offered a special outfit, color balls, masks, grenades and weapons. For the organization requires a minimum of twelve participants.
If you are a lover of speed, then your service karting club. Closed or open alignment of any complexity can be found in almost every part of Moscow. Riding on the karting is available for everyone, regardless of gender, driving skills and age. This is an opportunity to experience the feeling of a racer, while being in complete safety.
And in the evening you can go for a walk in Moscow, see the sights, eat in a restaurant or cafe, and then head to the night club.
Advice 2 : Where to go in the company
Finally ended the working week, and the long-awaited weekend. Immediately the questions arise: how and with whom to spend a weekend, to make it interesting and fun?
Where
can I go? How much money will I need? The main thing is to correctly tune in to the weekend, because the ability to relax is one of the success criteria.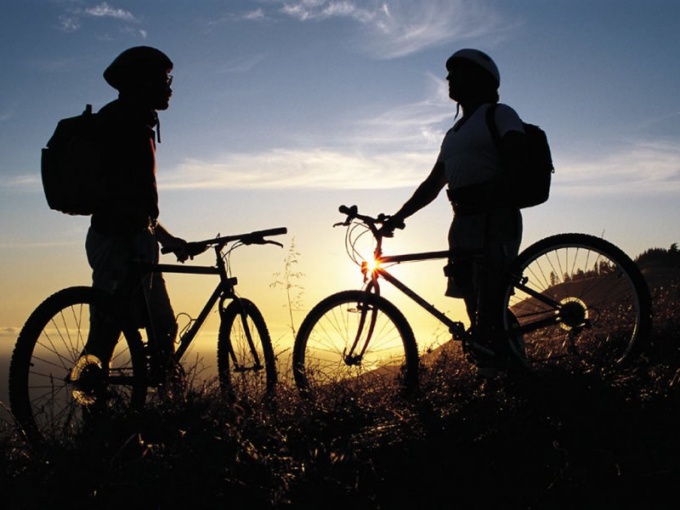 With the onset of spring days open summer season. A trip outside the city, to the country, as corny as it may sound, is very good relax. Hike a large company somewhere in the suburbs, fry a shish kebab on a fire, play volleyball or football, go fishing and simply soak up the sun – what could be better.Take a trip to the nearby town or take a tour of reserved places. Walking around an unfamiliar city, going to local cafés or restaurants, visits to various cultural locations will bring a lot of impressions and pleasure. In cold or rainy weather you can go the whole company in the sauna. For a large company this kind of vacation wouldn't cost much, but output will be great, besides it will bring health benefits. In saunas presents a whole range of services for every taste and steam rooms (Finnish, Turkish, Russian), and swimming pools, karaoke, Billiards, etc. For lovers of active holidays a good option is Cycling or rollerblading. It all depends on the preferences of the company. Plan your route in advance, then you will see a lot of beautiful places of your native city or its environs. Arrange a halt somewhere in the woods, take a break from the bustling metropolis. Do not neglect urban activities. Examine the poster the day it be sure to find something suitable for your company. For example, a concert or exhibition.If funds allow, buy a ticket abroad or at the seaside. Well, if the company has no extra money, spend a weekend in the hotel. Gather friends and play a Board game like "Monopoly." Game time is approximately 3 hours, during this time, and the communication will take place in a relaxed home environment and coffee you can drink, and talk on topics that interest you.