Instruction
Locate the icon "my computer", click right mouse button on the icon in the drop-down menu, select "device Manager". A window will appear in which you will see "network adapters".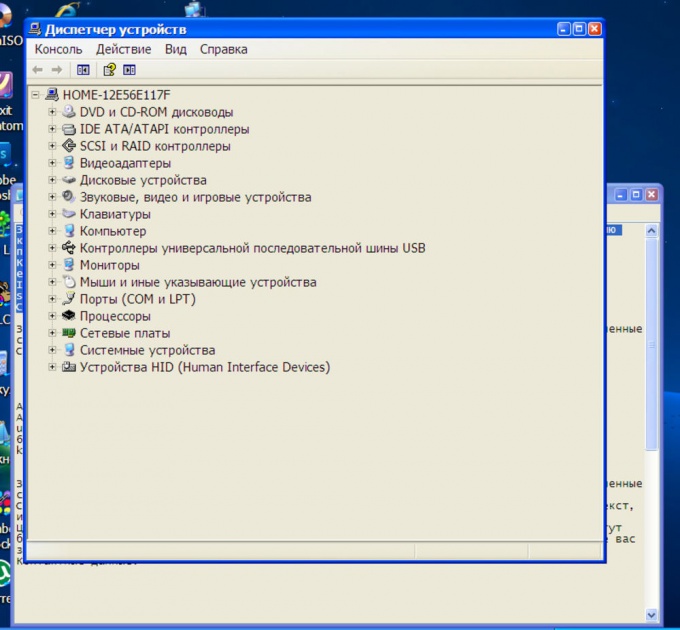 Click the right mouse button on the words "network adapters". Select to update the driver. A window will appear in the wizard of the hardware update. Here it is proposed to automatically install the driver. Keep it as is and don't press anything. Next, focus, insert the floppy disk with the drivers that you have to be (it usually comes with the purchase of a computer). Now press "next". Searching for drivers.
After the program has found the driver, you are prompted to select the driver you want. Select, click "next". Is to install the driver. When finished, close the installation wizard.

Restart the computer and then configure the network connection.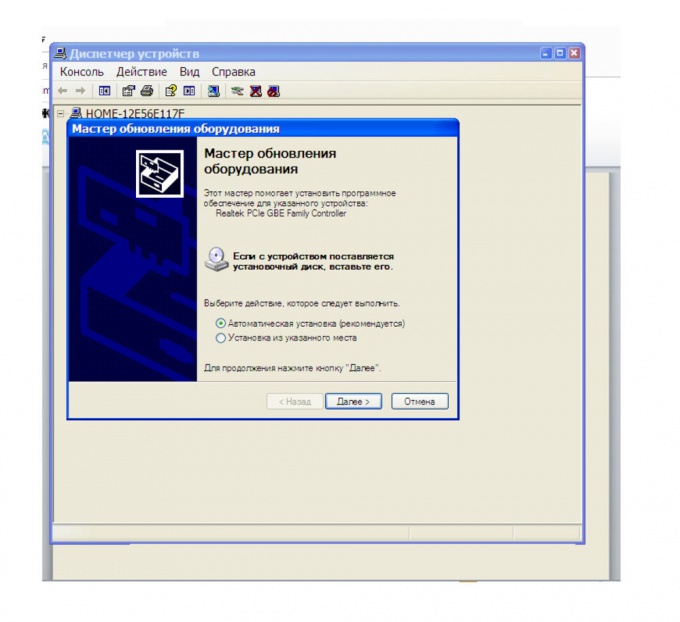 The arc option. If a disk with drivers there is no need from another computer to get online and download the necessary driver.
The downloaded installation file driver for your network card, copy to your computer. Remember the location where you copied the driver. Do the steps in the first method. Only now in the new hardware wizard select "install from a list or specific location". Click "next".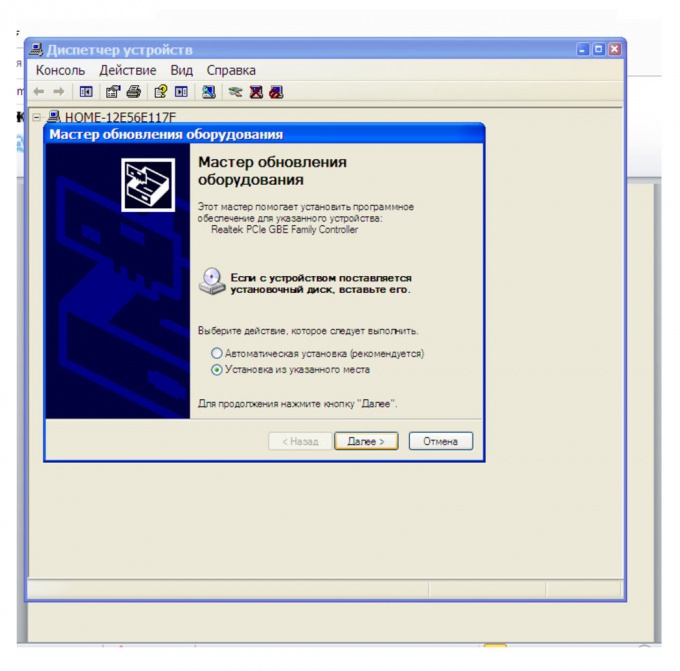 Put a tick in "include this location in the search". And using the "browse" button select the location where you saved the copied network card drivers. Click next. Is to install the driver.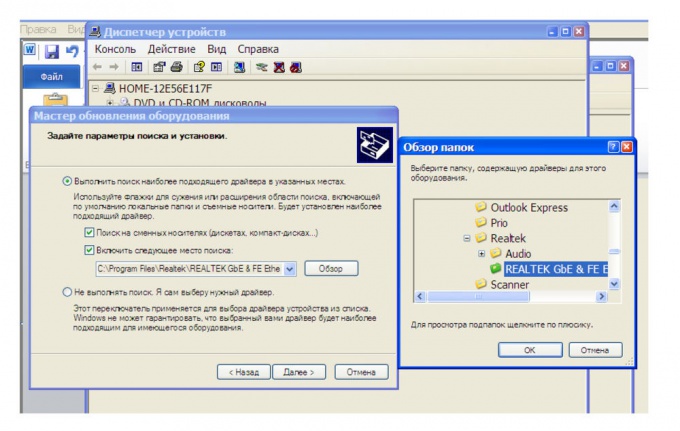 Useful advice
On the same principle to install the driver and not only on network map, but also on other devices.