You will need
- corporate identity;
- promotional products.
Instruction
Focus on advertising in your area or neighborhood. Because pawnshops today, many potential clients are unlikely to want to go too far to use your services. Your main task: to inform residents about the presence of similar establishments nearby.
Think of the branding of Lombard and memorable logo. In this case, it is advisable to use the services of a professional designer or marketer. Your goal is to stand out with a visual on the competitors. In addition to corporate identity, you can develop a memorable slogan to be part of an overall advertising strategy and will instantly associate it with your Lombard.
Print cheap leaflets, designed in the corporate style, and distribute them in the mailboxes of nearby houses. They specify the basic information about the pawn shop, hours of operation, types of accepted goods. Post posters with the same text in public transport, in shops.
Develop some schemes of payment of interest and payback values. For some clients it's more important to get your hands on a large sum for a short period, whereas for others use the money as long as possible at low percent. However, in most pawn shops there is only one method of work. Developing a flexible system, you can increase the flow of customers.
Expand range of products that take the pledge. In addition to the most popular jewelry, try to make home appliances, furs and even cars. Of course, this way of working involves the creation of certain conditions of storage and the availability of qualified appraisers. However, you will be able to earn the reputation of a pawnshop, where contact is most advantageous.
Note
It is not necessary to attract customers with low interest or other price strategies. So you are unlikely to significantly increase the flow of visitors, but will lose a part of profit.
Advice 2: How to open a pawn shop in Ukraine
The Lombard business in Ukraine is quite well developed, but open a new business and survive in the market will be very difficult. The reason for this is high competition from large enterprises, increased state attention to this sphere of business and the need for large starting capital. What you need to do to open the pawn shop?
Instruction
Do not invest in the opening of Lombard their last resort. This business is quite risky, so there is a chance to be left with nothing, but still be in debt. Prepare to work with a huge number of documents and constant contact with the various inspection bodies.
Find a suitable room. It should have a minimum area of 60 square meters and be divided into several parts: in the first take clients and make assessment of the pledged property, the second stored charge. Should be a room for the accountant and cashier, as well as a retail space where they sell things remaining unredeemed. The building should be well renovated and tastefully decorated, after all, it is customers will judge your well-being and reliability.
Fill in the necessary papers. This is a very long procedure, but the basic documents – the permission to trade jewelry, granting loans, certificates that all your employees received the required training. You will also need to register the LLC to register with the tax authority and organization for the fight against money laundering. This is just a small part of bureaucratic procedures, so be patient.
Equip the room with everything needed. You will need a scale for jewelry, showcase, cash register, computer with licensed software for collateral activities. Also required a large and reliable safe storage of mortgages. Do not risk your firm and the health of employees, install an alarm and hire a security guard.
Pick up the staff. You will need to find an accountant, cashier and merchandiser - appraiser. What of the appraiser depends on the prosperity of the pawn shop, so pick a professional. Also will need an administrator, but the functions you can perform yourself.
Determine interest rates, and you can open the pawn shop. If the company will stay afloat, all the costs it will pay for itself in one to two years.
Advice 3: Online seminar or training how to sell, promote
Expensive product in infobusiness, as in any other business, to sell pretty hard. It is not enough just to put on the website a detailed description of information products and place at the bottom of the button "Buy" and then just to look forward to. The situation will not change: an expensive item will sell very slowly.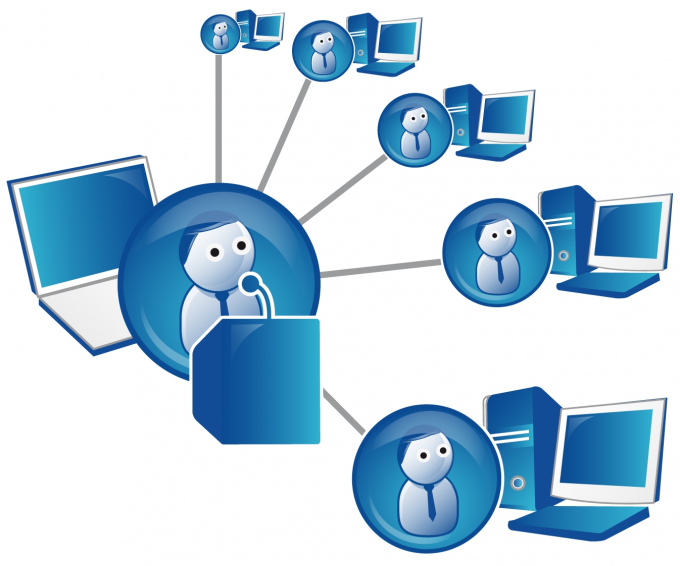 Much better to cause a stir, and then start to sell. It is much more efficient! But it is not necessary for poor readers to pour a huge stream of advertising slogans. All you need to do so gradually, without imposing and aggression.
For a successful start it is better to send an invitation to the potential buyer and only then in every email to send him information about the course. The main rule – gradually, gradually. And then you can open the sale for a certain period of time.
How to encourage the subscriber to purchase? You need to consider few very important points.
Be sure to work on a colorful history. The product appeared not just so, his appearance is due to some special event in the life of infobiznesmena. For example: "I was taken to mentors guru infobiznesa and revealed their secrets."
Need proof that the material really is of interest to subscribers. People participate in discussions, debates, write comments, Express their opinions.
Without fear anywhere. For example: buy someone else, will increase the price will not be available.
The expert status needs to be confirmed. Diplomas, certificates, books, articles, etc.
Waiting. The client has matured, he wants to buy the product in that very moment, but the time has not come yet. The more a customer waits, the more will be sales.
Proof of viability: there is overwhelming evidence to support the results.
An unexpected surprise. A surprise is something not expected buyers.
Emotions. Boring texts are unattractive, cause depression and sad memories of monotonous lectures in the school and University.
Easy. People buy a simple solution to their problems. Everything should be clear, without mathematical formulas and Chinese language.
The persuasiveness of the texts. Must be customer testimonials, and warranty.
Interaktiv. More webinars before the start of sales.
An interesting format of presenting information, their own personal writing style.
And more importantly: in the end is able to prove to customers that the rate they really need. If they did, then the job is done and you can enjoy success.