You will need
Assessing the target auditorii
Brochures, flyers, business cards, banners
Competent interior design
Personal charm
Instruction
You first need to identify the target audience of salonand on the basis of General profile of potential customer to build a system of promotion of the salon. In the part of the target audience, you can allocate a special, small group of customers who potentially may subsequently become part of the permanent. For example, as the main target audience of salonand beauty in the building of the business center optimally choose the women working in nearby offices. But for a small salonand in a residential area a good target may be retired and looking for a lady over 50. In an additional group of potential customers it is possible to try to work with women on maternity leave.
The is a salonand need to develop based on the specifics of the target audience. To attract salon business lady, information about services should be placed in the most prominent places in the business center - Elevator landings. A good advertising campaign may be just a personal visit to the offices of the business center, leaving business cards and informing about the opening. In the brochures or the flyers is point convenient for working women the work schedule of the salonbut also to highlight the good location of the institution.
Brochures, flyers, business cards and even personal invitations to the residents sleeping areas better placed in mailboxes, handing out close to the cabinand or the neighbouring grocery store. For pensioners is a very important price factor therefore, focusing on this category of customers, is to develop an acceptable pricing policy. Planning to include in the target audience of women on maternity leave, is provide in salone the possibility of childcare, or a small kids area with a TV, games and coloring books.
Any, even the most expensive advertising campaign will be ineffective if the staff is rude, angry, surly. The business of beauty is very specific – the emergence of personal relationships with the client and emotional contact. If you visit the salonand that the potential client will feel a friendly atmosphere from a potential client quickly enough will become permanent. Add positive emotions in an atmosphere of cordiality, friendliness and goodwill by using appropriate interior design, bright color accents, well processed pictures of regular customers in a prominent place a vase with sweets for visitors.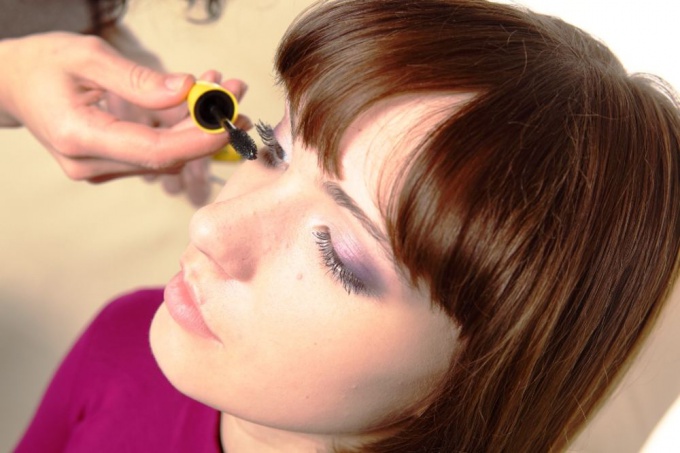 Very important for proper promotion of the salonand the professionalism of the staff. Each successfully trimmed client is. Each spectacular manicure, effective exfoliation, beautiful piercing – additional is due to the eternal "word of mouth". Specifically to activate "word of mouth" as promotion for the salonand for a limited time, you can run an advertising campaign in the style of "Bring a friend for a manicure and get a pedicure as a gift." To alert customers about the event is enough small banner or streamers at the entrance of the salon.
Possibilities for promotion to salonand weight. And most of them are quite expensive, even a small, newly opened salon.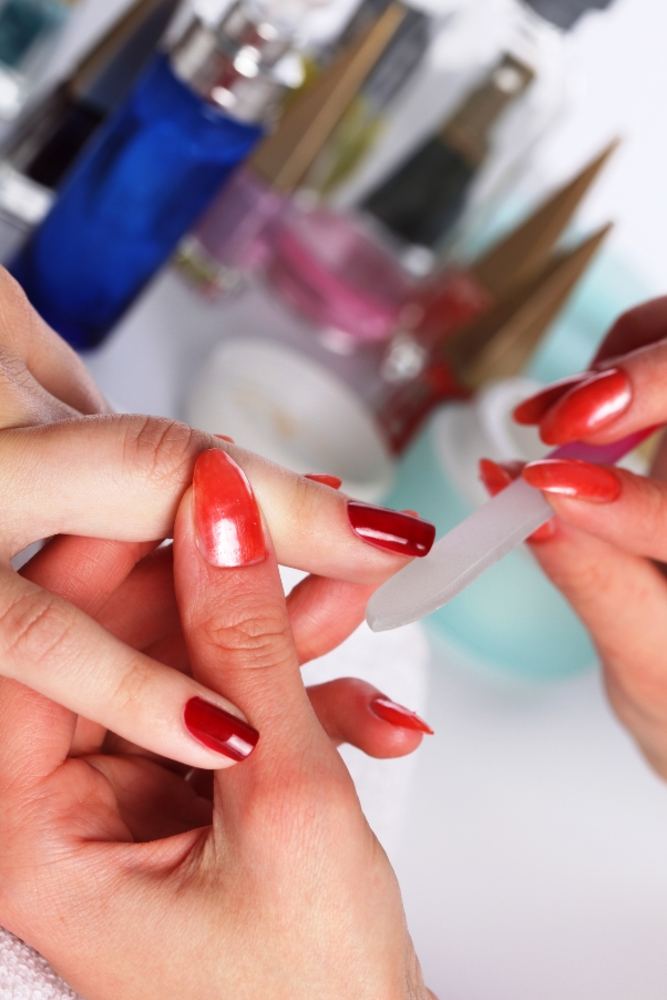 Note
With a budget deficit of leaflets and brochures can be done independently in the MS PowerPoint and printed on a color printer.
Useful advice
Business beauty – business based on positive emotions. Give customers a positive emotions, and success will not keep you waiting!
Advice 2 : How to promote barbershop
Hairdressing salons in Moscow, many - for every taste and budget. What if you also decided to enter this business? After all, to stand out from the crowd, your hair salon need a campaign, it depends on how quickly and how successfully your hairdresser will be promoted.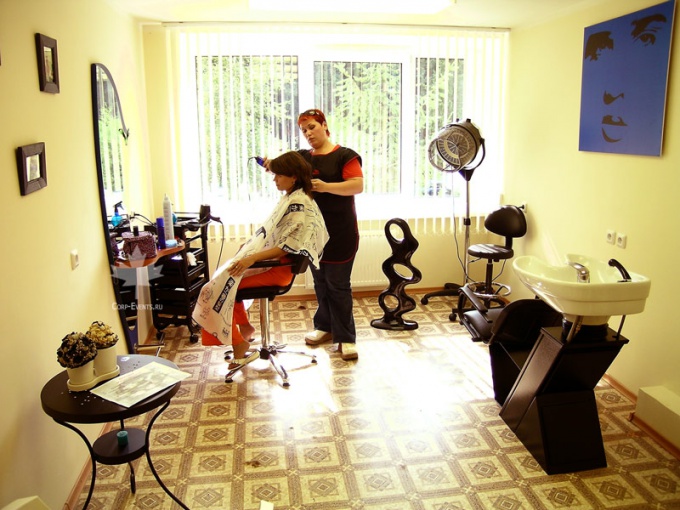 Instruction
The choice of method of promotion of barbershop depends on its specificity. Than your Barber shop different from others? Rare what services she provides? What spetsializiruyutsya master? Easier and more successful there will be promotion of hairdressing, which occupies a niche - for example, hairdressing for men, etc.
However, the majority of hairdressers still has standard services: haircuts, perms, coloring, manicure and pedicure, sometimes a Solarium. In this case, you can use the standard ways of promotion - promotions, banners and links on women's forum Barber shop on the website, distribution of leaflets. These methods are particularly effective for shops that provide a wide range of services in the medium price segment. In hairdressing economy class, as a rule, low prices on all services - that they attract a range of visitors. Barber middle segment can arrange weekly promotion, making a discount on one type of service, then the other.
It is known that the fair sex in matters of grooming often rely on the opinion of friends. Therefore, the best advertising is of course recommendation and communication. Create group in contact or subject on the forum is easy and inexpensive, and the result will exceed all expectations.
Providing one service, you can advertise another. For example, the woman who did your hair salon Curling your hair, you can give a coupon code for a manicure. Even if she's not doing a manicure, it is quite possible, give it to a friend.
A good way to promote
a Barber shop
- open the shop of professional hair cosmetics at affordable prices. It's easy to do, because this makeup just began to enter the mass market. In addition, to organize a small makeup counter is very simple technically, it does not need a separate room. Going into a store, the potential client will think about using the opportunity to make a new haircut or styling right there on the spot.
Advice 3 : How to attract customers to the hairdresser
According to statistics, regular customers bring 80% of earnings to the enterprise. But besides the problem of retaining customer's entrepreneur is faced with the problem of its attraction. It is particularly acute among the new institutions. Very difficult to convince that he needs your product or service and that your product is better than that which he already enjoys. Here are a few tips on how to do it, for example, for hairdressers.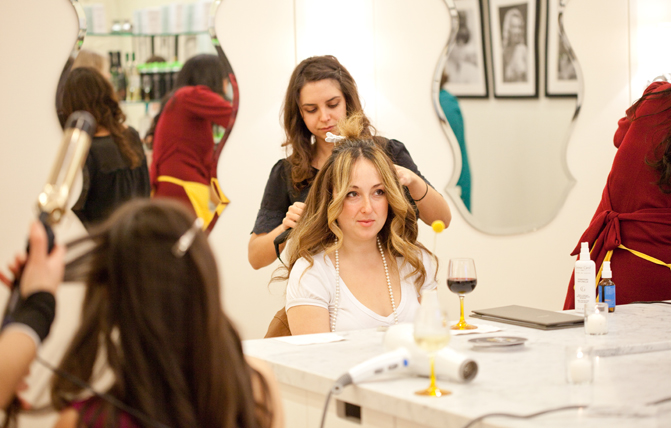 Instruction
Spend wisely campaign. If you have the money on advertising in the media, it is not necessary to spend all the money at once on "mass attack" of the buyer. Advertising should be unobtrusive and just informing people about a new product. Too sharp "attack" ads can scare away a customer.
Enter bonuses to your services. People love a freebie, use this feature. For example, if a person will lead to your Barber two friends or acquaintances who had not come to see you, he gets the card for free one-time procedure. It can be a simple haircut or a regular manicure. However, any person will be happy to receive such a bonus.
Arrange regular stock. Arrange a lottery among its clients. Let everyone who uses your service, receives a number, which should be kept, for example, a month or two. At the expiration of the period draw a lottery with nice prizes. Customers not only come back again, while there is room, but will bring friends to increase the possibility of winning in "his circle".
Use the novelty of the Internet sites coupons. The point is that you can sell your services on the site for 50% of the actual cost. All the advertising for you will hold the website and its administration. You will only depend on the comfort came in first time clients. If he likes to your hairdresser, he will come to you again even without the coupon.
Organize a photo exhibition made you styles in a large shopping center or other public place swipe the display of your mastery of the cabin. Stylish and beautiful pictures will attract potential customers. It is important to remember that this kind of PR requires that a person got the same thing that he saw in the picture.
Useful advice
Don't be fooled by the client. This is the main rule of success.