Instruction
Secondary education includes three or four grade of primary school, five classes of secondary school and two secondary schools. After eight or nine years of study (depending on the number of initial classes) in an educational institution, the graduate receives a certificate of secondary General education. His second name is secondary incomplete.
Having on hands the certificate, the young man has the right to continue studying in educational institution and receive full secondary education after finishing 11 classes.
If you have the desire and opportunity to continue their education in vocational school, technical school or College for the purpose of receiving primary or secondary education.
Therefore, receiving secondary professional education is possible when a person has on hand a certificate of secondary or complete General education or initial professional. The initial professional education provide schools and colleges that in the past have been schools.
Secondary vocational education can be obtained not only in colleges but also in the system of higher education, if universities have a program of secondary vocational education. These usually are conducted by individual faculties or colleges in the universities and institutes. After the end of such graduates are often eligible for admission to the third year of the University.
Advice 2: How to obtain a certificate in professional accountant
Certificate of
professional
accountant
in our country is not a mandatory document for every specialist in this field. However, employers increasingly prefer
accountant
m, past accreditation, and some reputable organizations applicants for the position of chief
accountant
without
a certificate
and not considered.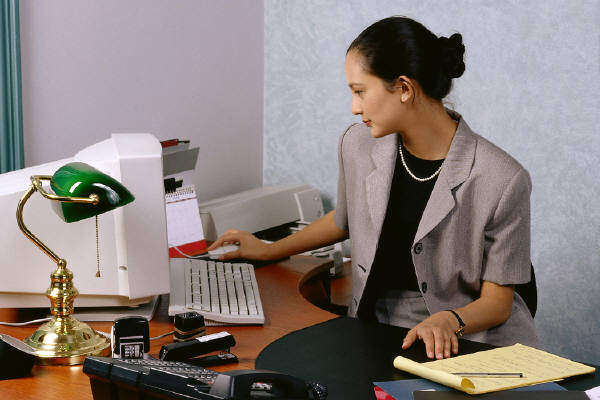 Instruction
To qualify for the certificate of a professional accountant , you can, if you have:
- higher education or the diploma of candidate (doctor) of Sciences in the specialty "Accounting, statistics";
- experience from three years as a chief accountant, lecturer in accounting, head/Deputy head of the financial Department or in other leadership positions, which requires knowledge of accounting;
- the successful result of passing the course Training and certification of professional accountants" (240 academic hours).
Training course "Training and certification of professional accountants" you may at the Institute of professional accountants of Russia (IPBR) or in one of the accredited training centres. Training is conducted in several directions: chief accountant, financial Manager, accountant, financial expert consultant. All programs have a volume of 240 academic hours.
Upon completion of training you will be issued with a certificate testifying the receipt of additional education. To obtain the certificate is not enough – you need to pass the exam successfully.
The exam is conducted in two stages. The first stage is the examination in oral and written form. According to the results, the applicant is allowed or not allowed to the second stage. Most important, the second stage, carried out jointly with IPP, where the decision on the issuance of a certificate of a professional accountant.
Received a certificate of a professional accountant is valid for five years. After this period, the certificate will need to be extended. To do this you have to become a member of IPP, pay fees and be subject to annual training program (at least 40 hours per year).
Advice 3: How to get a higher education
Higher education today is still not popularized in our country, although government policy is aimed precisely at this. And those people who will understand that you don't have in order to adequately earn to graduate from high school, will have the opportunity to reach professional heights.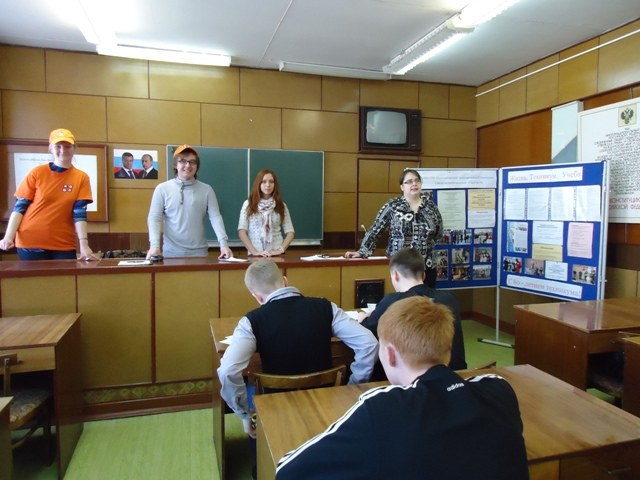 The advantages of secondary technical education


Before each graduate school once the question arises, what profession to choose and where to study. To higher education may each graduate of the primary school, have graduated from 9th grade and successfully passed the final certification. Higher education received at the College. College from school is different in that the latter involves secondary special education. Diploma of secondary technical education will give you the opportunity to even become a middle Manager.

Choosing their future profession and educational institution, please note which items provided the curriculum, what teaching staff and a document of completion you will receive. After graduating from College, you will be able to work as a cook, fitter, train driver, programmer and so on. It is a decent and well-paid profession.

Training in College can be played either in full-time and part-time and part-time (evening division). Part-time and evening form of training possible for those who will enter College after the 11th grade. Generally obtaining the technical secondary education after grade 11 will take much less time than after 9. For admission to the College, you will need the results of the exam.


Where to go


Please refer to the document "Procedure for admission to the Colleges of the Russian Federation". It will help you to define the parameters for admission, which may be several. For example, the budget or fee basis you are going to study, what are the entrance tests what specialties there are in a particular College, etc.

However, you should know that each College sets its own admission rules, which also need to be familiar. Begin to prepare in advance all necessary application documents, as this is a long process.

If we talk about the technical schools of Moscow and St. Petersburg, they prepare highly qualified specialists in demand in the workplace. Graduates of technical schools is still not very much compared to graduates from universities, so they are often in a better position than young people with higher education diploma on hand. Graduates of technical schools find a job faster and easier.

On the basis of 9 classes to study in College you will have 3 or 4 years, and after the 11th grade 2 or 3. If you want you can do in the future related with your specialty to the University.
Advice 4: How to obtain secondary medical education
It is believed that the most rigorous selection for admission takes place in medical schools, so many school leavers prefer to get education and training first in secondary special medical institutions.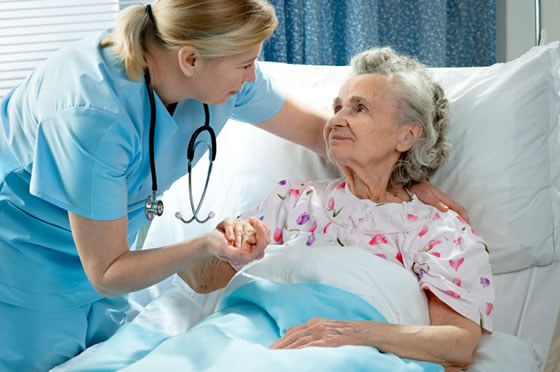 You will need
- high school diploma;
- passport;
- birth certificate;
- photographs;
- certificate of passage of examination;
the results of the exam.
Instruction
If you purposefully want to become a future ambulance nurse, nurse, midwife or dental technician, you'll need a good knowledge in biology and chemistry. In College you will find a large number of subjects of natural-scientific profile. In the process of learning time to eliminate the gaps in knowledge in these disciplines will not be enough, so make sure in advance. In some medical schools and colleges in entrance exams you need to pass an essay in literature or the dictation in Russian language. If you feel insecure in these disciplines, engage them more intensively.
For admission in the medical College in many cities of Russia have already created a database of training courses, where classes are held with intensive study of biology and chemistry. And upon successful completion of these courses entrance examination may pass and not have. Use this information when preparing to enroll in a school or College.
Choose the specialty where would you like to study in College. Unlike medical schools, where specialization begins at the undergraduate, secondary special medical educational institutions, you will need to choose your field of work in advance. It can be obstetrics, Pediatrics, dentistry, ambulances, etc.
Hand over the documents to the selected branch of the medical institution. If necessary, give additional examinations.
Studying in medical school will help to prepare you for further study at a higher education institution. You will have experience of internship in medical facilities. The College is not a quick process, you'll need 3-4 years to obtain the diploma of medical specialist middle managers. And during this time you can understand where and who would you like to work, whether you need to study further to become a doctor.
Advice 5: How to finish secondary education
Now in the majority of subjects of the Russian Federation a student is obliged to obtain only a secondary General education, that is, to finish nine classes. But many realize that such education is very difficult to find a job. You must either enroll in a vocational school, or finish high school. But what about the student, which during training had difficulties?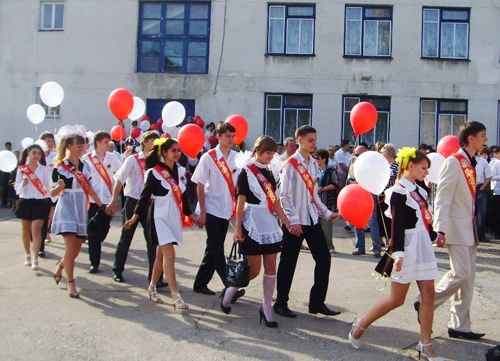 Instruction
Determine what problems arise in training. Sometimes the cause can be a bad relationship with individual teachers or unsuitable for a specific individual curriculum, for example, too high in the gymnasium. In this case, it is a good opportunity to still obtain a certificate of complete secondary education will be going to another school. But before you find out more about the new school and keep in mind that even the simplest training program requires effort to master. It is important not just to obtain a degree but have some relevant knowledge for use in future studies.
Also if schooling for whatever reason are not satisfied, you can enroll in specialized secondary educational establishments (colleges). They are quite different orientation. After training in some specialties the graduate will have the opportunity to receive higher education in an abbreviated program. Trained in Colleges to have completed nine grades of school lasts for three years, and the diploma received at graduation, gives the same rights as a regular high school diploma if you want, you will be able to change majors and enroll in any University.
If you have received a certificate of General secondary education long enough, you work and you have no way to return to a regular school or go to College, you can enroll in evening school for training in the tenth and eleventh grades. The schedule in these schools is made so that you will be able to combine work and study. Upon completion of the course you will receive a full certificate and be able to pass the exam for further admission to the University.
Useful advice
Upper secondary education in the school curriculum will need first of all to those who want later to go to College. Other people will be much more effective vocational courses or technical school.
Advice 6: How to get a linguistic education
Linguistic education is quality basic education, enabling successfully employed in many fields: journalism, advertising, education, PR and more. Experts with knowledge of a foreign language are always in demand on the labour market, so the question of how and where to get the kind of education worries many.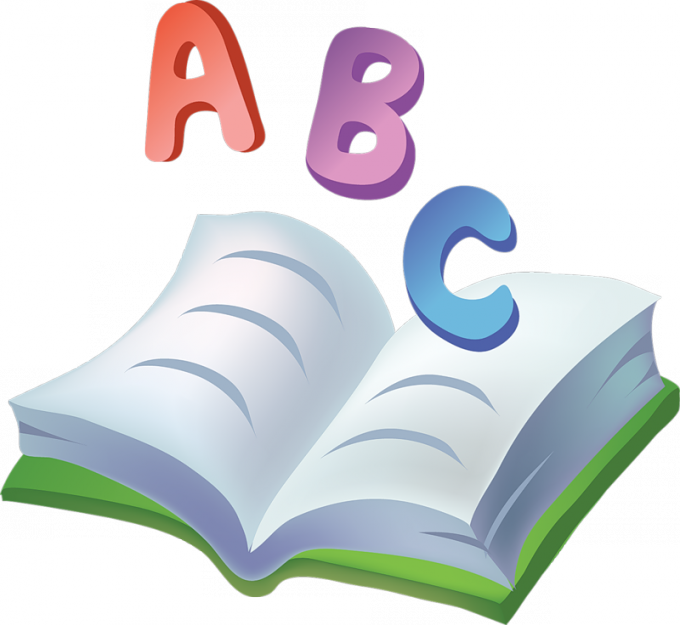 You will need
- Russian language
- foreign language
- literature
- history
Instruction
Knowledge base for future linguists laid in the school. For those who want to link their lives with linguistics, special attention must be paid to such school subjects as Russian language, literature, foreign language and history. Well, if the profile of the school (class) will have the appropriate specialization. It is useful to participate in language competitions, to visit special clubs and further engage with Tutors. When learning a foreign language is useful to travel to countries where people speak this language.
Vocational training of linguists takes place on a linguistic or philological faculties of universities. The most famous higher educational institutions in Russia where you can get a degree in linguistics Moscow state linguistic University (MSLU), Russian state pedagogical University named after A. I. Herzen in St. Petersburg (St.) and St. Petersburg state University (SPbSU). For students it is important to obtain excellent exam results in Russian and foreign language and literature or history (depending on the requirements of the University). Those who graduated before 2009 will have to pass the internal tests of a particular institution.
Linguistic education can be obtained in person, by correspondence or distance form. Full-time form of training – the most effective, especially useful for those who receive the first education. Distance learning is chosen by people who combine work with study. The distance form popular among the experts, receiving the second higher education.
Receive language education as the second highest – the path of personal development and growth on the career ladder. But in this case the learning process will necessarily be paid. In addition, not every employer is ready to release the slave for the session. Higher education institutions are to meet these students: make up a convenient schedule, loyal to deadlines, and exams provide the opportunity to study remotely.
To linguistic or philological education in the College (secondary vocational education). Arrive here immediately after the ninth grade. Having the necessary skills for employment at the assistant linguist or a philologist, you can master all the subtleties of this work in the process.
Linguistics is a wide range of opportunities to work in many areas. Professional knowledge of foreign language allows to find a decent job and provide a stable career.
Note
Linguistic education is one of the most expensive, but experts in this field are always in demand on the labour market.