You will need
- vinegar;
- lemon;
Sol;
- crushed charcoal;
- baking soda;
powder dry mustard;
- coffee grounds;
- broken tea;
- fresh milk;
- special facilities for washing utensils;
- warm water.
Instruction
Before you cut the fish, chop garlic or onions, moisten cutting Board 9% vinegar or wipe a slice of lemon.
If your cutting Board was a smell of fish, sprinkle it with vinegar, diluted with water in ratio of 1:1, or lemon juice.
The smell of sour cabbage, garlic or fish can be removed, if you wash the cutting Board with hot salt water (4 tablespoons salt per gallon of water) or warm water with dissolved in it with vinegar (2 tablespoons of vinegar in 2 liters of water).
If cutting boards the unpleasant smell of raw meat, soak it for half an hour in hot water with the crushed charcoal (100 grams per liter). Instead of coal you can use a pinch of ground coffee. Then thoroughly rinse the Board under running water with a flavored liquid funds for washing dishes.
If your cutting Board is made of food grade plastic, to get rid of unpleasant odors, wash the surface with water with addition of baking soda or wipe with a cloth dipped in vinegar, rinse.
To get rid of a musty odor emanating from the wooden cutting boards, intensively RUB it with coffee grounds and leave for a few minutes. Then clean the kitchen tool under hot running water.
Wipe the Board dry mustard powder or sleep tea, to get rid of the smell of herring. Well neutralize this "flavor" fresh milk. Simply wipe the cutting Board with a sponge dipped in cold milk.
When choosing cutting boards, keep in mind the fact that glass and plastic boards are the least prone to absorb odours than wood. You should also take into account that boards with a corrugated surface harder to clean, and thus the problems with odors will be more.
Use at least three or four boards for different food groups and immediately after cooking, thoroughly wash them in hot water with addition of special funds for the dishes. The probability of occurrence of strong odors, with such care for kitchen tools would be minimal.
Advice 2: How to paint a cutting Board
Wooden cutting Board is not only used for cutting food, but also for decoration of kitchen walls. Painted Board can give to friends, only consider the design of their kitchens, to your gift came in handy.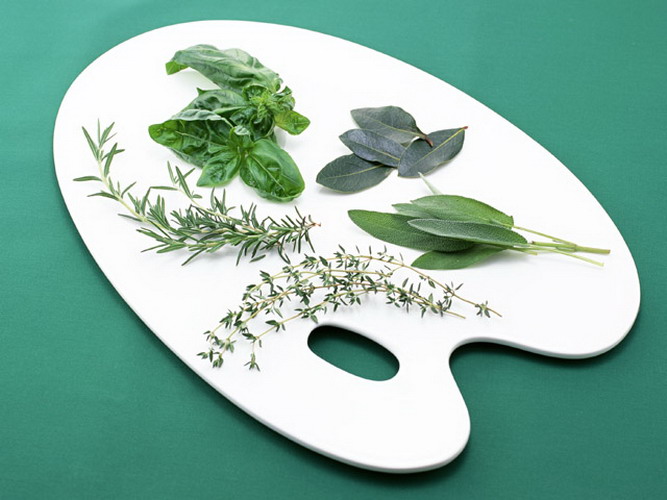 You will need
- Simple wooden cutting Board;
Primer for wood surfaces;
- Acrylic paint;
- Tassels;
- Picture;
- Copy paper;
Pencil.
Instruction
Find a suitable design for your Board. Picture can be put together from several different pictures. If you can draw, you have only to see the picture in the magazine or on the computer. Alternatively, use the printed out, or a clear enough picture to be able to circle with a pencil.
Put a Board on the table. Dilute the primer according to instructions on the label. Is ready a primer, you can use a much diluted with water PVA glue. When dry it gives a transparent surface. Dip your brush into the primer and coat the Board with the side where you will place your pattern. Due to this impregnation, paint will not penetrate deep into the wood, your picture will remain crisp and bright. Dry the primed Board.
Close the Board surface copying paper. Place the pattern. Circle all lines of the pencil drawing. Try not to press hard on the pencil below the print was thin and not depressed. Deep random line is hard to erase from the tree, may remain dent makes people. And you will have to be grinded this place and re-primed.
Razreshite the image with acrylic paints. The paints mix well with each other. You can get many shades. If acrylic paints become viscous, dilute them with water. Figure dries quickly, so don't take the time to paint not blended in contact with each other, where it is not necessary.
The resulting dry cutting Board. The Board surface can be coated with water-based, and it is possible not to do that. Acrylic paints retain their brightness for a long time. Painted Board suitable for washing with water, the paint is not damaged.
Useful advice
To give a more decorative to enclose the entire drawing in black or other suitable color, contour.
Advice 3: How to remove mildew smell
In your home stinking invisible enemy – mold. Mold is insidious, it can appear almost everywhere, where high humidity, little sunlight and poor ventilation. The "flavors" that she exudes, spoil your life and mood. No other guests to invite or to relax. All forces will be given, just to destroy an unpleasant
smell
. What should I do?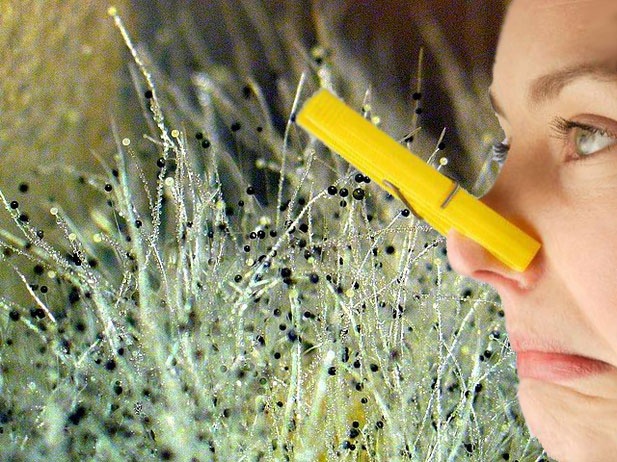 You will need
- air freshener;
- fresh lemon;
- baking soda;
- vinegar;
- coffee grounds;
- washing powder;
- bleach;
- antiseptic.
Instruction
Mold is a result of high humidity, so usually "zones" are bathrooms, basements and kitchens. Often ventilate the premises. The fresh air will help to prevent most moldand, consequently, her smell.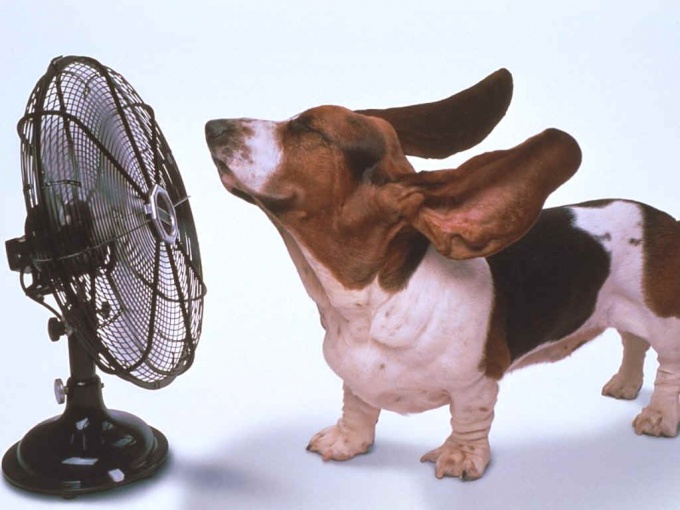 As there is no smoke without fire, and the smellbut no mildew does not happen. If you want to get rid of the musty smelland once and for all, find the source of moisture and eliminate it. Then treat this place with modern means (protivoplesnevye impregnations and antiseptics). Then carefully ventilate the room. There is no reason, no consequences.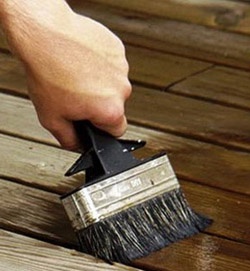 To get rid of the smelland mold in the basement, you can use chlorine or bleaching powder. Sprinkle "bleach" the floor of the basement and leave for a day (during this time she will have time to absorb all the smell). Then remove the powder with a vacuum cleaner or broom. Use paper disposable bag for vacuum cleaner, as it will immediately be discarded. If sweeping with a broom, then the COP should be taken outdoors.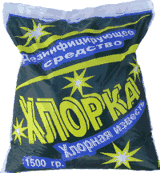 There are many effective popular ways to remove unwanted smell of mold. One of them is the ordinary soda. Sprinkle it on a damp sponge or rag and carefully wipe the place of occurrence of mold. Mold destroyed, it was the turn of smell. Air, and then spray around the room deodorant (air freshener, aroma oils) or remove the peel with fresh lemon and place in the corners. The smell will disappear. Instead of soda you can use vinegar.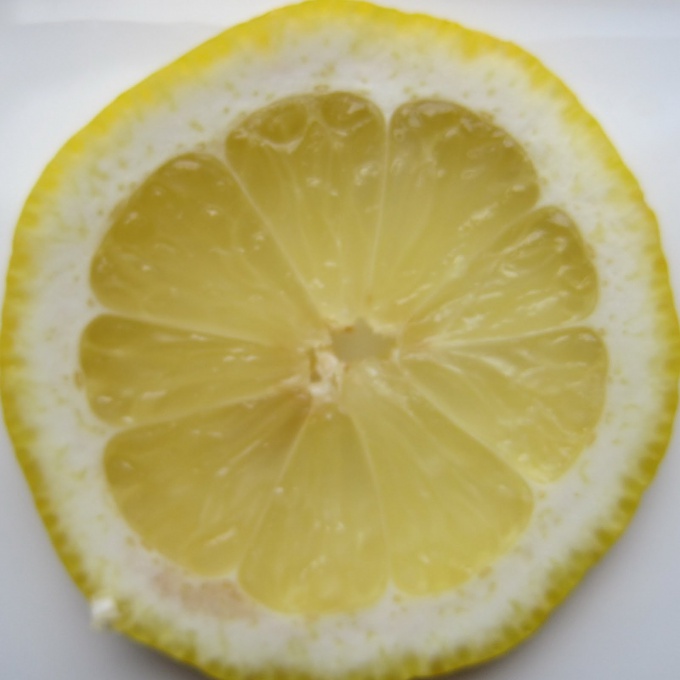 If you want to eliminate the smell of mold from dishes, perfect coffee grounds. Coffee well interrupts extraneous smellI. Wash his dishes, coffee grounds and thoroughly towel dry.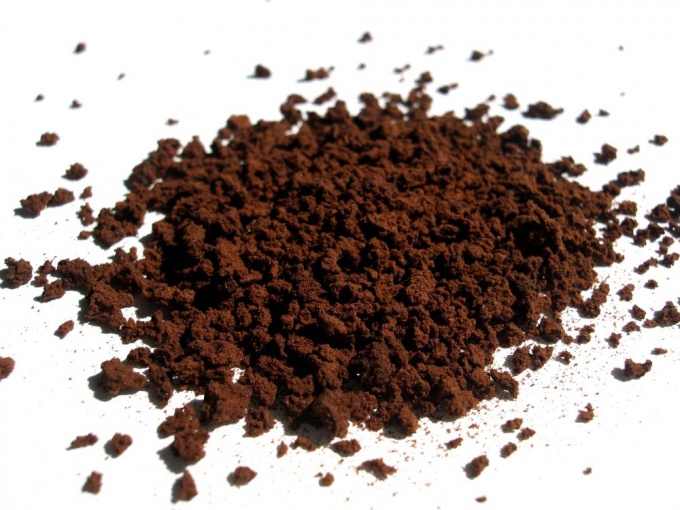 Bring musty smell of mold from clothing, but it is difficult. First, air the clothing in the open air (in winter a good promonocyte her on the balcony for five days at a temperature of minus twenty degrees Celsius; in summer, longer soak in the sun and drafts). Then immediately wash the thing several times while in the wash, add powder or liquid for sterilising linen. Then again, ventilate, and then iron the clothes.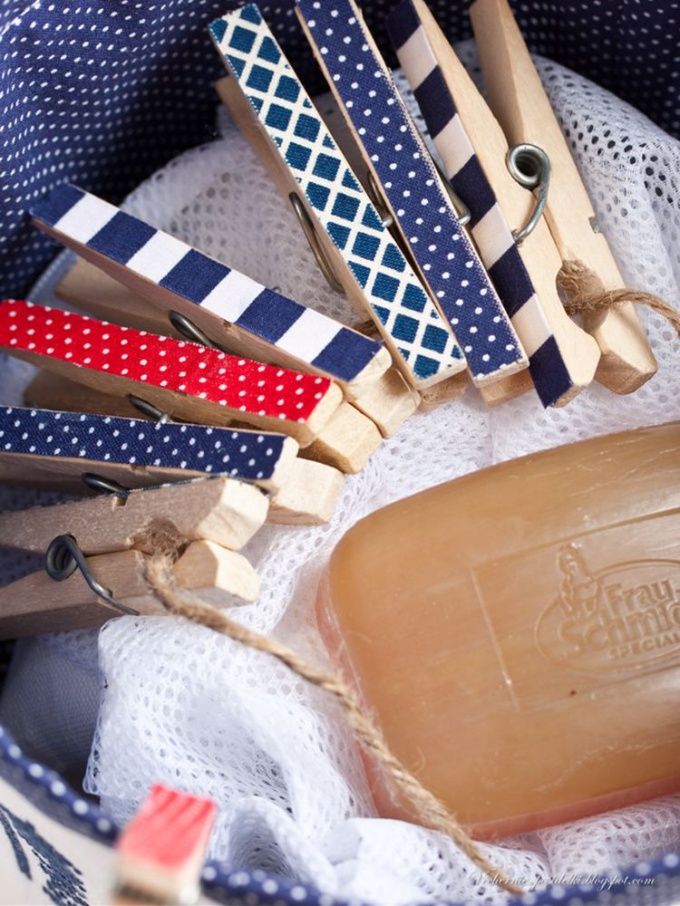 Advice 4: How to get rid of the unpleasant smell of meat
All products have a certain shelf life, including meat. If meat has started to appear slightly unpleasant odor, you can try to remove several ways. But if the smell is quite strong and sharp – throw and do not regret it, otherwise the consequences could be quite disastrous for your health.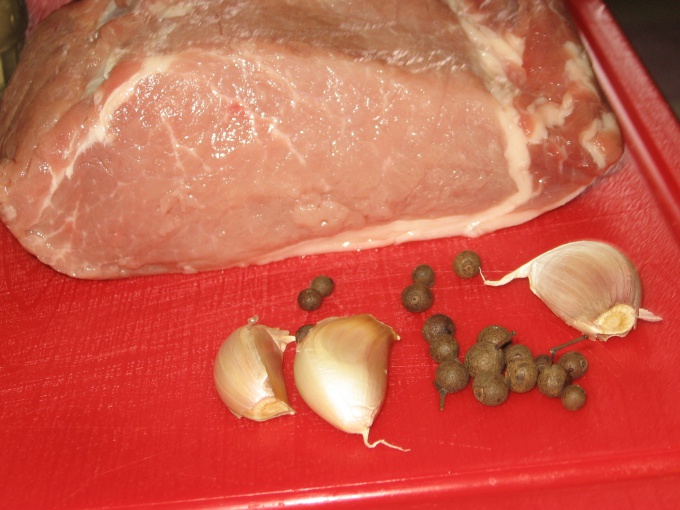 You will need
- mustard;
- red wine;
Sol;
- pomegranate juice;
- decoction of chamomile;
- sugar;
- various spices for meat (rosemary, thyme);
- a weak solution of manganese;
meat;
pan.
Instruction
Take a piece of meat, thoroughly wash it under running water, spread both sides with mustard, place it in the pan and leave for about two hours. After this procedure the meat to cook.
There is another sposob: washed piece of meat, pour red wine, add various spices, e.g., thyme or rosemary. Leave for about one hour. This meat is perfect for frying.
Also you can prepare strong salt solution concentration. Then washed the meat steep in the prepared solution for two hours. Again rinse under cold running water. And then it's ready for cooking.
Washed meat put in a pot and pour pomegranate juice. Leave it on for one hour. The juice from the meat can be left to marinade.
To eliminate odor you can use this method: in a weak solution of potassium permanganate meat should be soaked for about three hours. Then rinse thoroughly under cold running water and you can start to cook.
Washed a piece of meat carefully grate a large amount of sugar, then RUB it with salt, leave to rest a little in the pan. Meat rinse the piece under cold water.
Prepare a decoction of chamomile, let it cool down. Well washed meat fill with chamomile tea, add some sugar and leave in the pan for about twenty minutes. Rinse before cooking in salt water.
Useful advice
Remember, the odor from the meat products means only one thing – the meat began to spoil. Therefore, weigh a few times before to use it in food. The solution of manganese use in the home in exceptional cases. Basically, this method used by unscrupulous sellers to deliver meat from a musty smell. And, after all, try to use for cooking fresh food does not have an unpleasant odor.
Advice 5: How to get rid of the smell of old age
In most cases, the "odor of old age, "that is a stale musty smell comes not from the old, and old things from the bad ventilation of the room. Elderly people are afraid to catch a cold, so the vents open is very rare. And, of course, it is hard to keep clean their homes and household items.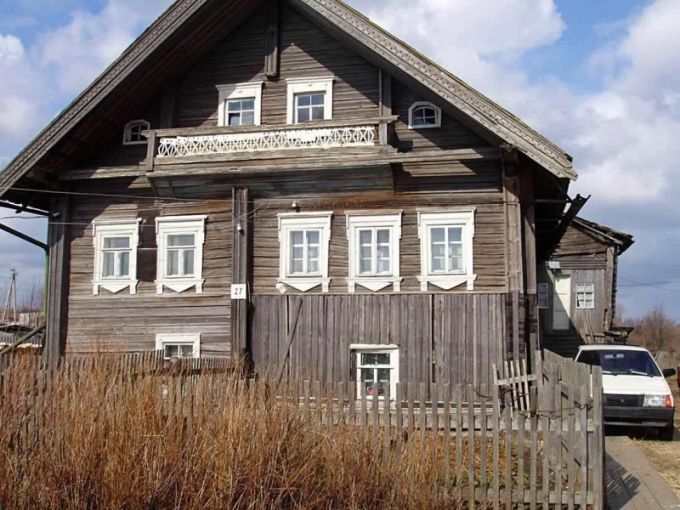 You will need
- Wax candles;
- oil burner;
shower gel;
liquid for wiping;
- cleaning products for furniture, floors.
Instruction
Light a wax candle and walk across the apartment, avoiding every nook and cranny. Leave a lighted candle in a very bad smelling place for a few hours. Instead of candles you can use incense sticks. Okuribito light up and smoke all over the apartment. A great way to quickly get rid of the unpleasant smellis to burn the paper. Take old newspaper, crumple into a ball and ignite on the plate. The smoke will "eat" the smell.
Help an old person to perform hygiene procedures. After 60 years of hormonal changes that causes a change in the smell of the body, usually not for the better. He old man is not very feel, as the acuteness of smell also declines with age. Sometimes, entering the pension age, the person may lose interest in life, to myself, my mind ceases to care about cleanliness. Try to insist on a daily morning shower, buy the old man a good loofah and a fragrant shower gel. If the health condition does not allow an elderly person to independently perform such procedures, help him, regularly rubbing his body boiled with water, acidulated with vinegar, or special chemist fluid.
Buy a few pieces of fragrant soap, cut them into small pieces and put in cabinets, on shelves – the smell will stay for very long. Replace soap with time on the fresh and the old pieces to use as directed. Make pads of aromatic herbs and place them in separate rooms.
Deal with old clothes. Many elderly people are literally "drowning" in it. To throw excess prevents senile avarice, and to keep things in order, time to clean and wash, the elderly can not. Old things smell bad, that smell is impregnated with their host, the apartment in which he lives. Select a few things that an elderly person often wears off and hang them separately. Thoroughly wash or give them dry air on the balcony. Ensure every thing is not worn for longer than three days. The rest of old unwanted clothes better to throw.
Buy aroma lamp and a set of aromatic oils. Wash your floor with the addition of essential oils. Arrange around the house saucer with ground coffee, change them every day for several days.
Give in cleansing old carpets and kilims are often the culprits of bad smells. Clean the upholstery of upholstered furniture with special tools. Peristerite all curtains in the apartment using the air conditioner.
Buy ozonator - it is very refreshing apartment, kills all odors and disinfects the air. If all of the above doesn't help then there is only the repair with a plywood Wallpaper and replacing the flooring.
Advice 6: How to clean a wooden cutting Board
Wooden cutting Board absorbs all kinds of smells from food much better than, for example, plastic or glass. In addition, it can remain invisible food particles. That's why you must carefully remove from such cutting boards of any contamination.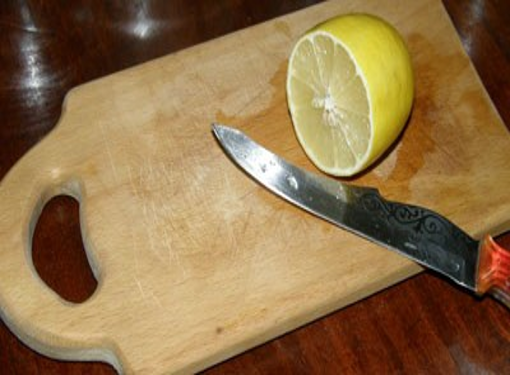 To clean wooden cutting Board from small amounts of dirt, use an ordinary sponge, liquid dishwashing detergent and hot running water. But if you cut on a wooden Board for raw meat, this method will not work — it requires more thorough disinfection. Use a foam sponge instead of a half fresh lemon: just wipe them and the surface of the cutting Board, wait a few minutes and rinse it under warm water.

Lemon not only cleanses the plank of wood, but also eliminate unpleasant odors and will also help to get rid of age spots.


Vinegar is another proven tool


Acetic acid is able to eliminate almost any odors, and most importantly — to kill harmful microorganisms on the surface of wooden cutting boards. Dilute a small amount of vinegar in cold water (1 tsp to 0.5 ml) and carefully wipe the Board surface with this solution using a clean cloth, then rinse under running hot water.


Soda solution


In order to get rid of impurities on a cutting wooden Board, you can use this simple, and most importantly - accessible to all means such as baking soda. Dissolve 1 tsp soda in 0.5 l. of hot water and spray the mixture across the Board, leave it for a while, then wash it thoroughly in the usual way. Instead of soda you can also use hydrogen peroxide (the mixture proportions of mortar are similar to the first embodiment).


Microwave — an unusual but effective method


This method will help you to get rid of all kinds of bacteria on wooden cutting Board. Use it preferably after preliminary cleansing of the surface of the Board with detergent for dishes. The cutting Board must be placed in the microwave and heat on high for 1-2 minutes. Follow this procedure very carefully — in any case do not soak the plank of wood, as it can quickly absorb water and when heated in the microwave it can just break.


Scouring powder is not the best option


Some Housewives used to cleanse wooden cutting boards of various cleaning powders. It is best to refrain from it. Despite the fact that they effectively eliminate a variety of odors and contamination from almost any surface, it is not recommended to use such substances for the cleaning of utensils, especially wooden cutting boards — the particles of powder may remain on the surface and with a further use to be in the prepared food. Needless to say that this is a threat to the health of all your family members.