You will need
Computer with Internet access.
Instruction
Relate their own life situation with the requirements of the German Consulate to wanting to move to Germany for permanent residence. There are eight migration programs: immigrants, Jewish, professional, business, labor, civil marriage, refugees and for those who want to study in Germany. If you fit the criteria of one of them, then getting permanent residence will take you less time.
For example, among the citizens of Russia widespread program of immigrants. To become its participant, it is enough to prove that one of the ancestors was German. In this case, you will receive a number of benefits such as free language courses.
If you do not qualify under the requirements of any of these programs, the way of obtaining a permanent residence permit will take at least 7 years. In the beginning it is necessary to obtain a visa. Submit the documents to the Consulate. Single entry visa is issued for up to 3 months, multiple entry visas up to 5 years, but
live in Germany,
this visa is only 3 months out of the year.
If you don't know German, sign up for language courses. So it will be possible to extend the visa already in the status of the student. On completion of the course you must pass a language exam. It will need either to continue studying at the University, or for employment.
To get a job in Germany quite difficult. This program is perfect for skilled professionals. In any case, you will have to pass a competition for the position. According to the law firm employing the citizen of another country, must conduct research. Their goal is to prove that among the Germans there are no specialists who could do the job.
Get permission for emergency stay in Germany, presenting to the Consulate the employment contract or documents from your University. Then you can become a member of one of the migration programs: employment or education.
Note
Multivisa for five years is issued to Russians buying housing in Germany.
Advice 2 : What documents you need to collect to file for permanent residence in Germany
Permanent residence in Germany can obtain one of the following grounds: Jewish or German origin, and long-term residence in the country for a national visa. In order to obtain a permanent residence card, you will need some documents.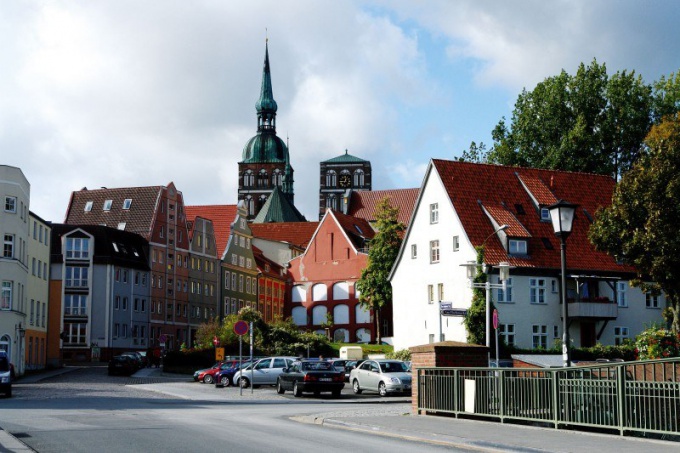 Emigration on a national basis


You will need a passport, which is visa Germany. The only exception is for those who has German or Jewish roots: these people do not have to come to Germany, the repatriation process or the residence permit can begin even in Russia. A passport is still needed, but German visa is optional.

If you have German roots or relatives in Germany, then you need to prove it with documents. Provide birth certificate and Germany from all the German relatives. The easiest way to obtain a residence permit those who have at least one of the parents was ethnic Germans.

Another type of move on a national basis – the presence of Jewish relatives. Will need birth certificate, metrics, passport, showing nationality and other documents that prove your Jewish ancestry. Here, too, it is easiest to move if you are a relatives in the first generation. Grandchildren and great-grandchildren to make likely to issue a residence permit on a national basis much less.


Other types of emigration


All other types of emigration assuming that you have already lived in the country some time at the national visa. You should provide documents confirming the legality of your previous stay, and also the purpose. For students this can be documents from a German University or College. If you only get a national visa for study, you will need an invitation from an educational institution.

Almost always need to provide a Bank statement proving that you have sufficient funds for living in Germany. This is true both for students and for those who moved to the country for work for the first time, need some funds. First, students are issued a student visa, after which you can issue a residence permit or work visa.

If you are married to a German citizen, for the first several years can obtain a residence permit on this basis. For this method you will need all confirming the fact of marriage documents. The residence permit is issued for a period up to three years, during which possible further testing. After three years, if the marriage is not dissolved, can apply for citizenship.

For anyone doing of the residence permit for a business visa, you will need a business plan for the company in German, the Treaty establishing the business, as well as various documents, confirming the fact that you are competent in this matter. Also need to confirm that you have sufficient funds to open a business: need a statement of account.

Those who work in Germany for a residence permit must demonstrate a work contract, to prepare a work visa, show recommendations from employer and other documents confirming the fact of employment in Germany.

There is also a program for refugees. To obtain a residence permit for her, you need to document the fact that oppression on ethnic, political, gender, sexual or religious grounds.