Instruction
Your desire to get rid of alcoholism must be based on the fact that you are doing it primarily for yourself. Let this motivation and looks selfish, but it is correct. If you tie with alcohol solely for the sake of someone, even the closest people, it is likely that there will be relapses. But when you want to quit drinking for yourself, you will feed a huge inner desire to really do that.
A great helper in the fight against drinking is a sport. Regular exercise helps to get rid of any kind of stress, including accompanying refusal of alcohol. Purchase a subscription to the nearest gym and after a few sessions you will feel a pleasant relaxation and satisfaction through enhanced production of endorphins.
Create for yourself a reward system. For example, reward yourself with something a whole month of sobriety. Then set yourself a new goal – not to drink for 3 months. After each goal is achieved, more prolong and significance of awards.
Drunkenness is sure to accompany the communication process only in those companies which are going to drink. Not to be subject once again to the temptation, get yourself another company, which includes people who prefer a sober lifestyle. If you can't find such people in your town, look for like-minded people on the Internet. For example, communities of non-drinkers in social networks.
Invaluable assistance in the struggle with alcoholism ready to help people who themselves passed through a similar. Begin to attend alcoholics anonymous, where you will support.
Try folk remedies that reduce the craving for alcohol. For example, brew a Cup of boiling water 1 tablespoon of dry herb consisting of equal parts of wormwood and centaury. Drink 1 tablespoon of infusion before each meal.
Note
The problem is that to get to quit drinking, which he doesn't want to do that, not possible. The main task of relatives and friends of the drinker, in this case — understand to understand the psychological motives that push him into the arms of "green snake." After all, nothing just happens, something had to be the reason that a sober person has fallen to the level of the animal.
Useful advice
How to get a man to stop drinking? Force is not really a good word in this situation. We need to make sure that the man himself wanted to get rid of the physiological craving for alcohol. Drinker does not live in the present, and he must have his reasons. And around this time not because of a belief in the need to stop drinking treatment for alcoholism. How to make quit drinking loved one?
Advice 2 : How to convince my husband not to drink
Every person who has faced such a problem as alcohol addiction, knows that it is almost impossible to convince someone close to stop drinking. This dependence is very dangerous to health, which affects the first thing the liver and heart. If the husband is constantly trying to drink without a reason, you should pay special attention to this and try to help your loved one cope with this harmful habit.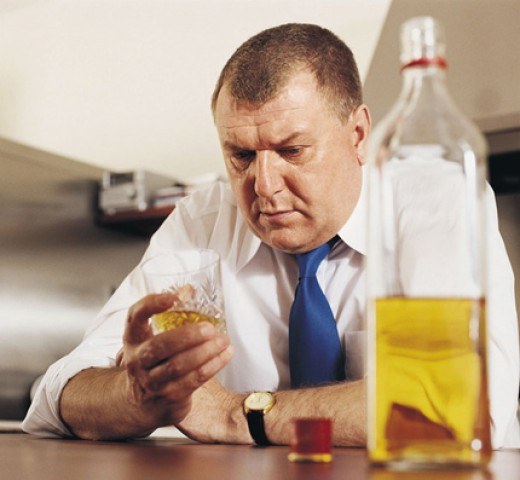 Instruction
If a loved one, spouse, becomes an inveterate drunkard on the eyes, but you cared too much and he really care for the whole family – should not close their eyes to this problem. In no case do not separate yourself from him and don't try to hide it from strangers. To solve such a problem as alcohol addiction will help a few factors: the love, the psychological approach, help and understanding doctors. In no case do not drink alcohol with your spouse and do not succumb to his persuasion.
We should not blame her husband in the alcohol, maybe he has his own reasons. But they are most often unconscious, they may lie in the behavior of the most beloved and closest people. Before developing a specific plan of action, try to find out the cause of the disease, through which he tries to escape from reality. Most often it is: the frequent quarrels and misunderstanding in the family, hated the work and conflicts with his superiors, fear of the future and the lack of any prospects.
Not worth talking to already drunk husband. Wait until he wakes up, and only then try to talk to him heart to heart, without yelling and tantrums. Tell him about your feelings and anxieties about changes in your marital relationship and relationship with children, which is also painful to watch the ever-drunken father. Refrain from councils and reproaches, diagnoses and issues. Only talk about your thoughts calm and even tone.
Take your husband's repairs, or some passion that he just didn't have the time or desire to think about alcoholic beverages, much less drink them. By all means try to limit communication of a spouse with friends-alcoholics, then there is not such a vivid desire to drink.
Go with her husband to the best psychologist that has an effective method in the fight against alcoholism. Most likely, it will require prolonged work with a psychologist who will be able to convince him to contact the clinic for further treatment.
Advice 3 : How to get my wife to stop drinking
Female alcoholism is much worse than men's. It develops more quickly and has far too serious consequences. But, as a rule, women to the last hide their addiction. Therefore, to calculate this problem is very difficult.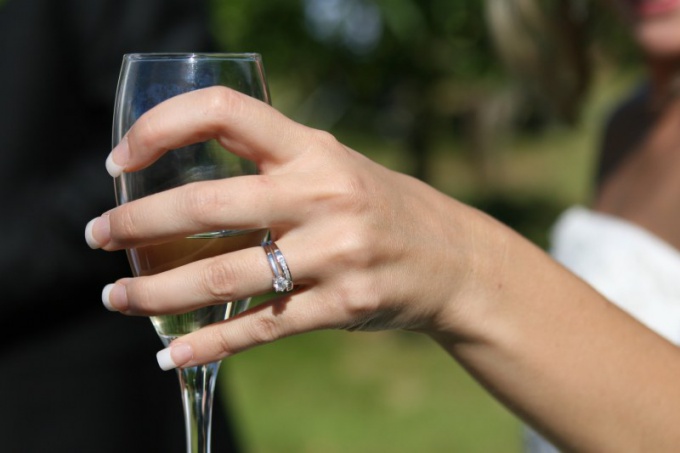 Instruction
Find out why the spouse began to drink. Female alcoholism is just not developing. It only appears if the woman received (or, perhaps received) a heavy psychological trauma. Eliminate the cause and its consequences. And only then start to convince the wife to stop drinking.
Talk with her about the dangers of alcoholism as often as possible. But try to avoid accusations and insults. Your task is to convince her that she doesn't need alcohol. If you are convinced of this, it's time to treat. Most likely, without it not to manage, because the dependence is manifested not only on psychological but also on physiological level. And not to drink alcohol may be physically impossible.
Pick up a course of treatment that will cause you to have more confidence. At the moment there are a huge number of ways. That and acupuncture, and coding, and hypnosis, and conspiracies, and medication. Just do not count. But they help only if the man himself decided to quit drinking. To force a person (especially a woman) to give up alcohol is impossible.
If the result is not appeared, and the woman continues to drink alcohol, you should scare her. Pick up drops or tablets without taste and smell, which, combined with alcohol to cause unpleasant sensations. At the moment these medicines are many.
Quietly add her medication in food or drink. The next take alcohol wife will feel unwell. Perhaps this is the first time wouldn't stop her. But after some time she will understand that it is because of the alcohol her health is deteriorating.
Scare its consequences. Tell us about strokes, heart attacks and deaths caused by alcoholism. Describe in detail what awaits her if she doesn't stop drinking. Fear is a powerful tool in the fight against alcoholism. And if so, and it did not help, the chances that a spouse will stop drinking, very little.
Note
Before anonymous treatment it is better to consult a doctor.
Useful advice
First, use psychological methods in combating alcoholism. Medicines and encoding can harm the body.