Instruction
Define the desired paint color. Better to find the pattern, and then proceed directly to the mix. A model can serve as bleed cloth or cut out an illustration from a magazine. It is important that the sample was large, because the same color can look different on small and big areas. During operation should always compare what happens on the palette with the sample.
Remember that there are only three basic colors: red, yellow and blue. Other colors are derived. They are obtained by mixing the primary colors with white and black. Warm range is based on mixing yellow and red paints. Adding white to red, to bright pink shade, and a combination of red and yellow and black — brown tones. If you want to get more cool shade, just add a little blue.
In order to make the color darker and to get rid of excessive brightness, use black paint. It requires careful use. When mixing paint in the palette, is enough to touch the black paint with the tip of a dry brush. Pure black does not exist in nature, so before you begin mixing you should put a little paint on a white background. If the resulting black color is guessed dark blue, brown or purple, the paint is better not to use.
The white color is added to achieve a delicate light shades. He needed to create pastel colors: light pink, beige, pistachio shades. When using a large quantity of white paint, rich colors will not be achieved.
Useful advice
Do not use more than three colors, otherwise it can get dirty-gray color.
Advice 2 : How to get white paint color
Eventually all the white stuff not only wear, but also lose their original color, acquiring a yellow or grey tint, which rather spoils their appearance. In order to regain the original white color of the paint does not need to resort to any special techniques, just enough to properly use bleach, which is now easily can buy in any store household chemicals.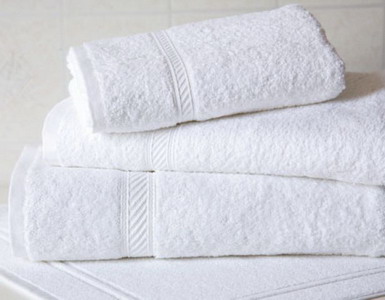 You will need
Bleach, not a metal container, hot water, hydrogen peroxide.
Instruction
Carefully read the instructions to the bleach and all contained in it, to avoid spoiling things through overdose means.
Fight back with things in respect of which it is planned to hold the whitening procedure all the metal parts such as hooks, buttons, and other items that they have not rusted.
Place things not in a metal container with hot but not boiling water, because boiling water helps to perpetuate spots. Add water bleach in quantity from the calculation of 1-2 tablespoons per 1 liter of water. Durable and white things soak for one hour, the color- ing – ten minutes.
Rinse things and if they retained the smell of bleach, during the last rinse add the water 1 tablespoon of hydrogen peroxide.
Note
Not worth pouring bleach directly on the stains. Otherwise it can corrode and damage the fabric.
Useful advice
If the bleaching is expected to produce during washing in the washing machine in order not to damage its mechanism, you must use bleach pre-diluted with water.