You will need
1.5 kg of coarse salt;
cool
a well ventilated room;
gauze.
Instruction
Take a bass weighing up to 500 grams fish of this size will be easier to evenly proselyte at home. Rinse the fish in cold water, instances of larger - disembowel, remove their gills.
Pour the coarse salt layer up to three millimeters on the wide bottom of the enamelware , then put the fish - head to tail, closely enough to each other. Fill the fish with salt, then each subsequent layer also sprinkle with salt. In Sol and put a Bay leaf, other spices to taste.
Close the container lid, the smaller one, put the load, put in a dark cool place and leave for three or four days. Remove the perch from the salt and rinse under cold running water, removing the salt, spices and slime (if you want to remove some amount of salt from the fish and make it salted, rinse for 15-20 minutes).
Drain the fish, leaving on the sieve, to drain off all the water, then wipe dry with paper towels and hang to dry. To do this, thread the rope or a paper clip through the eye or lower lip (you can bend the hooks from pieces of wire) and hang on the rope (the fish should be hanging freely, carcasses do not touch each other).
Hang the perch in a shaded, well ventilated place - in the courtyard under a canopy on the balcony, on the tree, if drying occurs in the field. The street should be sufficiently dry and warm weather. Carefully close the fish two or three layers of gauze from dust and flies. Under these conditions bass will be ready to drink in five to eight days.
Hang the fish to dry over the gas stove, make sure she was far enough away from the burners (not less than 80 centimeters). In such circumstances, a small perch pickles for two or three days. Store dried fish in the fridge, wrapped in greaseproof paper or polyethylene.
Advice 2: How to dry clothes (6 rules)
So the clothes remained as new, it is important not only to wash but also dry. After all, if the right
to hang
linen, this will make it easier Ironing.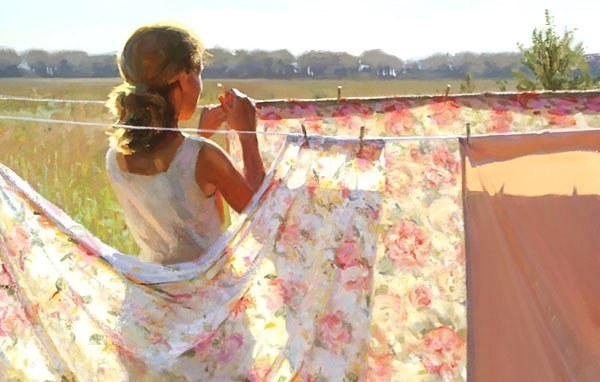 1. Stretched a clothesline must be not only clean, but also durable, so that it is not torn under the weight of damp clothes. You need to pull it tight and before each hanging of linen to wipe with a damp cloth.

2. Clothespins or clips to hold the pocket in advance or attach them to a clothesline, you can also the old-fashioned way to keep them attached to the rope at the waist or the neck (in a necklace), so it will be convenient to take them and attach to the underwear. After drying always remove the clothespins in a bag.

3. Try to put similar things near. Need to hang so that the edge of each piece was bent using a clothesline to 10-20 cm.

4. Knitted things to hang, bending them in half through the rope. Shirts, pillowcases, sheets, pants is allowed to dry on the left side.

5. Before hanging must be well spread all things, but it should be done carefully, so that in drying they are not stretched. The seams and ribbon unroll, it will greatly facilitate their further Ironing.

6. Inside out turn things back, shaking them and giving them a normal shape.
Advice 3: How to jerk perch
Spring fishing will start soon, and it is time to learn the recipe for dried perch. For this recipe, you can jerk almost all river fish.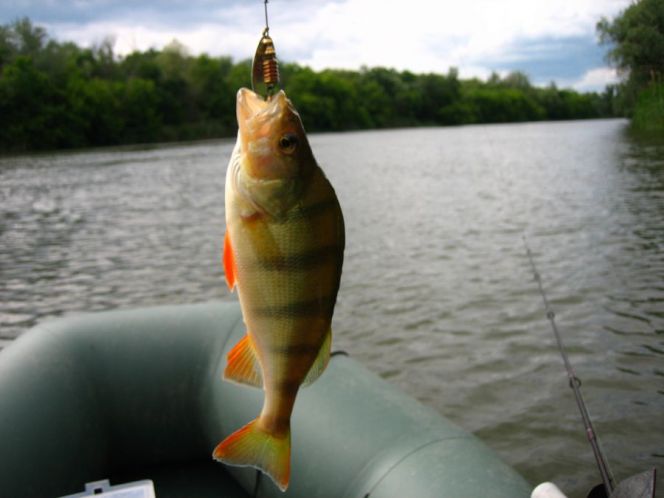 You will need
Small perch — 20-25 pieces (about 5 pounds), salt — 1.5 kg, sugar — 100 grams.
Instruction
Fill the bathtub with water, put the fish and rinse well with her.
Prepare a bucket or deep bowl and cover of slightly smaller circumference of the bucket. Mix 200 grams of salt with 100 grams of sugar and pour on the bottom of the bucket. The bottom of the bucket can be pre-covered with cellophane.
Fish dry on paper towels and place in a bucket. Pour the remaining salt and cover. On the cover put a stone or piece of brick.
Place the bucket with the fish in a cool place for 7-10 days.
Mix of perch and leave them for 1 day.
Throw the fish in a tub of water and soak for about 4 hours. Rinse well with each fish.
Wrap the fish in paper towels or towels for 2 hours. Then string perches on a thin rope or fishing line.
Hang the rope in a cool place(not hot), cover the fish with a gauze and leave to valitsa for 1-2 weeks (depending on the size of the fish).
If you will not use the fish immediately, then store it in a drawer and flip at least 1 time a week.
Advice 4: How to collect, dry and store herbs
Herbal treatment generally allows to achieve a good result without side effects. To collect medicinal plants is necessary in dry weather. With the exception of the roots: they can be harvested in the rain.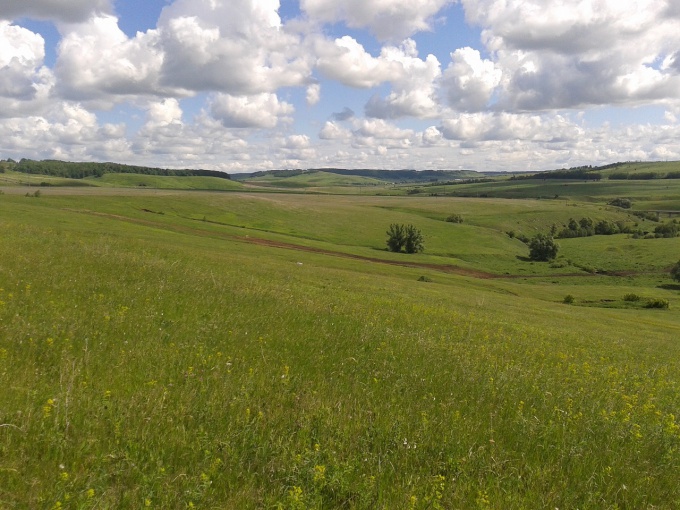 Instruction
Best time for collection is morning and day, from 8-9 to 16-17 hours. I do not advise to collect plants next to highway with heavy traffic, Railways. Grass damaged by the pests, the spots are also not suitable.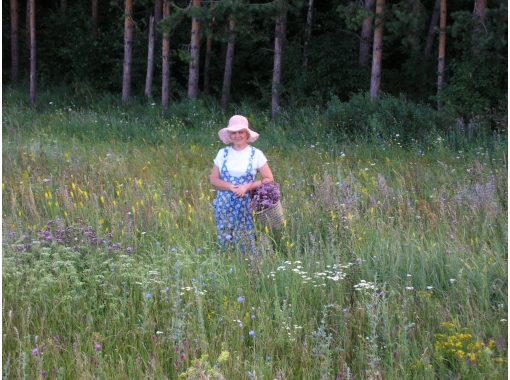 A few words about drying. From the fact, whether it is produced, depends on the quality of raw materials. Medicinal plants dried in a well ventilated area. And in clear weather, dried in the open air. Roots, fruits and seeds is recommended to dry in the sun. Leaves, flowers, stems, and roots and rhizomes of plants, which is composed of essential oils and glycosides, it is recommended to protect from direct sunlight.
In inclement weather, you can use special dryers or conventional ovens, ovens. It is important to monitor the temperature. The oven should be preheated and then make the minimum fire and open up the door to provide air flow. Raw materials it is recommended to periodically stir.
Buds dry in a cool, well-ventilated room, as the warmth they start to blossom.
The well dried roots, rhizomes, bark when bent, do not bend, and with a Bang
break the leaves and flowers pounded into a powder, and the fruits break up into several parts.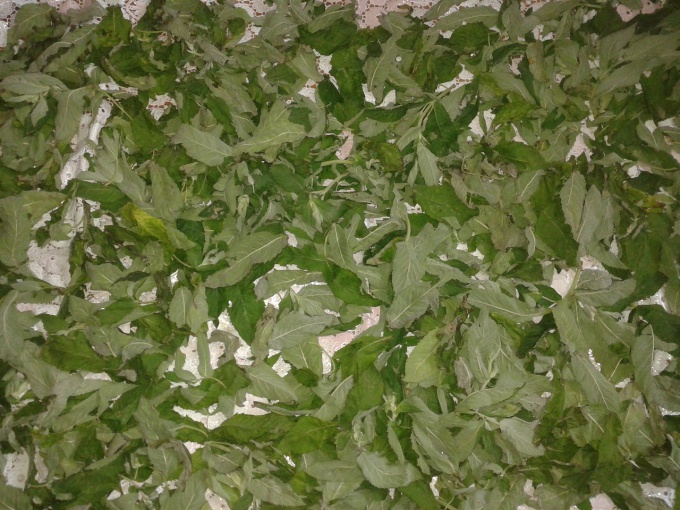 Often medicinal plants are used in the form of decoctions and infusions.
How to cook the broth? The crushed raw materials put in an enamel bowl, pour a glass hot boiled water, close lid and heat on a water bath for half an hour, then let cool, wring out the remaining raw materials, bring the volume of the resulting broth to two hundred milliliters, topping boiled water.
The infusion can be prepared the same way, but heated in a water bath it should only 15 minutes. You can just pour the raw materials with boiling water and let it brew under the lid.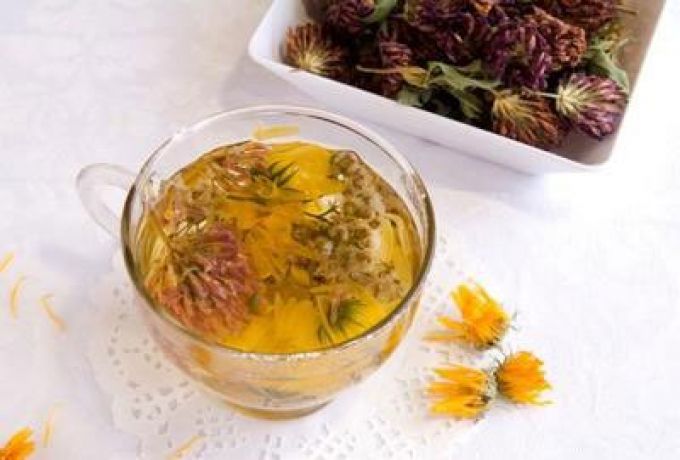 Keep medicinal plants in cardboard boxes, paper bags or cloth bags in a dry dark place. Herbs that contain essential oils and other volatile substances in tightly sealed glass jars.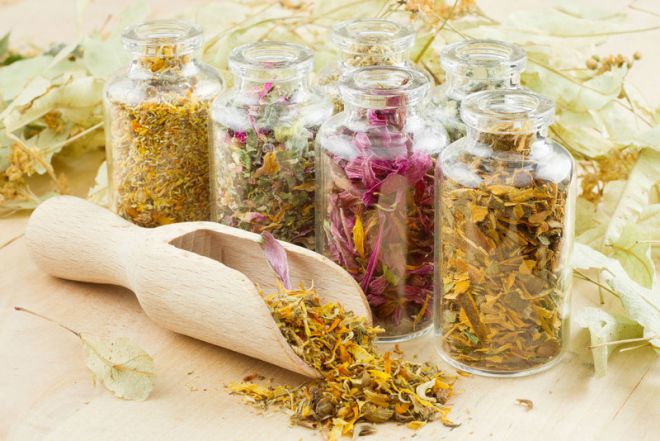 Note
If you are taking any infusion or decoction for a long time, consult your doctor — this will help to identify the right tactics of treatment, to avoid allergic reactions.