You will need
- the passport;
- the job;
- copy of employment record;
- diplomas and degrees;
- insurance policy;
- certificate from the labor Agency.
Instruction
Decide what kind of work you want to perform in Germany. Depends on the type of permission that you will need to get. There are three - to long-term, short-term work in au-pair - AU home.
Find an employer who is willing to employ you. This can be done through international recruitment Agency or by contacting the organization directly. For employment au-pair there are special sites, for example http://www.au-pair-job.de/Aupair-in-Deutschland.html There you can find contacts of the host family and contact her. If both sides are satisfied, you will receive an invitation.
Gather the necessary documents. Apply for passport if not previously done so. You will need to contact the district office of the Federal migration service. You will also need to issue a contract of employment or to receive an invitation to work from the host organization. Additionally, the German employer should send you a certificate from the labor Agency, which agrees to the results you permission to work. Remember that all documents, except passports, must be translated into German language and notarized. Also, each paper need to make two copies.
Issue an insurance policy with validity of at least three months. This can be done in any large insurance company. Attach a copy of it to the rest of the documents. Also, take from the website
of the Embassy
and fill out the form for entering
work
. Print it in two copies and complete his picture.
Sign up for submission of documents to the Embassy of Germany. Them in Russia a few, you should choose the one that is closer to your place of residence.
Come at the appointed time to the Embassy personally with all the papers. Pay the fee, which is for 2011 60 Euro.
If a positive decision will receive the documents on the appointed day. Your passport will be affixed with special visas. For au-pairs and it will permitm to work. In other cases, after their arrival in Germany, you will need to contact the employer to clarify the need for further administrative procedures.
Advice 2: Where can I get a loan with work experience of 3 months
Most often, the loan requires the presence of formal earnings and employment for last 6 months. But some banks allow you to obtain loans at lower periods of uninterrupted service.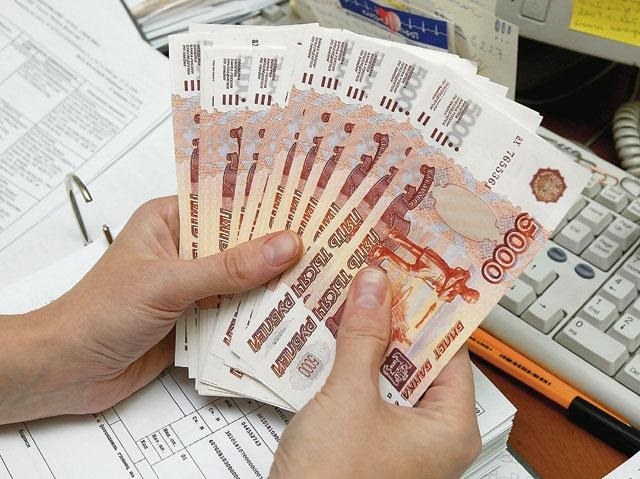 Loans for borrowers with experience 3 months


Proposals where can I get a loan with job tenure of three months quite a lot. They can be divided into two groups - those which provide loans upon confirmation of a three-month experience, as well as those that allow you to get a loan even without formal employment. Another option is the involvement of guarantors or collateral.

It is worth noting that the experience of 3 months specified banks as a starting mark when obtaining a loan. But the application with less experience almost always doomed to failure. Even the big banks give out loans with a three-month experience. For example, in the "Sberbank" and "Gazprombank".

Loans with an experience of three months is in the "Bank of Moscow". But to obtain them in excess of 150 thousand rubles is required to provide a passport and a certificate 2-pit. "UniCredit Bank" is possible with this experience count for the sum to 700 thousand rubles at the rate of 18.9%.

When large amounts of lending are often set a limit in terms of the need to work last at least six months. For example, such requirements is in the "Alfa-Bank" and "Rosselkhozbank". And we are talking about a continuous experience. If you've worked 10 years and two months ago changed the place of work, to get a loan would be extremely problematic.

Sometimes banks focus only on the General seniority. For example, "VTB 24" it needs to be at least a year.

Also, borrowers with minimal experience can get a credit card. But this type of lending is not always convenient, for example when you need cash.


Loans without verification of employment


To receive the Express credit is enough passport and the additional document on a choice. The peculiarity of this type of lending is that banks insure their risks and set higher rates on such loans, and limit the available amount of credit. Interest rates on Express loans start at 20-30%.

So, having the experience on last place of work of 3 months, you can get the loan in "East Express Bank" for the sum to 500 thousand rubles, the interest rate is determined individually for each borrower and ranges from 22% per annum. Bank "Renaissance Credit" you can get cash loan up to 500 thousand rubles, the minimum length must be 3 months. The copy of the employment and confirmation of income is required. In "the Ural Bank for reconstruction and development" in the "Open Credit" can I get a loan in the amount of 1 million rubles with the rate of 21% per annum. The Bank "home credit and Finance Bank" the credit "Big money 500 also does not require confirmation of seniority and allows you to calculate the amount to 500 thousand.

Some banks impose additional requirements in the form of having residence in the region of the loan or meet the established age range (usually age should be within 23 to 60 years).

To get a small loan without confirmation of employment, please contact the microfinance organization. This method is suitable for borrowers with bad credit history, because such organizations do not make requests in the KJV. But such borrowing is resorted to only in extreme situations, because the overpayment on such loans is quite impressive.


Mortgage loans


If the amount that is provided on the Express credits are insufficient, the borrower may obtain credit under the pledge of property. Such programs can receive up to 80% of the value of mortgaged property or car. These loans can be issued for any purpose. They allow you to get a car loan and even a mortgage to an unemployed borrower.

Mortgage loan program is in "fora-Bank", the Bank "Finam", "Bystrobank", "BFG-credit". It is worth considering that if non-payment on the loan the pledged property will be confiscated by the Bank in repayment of the loan.
Advice 3: How to find a job in Germany
To get a job in Germany would not refuse a considerable number of Russians. It is interesting to live in another country, and even wages, according to rumors, is very good. But the employment abroad has never been an easy thing, you need to meet certain requirements and to persevere.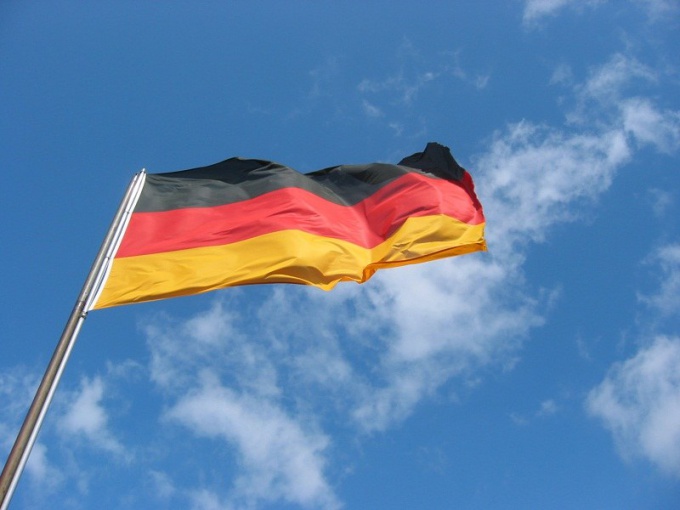 Instruction
To work in Germany, you need to have a specialty and it is highly desirable experience for her. Should start with a work visa. It can be done, only after receiving an invitation from the employer in Germany. You can find it via the Internet or in the country, having arrived there on a tourist visa. If you chose the latter option, remember that you can't get to work until you get a working visa.
There is a special program for the employment of qualified professionals in the IT sector and engineers, it is called the Bluecard. Such people can obtain a special national visa for which you can look for jobs. After the job is found, you should obtain a work visa. To see the program on its website: bluecard-eu.de.
The most convenient, and in some cases the only way of finding work in Germany is the Internet. There are several exchanges with vacancies, the largest of them – monster.de there are other, smaller ones.
Before you register for the exchange, decide exactly what you are looking for, as vacancies do much. Make a summary and a brief autobiography. Also make sure you have a good photo. Should not be listed in summary morose serious, often deters employers when they look summary of Russian specialists. The half-smile – the best option.
After you have responded to several positions, to start with you will likely have a phone interview. Ideally if you are fluent in German. If your work is related to communication (for example, you're applying as a programmer), then usually you can pass this interview in English: the companies involved in IT, for example, usually there is no problem with this.
Then comes the time of personal interview. Very important: don't be late in Germany are very serious about this. Optional to wear the best suit of those that you have regular casual wear.
The question of salary seems to many important and difficult. In Germany no one is discussing salary with friends and acquaintances, it is considered bad form, but information about how many are professionals with your qualifications, can be found on the Internet. There are statistical reports which indicate the average figures for the industry, depending on different parameters. It is useful to find a document that describes your professional field. There is useful knowledge of German, because usually these reports are in German.
Useful advice
All the work to be claimed by a foreigner in Germany can be divided into legal and illegal. Illegal can apply for low-paid unskilled types of jobs, usually people do it in a desperate situation. For example, it happens that a person moves, and his immigration status is still not possible to get a job legally, and to live on something necessary. To get illegal, you should try to start communication in the country. There is a Russian Diaspora, which can help with the work for the first time. German employers almost never take the jobs of illegal aliens, as this is punishable by heavy fines. Generally, it is not the best way, people step on it only in a truly desperate situation.
Advice 4: How to obtain work permits for labor migrants in 2016
Under the new legislation, foreign citizens who arrive to Russia from countries with visa-free regime has to apply for patents. In 2015 they have replaced work permits.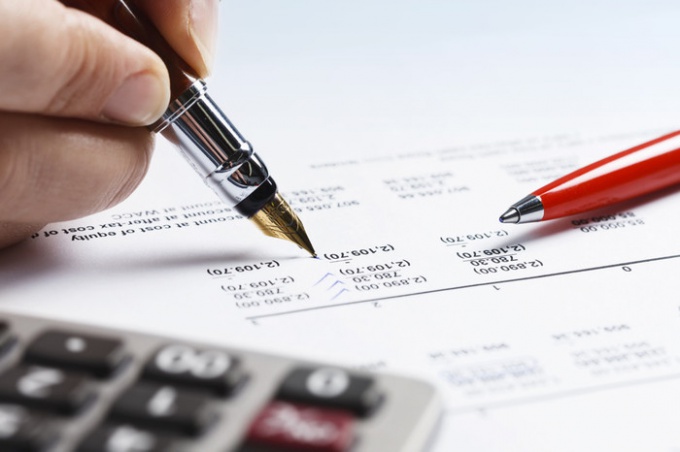 You will need
- application for grant of a patent;
- passport (with notarized translation into Russian language);
- migration card with a mark about the purpose of arrival;
- certificate of Russian language proficiency, knowledge of history of Russia and fundamentals of legislation;
- voluntary health insurance policy issued in the territory of the Russian Federation;
- certificate of absence of drug addiction and dangerous infectious diseases;
- certificate of absence of HIV infection;
- a document confirming the advance payment of personal income tax in a fixed amount;
- documents on registration at the place of stay.
Instruction
Earlier patents entitled for work only individuals. Now they distribute the action and work of legal entities and individual entrepreneurs. It is necessary to obtain separate patents for work in the legal or physical entities. it Should also be noted that a patent is valid only within one region.
To obtain a patent a foreign citizen must apply personally to the regional Department of the FMS. He needs to write an application for a patent and to make an impressive package of documents. All of these documents are mandatory and the absence of any of them, may be grounds for denial.
In the case of a positive decision, the foreign citizen will issue a patent within 10 working days after submission of the application. The patent is issued at personal visit to the passport.
The patent period of validity - from one month to one year. The patent term is set to the period for which paid income tax. Payment is due in advance and paid for the patent shall be extended automatically without the need for a visit to FMS. In the case of non-patent terminates the term of its action the next day.
The value of patents varies depending on the subject of the Russian Federation. For example, for Moscow and region monthly personal income tax in 2016 is set at 4200 R. for the Tomsk region - 2500 R. One of the most valuable patents in Yakutia and Chukotka - 7000 and 8000 R.
Within two months from the date of issuance of a patent a foreign citizen who has concluded labour or civil contract, shall provide FMS with a copy. This can be done in person or by registered mail.
Note
The patent covers the representatives of Azerbaijan, Armenia, Moldova, Kyrgyzstan, Tajikistan, Uzbekistan, Ukraine. Citizens of Belarus and Kazakhstan to patents is required. Other foreigners would still have to issue a work permit.
Useful advice
The application for a patent must be filed within 30 days from the date of entry to Russia. The penalty for late registration ranges from 10 to 15 thousand rubles must be paid before the time of applying for a patent.
Advice 5: How to get permission to marry a foreigner
At the present time in connection with the possibility of free entry and exit of citizens outside their country, increased migration of the population increased the number of marriages of the Russian citizens and foreigners. To conclude it is necessary to consider some points.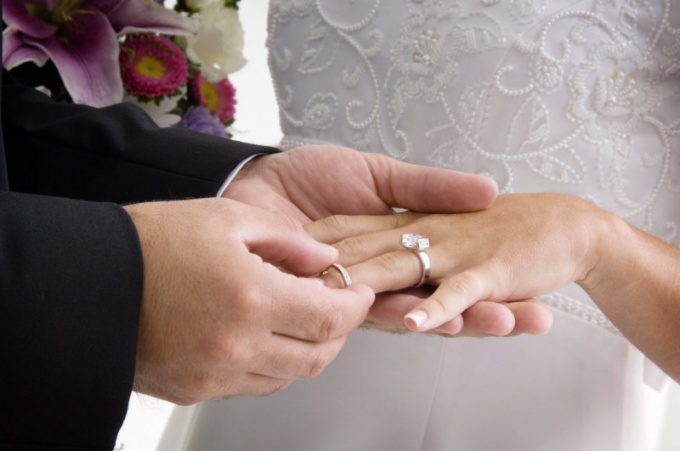 Instruction
Let us first start with the statement of marriage registration to the Registrar of the country where will be marriage. You will be asked to collect the documents required under the local law. As a rule, it is standard in all countries and includes: a passport or other identity document; a certificate stating that you are not married (or divorce certificate); the permission of parents to travel abroad (persons under the age of 21). Ask what additional documents are required to provide a specific country.
Note that in some countries, for marriage with a foreigner requires permission of the Consulate. It is necessary to have on hand "wedding invitation" (visa groom/bride), issued on the territory of the country of residence of your future spouse. If such a document is a foreign citizen has not, then the marriage may be declared illegal in the country where the foreign national. At the insistence of the parties to the marriage will still register with a note that the bride and groom were introduced with the current procedures.
Contact the Ministry of the authority which has issued one or the other your document to deliver on the original apostille (i.e. legalize). After that, the documents must be certified by the seal of the country where going to marry a foreigner.
Explore special conditions prohibiting marriage in the country which citizen is the future husband. For example, if your spouse is a citizen of Greece, keep in mind that in this country the employees of the security services and police is strictly forbidden to marry foreigners. For citizens of Germany is required to obtain in the organs of internal Affairs "Permission to register marriage abroad" which confirms the absence of circumstances hindering marriage.