You will need
cleaner for leather and suede;
- shampoo or mild detergent for wool;
- turpentine, gasoline, talcum powder;
- glycerin, castor oil, vaseline.
Instruction
Best option – buy a cleaner for leather and suede, you can even for shoes. These cleaners usually are produced of water-based, so you can not worry that it will leave stains or change the color of the strap.
If the contamination is not fat, try to clean them with shampoo or mild detergent for wool. Take an old toothbrush or other soft brush and, dipping it in the solution, clean the strap. Then continue with a clean brush, rinsing it in clean water. Ensure that the strap does not become too wet. In this case, immediately blot it dry with a towel.
To get rid of grease stains, dip the strap in benzene or acetone and immediately remove. Vigorously RUB and gently press. Then wipe dry with a linen cloth, and sprinkle thickly with talcum powder (for dark band talc required). You can also use a mixture of turpentine and gasoline 1:2. Note that gasoline, acetone, turpentine and other solvents degrease the skin, so they have to clean off along with the dirt.
To strap again shone like new, wipe it from time to time with glycerin, vaseline or castor oil.
To clean the strap is made of suede using a brush with a short NAP, there is also a special brush or rubber eraser for suede for Salonica places. Treat such places with warm milk with soda (in a glass of milk with 1 teaspoon soda) or with a mixture of ammonia with water (1 part alcohol and 2 parts water). Wipe the suede and back leather strap with a cotton swab dipped in one of these compounds, then rinse with clean water and vinegar solution (1 liter of water 1 teaspoon of vinegar). Comb the bristles with a brush in different directions.
Zamylilsya and shabby strap pour chalk powder, the next day brush off and clean with a brush.
To get rid of the odor, wrap the strap in a flannel cloth along with moist coffee grounds or ground coffee. Vigorously RUB the cloth and leave for a while. This method is suitable only for dark skin.
Note
Please note that after any wet cleaning to dry the leather straps should only be at room temperature or in a cool place, away from heating devices.
Advice 2 : How to clean your watch
Over time mechanical watch "knock down" move. This is because, in the mechanism collects dust, which disrupts the gears of their accuracy. To the time in your house correspond to reality, a mechanical watch needs to be cleaned.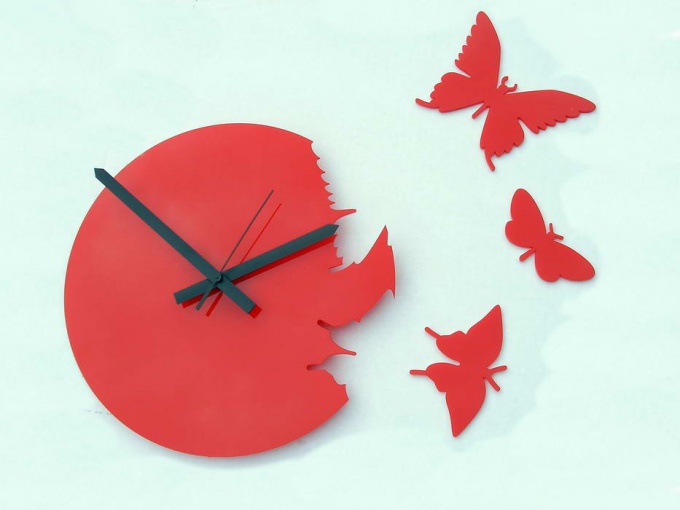 You will need
a small amount of birch sawdust, capacitance, several sheets of clean tissue paper, rubber medical pear and tweezers, a brush with fine bristles and dental shedua with soft bristles
Instruction
Once in 3 years, you need to clean watches and lubrication of the parts of the mechanism, these actions protect the watch from wear. Such cleaning of the clock mechanism required action, as during operation of the mechanism borne of huge features and loads. Fresh lubrication of the watch movement allows all the details to work clearly and correctly.
We all know that oil is only applied on dry and clean surface, therefore before greasing the mechanism should be cleaned thoroughly and dried.So, how to clean a watch.
The cleaning process of the clock mechanism, we can be divided into several stages.
Disassembly of the movement.
Cleaning the clock mechanism.
Assembly hours.
Lubrication of the parts of the mechanism.
Setting the clock mechanism in the watch case.
In order to clean hours are kindly requested to do the following:
Available in any store household chemicals gasoline Shoe. If this kind of gasoline you did not happen to find, you can take a simple medical alcohol.
To prepare a brush with fine bristles and a toothbrush with soft bristles for cleaning larger parts.
Collect a small amount of birch sawdust.
Prepare a small container, a few sheets of clean tissue paper, rubber medical pear, and tweezers.
Now proceed directly to cleaning the clock mechanism. Remember, always clean the balance after the fine details of the mechanism and then to major. It is important to do some simple actions.
Pour the gasoline into a container, with a height of approximately 2 cm.
Lower the balance in a container of gasoline and rinse, holding the rim.
Remove the balance, a little trotted back and forth (gently) and put it in sawdust.
Clean in the same way the anchoring fork and place on the prepared paper.
Clean the anchor bridge plugs and engrenage, just put on paper.
Clean the wheels and axle of a spring of the clock mechanism.
Clean platinum and the drum spring. In order to clean the drum of the mechanism, you must first open it and remove the cover with tweezers.
Blow (dry) rinsed all parts with a rubber pear.
Assemble the clock mechanism. Assembled to produce as quickly as possible, it is voicegenie debris and dust inside.
Cleaning your watch is over, now it remains only to lubricate the mechanism and the watch is ready for another 3-4 years to serve you without interruption.
Advice 3 : How to clean watches
Wrist watch - a fashionable accessory that
from time to time
requires care. Cleaning of
the watch
mechanism it is better to trust the wizard, but
a bracelet
you can put in order yourself.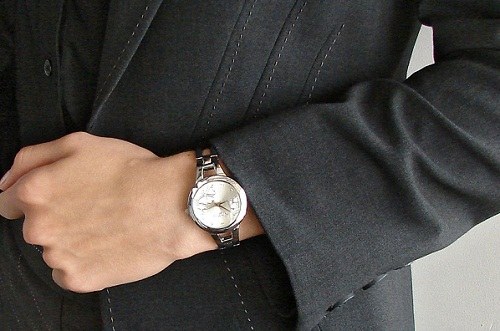 You will need
Liquid soap, baking soda, egg whites, milk, liquid dishwashing, ammonia, cosmetic powder, special wipes for cleansing.
Instruction
Clean the leather strap with a soap solution. Pour into a container of warm water with the addition of liquid soap and several drops of ammonia. Wipe the bracelet with a cotton pad soaked in the solution. Then rinse the soap with a damp cloth and blot with cotton towel. After dry the strap.
Mix baking soda with water to make a soft paste. Apply weight to a leather bracelet and leave it for an hour. After this time, gently brush the product with a cotton swab. Wipe the strap with a damp cloth and dry. When the skin is dry, RUB a few drops of olive oil or glycerin.
To clean white leather bracelet, mix 1 egg white in a glass of milk. Moisten a cotton pad and carefully apply the product. This method will help not only clean the skin but also to maintain the original color bracelet.
Cloth rinse the bracelet in warm water with some liquid dishwashing. Take an old toothbrush and scrub particularly contaminated sites. Then rinse the strap under running water and Pat dry with a paper towel. Put the bracelet on a towel, folded in several layers, and dry.
Mix the toothpaste with a few drops of ammonia and 1 teaspoon of baking soda. Apply the mixture on the silver bracelet from the watch and leave it on for 20-30 minutes. Then wipe with a damp microfibre cloth and Polish with a soft cloth. Try not to RUB the mixture into the charm bracelet. Baking soda is an abrasive substance, so it can scratch the metal.
Apply with flannel cloth a little cosmetic powder. Carefully Polish the gold bracelet. Then wipe with a clean cloth. Instead of powder can use baby powder or crushed chalk.
Buy in the jewelry salon or workshop special cloth for cleaning jewelry. Carefully wipe the metal bracelet from contamination.