Instruction
Traditional wedding dress - white add to your outfit colors. Sew it out of fabric purple, bright red, pink or blue tint, or decorate with colored accessories. Fashion designers offer sewing dress even khaki or camouflage.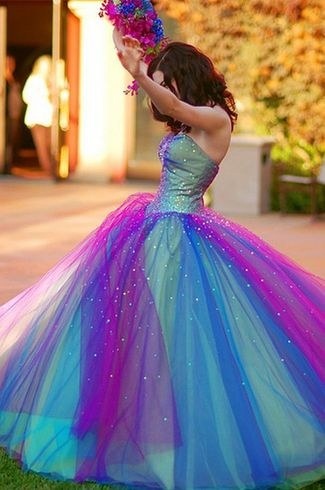 Not necessarily sewing of fine silk fabrics (chiffon, satin, crepe-satin, and so on). Designers offer to create outfits for wedding from the most unusual materials. For example an artist from the UK Susie macmurray made of gloves. To make a similar outfit, you'll need any model of dress on which tab the gloves, starting from the bottom. You can also use feathers or fresh flowers. However, it will be short-lived and thus unlikely to get it by inheritance to your daughter or granddaughter.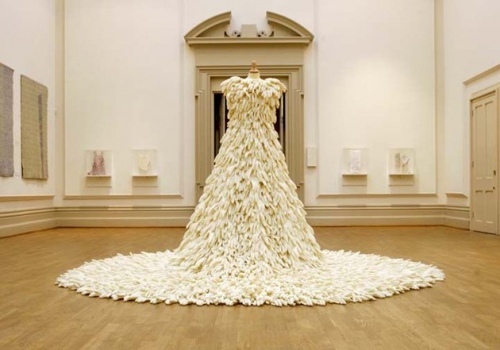 To make an unusual luminous dress, you need to have at least minimal knowledge of electrical engineering. Embroidered hem with LEDs, and you will Shine in the truest sense of the word. Light bulbs powered by batteries, which can be hidden under the belt.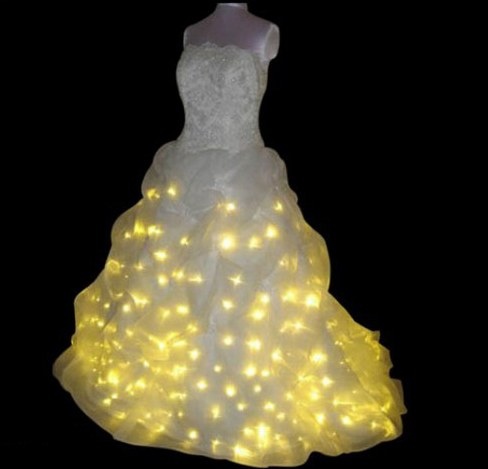 Usually wedding dress long skirt, and sometimes a long train. But young girls with slim legs can afford to wear a dress with a mini skirt. Any suitable pattern from a fashion magazine, and to sew a dress can be their beautiful and unusual fabrics such as velvet or brocade.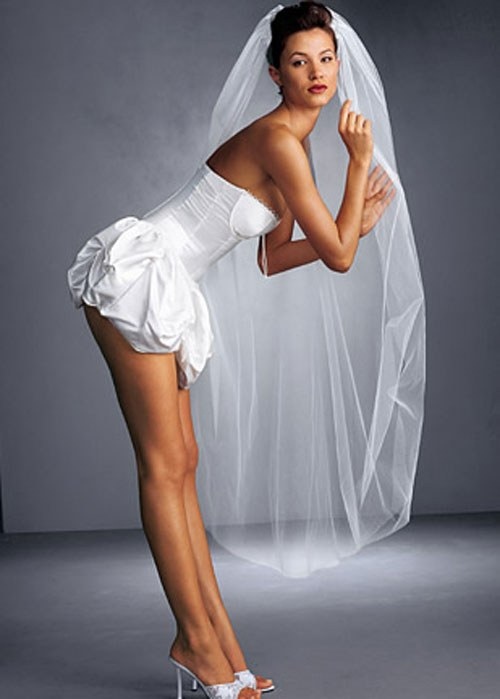 The most shocking brides can make a lush skirt on the hips of tulle. It will require a piece of fabric 2.5 – 3 m wide and 0.5 – 1 m in length. Sew side cut, fold on the wrong side of the top of your skirt, prostrochite it on a typewriter, leaving unsewn approximately 2 cm. Through the hole insert the elastic band. Sew hidden stitches. The lower section of the handle is not necessary. Skirt ready. And the bodice draw paint directly on the body.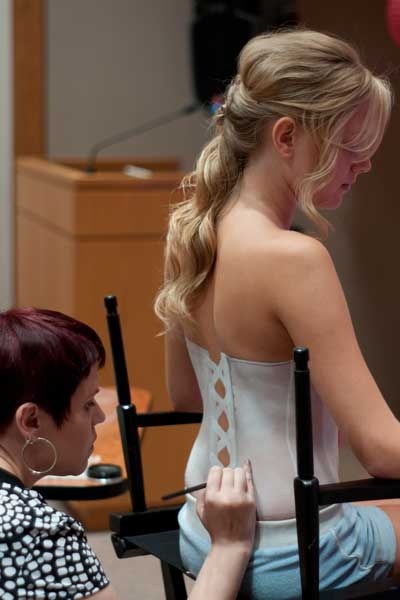 Note
In pursuit of a most unusual dress for the wedding is not to overdo. Find out in advance the groom if he would like your outrageous outfit.