Instruction
Take the dream book and look up the meaning of your dream in it. Note that different books may vary in how they interpret certain characters. However, there is a common set of dreams that are explained in the same way. For example, fish dreams pregnant, like the discovery of a gold ring. The loosening and loss of teeth in a dream means illness or the death of someone close to you. But if you were doing something the love in the world of dreams, means that in real life you do not have enough warmth and attention, even in the presence of a permanent partner.
If you or your child have nightmares, do not rush to imagine that something terrible will happen in life. Very often, bad dreams start due to the fact that in the dream you uncomfortable: for example, numb arm or leg, there is no place to spread on the bed. The second reason for the nightmares of psychological tensions, especially in children. So as soon as your son or daughter start to complain of bad dreams, you need to take your child to a child psychologist.
You can try to interpret your dream without the help of dream interpretation. To do this, try to remember every detail of it. Most likely, you will find that some part of the dream was bizarre interpretation of what happened with you yesterday. For example, the day you had a fight with someone, and at night you dreamed that you run away from this man. When you cut off all that your brain is processed in the sleep of the day's experiences, in balance and that may happen in the future.
Note
- Experts on dreams claim that all the persons we see in dreams, not invented, in reality we already met somewhere, if not remember them.
Useful advice
- According to folk omens, prophetic dreams come to us from Thursday to Friday. But if you dozed off after lunch and you dreamed something, it can't be important.
Advice 2 : How to decipher your sleep
At all times people wanted to know the meaning of their dreams. To do this, invent various Oracle books and dream books. Today, when humanity has invented psychoanalysis and the Internet, you do not need to seek Council in the ancient Oracle book. Although, who knows, maybe it is better to predict the future? Try all options, maybe some of them will decipher your dream completely.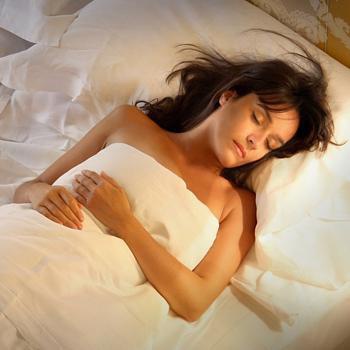 You will need
dream books
book Jung
intuition
Instruction
Many scientists believe that sleep is the brain's response to the events of the day. Therefore, in order to decode your dream, you have vspomnite and analyze what happened to you in the afternoon.
The psychoanalyst Carl Gustav Jung believed that our dreams laid collective memory of all our ancestors, and not personal experiences. Therefore, in this moment, dream can warn you of some bad events. Listen to your dreams!
Today there are many dream books, many of which are on the Internet. If you want to quickly decrypt your sleep, see a book. Many commentators disagree on the interpretation of dreams. So watch a few dream books at once and compare the values.
If you are seriously concerned about repeated dreams, then it is best to turn to the professional interpreter of dreams or a psychiatrist. They will help to get rid of avadevich dreams and try to decipher your dream.
Rely more on your intuition. Sleep is the unconscious, and to describe the scientific laws is impossible. One can only try to decipher.
Advice 3 : How to interpret a dream
The interpretation of dreams – the process is addictive, which can tell a lot about a man, his thoughts, feelings and relationships with the surrounding world. Neuroscientists believe that dreams are the result of brain activity. Psychoanalysis-Freudians see dreams, fantasies, generated libido, and the followers of Jung believe that dreams contain symbolic messages, the interpretation of which is a good way to know yourself.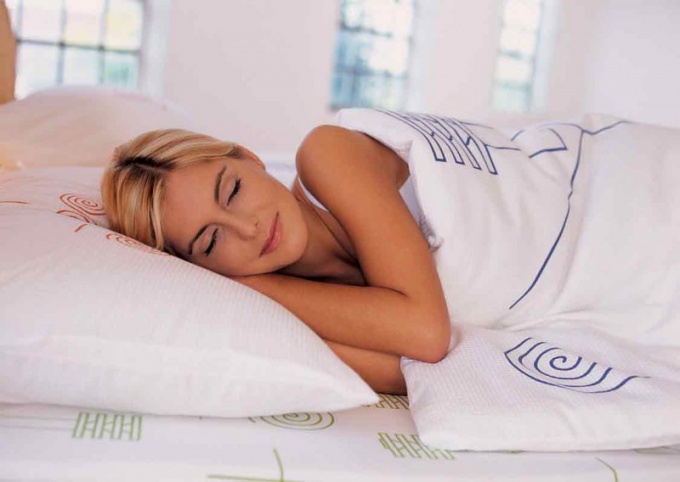 Instruction
The language of dreams consists of images of everyday life, which appear in dreams in a new form. These images can be explained in two ways: literal, when derived from dreams information correlated with the daily life and symbolic, in which information is "encrypted" (by means of symbols and signs). For example, seen in a dream flying means freedom and escape from everyday routine, and not a literal desire to fly.
For the interpretation of the dream is necessary to remember its main plot. Was he about home, journey, pursuit, flight, or about snakes, for example. The time when was seen the dream, indicates its significance in the real world. The closer to the waking hours he had, the more the dream reflects the problems of everyday life.
Next, analyze the place of sleep. You know it from the past or not. This will help to recognize children's problems and to reveal the essence of the present circumstances. It is also important watched you from the sidelines or been a direct participant. This will tell about the extent of your participation in this real life situation.
Check the atmosphere of the dream: whether it was bright and spacious or cramped and dark. Where exactly was the action: on land, in the water? Air symbolizes the mind, water – emotions, earth – money and wealth. For example, if you dream you are under the earth, this may mean finding a lost treasure.
The next step you need to perform dreams of people and animals. Traits of the heroes of dreams often talk about the qualities you want to develop. Animals and objects attach particular importance to these qualities. For example, the enemy may in a dream make a symbolic image of an angry bear. And bear hunting could mean that you are aware of a foe, and you are ready in a conflict situation to protect their interests.
Some of the characters and plots of dreams are universal and known around the world. Their value can be find out by looking in a dream book. For example, the loss of teeth in a dream can report about changes in life. Harassment means the desire to escape from problems, and death indicates new beginnings. But do not forget that each dream is unique and personal.
Oneirology, or the science of the study of dreams offers the easiest and most effective way of interpreting them – to record their dreams in a special diary and then analyze. Before you open your eyes, try to recreate the sleep pattern. Hold your attention on the images and sensations. Then as quickly as possible, to miss nothing, record the details of dreams and related associations.
Useful advice
Diary of dreams almost no different from a regular diary. It can also serve as a source of specific information. So a dream journal is personal. It is not necessary to give to read to anyone else.