You will need
- a blank sheet of paper;
- pencil;
- eraser;
- set of colored pencils or markers.
Instruction
Start drawing pony twilight Sparkle should be the image on the sheet of paper, two small ovals, one of which will be the head and the second body a little horse. The top oval should be divided into a thin curved line into two parts. It will continue to be the eyes.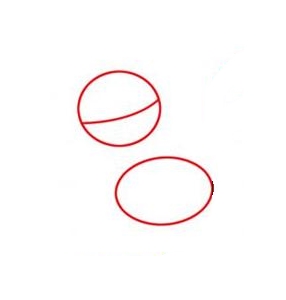 The next stage of the drawing lesson pony Sparkles, a picture of the bangs, the ear and the back of your neck, connecting the head and torso of the animated character. Draw the details of it without lifting your pencil from the paper in a smooth line.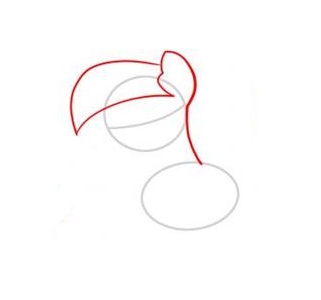 To draw the cone ponies, draw in the top of the head, approximately in the middle of the bangs, acute triangle. Drawing faces of horses, use a small arc connected to each other.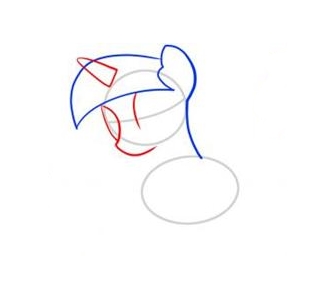 Now you need to draw eyes pony. The easiest way to do this with the help of small ovals, placed on each other and supplemented by short lines with cilia. At this stage, drawing "little Pony" should "give" the horse a smile and decorate her horn, a small cross lines.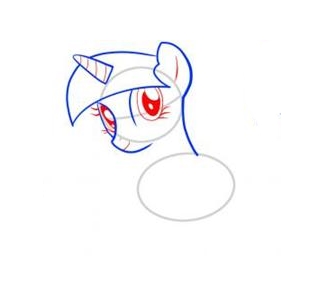 The gradual drawing pony Sparkles provides image the breast and legs fabulous horses. First, with a continuous line, then draw the front leg. It is shaped like an elongated up-line with rounded corners.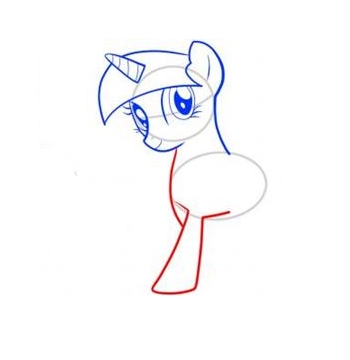 The next step in the drawing – adding to the body the tail, hind legs and peek out from behind the front limbs legs. At this stage, the painted pony is already very similar to the popular cartoon character.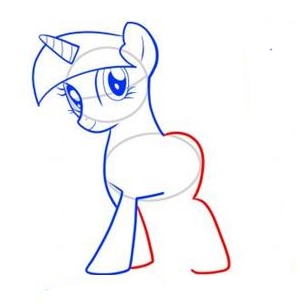 It remains only to draw a pony Sparkle lush tail and pretend to be part of a foot peeking out from the side facing the front of the limb.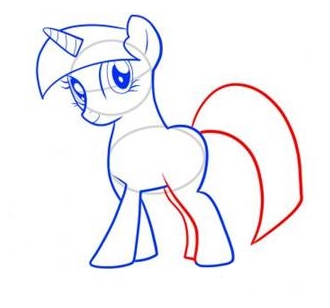 The final stage of the drawing lesson pony decoration of her torso mane, a division of the bangs and tail of horses on particular strands and making her body sparkle. This step will make a pencil drawing ponies more interesting and beautiful.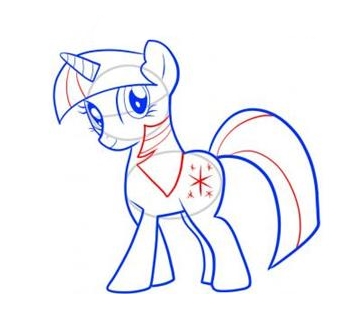 The drawing is ready. It turned out that to draw pony twilight Sparkle loved by millions of boys and girls cartoon "little Pony", if you use the technique of gradual drawing, is not difficult.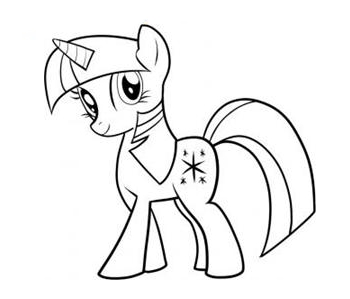 The resulting figure can be used as a coloring pony, print it on your home printer. Realizing the principle of gradual drawing ponies, ask your child to draw a pony Sparkle pencil.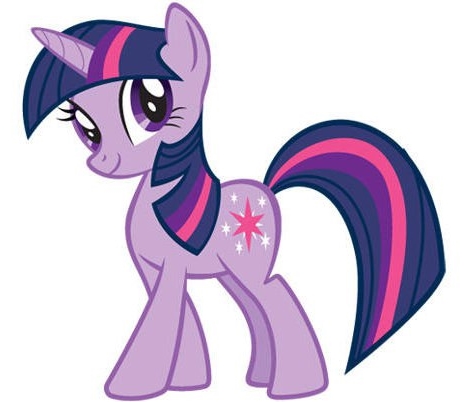 Note
Lessons phased drawing pencil can be useful for a beginner to learn the basics of fine art child and wish to please their kids beautiful pictures parents.