You will need
paper;
pencil and eraser;
- colored markers or pencils.
Instruction
Draw on the face of the horse is a little spout area in profile, the ear hooks. Neck and breast work at the expense of image rounded line. To draw the second ear is not necessary, as it hides in the subsequent mane pony.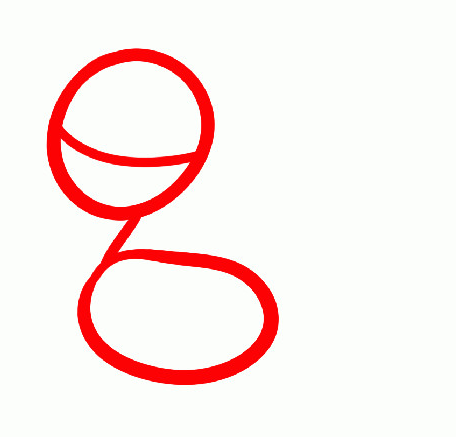 If you want to draw a unicorn "Friendship is magic", draw in the forehead horn and fill it dashed horizontal lines. Draw a curved wave mane of the pony as shown in the picture.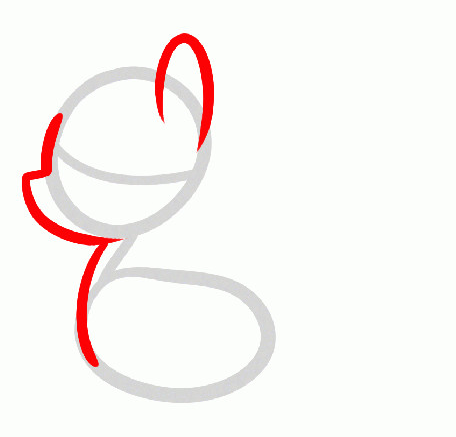 In the center of the horses face draw a large oval eyes, highlight the pupil, eyelid and eyelashes. Make your pony a little smiling mouth.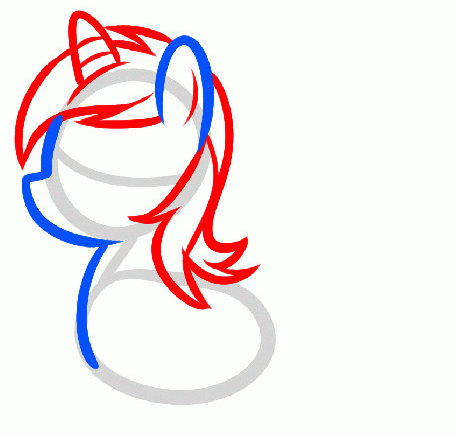 Draw horse large front paws as if she fervently rides. Hooves pony from the cartoon "Friendship is magic" should be slightly expanded to the bottom. Wings were the most similar to real hooves make on the ends of small parts.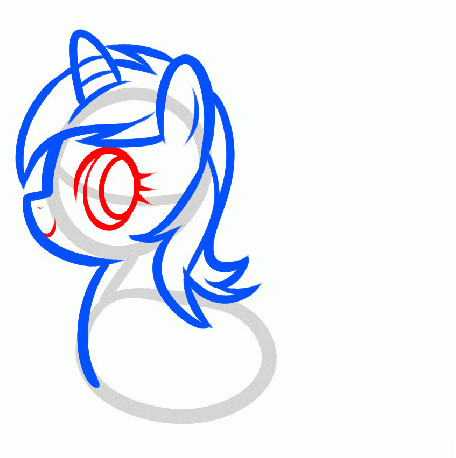 Draw the hind legs of a pony, highlighting the thighs. Then circle previously drawn part of the body that will remain visible after adding all the elements of the picture.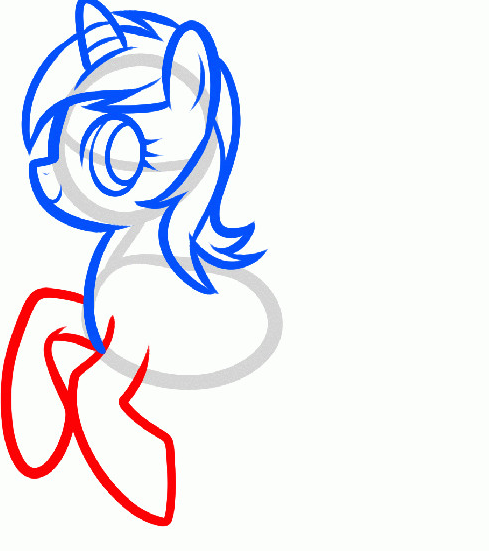 On the back of the torso ponies "Friendship is magic" has a small emblem – draw it. Complete the drawing by adding a fluffy horse tail.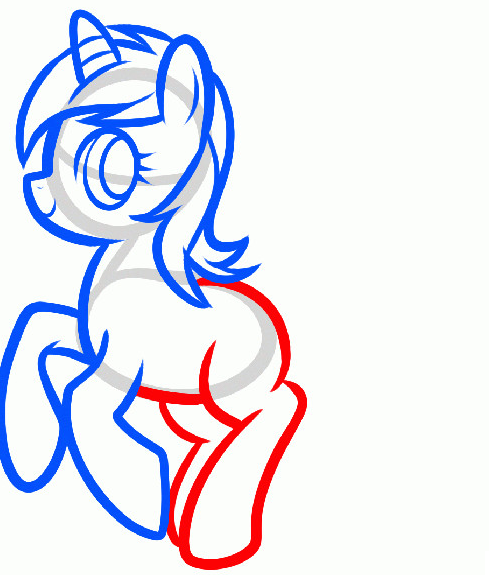 Trace the drawing in black felt-tip pen or pencil, extra lines from a simple pencil delete using eraser. Paint your lordco bright colors.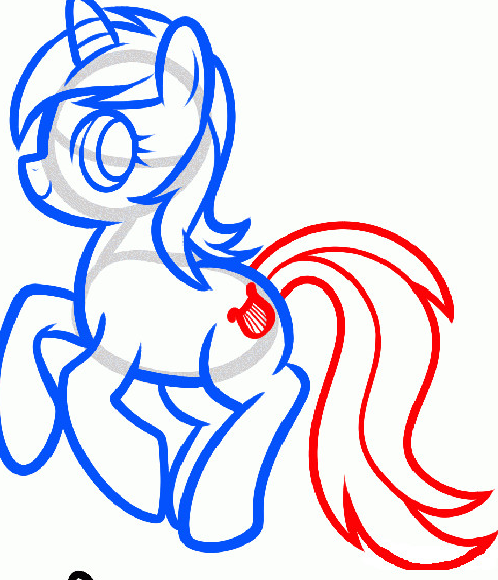 How really was just to draw a pony "Friendship is magic" in a phased manner with pencil and markers. Now you will be able to portray any character of the beloved cartoon.