If you are interested in an inexpensive vacation in the Crimea, you should look to small coastal towns.
Mykolaivka – the nearest resort to the capital of Crimea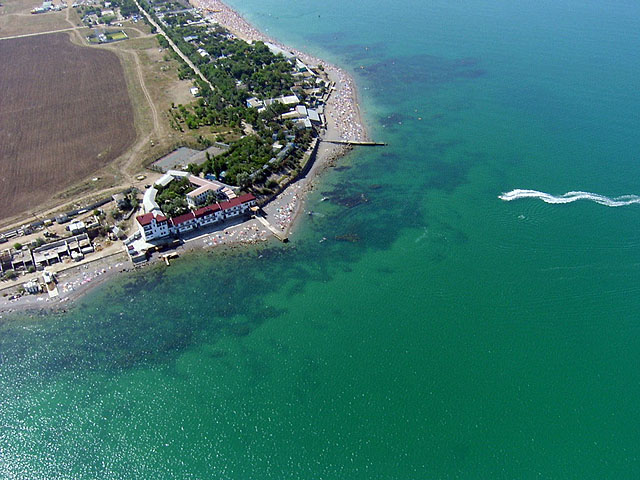 Closest holiday village to Simferopol is located 40 km from the airport, so is very popular among tourists. In Nikolaevka there is a huge number of guest houses with comfortable conditions and beautiful hotels, hotels and resorts. The rate in may-June will be about 500 rubles per day, in the midst of the summer season – about 1200 rubles. In the village centre there are numerous bars, cafes, restaurants and clubs, there is also a beautiful promenade.
Pros: the proximity to the capital of the Crimea, compact, inexpensive housing prices and food.
Cons: narrow beach with quite a number of tourists (tourists and local population) in the second half of the day at sea often come in waves.
The black sea is the best place for diving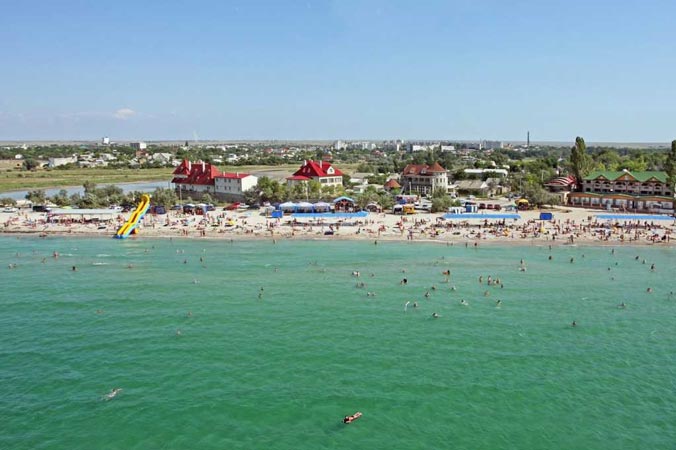 The black sea resort town is located in the northwestern part of the Crimean Peninsula. You can reach it in two ways: from Simferopol – about 200 km (3 hours by bus) or from Dzhankoy – 160 km (2 hours drive by bus). Despite the remoteness of this area, everyone who has ever visited here, looking forward to coming back.
The sea in this place is shallow, clean and warm, so it is perfect for families with young children. In addition, the black sea area is one of the best places for diving in the Crimea, as it is home to Cape Tarkhankut, famous for its sea coves, crystal clear waters and incredible scenery.
The black sea is a small town, most of which lives in the summer holidays takes place on the beach. The coastline here is wide with lots of sports fields and stalls. Along the beach stretches a promenade with restaurants, cafes, all kinds of amusement and nightlife. The cost of living in this area will be approximately 400-600 rubles for a double room.
Pros: nice beach, cozy atmosphere, diving, shallow water.
Cons: in mid-August, the coast is filled with seaweed, so the holiday season in the black sea does not last long – from may to July.
Sandy – an ideal place for families with children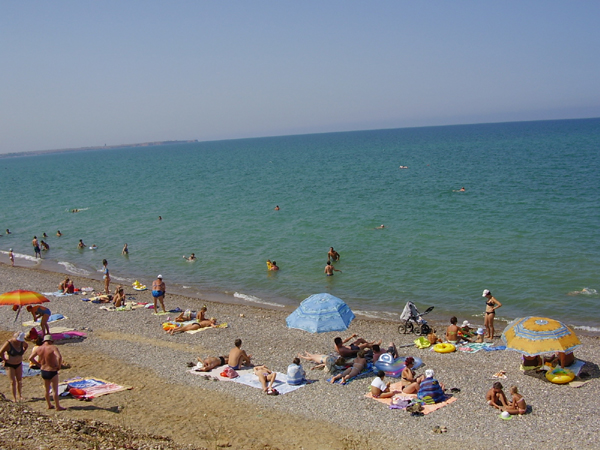 Sandy is a small holiday village which is 50 km from Simferopol. You can reach it by public transport – buses and taxis in the summer season go here every 30 minutes.
A distinctive feature of this resort is a shallow sea with soft as flour bottom and cozy sandy-pebble beach. Due to its shallow water warms up very quickly, so it is always warm. All these conditions make sandy a perfect place for families with small children.
Sandy will also appeal to fans of "wild" holiday, as in a forest area on the outskirts of the village is a tent city.
Pros: nice beach with a gentle entrance into the sea, warm water, affordable housing.
Cons: no parks and large entertainment centers.
Small lighthouse – the most expensive place on the South coast of the Crimea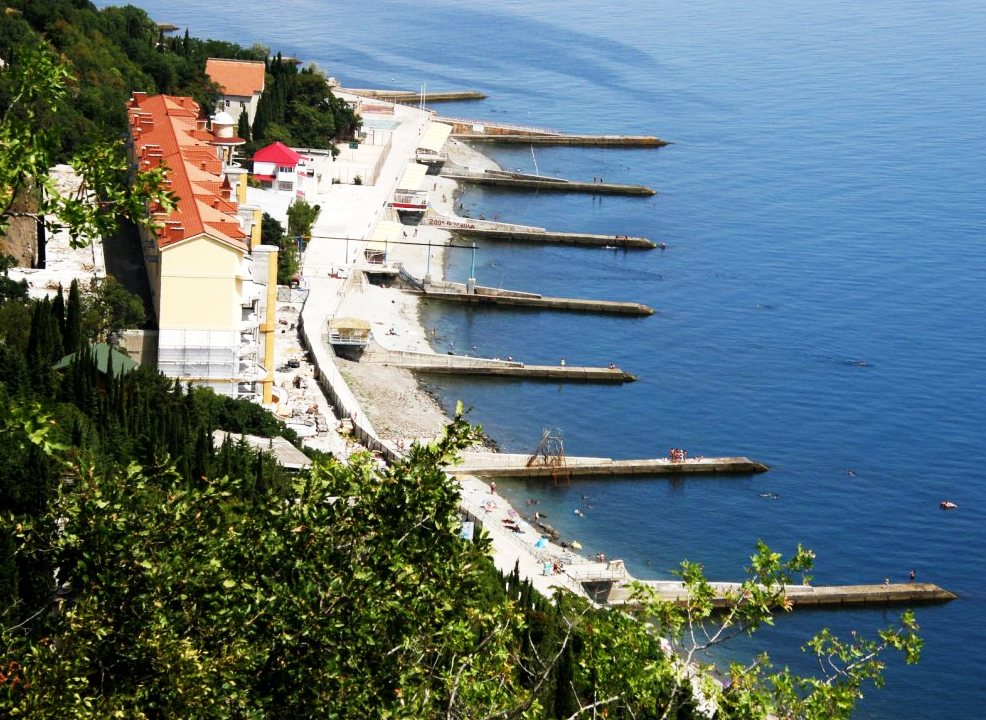 Small lighthouse – this is probably the most expensive place on the South coast of Crimea. The resort village is situated near mount Castel between Yalta and Alushta. In this place travelers will face the same parks and expensive neighbouring resorts. On the slope of the mountains is recreation with wooden hotel houses beautifully and inexpensively. The cost of housing will depend on the conditions of accommodation: 600 rubles per 2-bed hospitality house and about 3000 rubles for a comfortable room with pool and Guesthouse.
Pros: relaxed atmosphere, uncrowded waterfront, beautiful mountain views, affordable prices.
Cons: problems with transportation (access to nearby major cities is possible only by taxi).
Fishing – the best place for camping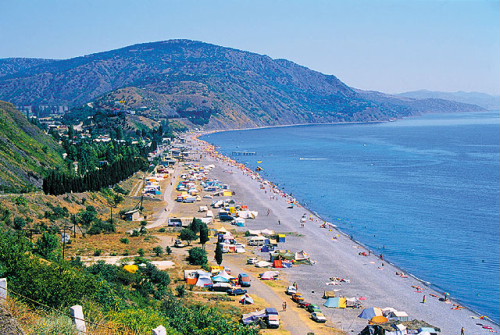 Fishing is not far from Alushta - 28 km on the highway Alushta-Sudak. Along the route is a wide pebbly beach so stop the car right here it is possible to deploy a tent camp.
Pros: cheap beach holidays, relaxed and cozy atmosphere.
Cons: difficult road, the lack of a developed tourist infrastructure.
How to save money on vacation in the Crimea
For Lunches and dinners cheaper to pay separately, living together with nutrition will cost more. The most economical option to cook their own meals.
It is not necessary to book rooms in pensions and hotels in advance, it is cheaper to rent a house on arrival in the private sector.
Holidays in the peak summer season (mid-July to mid-August) will cost more.
Tours are expensive, so it is better to think about their own route and to get to the place you are interested.
On trips it is better to take a taxi, you can also find a companion, sharing with him a part of the cost of travel.
Taxi order by phone, by car, caught on the street will cost about twice the price.
The local wine is not worth buying in the popular tourist areas, it is better to ask local people where they take the wine for yourself cheaper.
Do not make hasty purchases. Often tourists buy a lot of useless trinkets and an incredible amount of Souvenirs that leads to higher costs and allows you to inexpensively relax in the Crimea.