You will need
- fresh or dried hop cones;
- boiling water;
- thermos.
Instruction
For home treatment and prevention you need dried cones of hops (sold at pharmacies). You can also purchase the herbs in boxes or bags. Raw materials you can collect and own and use both fresh and dried. The method of preparation of hops depends on which problem you plan to solve it.
To treat insomnia, take two tablespoons of dry hop cones, pour two cups of boiling water and leave for two hours. Then strain the infusion and pour into the tub with warm water. Take procedure daily for 5 days, for 10-15 minutes before bedtime.
For the treatment of acne, you can prepare another variant of the infusion. Tablespoon dried hop cones pour a glass of boiling water. Insist within hours, strain it and wipe the affected areas of skin twice a day, dipped in an infusion of a cotton swab. This tool will help with aging skin – wipe it morning and evening, or use the infusion for washings.
For chronic headaches, try a decoction of hops and clover. Pour a half cups boiling water 1 teaspoon of clover and the same amount of milled hop cones. Boil the broth for about five minutes, then leave covered for at least an hour. Strain and drink a quarter Cup 3 times a day before meals.
Of hops you can cook and rinse the hair. Will require the infusion of a low concentration. A tablespoon of crushed cones pour into a thermos, pour a liter of boiling water and insist 2-3 hours. Strain and rinse the hair after each wash. This infusion helps to give the hair Shine and prevents hair loss. Recommended at least 10 treatments in a course.
However, the most popular recipe – breast enlargement with the help of the infusion of hops. Pour into a thermos dried crushed cones of hop, pour them with boiling water in a ratio of 1 tablespoon of herbs to 1 Cup of water. Leave the mixture for 5-6 hours. Strain and drink half a Cup of infusion before eating. The course lasts for two weeks.
The infusion can be cooked faster. Fresh cones of hops pour boiling water (3 tablespoons in 1 Cup of boiling water). Keep the mixture to simmer for 5 minutes, then cover and leave for about half an hour. Infusion strain and take the above scheme.
Note
Be careful with taking the infusion inside. If you notice the appearance of adverse symptoms – fatigue, drowsiness, nausea, breast tenderness, discontinue therapy. Perhaps the hop you just don't fit. Note that for its use, there are a lot of contraindications. Before beginning treatment consult a doctor.
Advice 2 : How to treat lump in breast
Breast pathology today is very actual problem. Women often find breast discourse seals and panic, mistaking them for malignant tumors – however, these lumps (mastitis) can occur for very different reasons, and if timely proper treatment to disappear.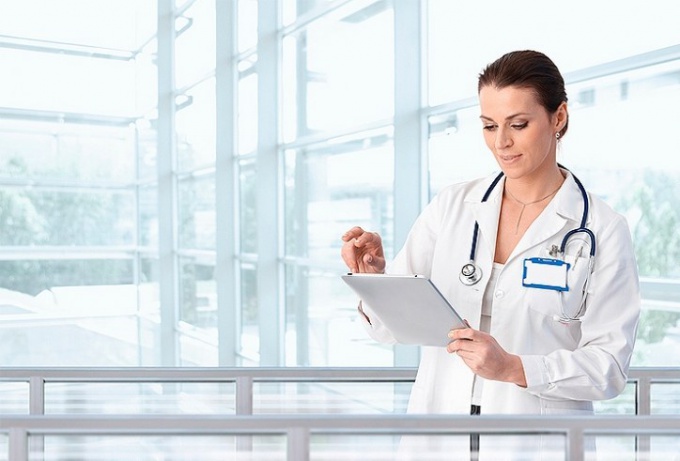 Instruction
If lumps in the breast occur periodically and disappear after the onset of menstruation, their cause is the onset of the menstrual cycle and hormonal fluctuations in the body. This seal does not affect the appearance of the breast and the General state of health and requires no treatment. Also the formation of lumps in the breast often causes the hormonal drugs which affect the natural balance of hormones – in this case, you must see a doctor and stop taking the drugs.
Women often detect a breast lump while breastfeeding – and especially in the presence of inflammatory processes (mastitis), and blockage of the milk ducts. To provoke the appearance of the bumps can hypothermia, the improper selection and wearing bra and infection through cracks in nipple. This contributes to thrombosis – a clot formed in Vienna breast cancer and leads to its inflammation. This marked increase in temperature and redness of the breast skin affected area.
To seal in the mammary gland had not degenerated into malignant tumors, it is necessary to diagnose their origin and if necessary start treatment. The diffuse form of mastitis is treated by eliminating the main reasons of its occurrence – namely, disorders of the ovaries and pituitary gland. Often the treatment begins with restoration of normal functioning of the reproductive organs, nervous system and liver by estrogens, oral contraceptives, Progestogens, androgens, and substances that suppress the production of prolactin.
Non-hormonal treatment of mastitis is a personal diet, wearing the right bra, taking diuretics, and nonsteroidal anti-inflammatory drugs and drugs that improve blood circulation. In addition, the woman is prescribed a course of antioxidants that can significantly improve liver function, vitamins A, B, E and iodine. In mastopathy it is impossible to self-medicate and use traditional recipes getting rid of seals in the breast.
Note
Lumps in the breast are usually small, dense, and outdoor education, with pressure which may be a pain.
Useful advice
In the presence of seals in the chest is strictly forbidden to do physical therapy in this area, as well as walk in baths, saunas, solariums and beach.