How to cheat subscribers on his page "Vkontakte"
Add a lot of friends and subscribers Vkontakte free and fast are three main methods:
- using the search in people;
- via the popular app "Vkontakte";
- using software and special scripts.
Cheat followers and friends of "Vkontakte" for free simple enough, if you add them yourself through search, but social networking is a limit that allows you to send up to 50 applications a day. In addition, Facebook will periodically prompt you to enter a captcha code, which will make the search of subscribers more difficult.
When the followers increase friends number no more than 350 people a week, and this is when maximum responsiveness. If you need to quickly get a bunch of friends, then this method will not work.
In addition to the described methods, you can try another one. Make sure that people subscribed to your page, you can leave the invitation email in popular public servers. On the wall to make it unlikely so as to add record in most groups, only administrators, but to comment on the posts. But this is your page, in some cases, you may face a ban.
Add a lot of followers and friends of "Vkontakte" can help a special program. For the most part they paid, but because if you found the script, the creators of which promise free cheat, be sure to look for testimonials of real people about how to use the program. Otherwise, you can download to your computer the virus or to reveal your registration details to the cyber criminals without getting the desired subscribers.
One of the programs to cheat "Vkontakte" is ViKing Botovod. It allows you to cheat followers fairly quickly thanks to the automation of all processes. In the settings you can set the conditions of sending invitations to the users: gender, age, participation in thematic communities. However beneficial this script only available to those who are seriously engaged in promotion pages and groups in social networks.
Free cheat subscribers Vkontakte you quickly via gaming applications in which a large number of friends helps in the passage of the jobs and levels.
Among the most popular games of "Vkontakte" can be called "the Slammer", "Metro 2033", "Rules of war", "In the trenches". They registered more than a million players, they all have specialized groups, where you can find a lot of friends and subscribers. To do this in a special thread to post a message about findinga. So you will be able to bypass the limitation of the number of submitted proposals about friendship, taking requests from other users.
How to cheat subscribers in the group "Vkontakte"
If you want to quickly promote your own group of "Vkontakte", you can go to specialized sites that deal with followers. The cost of these services varies from 100 rubles per 1000 people and above. It all depends on the company's experience, methods of cheating, and also the conditions you define for the target audience.
If you have the means, then to wind subscribers in a community "Vkontakte" you can use advertising in a similar theme groups. For this you need to contact the administration of the community with the aim of placing the advertising of the post.
A very effective method in the promotion of groups is to conduct contests. To attract a lot of subscribers, it is necessary to motivate users to join the community and do reposts of records in the group. This can be a condition of receiving a prize. Of course, the prize should be interesting for the target audience.
To cheat subscribers in the group "Vkontakte" you can also use the program. A good option is ViKing Inviter+. With it you can also increase likes and enable automatic updating of the community.
In social network you can also use targeted advertising. For this you need to create and pay an advertising company on the website. You can pay as impressions and click-through ad. The cost of advertising will depend on competitiveness of the request.
To promote the group Vkontakte can free. For this you need to regularly fill it with interesting information, invite friends, ask them about the census. Of course, cheat subscribers Vkontakte to a new group without advertising quickly is difficult, therefore, to obtain the result you ought to make every effort and spend a considerable amount of time.
Advice 2: As for Incontact to make a census
Always want to share new and useful (or just interesting) information with other people, especially friends, acquaintances and relatives. The Internet and social networking has made the sharing of information is instant and very easy. However, the new site is not immediately possible to understand all the nuances. The same can be said about the option "Census," the social network "Vkontakte".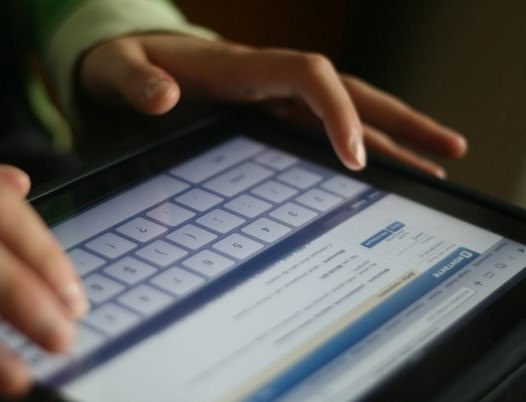 You will need
Computer, mouse, access the Internet, check the "Vkontakte".
Instruction
If you see something on someone's page, beautiful picture, interesting news, wise saying, or just a movie with expensive cars and you wanted to share this valuable content, look at the bottom right under the post button "I like" in the form of a heart.
The first way to share with your friends – move your mouse over the heart. You see a gray box with the avatars of users who have noted this post positively by clicking on the heart. Below the icons you will see the arrow pointing to the right, and the words "share with friends". Should click on this inscription, as you will see in its place another, namely, "have You already told friends." The number of hearts will increase by one, and on the wall of your profile will appear on the census.
The second method appeared later and is convenient for the owners of public groups and "Vkontakte". To the left of the heart there is an inscription "Share" and an icon in the form of a stylized bullhorn. To her right stands the number of those who have already spread this post further. Clicking on the icon, a letter or a number (it's United gray background) dialog box opens. Consider all options window from top to bottom.
In the upper right corner is the inscription "Close". She closes the window, if you decided not to use it.
Below you can write your comment to someone else's message that you want to census. Please note that even just below to the right is the inscription "Attach". Hover your mouse on it. You will see how to open additional menu: "Photo", "Video", "Audio", "Document", "Timer". To the entry that you will take on your wall, so you can add more photos, audio, videos, documents in various formats .pdf, .doc .txt and etc. the Last option in this menu allows you to defer the publication for a certain time, which you will specify by clicking on the button "Timer".
Yet below, you are entitled to choose with whom you share the selected record. Selecting "friends and followers" you will send the recording to his wall. Selecting the "Members community", you must indicate on the wall what is community send repost. And choose I can only of your communities. Finally, clicking the "Send personal message", you specify which friends you want to send the record.
In the bottom of the window there is a button "Share" entry, which will send a repost wherever you specify above.
Note
When selecting records for a census avoid copying extremist or pornographic material. This is contrary to the legislation of the Russian Federation.
Useful advice
In social networks you can share not only information from the pages from friends, but from any sites. To do this, enter in the message field, the address of any web page. Engine "Vkontakte" he will create a thumbnail page and a link to it. Now click "Send". The link with the picture will appear on your page. Just give time for the system to load an image from the site to which you give the link and the first sentence of the article. Select a picture by clicking on it: every time you click the mouse it will change to the next loaded by the system, but will occupy only one – one where you stay. With this entry you can also add your photos, videos, and so on., and in addition, to specify the time and date of publication.
Advice 3: As for Vkontakte to find a group
Vkontakte
is the most popular Russian social network, a real virtual city. But in a big city sometimes it's easy to get lost and be lost. Maybe you are looking for and can't find Vkontakte group? Then you can use the following recommendations.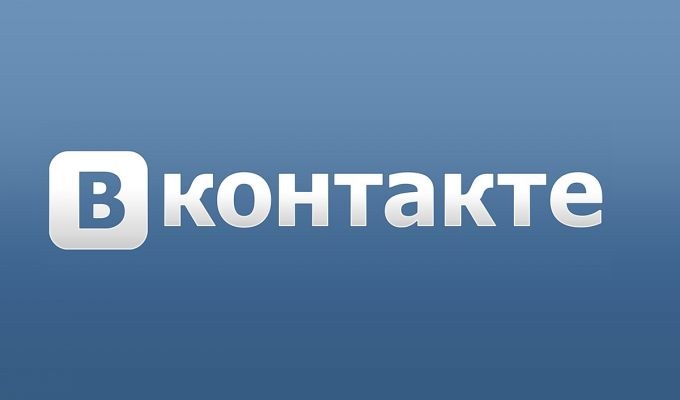 You will need
Internet access, own Vkontakte page.
Instruction
Go to the main page or on his personal Vkontakte page. Log on to the website using your username and password.
On the top row, highlighted in dark blue color, scroll to the "community." Click on the section name and go inside.
In the right column called "Type of community" select "group." Additionally, in the same column have the opportunity to select the region and city.
You can see the top two search forms. Enter a group name in the lower form, where it says "Start typing any name, title or word." Click "Search".
A list of groups, the most numerous of which are at the top. Review it and find the group that you are looking for.
To use an anonymous way to search, go to vk.com/communities and follow the steps outlined above.
Useful advice
You can also use the search form of Google or other search engine by typing in the search string, the desired combination of words, e.g. "group the Numerology Vkontakte". While search capabilities are reduced, as not all groups provide information about itself to search engines.
Advice 4: As Facebook make a lot of subscribers
When you create a group Vkontakte, the authors of the pages try to attract more subscribers. However, the network owners very firmly "tighten the screws" in this issue, and to attract subscribers there are nominally two, but one "legal" way. However, a clever SEO experts know and the third way is "semi-legal". Is more to tell about all three.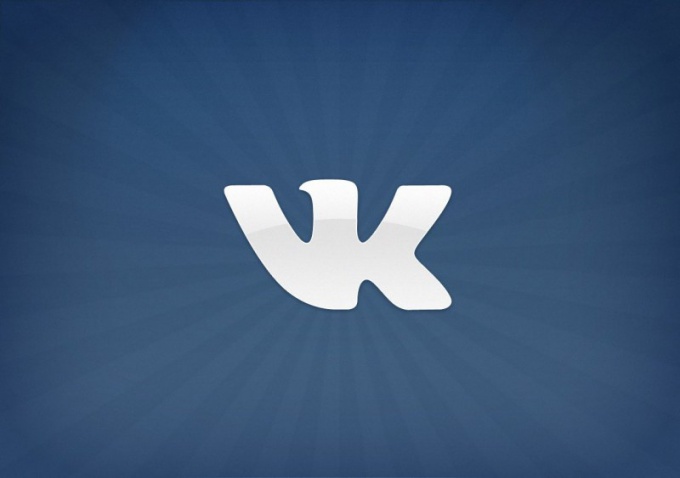 To invite members friends
Among the functions of management of the group is to invite friends. The same button is on the right, immediately under the main photo community Vkontakte. Quite simply: press this button and in the appeared window mark all friends who would like to send you an invitation to become a member of the community.
However, the difficulty here is that the number of friends the majority of regular users limited to two or three hundred people. With the exception, of course, are celebrities, media personalities, but their pages are usually by themselves over time gaining subscribers.
How to gain subscribers using third-party resources in the "barter" principle
It's one of those "semi-legal" way to increase the number of subscribers to the page Vkontakte. It is the following. Today there are a couple of resources that offer the user Vkontakte to conduct some activity in social networks (put "like", comment on posts, join groups, etc.) for contingent consideration. Earned conditional bonus you can then spend on placing orders, in particular, to attract subscribers. That is hundreds of other users will join the community in order to then get your bonus and spend it on placing their orders.
Attracting subscribers using third-party resources, you need to understand that it will be the people that are in the page content are not interested. In other words, it would be inappropriate audience.
This method to attract more subscribers there are two significant disadvantages. First, the involvement of untargeted subscribers, that is completely disinterested in the subject spins of the page. And there is no guarantee that after the accrual of bonuses on the website they will not unsubscribe from the news group unnecessary. Secondly, the site "Vkontakte" for such shenanigans may block for some time a page of that account is so hyperactive activity.
Invite subscribers through advertising
Today it is the most simple and effective way to attract new subscribers to your page Vkontakte. It is quite simple.
The benefits of attracting subscribers through advertising – aim the right audience, the full "legality" of this method and the ability to choose the method of payment for impressions or for conversion.
Left on the community page, under the button "Invite friends" button to "Promote the community". You need to click on it and place the order, after making advance payment for the advertising campaign.
Advice 5: How to cheat friends Vkontakte for free
Social networks have a lot of friends not only prestigious and fun, but also useful. Having a page with a large number of subscribers, you can successfully sell advertising and sell products and services earning it. If you want to succeed, sitting in social networks, you definitely need to learn how to cheat friends Vkontakte free.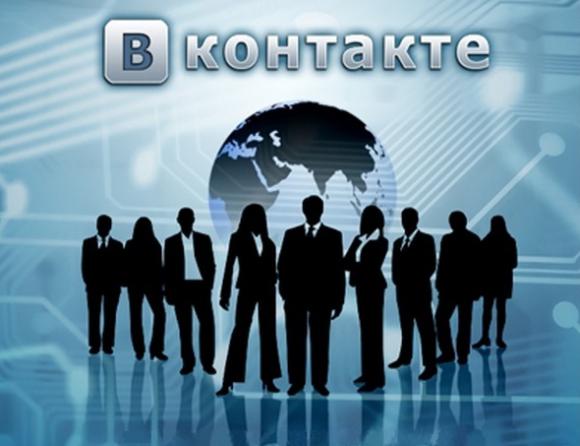 How to cheat a lot of friends on Facebook for free
There are many ways free cheat friends Vkontakte. One of them is trivial requests to strangers.
To get less bounce, you can offer to friends via the function "possible friends". Person that the application has been submitted, you will see that you have mutual friends, and probably thinking that you've met somewhere, will confirm your request.
To respond to your offers of friendship came immediately, you can find through the search function for those people that have the online status.
Unfortunately, this method quickly promote your page will fail, as the social network has a limit on sent 50 applications a day.
Save the situation can special community type "Add to friends". To obtain the application, you only need to find such a group and place them in your invitations. Interested users will be added to you subscribers.
Conveniently for the same purpose, use the application group in which "friending" has certain advantages. For example, "homeland", "attack" and others. You will need to add the app to find and join his community, to place an ad that you want to be friends with other players.
There are also special sites for the exchange of friends Vkontakte. For example, vprka.com. On this portal you can register and cheat a lot of friends Vkontakte online earning chips. The chips you get for adding in members to other members in the community. After the desired number of chips you can create a job and start PR.
How to cheat friends Vkontakte quickly
A great way to add lots of Facebook friends is to conduct different competitions. The prize to be cast among those who have friended me and made census records about the contest on your page. The more demand there will be a prize, the more audience you can attract. For example, it can be iPod, which is relatively inexpensive, but will be a very attractive gift.
To obtain a large number of friends using the spam-sending programs. For Example, Viking Botovod. The demo version is free.
To use the application, you need to download it from the official site, install it and add it to your account. Desirable to use a cheat for friends main page in the social network, as spam for users of Vkontakte, the administration may block.
In the program settings you need to enable the option of sharing with friends, thereby triggering the process that will help cheat friends Vkontakte free.
Advice 6: How to get followers in Instagram
Almost every smartphone owner knows what Instagram. This is a unique app for sharing photos and videos gained popularity among more than 200 million users worldwide. Undoubtedly, Instagram is an interesting, comfortable and very trendy way to keep in touch with their friends and subscribers. And if you already have a profile in this social network and you want to increase its traffic, then this article is for you. We will open some secrets of how to get more followers / followers on Instagram.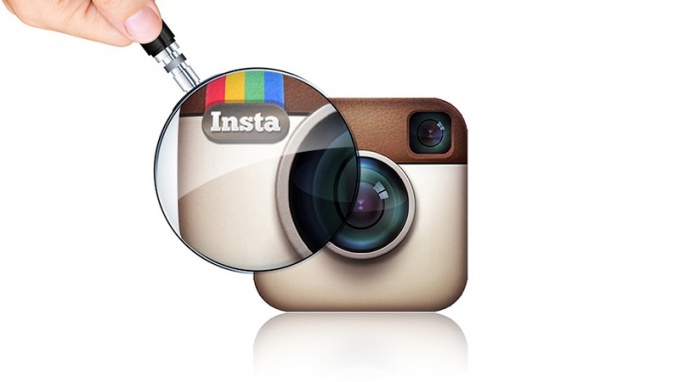 Instruction
Hashtags

The first and most obvious way to attract followers to your page is proper placement of hashtags. All in Instagram hashtags begin with the # character. And then you write a key word or phrase without spaces that best describes your photo. Tags can be a lot, but the owners of the accounts reviewed 3 recommended to put up to 5 tags, and necessarily those that correspond to the pictures.

A few popular hashtags to watch:

#selfie, #selfies, #selfies, #selfie is for photos you took a picture of themselves.

#girl, # love, #beautiful, #detackification — beautiful girl photo.

#followme, #follow4follow, #like4like invitation to subscribe to your profile and put "like" your photo. These tags also imply the reverse and similar actions on your part.
Take the initiative

There is no subscriber on your page or too little? Not a problem! Look at the above hashtag, the Instagram user profile and subscribe to those you like best. Many of these people will sign in response. However, in this case, you need to choose not too popular accounts, otherwise you just won't notice.
The frequency

Since Instagram is sort of a previously taken, there publication should be done regularly. Optimally every day. And the more followers you have, the more often. If first there will be only one picture per day, then over time, it is desirable to achieve publication with an interval of 3-4 hours. Often does not need to from you not to unsubscribe as too Intrusive of a person.

Also note that the highest attendance network Instagram is observed from 17.00 to 21.00 Moscow time. In this period of your pics will see the maximum number of subscribers.
Comments

Sign pictures beautiful quotations and original sentences. Preferably in two languages: Russian and English. So you significantly expand your audience. Don't forget to respond to comments of your followers and often comment on pictures that appear in your news feed.
Contests

Competition is a very effective way to attract new subscribers. Think of fotosidan, the hashtag, which will keep track of contestants, and don't forget to ask in the comments to the photo to indicate the name of your profile.
About the photographs themselves

The universal secret of popularity of pictures. Every photo or video is able to find its audience and admirers.

Do not post in Instagram a few similar photos in a row. And it is better if you like the whole series, make a photo collage.

And most importantly, be honest with your followers. No need to lay out what actually does not correspond to your attitude and lifestyle. Sooner or later, you can catch cheating and you will lose valuable subscribers.